Why Cyber Monday is Becoming More Important to Holiday Season?
Listen Podcast
Cyber Monday is a term used in marketing to describe the first Monday after Thanksgiving in the United States. It's a 24-hour online shopping event that started out as a way for businesses to get people to shop online. Now, many people think of it as an extension of the Black Friday sales.
History of Cyber Monday
The term "Cyber Monday" was created by Ellen Davis of the National Retail Federation and Scott Silverman. The term was first used in the e-commerce world during the 2005 holiday season. The term was first used on November 28, 2005, in a Shop.org press release called "Cyber Monday Is Quickly Becoming One of the Biggest Online Shopping Days of the Year." Cyber Monday is the Monday after Thanksgiving. The date can be anywhere between November 26 and December 2, depending on the year.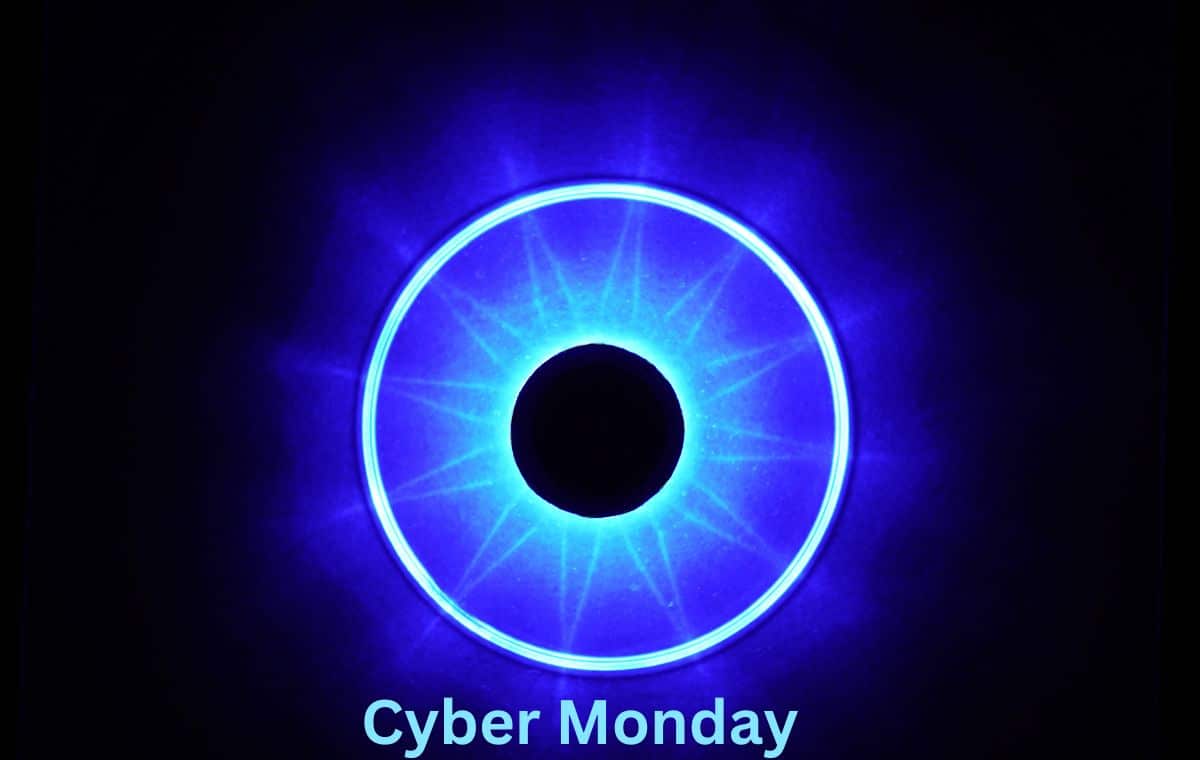 According to the head of Shop.org, Scott Silverman, the term "Cyber Monday" was made up after research from 2004 showed that the Monday after Thanksgiving was one of the busiest days of the year for online shopping. Retailers said that the most popular shopping time was from December 5 to December 15 of the previous year.
Significance of Cyber Monday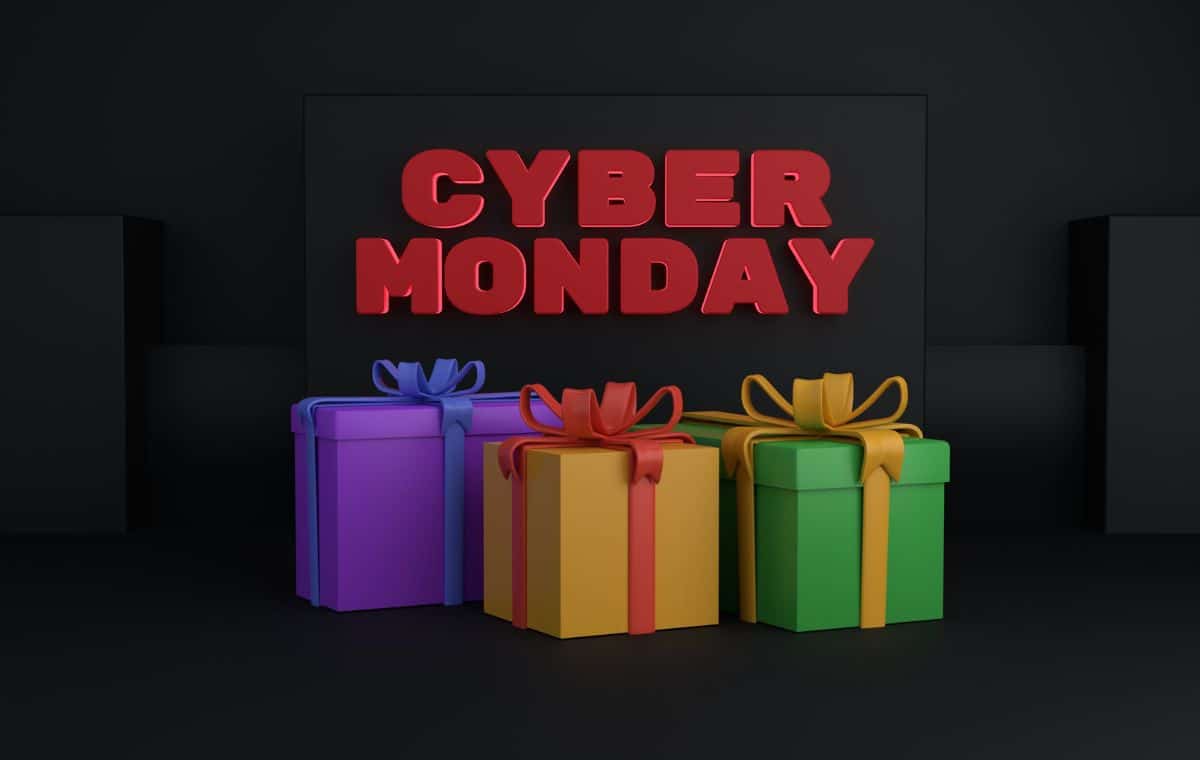 Cyber Monday is a big deal in the United States because it has become the online version of Black Friday. It gives smaller online stores a way to compete with bigger chains. Cyber Monday started in the United States, but it is now celebrated in other places as well. Since it started, Cyber Monday has become a marketing term that online stores all over the world use. The day makes it easy for people to shop and get great deals.
Cyber Monday online sales hit an all-time high of $6.59 billion in 2017, up from $2.98 billion in 2015 and $2.65 billion in 2014. But the average order size was $128, which was a small drop from 2014's average order size of $160. Cyber Monday, November 30, 2020, was the biggest day in U.S. history for online shopping, with a total of $10.7 billion spent online.
Why is Cyber Monday becoming more Important in Holiday Shopping?
When Cyber Monday became popular, there was a misperception that it was the biggest online shopping day of the year. While Comscore consistently saw a big boost in spending on Cyber Monday, online spending continued to rise throughout mid-December, with some days topping Cyber Monday totals.
Cyber Monday sales more than doubled during 2005-2010, with a compound annual growth rate of 16%. In 2010, Cyber Monday online spending hit $1.028 billion, the first time a single day topped $1 billion. For the first time ever, it was also the heaviest online spending day of the year.
In past holiday seasons, Comscore spent a lot of work refuting the impression that Cyber Monday was the largest online spending day of the year. Just when it seemed the message had begun to sink in, Cyber Monday has a banner year and rises to the top of the ranking.
Cyber Monday dropped from the 8th heaviest spending day to the 12th to the 9th between 2005 and 2007. Cyber Monday's overall importance in the Christmas shopping season changed in 2008 when it ranked #3. The next year, it was the second-heaviest spending day, and in 2010, it was the top day.
I assume a combination of events increased Cyber Monday's relative importance to the holiday season. The 2008 recession was the first factor. That year, retail expenditure fell sharply and internet spending growth was negative for the first time in history. Retailers discounted heavily throughout the holidays to boost sales, and much of it began on Cyber Monday. The prominence of discounts enhanced consumer awareness of Cyber Monday, which has persisted.
Second, the days between Thanksgiving and Christmas. In 2008, Thanksgiving was five days later than in 2007, creating pent-up consumer demand that likely boosted Cyber Monday. In 2009 and 2010, the number of days between holidays increased by one day each year, but the primary shopping season remained shorter than typical, possibly boosting Cyber Monday sales.
I think sustained media coverage of Cyber Monday has helped consumers recognize the day as an online marketing event over time. In 2005-2007, the ordinary customer may have had a basic grasp of Cyber Monday, but today most consumers know what it is and the offers to expect. With more awareness, retailers and customers participate more.
I predict Cyber Monday 2022 will be another major spending day in the top 3 of the year. Due to the huge number of shopping days between Christmas and New Year's, early demand may be smoothed out and several days later will compete with Cyber Monday. I wouldn't be surprised if it hit $1.8 billion as it kicks off online holiday shopping.
What is the Difference Between Cyber Monday and Black Friday?
The term "Black Friday" has been around since the 1950s, while the term "Cyber Monday" is much more recent. In 2005, the term was made up to describe the Monday after Black Friday, when people went back to work but kept shopping online. Cyber Monday is by far the biggest online shopping day of the year, giving eCommerce retailers a huge chance to make a lot of money.
Many smart and savvy retailers use the "Black Friday sales season," which usually starts around Tuesday, to figure out which deals and promotions work and how to make their Cyber Monday sales the best they can be. By replacing deals that don't sell well with deals that do, businesses can make more money and keep their customers happy.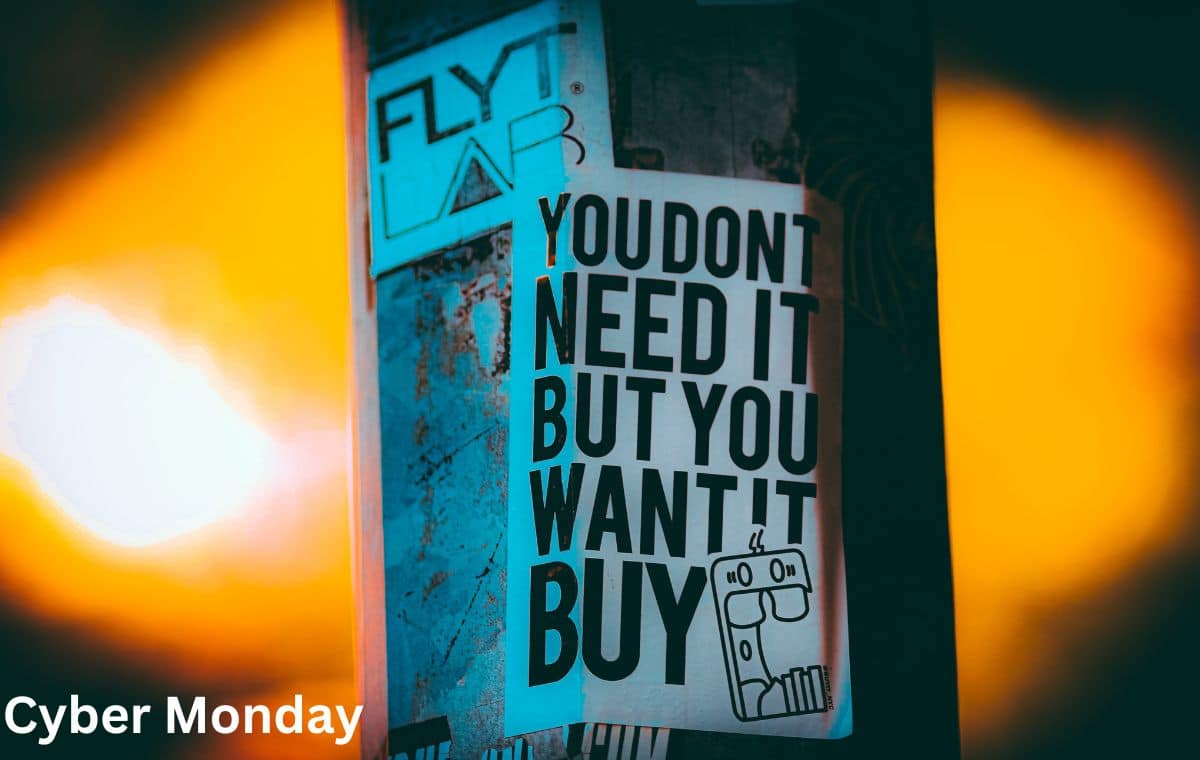 Black Friday sales used to be mostly in-store deals, but more and more people are looking for deals online. This is changing the idea of Black Friday as the start of the holiday shopping season. People now often call the time between Black Friday and Cyber Monday "Cyber weekend." As the sale goes on, the discounts get bigger and bigger. It's a great chance for stores to get rid of old stock and get useful information before the big Christmas sale.
Preparing Your Online Store for Cyber Monday
Optimize your site for mobile devices. Both Black Friday and Cyber Monday show that mobile shopping is growing very quickly. To get a piece of mobile sales, it's important that your website looks great and works smoothly on all devices.
Ensure you can handle the demand. Whether you dropship, make your own products or carry your own stock, work with your partners to get ready for the holiday sales spike and avoid selling out sooner than you wanted.
Create buzz and suspense before the sale starts. Announcing your Black Friday or Cyber Monday deals on the day of the sale is one thing, but building suspense around your upcoming deals with sneak peeks, email marketing campaigns, social media promotions, and beautiful visuals on your site is something completely different. When the deals are released, the momentum you build early on will help you sell more.
Invest in paid search advertising. Cyber Monday has become a huge online shopping day, with people waiting to buy things until this day so they can take advantage of big discounts. A lot of Cyber Monday sales come from paid search ads because shoppers are searching with the intent to buy instead of just looking around. Do a thorough keyword search to find keyword opportunities and attract the right customers.
Has your distribution strategy been figured out? Email campaigns, social media ads, gift guides, and keyword-optimized content are all obvious ways to bring people to your store. There are also a lot of other holiday sales marketing ideas that you should think about, but one of the low-hanging fruits that are often missed is sharing your irresistible Cyber Monday deals online on subreddits, forums, Facebook groups, deal aggregators, and other sites. If you do this, you could get a lot of traffic and sales.
Frequently Asked Questions (FAQs)
How long does Cyber Monday last?
Even though Cyber Monday only happens once a year, some stores start their sales early and keep them going for up to a week.
What store has the best Cyber Monday deals?
Amazon is the biggest store that you can only buy from online, so it's a good place to start. If you want to buy electronics, Best Buy and Newegg are good places to look for good deals. If you want to buy clothes, department stores like Kohl's and Macy's are good places to look for sales.
What stores are doing Cyber Monday?
The stores that take part in Cyber Monday change from year to year, but you can usually count on the big chains to be there with big sales. Every year, the Black Friday website keeps track of who is taking part.
If you feel interested
You can also read Entertainment, Numerology, Tech, and Health-related articles here: Messi's Goal Changed Argentina's Fate, Final Match for Argentina, Netflix December 2022 Schedule, Unknown Facts about FIFA World Cup 2022, Qatar vs. Ecuador, Most Unbreakable Record in Football History, November 18 Zodiac, World Cup 2022 Golden Boot Winner Predictions, November 15 Zodiac, Bayonetta 3, Hamraaz App, The Flash Season 9, Scariest Video Games Ever, November 6 Zodiac, New Shows on Amazon Prime in November 2022, Au Reborn Codes, Best DC Series on HBO Max, Richest Rapper in the World 2022, Disney Plus November 2022 Schedule, Hannah Kepple net worth, Red Bali Kratom, Holding season 2, Halloween 2022, iOS 16.1 Features, Netflix November 2022 Schedule, Virat Kohli Net Worth, 
Reaper 2 Trello
, 
JoinPD
, 
Seasonal Holidays
, 
SQM Club
, 
The Crown Season 5
, 
Motorola Moto Edge 30 Ultra Review
, 
Mismatched Season 2 Netflix Release Date
, 
Solar Eclipse 2022
, 
Best Movies on Star Plus
, 
Best Free VR Games in 2022
, 
Xbox Game Pass October 2022
, 
Riverdale Season 7
, 
NASA to Create a 3D Printed Moon Base
, 
Optimus human robot
, 
Andrew Tate Net Worth
, 
Dua Lipa net worth
, 
Disney Plus October 2022 Schedule
, 
Google 24th Birthday
, 
OnePlus 10R Review
, 
OnePlus 9RT Review
, 
Netflix October 2022 Schedule
,
You can read more
Summer Podcasts on Movistar, Best Cycling Simulator Games, MyShopify, Ben Affleck Net Worth, Filmymeet, 5Movies, September 8 Zodiac, Kengan Ashura Season 3, iPhone 14 Plus Release Date, High School DxD Season 5, How Gautam Adani Emerged World's Third Richest Man, Jeezy Net Worth, Historical Series on HBO Max, F2Movies, Best Travel Movies of All Time, Vikings Season 7, How to Watch Artemis I Launch Attempt, Best Kitchen Gadgets for Home Cooks, September 2 Zodiac, Hubble's Law and Age of Universe, New Movies on Disney Plus September 2022, Amazon Prime Release Date September 2022, Steps for Casual Look, Daredevil Season 4, Tinyzone, Elon Musk Mother sleeps in Garage, Lady Gaga All movies, Virgo.
Does TikTok Spy on You
, 
Thank You in Spanish
, 
Openload
, 
Invention of Antibiotics
,  
Subnautica
, 
Knives Out 2
, 
Best Basketball Anime
, 
13 Regions for Astronauts to Land on the Moon
, 
Red Bottom Shoes
, 
StoriesDown
, 
Meaningful Learning
, 
E-learning 2022
, 
She-Hulk release date
, 
Overlord Season 5
, 
Samsung Galaxy Z Fold 4 Review
, 
Feogi
, 
Laal Singh Chaddha Review
, 
Baki Season 5
, 
Bflix
, 
Leonardo DiCaprio Sneakers
, 
Hurawatch
, 
Salman Rushdie
,
Apart from the above articles
Accessibility Apps for Android, Best Jobs in the Metaverse, QueenslandMax, Shower Standing Handle, August 11 Zodiac, How to pass a drug test, How to Roll a Joint, iFun, Emerald Chat, How to Play Mancala, August 8 Zodiac, OnePlus 10T Review, Jilo Virals, August 4 Zodiac, Findsnap, Tomb Raider Anime, Netflix August 2022 Schedule, Animixplay, Upcoming Marvel Movies 2022, July 31 Zodiac, Best Lily Collins Movies, Notepadqq, Flaxseeds with Milk Benefits, Imginn, Snaptik, Picuki, Alexis Clark Net Worth, Black Panther 2,
Marvel Echo Release Date, Frozen Fruit Recipes, Black Tourmaline, Webtoon XYZ, Fastest VPN for Android, IFVOD, XXXX Dry Review, Highest Grossing Indian Movies of all Time, Highest Grossing Movies of All Time, Rush Limbaugh net worth. Gotham Season 7, Parag Agrawal Net Worth, Tara Reid Net Worth, Blonde Trailer, Fastest VPN for PC, Highest Paid CEO in India 2022, Highest paid athletes 2022, My5 TV Activate, Kissmanga, Highest Paid CEO 2022, Grey's Anatomy Season 19, Alexa.com Alternatives, The Resident Season 6, Kraven The Hunter, One Punch Man season 3, The Resident Season 5, Yellowstone season 5, Ozark season 4 part 2, How to Remove Bookmarks on Mac, 
Outer Banks Season 4, How to watch NFL games for free, DesireMovies, 6streams, 4Anime, Moviesflix, 123MKV, MasterAnime, Buffstreams, GoMovies, VIPLeague, How to Play Music in Discord,  Vampires Diaries Season 9, Homeland Season 9, Brent Rivera Net Worth,  PDFDrive, SmallPDF, Knightfall Season 3, Crackstream, Kung Fu Panda 4, 1616 Angel Number, 333 Angel Number, 666 Angel Number, 777 Angel Number, 444 angel number,  Bruno Mars net worth, KissAnime, Jim Carrey net worth, Bollyshare,  Afdah, Prabhas Wife Name, Project Free TV, Kissasian, Kickassanime, Moviezwap, Jio Rockers,  Dramacool,  M4uHD, Hip Dips, M4ufree, Fiverr English Test Answers, Fiverr SEO Skill Test,  NBAstreamsXYZ, Highest Paid CEO, The 100 season 8, and F95Zone. 
Thanks for reading. Stay tuned!