Top 45 MyShopify Alternatives for Starting eCommerce Business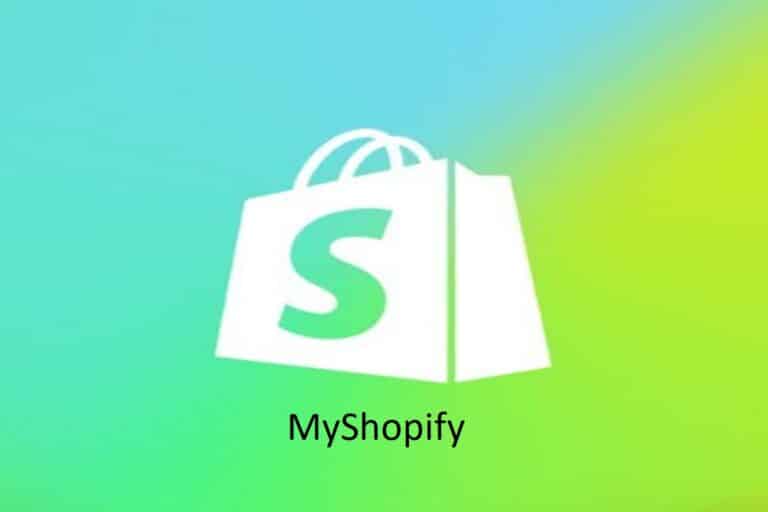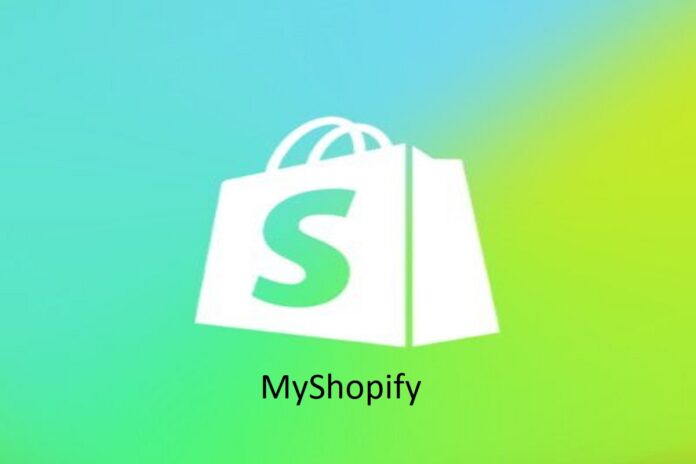 MyShopify is a popular piece of online software that lets anyone set up an online store quickly and easily. When someone opens a Shopify store for the first time, they are given a store URL that looks like anything.myshopify.com. In other words, if you use Shopify to open a store, the first thing in your store will be "MyShopify.com." And because Shopify has been used to make more than 1 million stores, there are a lot of stores with "MyShopify" in their domain.
You start out with the myshopify.com domain, but most people change it right away to something more professional, like awesomestore.com, because it can be better for getting customers and building trust with them. So why do some store owners keep using the MyShopify-domain? Most likely, that's because if you want a custom URL for your Shopify store, you have to buy a custom domain name and link it to your Shopify account. In other words, it costs money (usually $10–$15/year) and time, which some people might not be willing to spend.
What is MyShopify?
When you sign up for an account on the Shopify eCommerce platform, you get a free URL called "MyShopify." As with all online stores and websites, you need a domain name. Shopify gives you either a free domain name or a free sub-domain.
This is an example of what that sub-domain might look like: yourstorename.myshopify.com.
During the Shopify signup process, merchants choose a store name, which replaces the "storename" part of the MyShopify domain shown above.
So, this makes it possible for merchants to open a live Shopify store without buying or transferring a custom domain name. It also means that free-trial users can play around with the Shopify interface and see a live version of their site on the internet without having to type in their credit card information.
In short, MyShopify is a feature of the Shopify eCommerce platform that allows a live site to be served up without the merchant having to pay extra. The feature comes in the form of a sub-domain, which eCommerce store owners can keep or change in the future for a custom domain.
How does MyShopify Work?
Shopify is a solution that is "hosted." This means that it runs on its own servers and you don't need to buy web hosting or install software anywhere to use it.
You don't own a copy of the product; instead, you pay a monthly fee to use it. As long as you have a web browser and access to the Internet, you can run your store from anywhere.
With Shopify, you get everything you need to build and market an online store right out of the box. This includes templates, a payment processor, a blog, and even email marketing tools.
Still, you can make more changes to your store by adding apps (more on these later) or by using custom code.
Myshopify.com is Owned by the Shopify eCommerce Platform
A Canadian company called Shopify owns the domain name myshopify.com. The company is a real one that is traded on the stock market and makes billions of dollars from eCommerce.
Shopify makes money by giving online stores back-end web software and hosting. Because of this, Shopify is a very popular choice for small businesses that want to start their own online store but don't want to spend a lot of money building their own website and order processing software from scratch.
Let's say Lena owns a small flower shop in her town as an example. She thinks that if she sells flower arrangements online, she can reach more people, so she wants to start a website. She might want to use Shopify to run her online flower shop or at least think about it.
Why Choose MyShopify?
Shopify is a great choice if you're not very tech-savvy and don't have the money to hire a web developer. It is a complete, plug-and-play, feature-rich, scalable platform with a variety of sleek templates.
Performance and dependability are the cherries on top of the cake when it comes to flexibility and ease of use.
Benefits of MyShopify:
Usability:

Shopify is the most user-friendly platform

Design:

it offers tons of good-looking themes

Performance:

no-stress uptime and speed

Support:

Shopify has lost certified partners that can help you

Apps:

Hands down the best app to sell are on Shopify

Dropshipping:

integration with Ordoro

Value:

Pricing plans designed to scale as you grow.
Is MyShopify Store Name Important?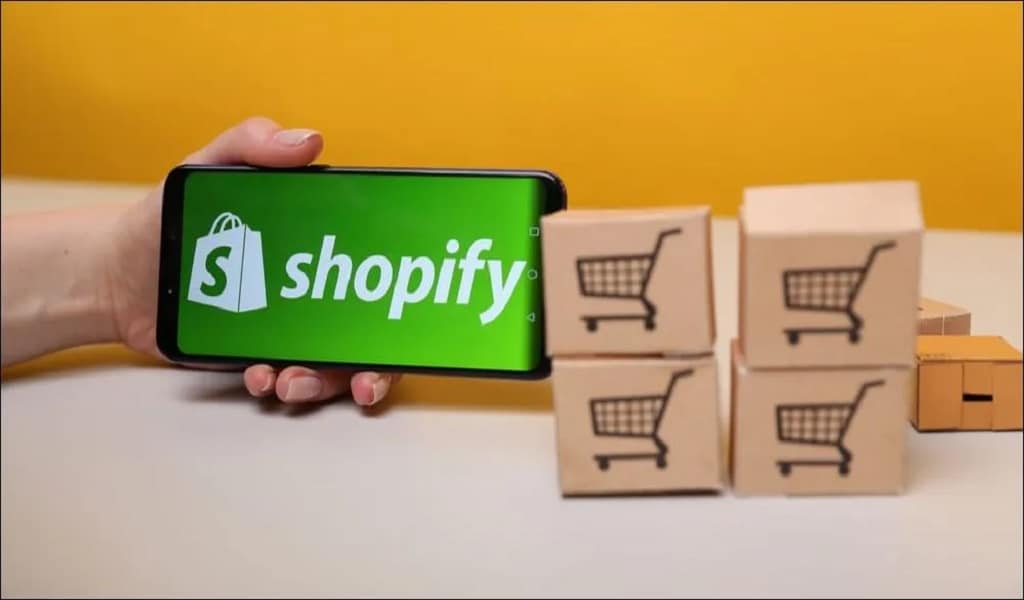 When you create an account on Shopify, you will be asked to name your store. Your Shopify sub-domain will look like https://yourstorename.myshopify.com. This is based on the store name you choose. This sub-domain is meant to be used for internal purposes, like logging into your Shopify account and setting up and managing your online store.
You could use this sub-domain as the URL for your online store, but we don't think it's a good idea. We recommend that you use a custom domain that shows off your brand and is easy to remember to build credibility and trust.
But if you decide to ignore our advice and keep your myshopify sub-domain as your customer-facing URL, you can change your store name, but you won't be able to change your myshopify sub-domain. You'll need to make a new Shopify store instead.
If you use or plan to use your own custom domain, you can change the name of your Shopify store for aesthetic reasons. This won't change your custom domain or the myshopify sub-domain, though.
Can you Change your MyShopify Store Name?
You can change the name of your Shopify store. But think carefully about this before you change the name of your online store. If you've already started marketing and getting people to know your brand, changing the name of your store will be counterproductive and could ruin all the work you've done to build your brand.
So, you could give it the great new name you've thought of, but it's also risky. Before you open your store, you should give the name a lot of thought. If you put finding the right name for your Shopify store on your list of things to do, you won't forget about it. But not everyone is able to set up their stores in a systematic way, so Shopify has given us other options.
How to Change Store Name on MyShopify?
Shopify makes it easy to change the name of your store. Start by clicking "Settings" in the bottom left corner of your screen and then "General." After that, there will be a section called "Store details." You can change the name to anything you want there. Click "Save," and then go back to your homepage. The change will show up right away in your store.
What is MyShopify Domain?
A domain is an address, or URL, of your online store.
When you first sign up for a Shopify account, you have to name your store. This store name is used to automatically create your Shopify domain in the format https://yourstorename.myshopify.com. This domain is set as your main domain by default.
You use this domain to sign in to your Shopify admin dashboard. It can also be used as the URL your customers see, but we don't recommend it. Instead, we suggest that you buy and use your own custom domain name to build trust and credibility. Customers want to do business with your brand, not Shopify.
Should you Buy your Domain from Shopify?
Shopify gives its customers a free trial and lets them set up a store using a subdomain of Shopify. But no one would take you seriously if you used a subdomain from Shopify. So, when you're ready to launch your brand, you need to buy a custom domain.
Shopify makes it easy for store owners to set up a domain, which is one of the best things about Shopify domains. Since you're already using Shopify, it makes sense for you to buy domains from Shopify, right? It seems like it, but there are a few things you need to think about before you buy domains from Shopify.
We think it's important to talk about the good and bad things about getting your domain name through Shopify. This information will help you decide if you want to buy a domain through Shopify or not.
How to Buy a Domain Name for MyShopify Store?
So, you made a store on the Shopify platform. You must now give it an address. To put it another way, you have to buy a domain name. By default, you will obtain a myshopify domain. It seems to be my-store.myshopify.com. You can buy a new domain, change an existing one, or use one that already exists.
Buy Domain Via Website Admin
So, let's start with the case where you need to use the Shopify website admin to buy a domain. Just follow these easy steps:
Open your Shopify store's admin.
On the left, you'll see a menu. Click on Online Store to open that section.
Click Domains in the expanded menu.
In the top right corner of the page, click on "Buy a new domain."
Now you need to type in the domain name you want. I want to make the domain name books-for-soul, for example. I put this text into the field for searching.
The system will show you the domain names that are available to buy.
Select the best answer. There are sections for the Most Popular Extensions and the Other Extensions. To add the domain name, click on it and then click Buy.
Finish making the purchase.
Go back to the page about domains. If the purchase went through, your domain name will be put on this page. Click on the Change primary domain button.
Now you need to choose a name and click "Save." You'll be able to change it in the future.
Buy a Shopify Domain Using the MyShopify Mobile App (iOS or Android)
Open the Shopify app on your phone or tablet and tap the Store icon in the bottom right corner.
In the section for Sales Channels, click Online Store.
Domains Press
Click the button that says "BUY NEW DOMAIN" at the top.
Type the domain you want to buy into the domain search box to see what domains are available.
Press the Buy button next to the domain you want to buy.
Add your payment details and finish your order.
Go back to the screen for Domains. If your new domain is ready, it will be here. Click the link Change primary domain.
Pick your new domain from the list and press Save.
Congratulations! Your new Shopify domain is ready to be used.
How to Change the Store's Domain Name (URL)
If you want to change your store's domain name (for example, your-store.myshopify.com), it's not as easy as it sounds. You'll need to take some extra steps, like setting up a new account.
First, you have to be clear about what you want to change. Is it the store URL that your customers can see? Then you don't actually need to change the "myshopify.com" name. Instead, you can just add a new domain to your store and make it the main one. You can either use one you already have, or you can buy a new one.
To do this, just follow the steps below:
Go to your store's admin > Settings > Domains (https://your-store.myshopify.com/admin/settings/domains), for example.
If you don't have a domain yet, you can get one by clicking "Buy a new domain." Shopify's.com domain costs $14 per year, which is a good price (GoDaddy's first year is $13). It doesn't make sense to get the domain somewhere else because it will be hard to move it to your store or connect it to it.
After you buy a domain, you should be able to see it in the list of domains. Click on the link that says "Change primary domain," and then choose the new domain.
Just click "Save," and you're done. Your store's URL should now be the new domain's URL address. Please note that the original "myshopify.com" will still work and send all traffic to the new best domain.
Logging in to MyShopify
You can sign in to Shopify on your computer or with the Shopify app for iPhone or Android.
If you enter the wrong password when you try to log in, you will be asked to prove that you are not a robot the next time you try to log in. You'll also be asked to complete verification steps if your browser is in private or incognito mode or if you've cleared your browsing history since you last logged in to Shopify. You need to wait for all images to load in each verification step before you click Verify.
Find out how to change your password. If you forgot the email address you use to log in to Shopify, you should contact Shopify support.
What Requirements are Required to log in to MyShopify?
As the store owner, you need to make sure that the user has a smooth experience and doesn't have any problems logging in. If you own a store and want to use Shopify, you don't have to sign in from your desktop. You must also look at Shopify's online status. In this case, all of the parts work well.
All the signals are clear and work fine. If any segment has a yellow, red, or black icon, you need to fix the problem.
Log in to your MyShopify Admin on your Desktop
Go to the login page for Shopify.
Enter your store's domain or a custom domain for your store, and then click Next.
Type in your email address, then click the Continue button.
Type in your password, then click the "Log in" button.
If you've used the same device to log in to your store before, your store may already be listed on the login page. If so, you can sign in by choosing your store, and you won't have to enter your email address again.
Log in to your MyShopify Admin on your Android/iOS Device
Follow these steps to get into your Shopify admin from your Android or iOS device:
Get the app from Shopify.
Tap the app to open it once it's been installed.
If you already have a Shopify account, tap login and enter your Shopify store's email address and password. Tap Sign up if you want to start a new Shopify account.
Tap Log in
Install and log in to the MyShopify App
Get the app from Shopify.
Tap the app to open it once it's been installed.
If you already have a Shopify account, tap "Login" and enter your email address and password for your Shopify store. Tap Sign up if you want to make a new Shopify account.
If you have more than one Shopify store tied to the same email address, enter the domain that ends in.myshopify.com and then tap "Login."
If you can't remember the password for your Shopify account, you can reset it by tapping "Login" and "Forgot password?"
Tap Log in.
Why is MyShopifySo Popular?
First of all, there's a reason why Shopify is the market leader and a favorite among online store owners who are doing well. It's made to appeal to most people.
In other words, Shopify is a great e-commerce platform that can be used for a lot of different things. It looks great and is very powerful. I often say that Shopify is like Apple.
Here are MyShopify Main Advantages
Shopify is easy to use. My mom could probably open an online store with Shopify because its interface is so simple and easy to understand. There's no need to know how to code!
Shopify is beautiful—they have a lot of free themes that look great.
MyShopify takes care of all the technical stuff, so you don't have to worry about your server going down or getting hacked. Shopify takes care of everything, and you can sell as many items as you want with as much bandwidth as you want.
MyShopify has a great support team that is available 24 hours a day, 7 days a week. They also have a huge number of third-party consultants who can help you get started.
Shopify has a huge number of apps. If you want your online store to have cutting-edge features, you can probably find an app that does exactly what you need.
But all of the above benefits don't come for free, and Shopify isn't a solution that works for everyone. In fact, Shopify might not be a good fit for you at all, depending on what you need. There are many alternatives to Shopify that make up for these problems.
45 Best MyShopify Alternatives in 2023
Shopify is one of the most popular e-commerce platforms. But that's not the only option. If you're looking for the best Shopify alternatives, there are a number of other e-commerce platforms to think about. We looked into platforms with similar features and functions and looked for things that stood out. You may want a platform that lets you drag and drop or one that doesn't charge a subscription fee.
No matter which features you like best, these alternatives to Shopify are easy to use, cheap, and full of features.
WooCommerce

Wix

BigCommerce

Weebly

Magento

Sellfy

3DCart

Shift4Shop

Prestashop

BigCartel

Volusion

Volusion

OpenCart

PinnacleCart

Squarespace

Web.com

X-Cart

Simvoly

Square Online Store

Squareup

Big Cartel

Dukaan

oberlo.com

Shift4Shop

Easy Digital Downloads

Ecwid

Nexcess StoreBuilder

Prestashop

cjdropshipping.com

Ecwid

shipmonk.com

shineon.com

WixStores

Zyro 

PinnacleCart

Adobe Commerce

MemberPress

Pixpa

CoreCommerce

displays2go.com

anytimemailbox.com

shop.app

printful.com

klaviyo.com

ikas
How to Know if MyShopify.com is Trustworthy?
Use the result of the check we did to decide if you want to buy something, get access to something, or sign up for something. Here are some tips to help you understand the data better:
Time since registration: Always choose companies that have been in business for a long time. It's common for scam sites to only be around for a short time.
Cloned sites: Always make sure the site isn't trying to look like another, and check to see if the logo is the same as the URL. Cloned sites use different domains, and our link verification reduces your chances of falling for one by up to 99%. copycat website fraud;
Reputation: Paying close attention to what other customers say about a site can help you spot fake ones. Always choose sites that have a good name.
Types of domains: Domains ending in.com.br and.com are the most popular in Brazil. Watch out for domains that don't have these extensions. Criminal websites often use extensions like.xyz,.ru,.cn, and others.
Has Store Hosted on MyShopify.com a Scam?
All online stores hosted by Shopify will have a myshopify.com web address, but like Lena, almost all will choose to use a custom domain like lenasflowers.com as the customer-facing web address and will make sure that the myshopify.com web address is not shown to potential customers.
As a customer, it is very unlikely that you would have come across the myshopify.com web address. There are several possible reasons why this might be the case:
The online shop hasn't set up a custom domain yet.
The online seller has a custom domain registered. But their Shopify account is not set up correctly to use the custom domain.
Then the online seller doesn't think it's worth the money and trouble getting a custom domain.
The myshopify.com store is a scam and not a real place to buy things online.
From the list of possibilities, we can see that it is possible that the online seller is new to Shopify and is still setting things up. This is not a scam, but keep in mind that new sellers are likely to be inexperienced and may take a while to prepare and ship your order. They may also make mistakes while handling your order (wrong items, address, etc).
Given how cheap it is to register a custom domain, an online seller who doesn't plan to do this is a red flag. Shopify doesn't do background checks on online sellers who use their platform until they reach a certain level (usually $10k in sales per month). This means that there are probably scammers on myshopify.com who aren't being caught because they don't make enough money to be noticed.
So, the bottom line is that if the web address of an online store is myshopify.com, the store owner is either very new or could be a scammer. It probably isn't a real business that has been around for a long time and has a history of successfully processing and shipping orders.
Shopify's Position on the Sale of Personal Information
Shopify does not think that it violates the CCPA by selling personal information about customers. Shopify might share information with other service providers in order to do its job. For example, Shopify's service is partly made possible by the fact that it stores information with its cloud storage providers. By contrast, these service providers must only provide the services that were asked for. They are not allowed to use the information for their own purposes or give it to anyone else. Shopify doesn't think it sells personal information, so you don't have to do anything to keep your or your customers' personal information from being sold.
Merchants and partners should think about whether or not they sell personal information and if they need to give customers a way to say "no" to the sale.
How do Scam Shopify Stores Impact Businesses?
Shopify scams that use your branded content can hurt your customers, your revenue, and your brand. By luring potential customers to their site instead of yours, the impersonator drives less traffic to yours, which hurts your revenue. Customers won't spend the money they spend on the fake Shopify store on your real brand and products.
When fraud happens on Shopify, customers who fall for it get low-quality knockoffs or sometimes nothing at all. Not only that, but these scammers now have their private information, like credit card numbers and addresses, which they can continue to use against them. It's not surprising that these shoppers are angry after being scammed, and this usually hurts your brand more than the scammer.
Shoppers who have been ripped off by Shopify scams that pretend to be your brand often come back to your real store to vent. Some people might not even realize they were tricked by a fake website, so they might report your real store. This can lead to more complaints and bad reviews, which hurts the reputation of your brand and breaks the trust you've built with your loyal customers.
What to Do if You've Been Scammed on Shopify?
If you buy something from a Shopify store and don't get it in the time frame you were told, try getting in touch with the store first. Small businesses can take a while to make, package, and ship an item, so give them the benefit of the doubt first unless you've seen other red flags.
If you can't get in touch with the seller or if you do get in touch with the store and find out you ordered from a fake, tell Shopify about the scammer. This extra step makes sure that Shopify will look into the store and close it if it turns out to be fake. This will keep other people from falling for the same trick.
Lastly, call your credit card company and ask them to reverse the charge. Usually, your card company will give you a refund right away while it investigates the fake store. This way, you'll get your money back quickly and won't have to go after the scammer yourself. This service is also available from PayPal.
MyShopify Pros and Cons
Pros
Ease of Use
Shopify is based on a model of subscriptions. This means that all you have to do is sign up for Shopify, and their step-by-step wizard will help you set up a store in no time. You can also use the Shopify Exchange Marketplace to buy an already-made store.
Once the interface is set up, it's pretty easy to use, and you don't have to do much coding to make changes. You also have access to thousands of Shopify apps that you can use to make your store do anything you want.
You Have Access to a Variety of Features
With Shopify's built-in features, it's easy to add products, keep track of your stock, set up shipping, and make discount codes. You can almost always find what you're looking for when it comes to adding functionality to your store. Shopify store also has more advanced features, like wholesale or B2B integration, for people who have more specific needs.
It's User-Friendly
Shopify is well-known for being a platform that is easy for anyone to use. The interface is easy to use, which is often what makes or breaks an eCommerce business platform. This has given the company a lot of success stories and made it known as a company that people can trust. As was already said, this makes it a great choice for people who are just starting out with selling online.
Customer Service
Shopify has support available 24 hours a day, 7 days a week, and over the phone from many countries. You can also find a large knowledge base where you can look for answers to the questions you have.
Access to Many Payment Processors
You can use a lot of different payment processors with Shopify, such as PayPal, Stripe, and Shopify Payments. This makes it easier for your customers to pay for what they order.
The more straightforward the checkout process is, the more sales you will make. One of the best things about Shopify is that you can use a lot of different payment processors.
Cons
Transaction Fees
With Shopify Payments, each transaction costs 2.9% plus 30c (the rate goes down with upgraded plans). If you use third-party gateways, you'll be charged a flat 2% for the basic package, 1% for Shopify, and 0.5% for Advanced Shopify.
Shopify Payments isn't available in all countries, so if you want to use a third-party payment system, you'll have to pay more.
Limited Design Customization Options
Shopify has a lot of themes, but it's hard to change the way they look. If you want to change the look and feel of your store in a unique way, you will need to hire a designer.
If your website isn't well made, potential customers might not want to interact with your brand. In this case, they might instead go to a competitor's website and never come back. A badly designed Shopify site can also hurt your SEO, so you should never forget about your business. So, you should hire an SEO expert to make sure your success, even if it's just to help you with your technical SEO and your first content strategy.
It Can Be Expensive
You have to pay a monthly fee to use it, and you also have to pay extra for the features you want.
If you handle this the right way, it shouldn't be a problem because the features you buy can help you make more money. Think of it as an investment that will help your eCommerce business last.
Overly Reliant on Apps
Shopify doesn't have as many built-in features as other platforms, so you'll need to use apps to make your store more useful.
No Email Hosting Access
Shopify's plans do not come with email hosting. If you want to set up an email address for your store, you'll have to find a different service. Even if it's a simple process, you need to include this cost in your overall budget. For example, services like Google email hosting will charge you about $10 per month to host an email account with the address @yourdomain.
MyShopify Reviews and Discounts
Since there are a lot of MyShopify-stores, you shouldn't assume that the reviews you find online are about the same ones. That's a shame for the honest store owners who are just using a MyShopify domain instead of a real one and now have to deal with the fact that less trustworthy people are hurting the reputation of other MyShopify stores through their actions.
Since there are so many different MyShopify stores, there is also no discount code that would work for all of them. But if you are looking for a discount to run your own MyShopify store, this page is likely to help.
Frequently Asked Questions (FAQs) about MyShopify
Are there any free sites like Shopify?
Wix is another free eCommerce platform that can be used as an alternative to Shopify. With this plan, you can use the drag-and-drop site editor to build your online store for free. You can also choose from dozens of free themes, so you don't have to code.
Why Shopify is the best option?
Shopify gives you access to advanced features through a platform that looks like plugins or apps and lets you download, install, and customize the site. It has tools for improving sales and promoting on social media, as well as tools for inventory management, accounting, and business reporting.
What is the future for Shopify?
Shopify is a company that has a lot of room to grow, but its profitability isn't clear and its shares are still very expensive. Falling interest rates could be good for SHOP, and a possible comeback of Covid could be good for e-commerce businesses as well.
What eCommerce platform is better than Shopify?
BigCommerce was started in 2009 and is an open, flexible SaaS eCommerce platform that helps businesses of all sizes build and grow their online stores. BigCommerce is the better choice if you want to grow and scale your business. Shopify is great for getting started.
Is Shopify really worth it?
Shopify is always a good choice, no matter how big or small your business is. Its ability to grow is one of the things that helps users trust and like it. With an amazing number of add-ons and built-in features, the eCommerce platform makes sure that even large stores are completely happy.
Is Shopify still the best?
Overall score. Shopify is one of the best eCommerce platforms on the market right now, especially if you run a bigger business. It's made to help people build their own scalable online store with hundreds of built-in features and a lot of apps.
Is Shopify better than WordPress?
When comparing these two options, Shopify is the better choice for sales-focused businesses that want an e-commerce solution that is easy to use, has a lot of features and is mostly automated. WordPress is the clear winner when it comes to flexibility, but it takes a lot longer to get used to.
Is Shopify worth it for a small business?
Shopify is the best e-commerce software for small businesses all around, according to us. We chose Shopify over dozens of other e-commerce software options because it has everything you need to start, run, and manage a successful online store.
Is selling on Shopify profitable?
Is it profitable to sell on Shopify? Short answer: yes, it is. The pandemic has sped up the move to online shopping and made it easier for both big and small online stores to make money.
Why Shopify is falling?
This month, Shopify lost one of its early investors, Vijay Viswanathan of Mawer Investment Management, because of problems with the company. Viswanathan told Bloomberg that he left the company because it had too much competition, but he said that Shopify was still well-run.
What is the biggest problem with Shopify?
How to get products on Shopify is one of its biggest problems. It's hard to say for sure where this problem is coming from because it could come from your product listings or from other marketplaces.
How expensive is Shopify?
Shopify Basic costs $29 per month, plus 2.9% + 30 per online transaction. The main Shopify plan costs $79 per month, and each transaction costs 2.6% plus 30. Advanced Shopify costs $299 per month plus 2.4% + 30 per transaction.
Is Shopify a good place to sell?
Overall score. Shopify is one of the best eCommerce platforms on the market right now, especially if you run a bigger business. It's made to help people build their own scalable online store with hundreds of built-in features and a lot of apps.
How much does Shopify make per sale?
Shopify also takes 1.6% and 20p from every online sale. For your money, you are getting a lot. This is for businesses that are already up and running, have had some success with e-commerce, and want to grow even more.
Is Shopify good for beginners?
Is Shopify a good place for people who are new to eCommerce to start? Yes. Shopify is one of the easiest eCommerce builders for small business owners and people who are just starting out to use to set up and run their first online store.
If you are interested
You can also read Entertainment, Numerology, Tech, and Health-related articles here: Ben Affleck Net Worth, Filmymeet, 5Movies, September 8 Zodiac, Kengan Ashura Season 3, iPhone 14 Plus Release Date, High School DxD Season 5, How Gautam Adani Emerged World's Third Richest Man, Jeezy Net Worth, Historical Series on HBO Max, F2Movies, Best Travel Movies of All Time, Vikings Season 7, How to Watch Artemis I Launch Attempt, Best Kitchen Gadgets for Home Cooks, September 2 Zodiac, Hubble's Law and Age of Universe, New Movies on Disney Plus September 2022, Amazon Prime Release Date September 2022, Steps for Casual Look, Daredevil Season 4, Tinyzone, Elon Musk Mother sleeps in Garage, Lady Gaga All movies, Virgo,
Does TikTok Spy on You, Thank You in Spanish, Openload, Invention of Antibiotics,  Subnautica, Knives Out 2, Best Basketball Anime, 13 Regions for Astronauts to Land on the Moon, Red Bottom Shoes, StoriesDown, Meaningful Learning, E-learning 2022, She-Hulk release date, Overlord Season 5, Samsung Galaxy Z Fold 4 Review, Feogi, Laal Singh Chaddha Review, Baki Season 5, Bflix, Leonardo DiCaprio Sneakers, Hurawatch, Salman Rushdie,
Accessibility Apps for Android, Best Jobs in the Metaverse, QueenslandMax, Shower Standing Handle, August 11 Zodiac, How to pass a drug test, How to Roll a Joint, iFun, Emerald Chat, How to Play Mancala, August 8 Zodiac, OnePlus 10T Review, Jilo Virals, August 4 Zodiac, Findsnap, Tomb Raider Anime, Netflix August 2022 Schedule, Animixplay, Upcoming Marvel Movies 2022, July 31 Zodiac, Best Lily Collins Movies, Notepadqq, Flaxseeds with Milk Benefits, Imginn, Snaptik, Picuki, Alexis Clark Net Worth, Black Panther 2, 
Apart from the above articles, you can read more
Marvel Echo Release Date, Frozen Fruit Recipes, Black Tourmaline, Webtoon XYZ, Fastest VPN for Android, IFVOD, XXXX Dry Review, Highest Grossing Indian Movies of all Time, Highest Grossing Movies of All Time, Rush Limbaugh net worth. Gotham Season 7, Parag Agrawal Net Worth, Tara Reid Net Worth, Blonde Trailer, Fastest VPN for PC, Highest Paid CEO in India 2022, Highest paid athletes 2022, My5 TV Activate, Kissmanga, Highest Paid CEO 2022, Grey's Anatomy Season 19, Alexa.com Alternatives, The Resident Season 6, Kraven The Hunter, One Punch Man season 3, The Resident Season 5, Yellowstone season 5, Ozark season 4 part 2, How to Remove Bookmarks on Mac, 
Outer Banks Season 4, How to watch NFL games for free, DesireMovies, 6streams, 4Anime, Moviesflix, 123MKV, MasterAnime, Buffstreams, GoMovies, VIPLeague, How to Play Music in Discord,  Vampires Diaries Season 9, Homeland Season 9, Brent Rivera Net Worth,  PDFDrive, SmallPDF, Knightfall Season 3, Crackstream, Kung Fu Panda 4, 1616 Angel Number, 333 Angel Number, 666 Angel Number, 777 Angel Number, 444 angel number,  Bruno Mars net worth, KissAnime, Jim Carrey net worth, Bollyshare,  Afdah, Prabhas Wife Name, Project Free TV, Kissasian, Kickassanime, Moviezwap, Jio Rockers,  Dramacool,  M4uHD, Hip Dips, M4ufree, Fiverr English Test Answers, Fiverr SEO Skill Test,  NBAstreamsXYZ, Highest Paid CEO, The 100 season 8, and F95Zone. 
Thanks for reading. Stay tuned!