Marvel Echo Release Date, Cast and All You Need to Know
Marvel Echo release date is not confirmed yet. Marvel's Echo is a spin-off of Hawkeye, it's in the early stages of being made for Disney+. Echo, whose real name is Maya Lopez, was a sympathetic bad guy who was in Hawkeye with the hero. Echo is a new character in the MCU. She was introduced in Hawkeye, but that was just the beginning of how her character will grow in her own series.
Echo's development fits with what Marvel is doing right now to bring the Marvel Cinematic Universe to TV. At San Diego Comic-Con in 2019, Marvel executive Kevin Feige said that Phase 4 of the MCU would include a lot of TV shows about heroes from blockbuster movies who don't get as much attention. For example, Scarlet Witch and Vision will have their own show called WandaVision. So far, these shows have been available to stream on Disney+, and their heroes have been more diverse than those in movies. All of the main characters in Ms. Marvel, She-Hulk, The Falcon and the Winter Soldier, and Moon Knight are women or people of color. This is a step in the right direction for making the MCU more diverse.
Who Is Echo? The MCU's Deaf Superhero Explained
Maya Lopez is a Native American Latina martial artist who is deaf and has reflexes like a camera. With this special ability, she can perfectly copy the moves of her opponents after watching them. So, her ability to move well is what makes her a good fighter. She is a dancer, an Olympic-level athlete, and a sharpshooter, and she could probably beat the Black Widow villain Taskmaster in a fight. But because Echo's "powers" are more like superhuman skills than supernatural ones, darkness can be used against her. She can't copy what she can't see, so when her view is blocked, she is at a disadvantage. The fans are waiting to know Marvel Echo release date though it's not announced yet. 
In the Marvel comics, Maya Lopez was revealed to be the original Ronin, which surprised readers who thought the "Masterless Samurai" was actually Daredevil. She was in the Daredevil and New Avengers comics, and her connection to Hawkeye comes from the fact that they both played the Ronin, though in very different ways. In the MCU, Hawkeye's Ronin first showed up in Avengers: Endgame. Given that the torch was passed on, it's possible that the two will connect even more in the Marvel Echo show than they did in Hawkeye.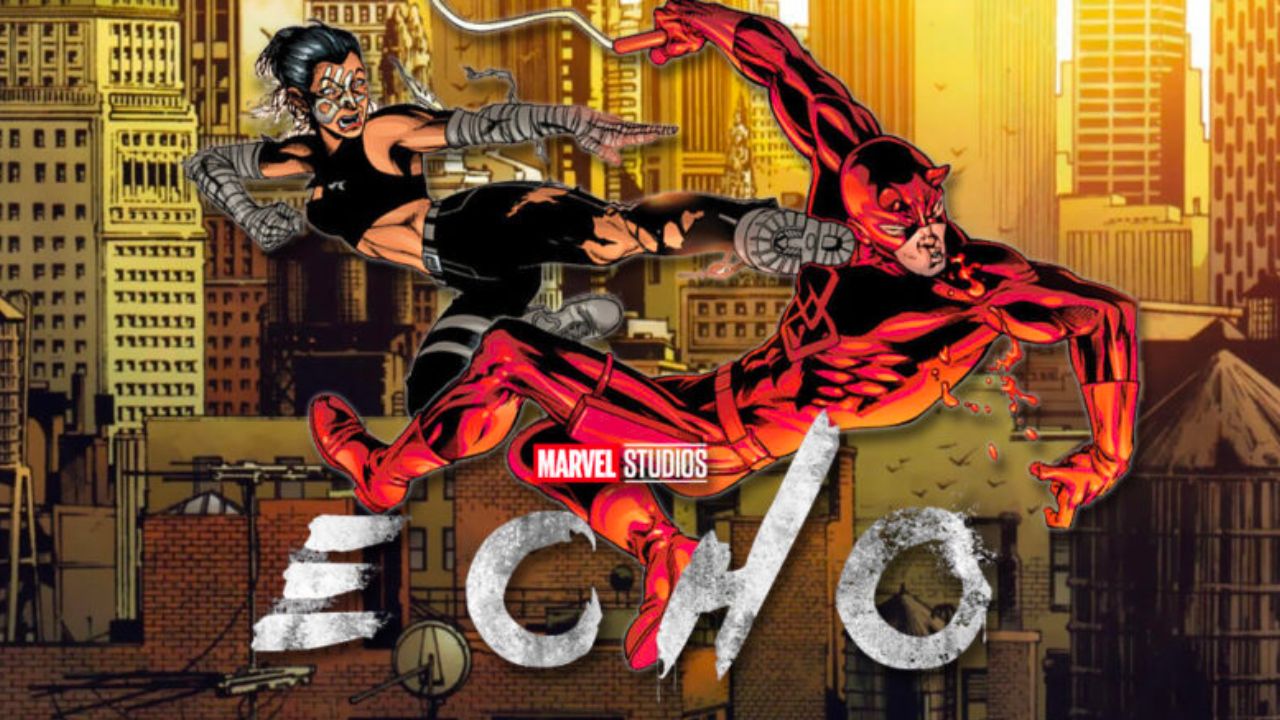 Echo's confirmed cast and characters
Cox will be back as Echo, which has already been confirmed. Hawkeye was the first movie role for the actress. Then, after her first acting job, she was picked right away to be the star of her own show, Echo. If her first part as a supporting character in Hawkeye blew us away, we can't even imagine what she'll do with her own show.
Marvel announced that Zahn McClarnon will be back when they gave updates on the Marvel Echo cast and Marvel echo release date. McClarnon was in Hawkeye as Maya's dad, William Lopez, who was played by McClarnon. He shows up in a flashback where it's shown that the Tracksuit Mafia was on Ronin's radar when he was trying to get rid of organized crime. So, Ronin killed Lopez, and Maya was there to see it. She vowed to get revenge on him. Maya had a close relationship with her father, and it looks like he will show up in more of her memories and flashbacks as she learns more about her own identity and her father's.
#Daredevil and #Kingpin for the upcoming #Echo Disney+ series! pic.twitter.com/MPqdkQpave

— Marvel Updates (@Updates4Marvel) July 18, 2022
Marvel also said that Chaske Spencer, Tantoo Cardinal, Devery Jacobs, Cody Lightning, and Graham Greene have been cast in Echo in roles that have not yet been revealed. Even though nothing has been said about their roles, all of them are well-known actors and actresses. Plus, many of them come from Native American backgrounds. This means that Echo will probably go back to her Indigenous roots, and some of these actors and actresses could be family or friends from her past. Also, one of these actors might be playing the role of Chief. In the comics, Chief was a close friend of Echo's father and helped Echo find peace on her journey.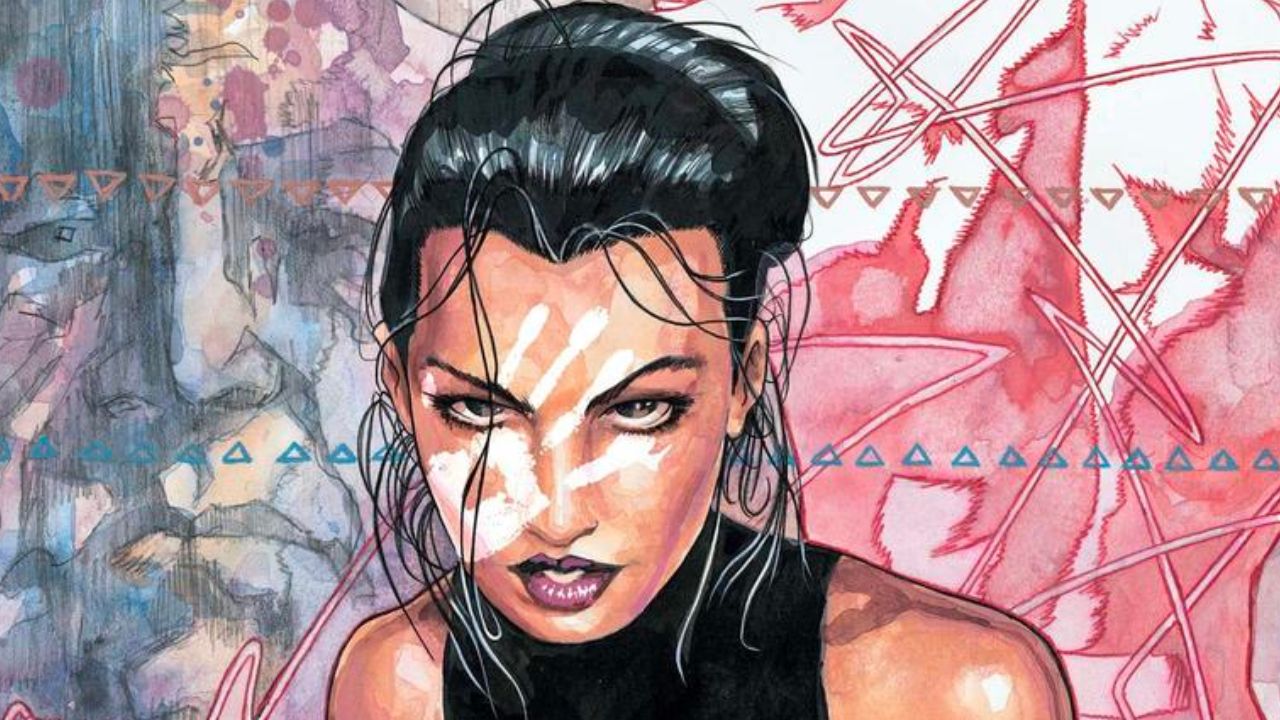 Echo's rumored cast and characters
Many people think or hope that D'Onofrio will play the Kingpin again in the series. Even in the comics, Kingpin and Echo have a long history together. And the end of Hawkeye was pretty vague, so it was hard to tell if Echo had actually killed Kingpin. We do know that a Kingpin is not easy to kill. We also know that Echo once shot him in the face, but he lived. This makes us think that the MCU may follow this story arc. If Kingpin is still alive, he will have to help Echo make peace with her past if he is still alive.
Second, many people hope that Charlie Cox will play Matt Murdock again in the show. Cox was in Daredevil, and then in Spider-Man: No Way Home, he played Murdock again. His unexpected appearance in Spider-Man could mean that Marvel is getting ready to use him in a bigger way soon. In the comics, Murdock liked Echo and was the worst enemy of Kingpin. Given how connected he is to these characters and how Marvel has been hinting at his return, it wouldn't be surprising to see him in the show.
Marvel Echo release date
Echo started filming in Atlanta in May of 2022. If everything goes well, it could be on Disney+ by the beginning of 2023. People will have to make do with Echo's appearance in Hawkeye for now.
Echo hasn't been confirmed to come out on a certain date yet. But it won't be out until sometime in 2023. Echo is one of many Marvel shows that don't have a confirmed release date, so it's hard to know when to expect it. We still don't know when Marvel's Agatha: House of Harkness, Ironheart, Armor Wars, and a Wakanda series without a name will come out. Some of these could come out in 2023, so when Echo comes out, it will have to compete with them. Still, Echo has a confirmed release year, which gives us hope that it might come out sooner than some of the other projects being worked on right now.
Marvel Echo plot
Marvel Echo release date and Echo plot summary, which says:
So, it looks like Echo will get to know Maya in a totally different way than Hawkeye. Maya's trip from New York to where she came from is likely to be a pretty emotional one. First, her father was in charge of the Tracksuit Mafia. Then, Maya took over and went on a revenge mission. She has only really known organized crime, violence, and loss her whole life. She will have to make peace with her past if she wants to give up crime and become a real hero. She seems to have family and a group of people in Echo who will help her find her way.
How Hawkeye Set Up Echo's Spin-Off?
We don't know much about Marvel Echo plot yet, but Maya Lopez's storyline in Hawkeye gives us some hints about what the spinoff show might be about. At the end of Hawkeye, Maya found out that Kingpin was the one who killed her father. This made her rethink her relationship with the crime boss and her plan to kill Ronin in order to get revenge. This is similar to Echo's story in the Marvel comics, so it would make sense for Echo to follow Maya's journey to rediscover herself and reconnect with her Indigenous roots as a way to honor her father. Since Cox and D'Onofrio will be back for Echo, it's safe to say that Maya's fight against Kingpin isn't over. Since Marvel fans could not know Marvel Echo release date, this article gives them details about Marvel Echo release date, cast and plot.
Marvel Echo's first image
On May 17, 2022, Marvel Studios gave the world its first look at Echo. In the picture, Cox is sitting on the back of a forklift as Echo. Look at the picture below:
The picture doesn't show us much about Echo, but it could be that way on purpose. We don't know yet if there will be a bad guy or if other MCU characters will show up. We only know that Maya is on a journey. She is leaving New York and will figure out who she is with the help of her family and community. This is shown in the first-look picture, which shows her traveling alone and thinking. Even though we hope Daredevil or Kingpin will show up, this is going to be Maya's ride in the end. Not only Marvel Echo release date, people also search in Google for Echo first image.  
Everything Else We Know about Marvel Echo release date
Variety said in March 2021 that Etan Cohen (Men in Black 3, Holmes & Watson) and Emily Cohen, who made the comic An American Indian Guide to the Day of Atonement and is Jewish and Native American, had signed on to write and produce Echo. But the rest of the writers' room was being put together at the time.
In January, it was announced that Marion Dayre (Better Call Saul) would be the main writer for the show. Shoshannah Stern (Supernatural) and Bobby Wilson would also be in the writers' room (Reservation Dogs). The Punisher's Ken Kristensen also joined the show as a writer. He wrote "Virtue of the Victorious," the 10th episode of the first season, as well as "Trouble the Water," the third episode of the second season, and "Flustercluck," the ninth episode of the second season. Also in the writers' room is Dara Resnik, who wrote "Upstairs/Downstairs," the eighth episode of Daredevil's third season, and co-wrote "Reunion," the eleventh episode of the same season.
The fact that these writers were in the room for Marvel Echo release date that could mean that Daredevil and Kingpin will be in the new Disney+ show.
Find out when Marvel Echo release date will be, who will be in it, and more. But if you aren't up to date on the MCU, be aware that there are spoilers ahead!
Alias(es)
Echo
Little Dragon
Manager
Boss
That Girl
Species
Human
Citizenship
American
Gender
Female
Date of Birth
1999–2000
Affiliation
Tracksuit Mafia (formerly)
Status
Alive
Appearances
TV Series
Hawkeye (5 episodes)
Echo (unreleased)
Actors/Actresses
Portrayed by
Alaqua Cox
Darnell Besaw (young)
Frequently Asked Questions (FAQs)
Is Marvel making a show for Amazon Echo?
Echo is a character who first appeared in Hawkeye. Marvel Studios is making a movie about how the character came to be. The show will focus on Echo (played by Alaqua Cox as Maya Lopez) in her early years and tell her story before the Hawkeye series in 2021.
Who plays roles in Echo?
Alaqua Cox stars as Echo.
Cox told PEOPLE that before she was cast, she worked in a factory and had no idea she was an actress, let alone the lead in part of the world's biggest franchise. The Hollywood Reporter says that before she got her big break, Cox also worked for FedEx, Amazon, and a nursing home.
In typical MCU style, we don't know much about the other characters, but the cast includes: Spencer Chaske (The English), Tantoo Cardinal (Killers of the Flower Moon), Jacobs, Devery (Reservation Dogs, American Gods), Cody Thunder (Four Sheets to the Wind), Graham Greene (1883), Zahn McClarnon (Reservation Dogs)
When will be Marvel Echo release date?
We don't know when Marvel Echo release date will be exactly, but we do know that it will come out in 2023.
Apart from this, if you are interested, you can also read Entertainment, Numerology, Tech, and Health-related articles here: Frozen Fruit Recipes, Black Tourmaline, Webtoon XYZ, Fastest VPN for Android, IFVOD, XXXX Dry Review, Highest Grossing Indian Movies of all Time, Highest Grossing Movies of All Time, Rush Limbaugh net worth, Gotham Season 7, Parag Agrawal Net Worth, Tara Reid Net Worth, Blonde Trailer,  Fastest VPN for PC, WPC18, Highest Paid CEO in India 2022, Highest paid athletes 2022, My5 TV Activate, Kissmanga, WPC16, Highest Paid CEO 2022, Grey's Anatomy Season 19, WPC15, Alexa.com Alternatives, 
The Resident Season 6, Kraven The Hunter, One Punch Man season 3, The Resident Season 5, Yellowstone season 5, Ozark season 4 part 2, How to Remove Bookmarks on Mac, Outer Banks Season 4, How to block a website on Chrome, How to watch NFL games for free, DesireMovies, How to watch NFL games without cable, How to unlock iPhone, How to cancel ESPN+, How to turn on Bluetooth on Windows 10, Outer Banks Season 3, 
6streams, 4Anime, Moviesflix, 123MKV, MasterAnime, Buffstreams, GoMovies, VIPLeague, How to Play Music in Discord, Vampires Diaries Season 9, Homeland Season 9, Brent Rivera Net Worth, PDFDrive, SmallPDF, Knightfall Season 3, Crackstream, Kung Fu Panda 4, 1616 Angel Number, 333 Angel Number, 
666 Angel Number, 777 Angel Number, 444 angel number, Bruno Mars net worth, KissAnime, Jim Carrey net worth, Bollyshare, Afdah, Prabhas Wife Name, Project Free TV, Kissasian, Mangago, Kickassanime, Moviezwap, Jio Rockers, Dramacool, M4uHD, Hip Dips, M4ufree, Fiverr English Test Answers, NBAstreamsXYZ, Highest Paid CEO, The 100 season 8, and F95Zone. 
Subscribe to Our Latest Newsletter
To Read Our Exclusive Content, Sign up Now.
$5/Monthly, $50/Yearly