Amazon Prime Shows Release Dates in September 2022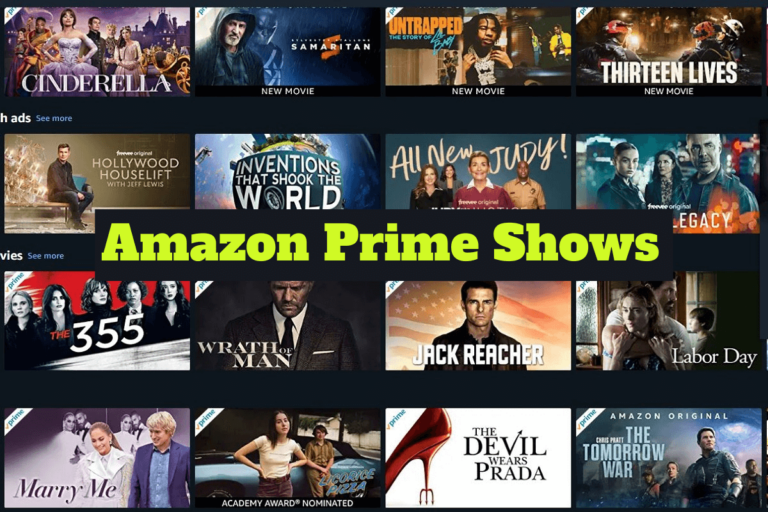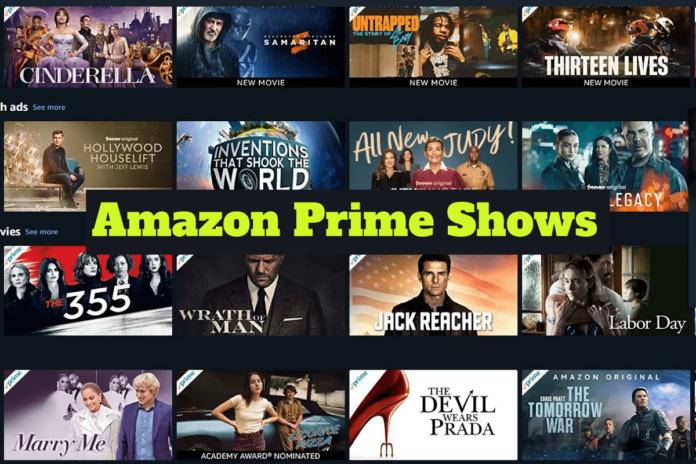 We already know what new shows and movies will be available on Amazon Prime Releases September 2022. In September 2022, people who have Amazon Prime Video will be able to watch a lot of new movies and TV shows. If you want to know what to watch on Prime Video next month, you don't have to look any further. Here are all of the movies, TV shows, and specials that will let you know Amazon Prime Releases September 2022.
In September, Amazon Studios' biggest release to date finally comes out on Prime Video. In The Lord of the Rings: The Rings of Power, J.R.R. Tolkien's world of Middle-earth is the setting for a new story. But that's not the only new and exciting thing coming out in September. Amazon is also making its own movies. Naomi Watts will star in a remake of the Austrian horror film Goodnight Mommy, and Flight / Risk is a documentary about two plane crashes that happened within months of each other.
In September, a lot of popular movies and TV shows will be added to the platform, along with the Prime Video originals. Legally Blonde, Skyfall, and Troll Hunter are some of the best things on US Prime Video. While Bill & Ted Face the Music and a documentary about Leeds United will be coming to UK Prime Video. We've made a list of everything new that's coming out on both sides of the pond so you can find your way around all the new stuff. So, if you're looking for something to watch, check Amazon Prime Releases September 2022 for the following new works.
When Does Lord of the Rings: The Rings of Power Premiere?
But if anything is going to be the next Game of Thrones, you might as well bet on the show that takes place in the same world as a movie series that has made about $6 billion. Amazon did put a lot of money into Lord of the Rings: The Rings of Power, about $1 billion. This movie has been ranked among the list of amazon Prime Releases September 2022. Given that it starts on September 2, right after the Game of Thrones prequel House of the Dragon did on HBO, it seems like the battlefield is set.
Will one show kill the other and leave them smoking or full of arrows? Will they live together in peace? Or will everyone quickly get tired of these two franchise sequels that aren't as good as the first ones? We'll see.
Best Movies Coming to Amazon Prime Video in September 2022?
1. The Silence of the Lambs – September 1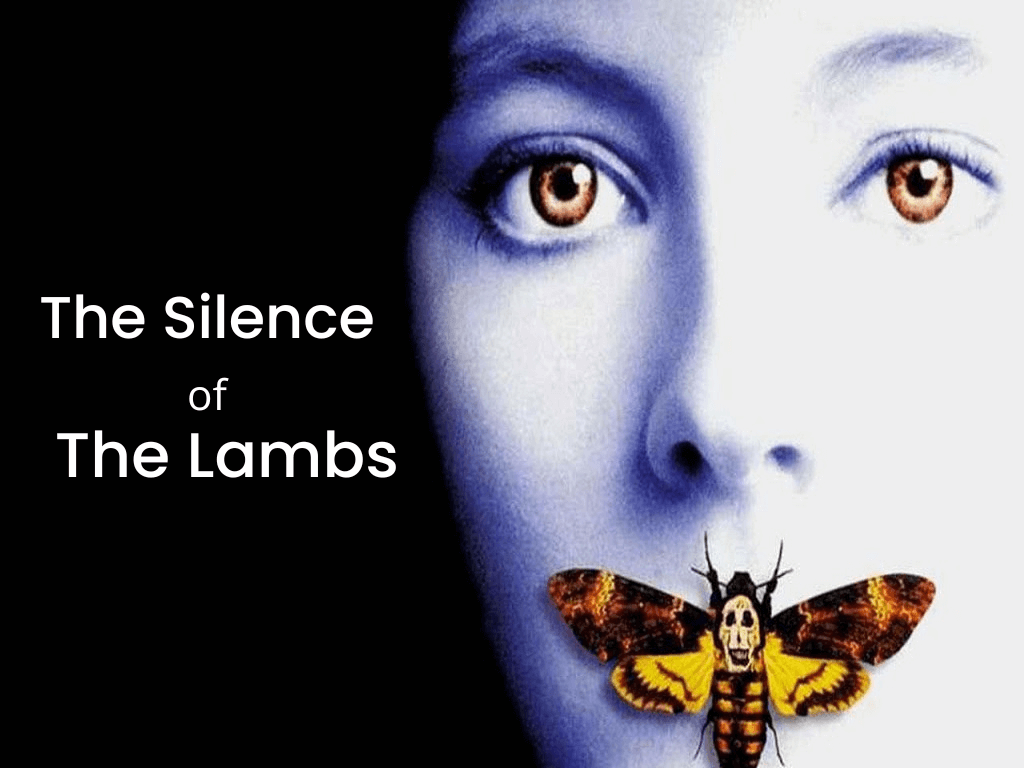 The 1991 psychological horror film The Silence of the Lambs is thought to be one of the most important and best movies of all time. It reintroduced audiences to the terrifying cannibalistic serial killer Dr. Hannibal Lecter (Anthony Hopkins) as he helps the determined FBI trainee Clarice Starling solve a case (Jodie Foster).
The popular horror movie, which was directed by Jonathan Demme, is the third and most recent to win all five major Oscars. It was a box office success and a "sleeper hit" that eventually took the world by storm with its spine-tingling story. The St. Louis Post-Dispatch gave it a great review and said that it was "the stuff that nightmares are made of." It's kind of a horror movie, but it's up there with The Shining, Psycho, and Rosemary's Baby when it comes to psychological terror. This movie has been top-ranked among the list of amazon Prime Releases September 2022.
2. The Usual Suspects – September 1
The 1995 neo-noir mystery thriller The Usual Suspects, directed by Bryan Singer, was praised by critics. It stars Benicio del Toro, Gabriel Byrne, and Kevin Spacey, among others, and tells the story of five criminals who get involved in a multi-million dollar heist on a docked ship. Only two of them survive the massacre, and one of them tells the twisty story of what really happened.
When it came out, the exciting drama was praised for its strong acting, a sharp screenplay, and complicated plot, and it won two Academy Awards. Since then, it's been thought of as one of the best heist and mystery movies ever made, and Entertainment Weekly put it on their list of "13 Must-See Heist Movies."
3. Role Models – September 1
In the 2008 comedy Role Models, energy drink salesmen Danny (Paul Rudd) and Wheeler (Sean William Scott) are forced to do 150 hours of community service in a Big Brother program after a school presentation goes wrong and they damage a company truck. Even though the unhappy men are nervous about being role models to two hilariously different kids, they soon realize that it might not be so bad and that they can actually make a difference. Because of that one of the best movies on amazon Prime Releases September 2022. 
4. Legally Blonde – September 1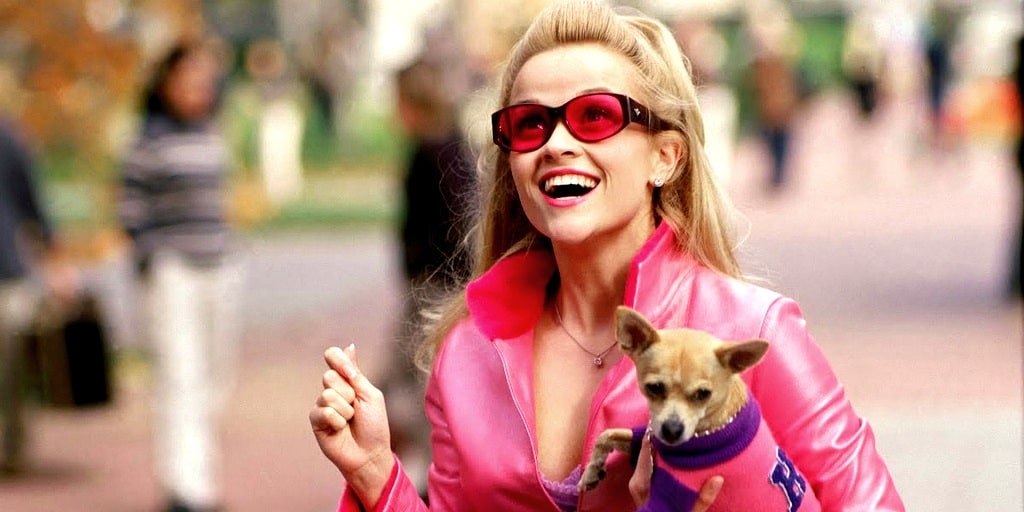 In the 2001 comedy Legally Blonde, Reese Witherspoon played Elle Woods, a bubbly sorority girl who becomes a law student. The movie follows the character as she goes to Harvard Law School to try to win back her ex-boyfriend, but she ends up learning her own worth as she fights harmful stereotypes.
The feel-good movie, which was based on a novel by Amanda Brown, made Reese Witherspoon a star and led to a 2003 sequel, Legally Blonde 2: Red, White, and Blonde, and a popular stage musical. A third movie is in the works, and Mindy Kaling and Dan Goor are writing the screenplay.
5. An American Werewolf in London – September 1
An American Werewolf in London, a famous horror comedy from 1981, was directed by John Landis. It was a thrilling story about two American college students, David (David Naughton) and Jack (Griffin Dunne), who go backpacking in Britain and get attacked by a mysterious, deadly creature. When David wakes up from the violent attack, he finds out that Jack did not make it. He is haunted by visions of his dead friend, and it comes as a shock to him that he is also changing into a werewolf.
An American Werewolf in London was a big hit with both audiences and critics. It got a lot of praise for how well it mixed comedy and horror. The Daily Telegraph said it was "the first mainstream hit to make gross-out effects both shocking and funny at the same time."
6. The Lord of the Rings: The Rings of Power – September 2 
One of the most-anticipated shows of the year is Lord of the Rings: The Rings of Power. The first two episodes will finally come out on September 2, and from then on, new ones will come out every week. The epic show takes place in the Second Age of Middle-earth, which is thousands of years before The Hobbit and The Lord of the Rings by J.R.R. Tolkien. But that doesn't mean you won't see any familiar faces. This movie has been ranked among the list of Amazon Prime Releases September 2022.
Morfydd Clark and Robert Aramayo play Galadriel and Elrond, two elves who play important roles in the series. They will be joined by Harfoots, Dwarves, Men, and Orcs, and the show will show how evil is coming back to Middle-earth.
7. Elvis – September 2
No matter if you like Baz Luhrmann or not, culture is better when he gets to go crazy and make a big-budget spectacle. His most recent movie is the Elvis Presley biopic Elvis, which is a two-and-a-half-hour version of a confusing carnival ride set in the 1950s. Austin Butler, who plays Elvis Presley, gives what might be the best movie performance of the year. It's even more confusing that Tom Hanks, who plays Presley's mustache-twirling cartoon villain manager Tom Parker, gives the worst movie performance of the year and probably of his career.
But how am I supposed to criticize or care when Luhrmann, in all of his giant-brained creativity, decided to score a scene with a mix of "Viva Las Vegas" and "Toxic" by Britney Spears? What's going on in Elvis is bigger than all of us put together. You might as well let it take over. A few of the real Elvis movies, like Jailhouse Rock and Elvis on Tour, are also coming to HBO Max.
8. Flight / Risk – September 9
This September, a scary new documentary called "Flight/Risk" will be available on Prime Video. The movie, which was directed by Karim Amer and Omar Mullick, is about two crashes of Boeing 737 Max planes that happened a few months apart. In the two accidents, which happened in October 2018 and March 2019, 346 people died. As a result, the fleet of Boeing 737 MAX passenger planes has been grounded for almost two years. It is one of the best action movies among Amazon Prime Releases September 2022.
In the Amazon Studios documentary, the families of those who died, their lawyers, whistleblowers, and Pulitzer Prize-winning Seattle Times reporter Dominic Gates tell the story.
9. Goodnight Mommy – September 16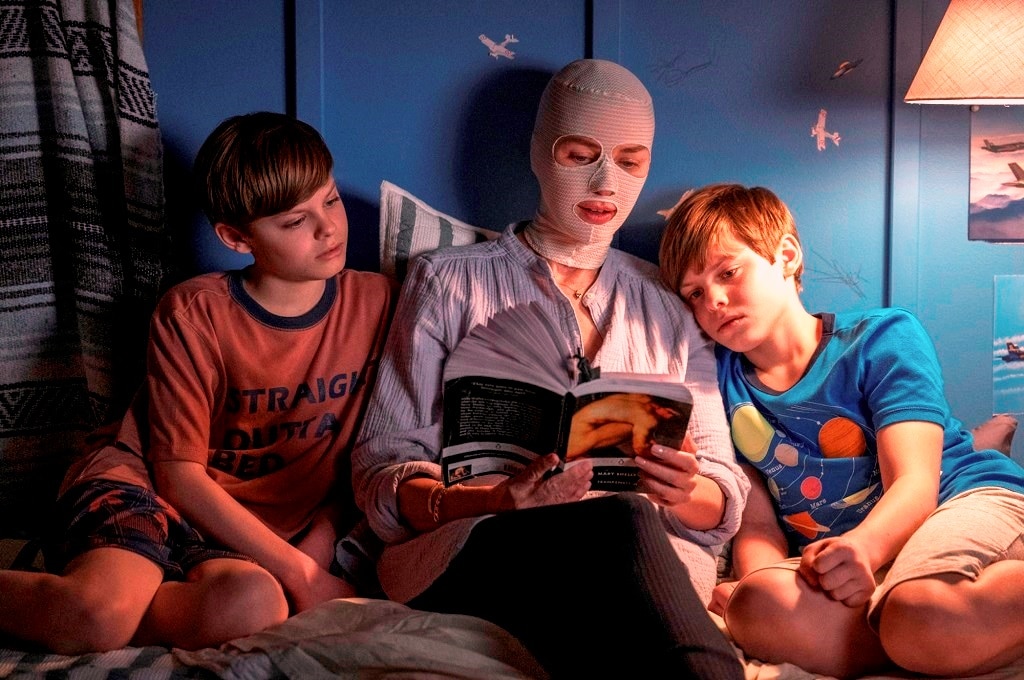 Goodnight Mommy is a remake of the hit Austrian movie with the same name that came out in 2014. Matt Sobel is in charge of this new version, and Naomi Watts plays the main role. The premise is about two twin brothers (played by Cameron and Nicholas Crovetti) who go home and find that their mother has changed.
With her surgical bandages and strange behavior, it's easy to see that this strange woman might not be their real mother. The horror comes when the young boys go to great lengths to try to find out who the person in their house who seems to be a fake is.
10. Los Espookys –  September 16
Los Espookys, HBO's crazy Spanish-language comedy about a group of friends who turn their love of horror into a weird business, deserves to be a huge hit. Julio Torres, Ana Fabrega, and Fred Armisen co-created and starred in the series.
The second season is finally coming out after a long COVID-caused break, and hopefully, the world will finally see its many goth charms. There's nothing else like it on TV. It's a mix of the real and the strange, and it embraces its own weirdness.
11. Magnolia Network Collection – September 30
As a lead-up to the upcoming merger of HBO Max and Discovery+, a large number of fumes and Joanna Gaines' Magnolia Network shows that are currently streaming on Discovery+ will be available to stream on HBO Max on September 30. That means that people who signed up to watch Succession or House of the Dragon will also be able to watch Chip and Jo's soothing home improvement skills without leaving the app.
Joanna Gaines's ability to reimagine spaces is almost the exact opposite of Nathan Fielder's ability to recreate them, so a double feature binge of Fixer Upper and The Rehearsal might be a fun bit of counter-programming. -Liam Matthews
12. My Best Friend's Exorcism – September 30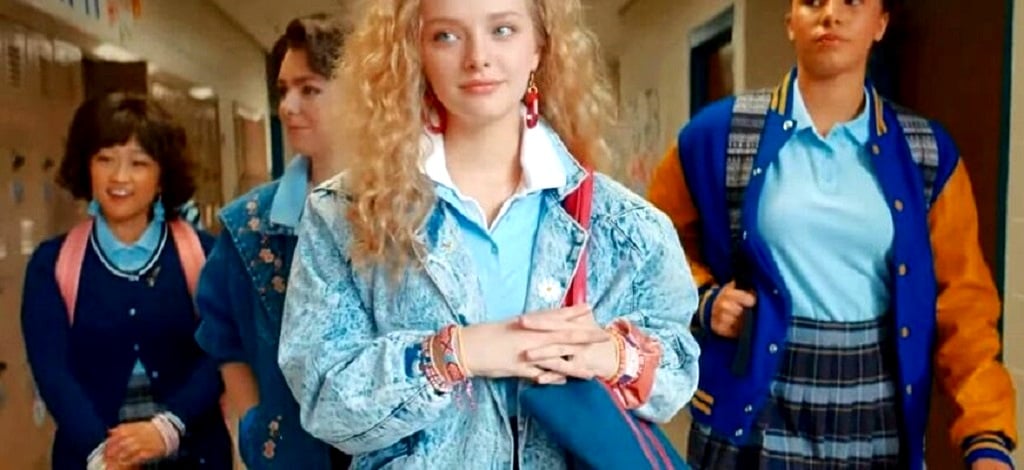 Based on the same-named Grady Hendrix novel, the 2022 horror movie My Best Friend's Exorcism is set in 1988 and follows Gretchen Lang and Abby Rivers, two longtime best friends who are sophomores in high school. When Gretchen starts acting strangely and scarily, Abby thinks she is possessed by the devil.
The movie was written by Good Girls author Jenna Lamia and stars Amiah Miller and Elsie Fisher in the main roles. It has been called "The Exorcist meets Heathers" and is sure to give fans of scary movies a lot of thrills and chills. These are some of the Amazon Prime Releases September 2022, but be sure to check the news tab so you don't miss anything.
Everything New on Prime Videos in September 2022
If you want to watch something new in movies and TN series, check amazon Prime Releases September 2022 for the following new works.
September 1
American Ninja Warrior seasons 12-13

Friday Night Lights seasons 1-5

Texicanas

WAGS Miami seasons 1-2

21 Grams

23:59

The Adjustment Bureau

The Adventures of Buckaroo Banzai Across the 8th Dimension

American Beauty

American Ninja

A Family Thing

American Ninja 2: The Confrontation

American Ninja 3: Blood Hunt

Apartment 143

American Ninja 4: The Annihilation

An American Werewolf in London

Autumn in New York

Bad Influence

Big Top Pee-Wee

Black Sunday

Blair Witch 2: The Book of Shadows

The Blair Witch Project

Cabin Fever

Cabin Fever 2: Spring Fever

The Clan

Cold Creek Manor

Crazy Heart

The Descent

The Dilemma

Dust 2 Glory

The employee of the Month

The Expendables

Europa Report

The Expendables 2

The Expendables 3

Failure to Launch

Fight Club

Frontera

The Ghost and the Darkness

Gorky Park

Hard Eight

He Got Game

Heartburn

Here Comes the Devil

How to Train Your Dragon

I Saw The Devil

I'm Still Here

In Time

Instructions Not Included

Intersection

Jason's Lyric

Juan of the Dead

Legally Blonde

Legally Blonde 2: Red, White & Blonde

Let the Right One In

The Lifeguard

Love Story

Loving Pablo

Mandrill

The Mod Squad

Moonlight & Valentino

Mother!

The Motorcycle Diaries

Mr. Baseball

My Beautiful Laundrette

Night Falls on Manhattan

Open Water

The Out-of-Towners

The Package

Pulse

The Recruit

Reign of Fire

Rescue Dawn

Rings

Role Models

Role Models Unrated

Ronaldo

Rookie of the Year

Roxanne

The Sacrament

Save The Last Dance

Shattered

The Silence of the Lambs

Sin Nombre

Skyfall

Staying Alive

Superstar

Support Your Local Sheriff

The Transporter

Troll Hunter

Uncommon Valor

The Usual Suspects

Van Wilder: Freshman Year

Vicky Cristina Barcelona

Wanted

War of The Worlds

Weekend at Bernie's

We're No Angels

Wild Bill

The Young Victoria

Yours, Mine & Ours
September 2
The Lord of the Rings: The Rings of Power
September 5
Studio 666 (STARZ)

Daniel Tiger's Neighborhood Season 20 (PBS)
September 7
He Is Psychometric

Prison Playbook

Reply 1988

Reply 1994

Search: WWW

Signal

The Crowned Clown
September 9
Aline (2022)

Flight / Risk (2022)

Lord of the Rings: The Rings of Power Episode 3

American Gigolo (SHOWTIME)

Necaxa vs Club America (ViX+)

Marea Alta Season 1 (ViX+)
September 11
The Serpent Queen (STARZ)
September 12
War of the Worlds Season 3 (EPIX)

The Good Fight Season 6 (Paramount+)
September 15
Thursday Night Football
September 16
Dog (2022)

Firebird (2022)

Goodnight Mommy (2022)

The Outfit (2022)

Lord of the Rings: The Rings of Power Episode 4
September 18
SEAL Team Season 6 (Paramount+)
September 19
Heatwave (2022)

The Family Business Season 4 (BET+)
September 21
Prisma (2022)
September 23
Firestarter (2022)

Memory (2022)

September Mornings S2 (2022)

Lord of the Rings: The Rings of Power Episode 5
September 26
Mystery Road: Origin (Acorn TV)

90 Day: The Single Life Season 3 (discovery+)
September 27
Our Idiot Brother (2011)
September 30
Ambulance (2022)

My Best Friend's Exorcism (2022)

Jungle (2022)

Un Extraño Enemigo S2 (2022)

Lord of the Rings: The Rings of Power Episode 6
Conclusion
These are some of the Amazon Prime Releases September 2022, but be sure to check the news tab so you don't miss anything. With new episodes of The Lord of the Rings: The Rings of Power coming out every week and new movies and TV shows coming out every few days, Prime Video subscribers will have a lot to look forward to in September.
For more information, see if you should cancel your Prime Video subscription and an explanation of how the new Prime Video movie, Samaritan, ends.
Frequently Asked Questions ( FAQs) about Amazon Prime Releases September 2022
How do you know if new releases are on Amazon Prime?
Amazon Prime adds new movies all the time, but especially at the start of every month. When you choose "Movies" as a filter, you'll see a full list of all the new movies on Amazon Prime US.
How long does it take Amazon Prime to get new episodes?
As soon as a new episode airs, it will be added to Your Video Library. This usually happens within 24 hours.
Does Amazon release the whole season at once?
In-depth coverage of Amazon from the tech giant's home city, including e-commerce, AWS, Amazon Prime, Alexa, logistics, devices, and more.
Are Prime Video and Amazon Prime the same?
Prime Video is a streaming service that you can use whenever you want. It comes with an Amazon Prime membership. You can sign up for Prime Video even if you don't have Amazon Prime. You can watch thousands of titles on Prime Video, including a lot of award-winning movies, original shows, and TV series that have received high marks from critics.
What happens when you buy a series on Amazon Prime?
When you rent or buy a movie or TV show on Amazon Prime Video, you should be able to watch it right away. You can keep shows and movies you buy forever, but if you rent them, you only have 30 days to start watching them. After that, the rental ends, and the video is taken out of your queue.
You can also read
If you are interested, you can also read Entertainment, Numerology, Tech, and Health-related articles here: Steps for Casual Look, Daredevil Season 4, Tinyzone, Elon Musk Mother sleeps in Garage, Lady Gaga All movies, Virgo, Does TikTok Spy on You, Thank You in Spanish, Openload, Invention of Antibiotics, Subnautica, Knives Out 2, Best Basketball Anime, 13 Regions for Astronauts to Land on the Moon, Red Bottom Shoes, StoriesDown, Meaningful Learning, E-learning 2022, She-Hulk release date, Overlord Season 5, Samsung Galaxy Z Fold 4 Review, Feogi, Laal Singh Chaddha Review, Baki Season 5, Bflix, Leonardo DiCaprio Sneakers, 
Hurawatch, Salman Rushdie, Accessibility Apps for Android, Best Jobs in the Metaverse, QueenslandMax, Shower Standing Handle, August 11 Zodiac, How to pass a drug test, How to Roll a Joint, iFun, Emerald Chat, How to Play Mancala, August 8 Zodiac, OnePlus 10T Review, Jilo Virals, August 4 Zodiac, Findsnap, Tomb Raider Anime, Netflix August 2022 Schedule, Animixplay, Upcoming Marvel Movies 2022, July 31 Zodiac, Best Lily Collins Movies, Notepadqq, Flaxseeds with Milk Benefits, Imginn, Snaptik, Picuki, Alexis Clark Net Worth, Black Panther 2, Marvel Echo Release Date, Frozen Fruit Recipes, Black Tourmaline, Webtoon XYZ, 
Fastest VPN for Android, IFVOD, XXXX Dry Review, Highest Grossing Indian Movies of all Time, Highest Grossing Movies of All Time, Rush Limbaugh net worth. Gotham Season 7, Parag Agrawal Net Worth, Tara Reid Net Worth, Blonde Trailer, Fastest VPN for PC, Highest Paid CEO in India 2022, Highest paid athletes 2022, My5 TV Activate, Kissmanga, Highest Paid CEO 2022, Grey's Anatomy Season 19, Alexa.com Alternatives, The Resident Season 6, Kraven The Hunter, One Punch Man season 3, The Resident Season 5, Yellowstone season 5, Ozark season 4 part 2, How to Remove Bookmarks on Mac, Outer Banks Season 4, How to watch NFL games for free, DesireMovies
Apart from the above articles, you can read more
6streams, 4Anime, Moviesflix, 123MKV, MasterAnime, Buffstreams, GoMovies, VIPLeague, How to Play Music in Discord, Vampires Diaries Season 9, Homeland Season 9, Brent Rivera Net Worth, PDFDrive, SmallPDF, Knightfall Season 3, Crackstream, Kung Fu Panda 4, 1616 Angel Number, 333 Angel Number, 666 Angel Number, 777 Angel Number, 444 angel number, 
Bruno Mars net worth, KissAnime, Jim Carrey net worth, Bollyshare, Afdah, Prabhas Wife Name, Project Free TV, Kissasian, Kickassanime, Moviezwap, Jio Rockers, Dramacool, M4uHD, Hip Dips, M4ufree, Fiverr English Test Answers, Fiverr SEO Skill Test, NBAstreamsXYZ, Highest Paid CEO, The 100 season 8, and F95Zone. 
Thanks for reading. Stay tuned!
Subscribe to Our Latest Newsletter
To Read Our Exclusive Content, Sign up Now.
$5/Monthly, $50/Yearly