New Shows on Amazon Prime in November 2022
Are you looking for all New shows on Amazon Prime in November 2022? Amazon Prime Video is getting ready for the holidays by adding a lot of original titles, holiday-themed shows, and other things to their lineups in November. This November, Amazon Prime shows subscribers will have access to a lot of exciting new content. Fans will get to see more of Harry Styles in the romantic drama My Policeman, where he stars with Emma Corrin and David Dawson. Styles' last role was in the movie "Don't Worry, Darling," which came out just a few months ago. Emily Blunt and Chaske Spencer will be in the western TV show The English, which looks like it will have six episodes full of action.
American Rihanna is back for the fourth annual Savage X Fenty show, Ben Platt and Kristen Bell are in a new movie about a dysfunctional family, and Thursday Night Football starts at 8:15 p.m. ET every week during the 2022 NFL streaming season and can only be seen on Prime Video. Allison Janney, who won an Academy Award, will be in the R-rated romantic comedy The People We Hate at the Wedding with Kristen Bell and Ben Platt. Set It Up director Claire Scanlon is behind the film. This article talks about what will be available in New shows on Amazon Prime in November 2022. Scroll through the list below to see what other New shows on Amazon Prime in November 2022 are coming out this November.
Best Movies and New Shows on Amazon Prime in November 2022
High Fidelity (2000)  (Nov. 1)
Here are the top five reasons to love this bittersweet movie version of Nick Hornby's 1995 novel about a music store owner who is still hurting from his last breakup. One, John Cusack's role, is one of the most interesting of a career full of interesting roles. Two, Jack Black's role as a comic relief sidekick who talks too much. The third is the music (Bob Dylan, Velvet Underground, Elvis Costello, Stevie Wonder). Four takes place in a strange neighborhood record store with rows and rows of old vinyl records. And five, the many lists that Cusack's character makes ("All-time, top-five most memorable breakups") throughout the movie. Bonus track: Hulu's short-lived TV version of 2020, in which Zoe Kravitz played the owner of a record store, was also surprisingly good. This movie has been ranked among the list of new shows on Amazon Prime in November 2022.
My Policeman (2022) (Nov. 4)
My Policeman is a new British period romance that is both passionate and sad. It tells the story of Tom Burgess, played by Harry Styles, a police officer in the 1950s who is torn between his love of law and country and his illegal affair with another man. Marion Taylor (Emma Corrin), a schoolteacher, is already married. When she and her husband become friends with Patrick Hazlewood, a closeted museum curator, a love triangle develops (Rupert Everett).
At first, it seems like Marion and Patrick might be having an affair, but the secret of Patrick and Tom's love soon comes out through a web of complicated feelings that are made even more complicated by the characters' own prejudices and the fact that homosexuality is illegal in the country. Even though the story takes place in the 1950s, My Policeman is about love and loss and is set on the British coast. Because of that one of the best movies on new shows on Amazon Prime in November 2022. 
Autumn Beat (Nov. 10)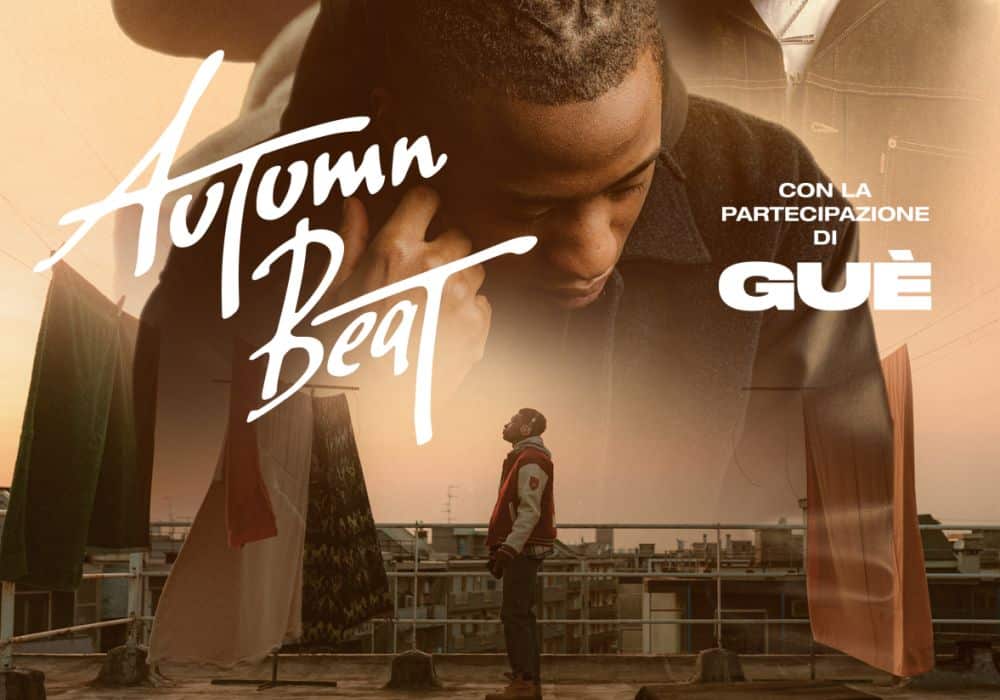 Autumn Beat is a coming-of-age drama that tells the story of Tito and Paco, two brothers who grew up in Milan with the same dream: to break into the world of rap and be heard through music. Paco is a natural performer, and Tito can write like no one else, so it seems like the two of them are destined for success. However, their ambition, life, and love for the same woman will test their relationship.
Hamed Seydou, Abby 6ix, Genome, Juliet Joseph, Dylan Magon, Mohamed Diallo, Marco Renna, Mamy Seny Gueye, Francesco Danquah, and Mafoku star in this exciting, 30-year-long story. Michelle Cloe Kengne, with the amazing help of Gué and the presence of some of the most interesting names in the Italian rap scene.
La Caida / Dive (Nov. 11)
La Caida/Dive is a thought-provoking Spanish sports drama directed by Luca Puenzo. It's about a veteran competitive diver named Mariel who tries again and again to reach her goal of making it to the Olympics, a prestigious honor she's never been able to get. The interesting movie looks at Mariel's relationships with people in and out of the swimming world. Actress Karla Souza gives a career-defining performance as the determined swimmer. Mariel has to deal with personal doubts and questions about her talent as a diver and her life outside of the sport.
The People We Hate At The Wedding (Nov. 18)
Alice and Paul's rich half-sister is getting married in the English countryside, and even though they don't want to go, the whole family plans to get together for the wedding. This modern wedding comedy with Kirsten Bell, Ben Platt, Cynthia Addai-Robinson, and Allison Janney starts on Amazon Prime Video on November 18.
Call Jane (Nov. 25)
This period drama, which is based on the pro-choice movement of the late 1960s, couldn't come out at a better time when women's reproductive rights are under attack all over the US. Elizabeth Banks plays a married woman with a heart condition who wants a safe abortion because the baby she's carrying could kill her. When a medical facility with only men doesn't help, she meets Sigourney Weaver and Wunmi Mosaku, who play independent forces that are so inspiring that the housewife starts to put her own future at risk to join them.
Meet Cute (Nov. 25)
He needs to be stopped. It's just getting silly at this point. Pete Davidson has gone through the list of beautiful women in Hollywood from A to J and is now in the Ks. The former SNL actor just broke up with Kim Kardashian and is now on a date with Kaley Cuoco, but it's not that simple. After a great first date, everything seems to be going well, but it turns out that Sheila (Cuoco) planned the whole thing.
Sheila owns a time machine, and she has been using it to make Gary (Davidson) fall in love with her again and again. Sheila goes back in time to change Gary into the perfect man when the perfect night is never enough. Because of that one of the best movies on New shows on Amazon Prime in November 2022. 
Best New Series on Amazon Prime
New Amazon Prime Video series launches are the whole reason we use the streaming service in the first place. This month, a lot of strange new things are coming out, led by a big Middle-American western. Here are some of the best New shows on Amazon Prime in November 2022

Mammals
Jez Butterworth, a playwright, and screenwriter who has won a Tony Award wrote this darkly funny drama about a marriage in the modern world. James Corden plays a chef whose life falls apart when he finds out his pregnant wife is hiding some shocking secrets (Melia Kreiling). Will they still be friends after these truths come out? When the show starts in November, you can watch it to find out more.
The English (Amazon Original)
Emily Blunt plays Cornelia Locke, a proper Englishwoman who moves to Wyoming in 1890 to find the bad guy she thinks killed her son. Eli Whipp is played by Chaske Spencer from "The Twilight Saga." He is a grumpy Pawnee scout who is on his own mission to reclaim lost land. In a six-episode buddy action-western made by Amazon and the BBC, after the two meet cute, it's off to the (horse) races. Even though it's not always easy to watch, Esquire U.K. says that the show is "entertaining" and "thoughtful." Hearts are shot through with arrows, and heads are blown off."
New Documentaries on Amazon Prime
This month, Amazon Prime Video hasn't put out many documentaries. They've only put out two, but both of them might be more interesting than the movies and TV shows. Here are some of the best new documentaries that will be available on Amazon Prime in November 2022.
Savage X Fenty Vol. 4 (2022)
The Savage X Fenty fashion show is finally here for the fourth time. This year's Savage X Fenty show will feature performances by Anitta, Burna Boy, Don Toliver, and Maxwell. The show is known for breaking fashion industry norms and showcasing models and stars who aren't the norm. It is one of the best action movies among New Shows on Amazon Prime in November 2022.
Angela Aguilar, Avani Gregg, Bella Poarch, Cara Delevingne, Damson Idris, Irina Shayk, Joan Smalls, Cornbread, Lara Stone, Lilly Singh, Marsai Martin, and many more will also make special appearances. On November 9, Savage X Fenty Vol. 4 will be shown.
Rio Ferdinand's Tipping Point
Rio Ferdinand, who plays for Manchester United and England, looks into racism, sexuality, and mental health in the world of football in a new three-part series.
Good Night Oppy (2022)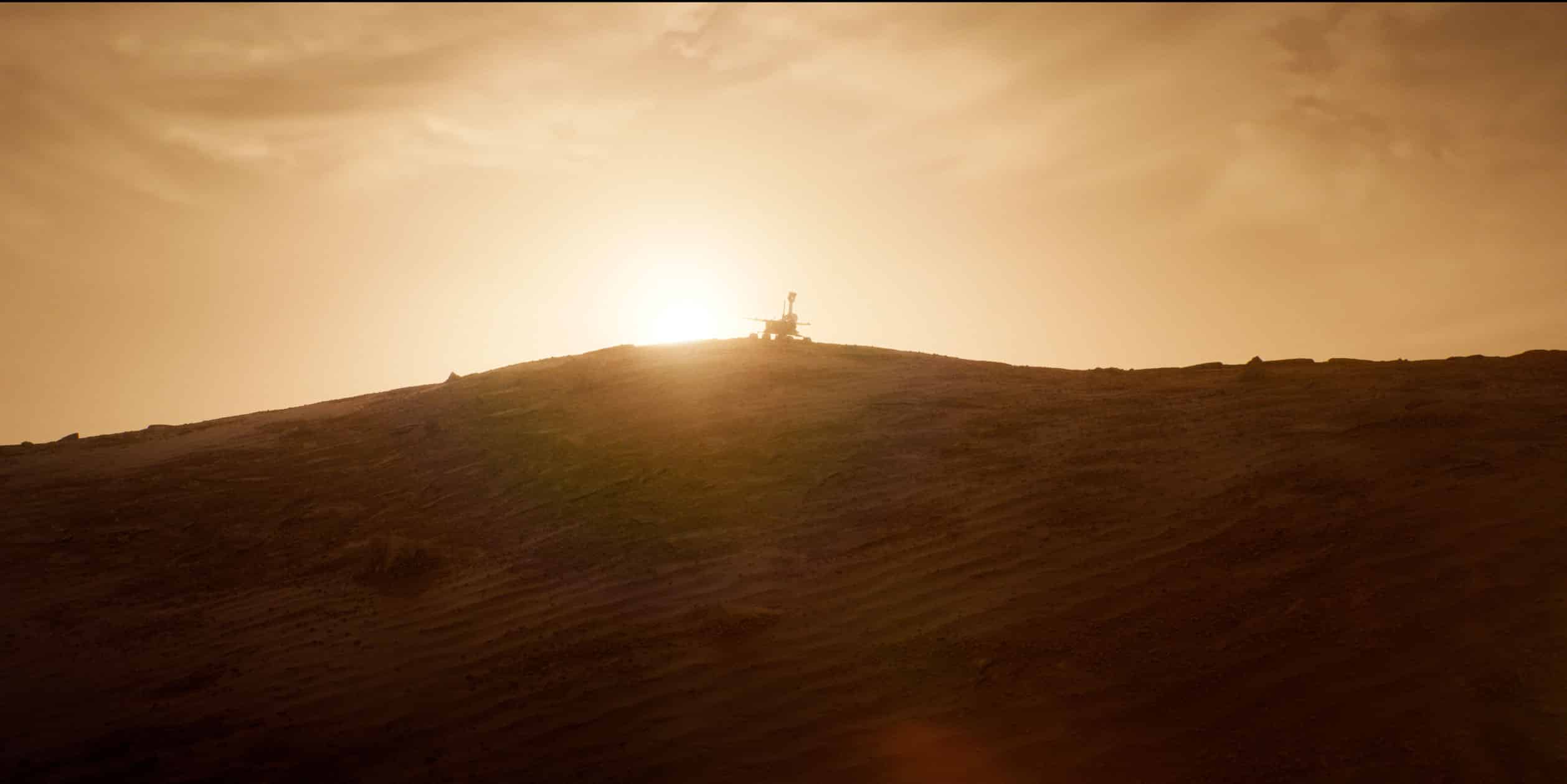 This documentary tells the story of the Mars rover Opportunity, which was sent to the red planet for a 90-day mission but ended up staying there for 15 years and exploring the surface of our neighboring planet with the help of smart people living millions of miles away. It is one of the best action movies among New Shows on Amazon Prime in November 2022.
Best Comedy, Thriller & New Shows on Amazon Prime in November 2022
Sky Captain and the World of Tomorrow (2004) (Nov. 1)
Nobody remembers what could be called the most important movie of the last 20 years. A retro-futuristic thriller set in a made-up 1939, in which Jude Law's swashbuckling pilot fights giant robots in New York City by zipping between skyscrapers in a tricked-out Curtiss P-40, Angelina Jolie commands an aerial battleship that floats in the clouds above the ocean, and Gwyneth Paltrow's brave reporter follows the trail of a missing mad scientist. It's like a Golden Age But what makes it truly groundbreaking is that almost all of its beautiful visuals, besides the actors, are made with CGI. There wouldn't be a Marvel Universe without Sky Captain.
From the Top of My Lungs (2022) (Nov. 11)
This is a romantic comedy about five friends of different ages and marital statuses who get together to sing about how sad they are. Close friends see each other again at a wedding, and after a series of bad luck, they end up singing on stage, not knowing how this will change their lives forever.
Angel Falls Christmas (Nov. 29)
With the holidays coming up, what better way to get into the holiday spirit than to watch a feel-good Hallmark movie? Angel Falls Christmas is a 2021 romantic drama starring Chad Michael Murray and Jessica Lowndes. It tells the story of workaholic surgeon Ally, whose life is turned upside down when her fiancé breaks up with her because she doesn't have a good balance between work and life. The driven woman is then visited by angel Gabriel (Murray) to help her get back on track, and of course, sparks fly between the two. The feel-good movie will get you ready for Christmas and into the holiday spirit.
All the new videos on Amazon Prime Video for November 1
All New Shows on Amazon Prime in November 2022
November 1
10 Things I Hate About You (1999)

Los simuladores (2002)

2 Days In The Valley (1996)

Arthur Christmas (2011)

A Christmas Carol (1984)

American Gigolo (1980)

A Belle for Christmas (2014)

Anita (2013)

Brown Sugar (2002)

Black Rain (1989)

Conan O'Brien Can't Stop (2011)

Coffy (1973)

Contraband (2012)

Gunfight at the O.K. Corral (1957)

Cousins (1989)

Face/Off (1997)

Down To Earth (2001)

Just Wright (2010)

Fruitvale Station (2013)

Jumping the Broom (2011)

Heaven's Gate (1981)

High Fidelity (2000)

Invasion of the Body Snatchers (1956)

Hitman (Uncut) (2007)

Kingdom of Heaven (2005)

Jacob's Ladder (1990)

Hitman (2007)

Men At Work (1990)

Domestic Disturbance (2001)

Just Like Heaven (2005)

Kingdom of Heaven (Directors Cut Roadshow Version) (2005)

Road to Perdition (2002)

Salvador (1986)

Scrooged (1988)

Surviving Christmas (2004)

Sliver (1993)

Something Wild (1986)

Miami Blues (1990)

MouseHunt (1997)

Nick of Time (1995)

Once Upon a Time in the West (1969)

Primal Fear (1996)

Prince Avalanche (2013)

Sky Captain and the World of Tomorrow (2004)

Soul Plane (2004)

The Expendables (2010)

The Expendables 2 (2012)

Tales From The Darkside: The Movie (1990)

The Madness of King George (1994)

The Manchurian Candidate (2004)

The Naked Gun 33 1/3: The Final Insult (1994)

The Big Country (1958)

The Doors (1991)

Things We Lost in the Fire (2007)

Thunderbolt and Lightfoot (1974)

Tooth Fairy 2 (2012)

Train (1965)

The Expendables 3 (2014)

The Machinist (2004)

The Pope of Greenwich Village (1984)

The Professional (1994)

The Relic (1997)

The Sum of All Fears (2002)

The Barefoot Contessa (1954)

Tyler Perry's Daddy's Little Girls (2007)

Tyler Perry's Madea's Big Happy Family (2011)

War Horse (2011)

Win a Date with Tad Hamilton! (2004)
November 2
En donde estan los ladrones? (2017)

Cujo (1983)
November 3
The Cabin in the Woods (2012)
November 4
El Presidente: The Corruption Game S2 (2022)

My Policeman (2022)
November 9
Savage X Fenty Vol. 4 (2022)
November 10
Warm Bodies (2013)

Autumn Beat (2022)
November 11
The English (2022)

Mammals (2022)

From the Top of My Lungs (2022)

La Caida / Dive (2022)
November 15
The Mindy Project S1-6 (2013)
November 16
Pasos de héroe (2016)
November 18
Busco Novia (2021)

The People We Hate At The Wedding (2022)
November 22
Animal Kingdom S6 (2022)
November 23
Cyrano (2022)

Good Night Oppy (2022)
November 25
Meet Cute
November 27
Angry Angel (2017)
November 29
Angel Falls Christmas (2021)
November TBD
Good Rivals (2022)
Now on Prime Video: 'Thursday Night Football
Amazon is the first streaming partner for the NFL that is only available in the US. Thursday Night Football games are only shown live on Amazon in the US.
Al Michaels, a legendary play-by-play announcer who used to work for Sunday Night Football, and Kirk Herbstreit, who is best known as an analyst for ESPN's College GameDay, will be in charge of the calls. Tony Gonzalez, a well-known former tight end, will join the team as an NFL analyst for shows before, during, and after games.
Conclusion
If you have more than one streaming service subscription, you can watch more than just Prime Video's new movies and TV shows this month. Every time, we update our lists of what's new on the most popular streaming sites on New shows on Amazon Prime in November 2022. So you can always know what's new to watch. Here are reviews, full lists, and schedules for everything.
Frequently Asked Questions (FAQs) about New Shows on Amazon Prime in November 2022
What does the New Shows on Amazon Prime in November 2022?
In November 2022, Amazon Prime Video will add a number of new movies. Some of these are My Policeman, The Big Sick, Don't Worry, Darling, Smile, Halloween Ends, Call Jane, A Day to Die, and Downton Abbey: A New Era.
Are there any good series on Amazon Prime?
Other popular books and movies include Fleabag, The Wilds, Tom Clancy's Jack Ryan, Homecoming, Good Omens, The Expanse, and more. For this guide, we wanted to list the best TV shows on Amazon Prime that you can watch all at once. From all of those titles, the service (and its sister streaming service IMDbTV) has been out since 2013.
Which series is most watched on Amazon Prime?
Lord of the Rings: The Power of the Rings.
What is the longest-running series on Amazon Prime?
Bosch. Bosch is officially Prime's longest-running original series to date. It is based on Michael Connelly's Hieronymus Bosch detective series and is shot like a moody, sun-soaked noir. Unofficially, your dad's secret favorite show.
What new series are coming to Amazon Prime Video in November 2022?
Amazon Prime Video is known for its original shows, and it has a lot of great ones. Mammals, The English, and Two and a Half Men will be added to Amazon Prime Video in November 2022.
Do shows expire on Amazon Prime?
You can stream and restream any video that says on its page that it comes with Prime or Prime Video. After you download a video, you usually have 30 days to start watching it, and 48 hours to finish it once you do.
What is Amazon taking away from Prime members?
Amazon told Amazon Drive members that it will stop working at the end of December 2023. Amazon Drive is a cloud storage app that used to be called Amazon Cloud Drive. It was first offered by Amazon 11 years ago.
If you are interested
You can also read Entertainment, Numerology, Tech, and Health-related articles here: Au Reborn Codes, Best DC Series on HBO Max, Richest Rapper in the World 2022, Disney Plus November 2022 Schedule, Hannah Kepple net worth, Red Bali Kratom, Holding season 2, Halloween 2022, iOS 16.1 Features, Netflix November 2022 Schedule, Virat Kohli Net Worth, Reaper 2 Trello, JoinPD, Seasonal Holidays, SQM Club, The Crown Season 5, Motorola Moto Edge 30 Ultra Review, Mismatched Season 2 Netflix Release Date, Solar Eclipse 2022, Best Movies on Star Plus, Best Free VR Games in 2022, Xbox Game Pass October 2022, Riverdale Season 7, NASA to Create a 3D Printed Moon Base, Optimus human robot, Andrew Tate Net Worth, Dua Lipa net worth, Disney Plus October 2022 Schedule, Google 24th Birthday, OnePlus 10R Review, OnePlus 9RT Review, Netflix October 2022 Schedule,
Summer Podcasts on Movistar, Best Cycling Simulator Games, MyShopify, Ben Affleck Net Worth, Filmymeet, 5Movies, September 8 Zodiac, Kengan Ashura Season 3, iPhone 14 Plus Release Date, High School DxD Season 5, How Gautam Adani Emerged World's Third Richest Man, Jeezy Net Worth, Historical Series on HBO Max, F2Movies, Best Travel Movies of All Time, Vikings Season 7, How to Watch Artemis I Launch Attempt, Best Kitchen Gadgets for Home Cooks, September 2 Zodiac, Hubble's Law and Age of Universe, New Movies on Disney Plus September 2022, Amazon Prime Release Date September 2022, Steps for Casual Look, Daredevil Season 4, Tinyzone, Elon Musk Mother sleeps in Garage, Lady Gaga All movies, Virgo,
Does TikTok Spy on You
, 
Thank You in Spanish
, 
Openload
, 
Invention of Antibiotics
,  
Subnautica
, 
Knives Out 2
, 
Best Basketball Anime
, 
13 Regions for Astronauts to Land on the Moon
, 
Red Bottom Shoes
, 
StoriesDown
, 
Meaningful Learning
, 
E-learning 2022
, 
She-Hulk release date
, 
Overlord Season 5
, 
Samsung Galaxy Z Fold 4 Review
, 
Feogi
, 
Laal Singh Chaddha Review
, 
Baki Season 5
, 
Bflix
, 
Leonardo DiCaprio Sneakers
, 
Hurawatch
, 
Salman Rushdie
,
Apart from the above articles, you can read more
Accessibility Apps for Android, Best Jobs in the Metaverse, QueenslandMax, Shower Standing Handle, August 11 Zodiac, How to pass a drug test, How to Roll a Joint, iFun, Emerald Chat, How to Play Mancala, August 8 Zodiac, OnePlus 10T Review, Jilo Virals, August 4 Zodiac, Findsnap, Tomb Raider Anime, Netflix August 2022 Schedule, Animixplay, Upcoming Marvel Movies 2022, July 31 Zodiac, Best Lily Collins Movies, Notepadqq, Flaxseeds with Milk Benefits, Imginn, Snaptik, Picuki, Alexis Clark Net Worth, Black Panther 2,
Marvel Echo Release Date, Frozen Fruit Recipes, Black Tourmaline, Webtoon XYZ, Fastest VPN for Android, IFVOD, XXXX Dry Review, Highest Grossing Indian Movies of all Time, Highest Grossing Movies of All Time, Rush Limbaugh net worth. Gotham Season 7, Parag Agrawal Net Worth, Tara Reid Net Worth, Blonde Trailer, Fastest VPN for PC, Highest Paid CEO in India 2022, Highest paid athletes 2022, My5 TV Activate, Kissmanga, Highest Paid CEO 2022, Grey's Anatomy Season 19, Alexa.com Alternatives, The Resident Season 6, Kraven The Hunter, One Punch Man season 3, The Resident Season 5, Yellowstone season 5, Ozark season 4 part 2, How to Remove Bookmarks on Mac, 
Outer Banks Season 4, How to watch NFL games for free, DesireMovies, 6streams, 4Anime, Moviesflix, 123MKV, MasterAnime, Buffstreams, GoMovies, VIPLeague, How to Play Music in Discord,  Vampires Diaries Season 9, Homeland Season 9, Brent Rivera Net Worth,  PDFDrive, SmallPDF, Knightfall Season 3, Crackstream, Kung Fu Panda 4, 1616 Angel Number, 333 Angel Number, 666 Angel Number, 777 Angel Number, 444 angel number,  Bruno Mars net worth, KissAnime, Jim Carrey net worth, Bollyshare,  Afdah, Prabhas Wife Name, Project Free TV, Kissasian, Kickassanime, Moviezwap, Jio Rockers,  Dramacool,  M4uHD, Hip Dips, M4ufree, Fiverr English Test Answers, Fiverr SEO Skill Test,  NBAstreamsXYZ, Highest Paid CEO, The 100 season 8, and F95Zone. 
Thanks for reading. Stay tuned!
Recommended Deals
[content-egg module=AmazonNoApi template=list]
Subscribe to Our Latest Newsletter
To Read Our Exclusive Content, Sign up Now.
$5/Monthly, $50/Yearly