Daredevil Season 4 Release Date, Cast, Plot [With Latest Info]
Do you want to know the latest update about Daredevil season 4? We knew there would be cool news for Marvel fans at San Diego Comic-Con, and that includes cool Daredevil news.
Today, it was confirmed that the show that used to be on Netflix is now going to be on Disney+. It will be called "Daredevil: Born Again." TVLine says that the streaming service has ordered 18 episodes, which will start to air in the spring of 2024. We don't yet know how many Daredevil Season 4 episodes will be released. But we'd be surprised if they all came out at the same time.
It goes without saying that Charlie Cox will be back on the show as the main character, Matt Murdock, aka the title character. Vincent D'Onofrio will also be back as Kingpin, aka Wilson Fisk, also known as Kingpin. These two will be the basis for everything else you see here in Daredevil season 4.
Is Daredevil Season 4 in the Works?
It is said that Daredevil and Spider-Man will work together in an upcoming Marvel movie.
Now, why have there been rumors recently that Marvel Studios is working on a new version of Daredevil? It's all because it was just recently found out that Disney has started a new production company.
Blind Faith Productions LLC is the name of this company. Who is blind in the MCU? Yes, Matt Murdock, aka Daredevil, is.
Then, it was announced that Charlie Cox will be in a Marvel Cinematic Universe project that could start Daredevil season 4 filming before the end of 2022.
The Cast of Daredevil Season 4
Only Cox and D'Onofrio have been confirmed to play their Marvel Netflix roles in the MCU, and it is not known if both will be in Daredevil season 4. Marvel might decide to change their story by putting off the meeting of these two giants instead of making Kingpin more interesting in other Disney+ shows like Echo. 
We hope it won't be long before more Daredevil actors get new Phase 4 MCU roles. Foggy Nelson, played by Elden Henson, is Daredevil's best friend and a lawyer who works with him. He is also expected to come back at some point. Claire Temple, who was played by Rosario Dawson and helped bring together the different Marvel Netflix shows and their vigilantes, would also be a great character to bring back.
What will the Daredevil Season 4 Plot be?
We don't know what Daredevil season 4 will be about, but we think that Kingpin will be the bad guy. Now that it's a part of the Marvel Cinematic Universe, there may be more focus on the franchise as a whole, or at least a slight change in tone so that it's not quite as dark as the Netflix version.
All of this means that you can expect Matt to keep trying to stop Wilson from doing something bad. The difference will be made by the other bad guys who show up. Bullseye hasn't been seen since the end of Daredevil season 3 when he was getting his spine fixed. He should be back soon.
Mr. Fear and Jester are two other options. Both of them challenge Matt and his clear moral code in unusual ways. No matter who it is, all roads will lead back to the Kingpin.
Daredevil Season 4 Trailer: When Will We See it?
The first real trailer for the third season came out on September 10, 2018, and the first full-length trailer came out on October 5.
We expect that any promotional materials for Daredevil season 4 will be released in a similar way, with a teaser coming out about a month before the premiere and a more detailed trailer coming out a few weeks after that. But don't get your hopes up.
Daredevil Season 4 Release Date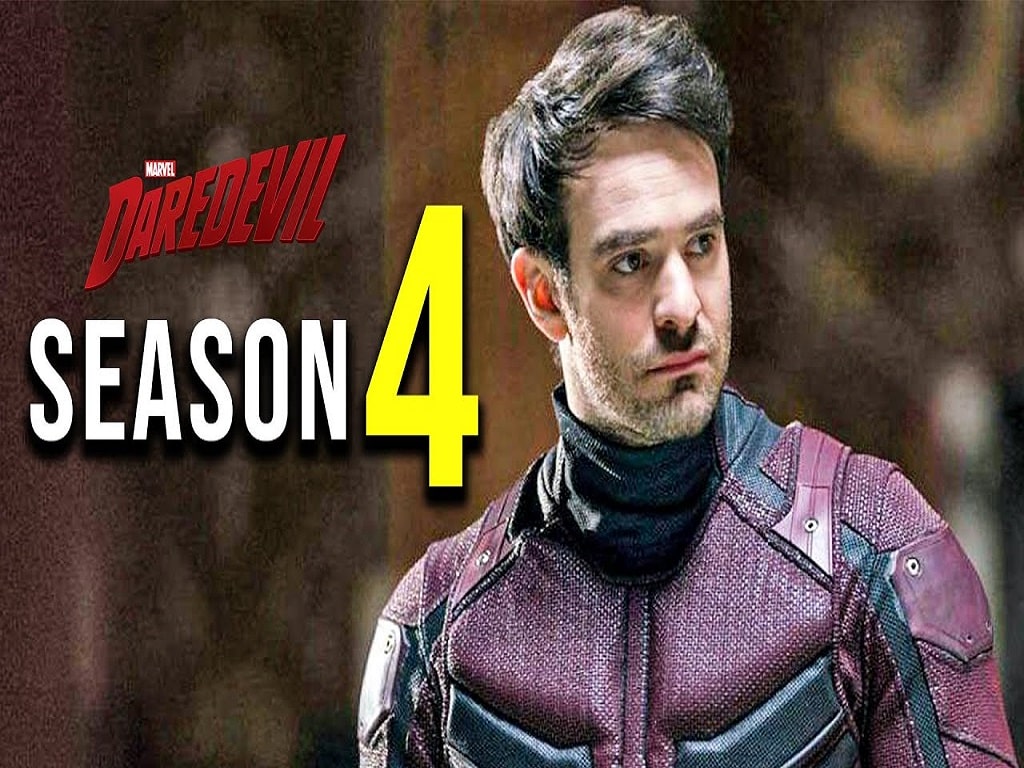 Disney+ and Marvel haven't made any official statements about the Daredevil series, but the fact that the show was bought and will be shown on the platform is a good sign. Variety also got the exclusive news that Covert Affairs, The Enemy Within, and The Brave writer's Matt Corman and Chris Ord had been hired as executive producers and writers for the series. Any claims that aren't backed up by this information should be taken with a fair amount of salt.
Given how much attention is being paid to upcoming shows like She-Hulk: Attorney at Law and I Am Groot and how little else is known, it seems likely that there will be more news about the show in 2023 and that filming will start after that. Fans, on the other hand, are happy that the show is just on Disney+, which they see as a good sign.
Daredevil Season 4 Spoiler Alert
At the end of Daredevil season 3, or the miniseries based on it, Matt Murdock was thought to be dead. Matt Murdock may start Season 4 by going on an emotional journey and fighting with his own soul to try to understand things better. Daredevil season 4 will show more dangerous bad guys and the different ways they try to kill superheroes.
There hasn't been a teaser for Daredevil Season 4, but fans could expect one by the end of 2022 or the start of 2023.
Stay tuned until then for the latest news about Daredevil Season 4.
Daredevil Season 4 Villains: Who Will Fight?
Along with the actors who are coming back, there would be whole new cast members. This is because each Marvel Netflix show has used each returning season to introduce new villains.
And many of Daredevil's most famous villains have yet to appear in a live-action movie.
Tombstone is a well-known New York crime boss who has been in some of the most important comic stories. He has a connection to the Netflix MCU because he is one of the Kingpin's goons.
Death's Head is also in the running, mostly because he is Karen Page's dad. Lee Tergesen played Paxton Page in Daredevil season 3. Could he come back as the next Big Bad?
Daredevil Season 4 Reviews
Based on 72 reviews, the review website Rotten Tomatoes said that 99 percent of people liked the first season and that it got an average score of 8.1 out of 10. According to the website's critical consensus, "Daredevil excels as an effective superhero origin story, a gritty procedural, and an exciting action-adventure."
Daredevil excels as an effective superhero origin story, a gritty procedural, and an exciting action adventure. Metacritic, a website that collects reviews, gave it a score of 75 out of 100. The score was based on a weighted average of the reviews. This number means "good reviews in general."
Frequently Asked Questions (FAQs) about Daredevil Season 4
Is Daredevil a Hero or Villain?
Daredevil is a very confusing character. He is a lawyer who believes in the law, but he is also a vigilante who runs around at night. He is also blind, but he can "see" better than most of us. But he is not a bad guy. He is a sad hero.
Is the Daredevil Series Coming Back?
The news came out earlier this year, but tonight at Comic-Con, Marvel confirmed that the series is real. It will be called Daredevil: Born Again, and Charlie Cox and Vincent D'Onofrio, who played Daredevil and the Kingpin in the first movie, will play those roles again. It's likely that the show will come to Disney Plus in the spring of 2024.
Who is the Villain of Daredevil Season 4?
The last one is Mr. Fear. Mister Fear comes from a long line of bad guys, and he was one of the first ones in Daredevil.
Why Isn't There a Daredevil season 4?
The hit show also led to The Defenders, Jessica Jones, Luke Cage, Iron Fist, and The Punisher, which all take place in the same TV universe. Even though the feedback was very good and the showrunner suggested Daredevil season 4. The show was canceled after its Daredevil season 3.
Is Daredevil Series Over?
On November 29, 2018, Netflix stopped making Daredevil. After Disney got back the license for them on March 1, 2022, Netflix took down all of the Marvel shows.
Why did They End Daredevil?
Vincent D'Onofrio's most recent comments pretty much confirm that Disney+ was the main reason why Netflix's Marvel shows, not just Daredevil, were canceled. This makes sense in a way since both Marvel Studios and Disney want to put all of their content in one place.
Will Marvel Make More Daredevil?
Variety says that a new Matt Murdock adventure for Disney+ is being made to bring back Daredevil. A Marvel Cinematic Universe character that fans have been asking to see since Netflix's Daredevil show ended after three seasons in 2018.
Is Elektra Alive in Daredevil Season 4?
As neither Daredevil nor The Defenders gave a clear answer about what would happen to her, At the end of The Defenders. She and Matt are stuck under the building when it falls down. Matt makes it, and he looks for Elektra, but he doesn't find her. So, no one knows if she will live or die.
Who is the Love of Daredevil?
Karen Page was one of the people Daredevil loved the most. They met and then broke up many times. But it seemed like they were always going to end up back together. During the Born Again storyline. When Matt decided to forgive Karen even though she had totally betrayed him, they grew close.
Who is Returning to Daredevil?
Vincent D'Onofrio says that Hawkeye and Daredevil are both working for the same Kingpin. The head of Marvel says that Charlie Cox will be back as Daredevil. After Ms. Marvel and Thor: Love and Thunder, what's next for the MCU?
Is Daredevil Bad?
In the Marvel comics, Daredevil is known to have a rough life. In his Netflix show, he's also had some tough setbacks. Fans of Marvel comics know that Daredevil, along with characters like Spider-Man, has one of the hardest lives of any superhero.
You can also read
If you are interested, you can also read Entertainment, Numerology, Tech, and Health-related articles here: Tinyzone, Elon Musk Mother sleeps in Garage, Lady Gaga All movies, Virgo, Does TikTok Spy on You, Thank You in Spanish, Openload, Invention of Antibiotics, Subnautica, Knives Out 2, Best Basketball Anime, 13 Regions for Astronauts to Land on the Moon, Red Bottom Shoes, StoriesDown, Meaningful Learning, E-learning 2022, She-Hulk release date, Overlord Season 5, Samsung Galaxy Z Fold 4 Review, Feogi, Laal Singh Chaddha Review, Baki Season 5, Bflix, Leonardo DiCaprio Sneakers, 
Hurawatch, Salman Rushdie, Accessibility Apps for Android, Best Jobs in the Metaverse, QueenslandMax, Shower Standing Handle, August 11 Zodiac, How to pass a drug test, How to Roll a Joint, iFun, Emerald Chat, How to Play Mancala, August 8 Zodiac, OnePlus 10T Review, Jilo Virals, August 4 Zodiac, Findsnap, Tomb Raider Anime, Netflix August 2022 Schedule, Animixplay, Upcoming Marvel Movies 2022, July 31 Zodiac, Best Lily Collins Movies, Notepadqq, Flaxseeds with Milk Benefits, Imginn, Snaptik, Picuki, Alexis Clark Net Worth, Black Panther 2, Marvel Echo Release Date, Frozen Fruit Recipes, Black Tourmaline, Webtoon XYZ, 
Fastest VPN for Android, IFVOD, XXXX Dry Review, Highest Grossing Indian Movies of all Time, Highest Grossing Movies of All Time, Rush Limbaugh net worth. Gotham Season 7, Parag Agrawal Net Worth, Tara Reid Net Worth, Blonde Trailer, Fastest VPN for PC, Highest Paid CEO in India 2022, Highest paid athletes 2022, My5 TV Activate, Kissmanga, Highest Paid CEO 2022, Grey's Anatomy Season 19, Alexa.com Alternatives, The Resident Season 6, Kraven The Hunter, One Punch Man season 3, The Resident Season 5, Yellowstone season 5, Ozark season 4 part 2, How to Remove Bookmarks on Mac, Outer Banks Season 4, How to watch NFL games for free, DesireMovies
Apart from the above articles, you can read more
6streams, 4Anime, Moviesflix, 123MKV, MasterAnime, Buffstreams, GoMovies, VIPLeague, How to Play Music in Discord, Vampires Diaries Season 9, Homeland Season 9, Brent Rivera Net Worth, PDFDrive, SmallPDF, Knightfall Season 3, Crackstream, Kung Fu Panda 4, 1616 Angel Number, 333 Angel Number, 666 Angel Number, 777 Angel Number, 444 angel number, 
Bruno Mars net worth, KissAnime, Jim Carrey net worth, Bollyshare, Afdah, Prabhas Wife Name, Project Free TV, Kissasian, Kickassanime, Moviezwap, Jio Rockers, Dramacool, M4uHD, Hip Dips, M4ufree, Fiverr English Test Answers, Fiverr SEO Skill Test, NBAstreamsXYZ, Highest Paid CEO, The 100 season 8, and F95Zone. 
Thanks for reading. Stay tuned!
Subscribe to Our Latest Newsletter
To Read Our Exclusive Content, Sign up Now.
$5/Monthly, $50/Yearly