Ozark Season 4 Part 2 Release Date, Trailer, Plot, Cast, Poster and More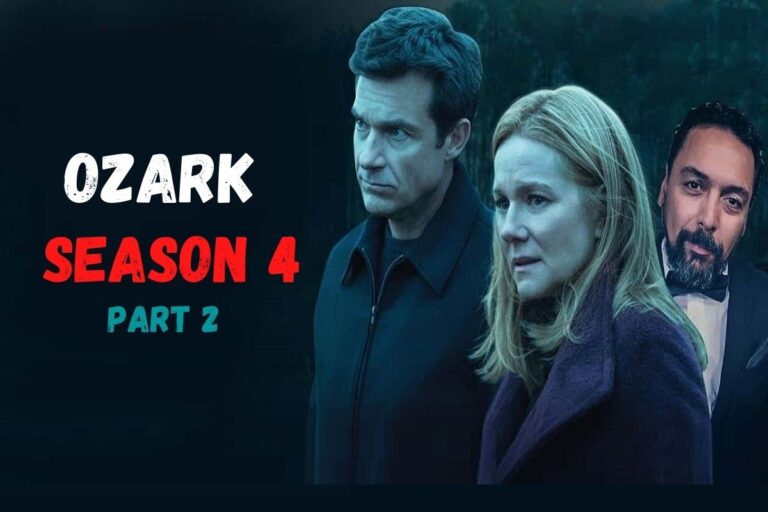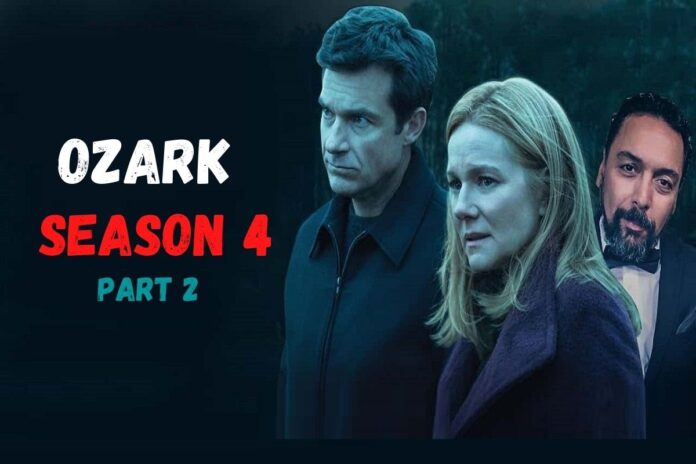 Ozark season 4 part 2, the Netflix crime drama's series conclusion, is arriving sooner than expected. The second half of the super-sized final season will be released by Netflix in a few weeks, and fans can get a sneak preview via the full-length teaser.
The first tranche of episodes added to the show's death toll, as numerous significant characters were killed off. And the action in Ozark season 4 part 2 should be even more savage and bloody.
Ozark season 3 ended on an explosive note, and fans of the show have been waiting for the next installment with bated breath. Season 4 of Ozark premieres this Friday, but as you may know, it will be split into two parts. So, without further ado, here's everything you need to know about the last season.
Here's all we know about Ozark season 4 part 2 so far.
About Ozark Season 4 Part 2?
Let's revisit the moderately frightening finale (briefly, we swear). After the FBI backs down on its agreement with Omar Navarro, Agent Miller goes rogue and captures him. Wendy and Marty Byrde persuade an understandably irritated Omar to accept the same agreement he did with the FBI, which would result in his extradition back to Mexico. Following this, we watch Javi drive straight to the Langmore-Snell home and murder Wyatt and Darlene. Ruth arrives at their house, witnesses the devastation, and confronts the Byrdes.
Jonah, our favorite rebellious child, tells Ruth that Javi most certainly murdered her cousin, which sends her storming away—presumably on her way to locate Javi. This is proven by the Ozark Season 4 Part 2 trailer. Ruth fatally shoots Javi. Within the trailer. It's in the trailer! Aside from the significant fatality in the teaser, it appears like this season will focus mostly on Ruth. We'll watch Ruth try to cope with her cousin's death, care for baby Zeke, and, you know, maybe dodge the cartel's wrath after killing Javi?! Every time, we put our money on Ruth.
Now that we know Javi (most likely) dies and Omar is imprisoned by the cartel, our best bet is that Camila finds out about Javi's death and swiftly punishes Omar. Will Camila be crowned king or queen at the end of it all? Your guess is just as valid as ours.
Ozark season 4 part 2 poster
The key art for the final seven episodes of Ozark has been revealed by Netflix, and the poster hints at the tone of what's to come in the next seven episodes. Marty and Wendy sat at their table, one of them looking remorseful and the other ready for anything. The Byrde combo can be seen in the Ozark Season 4 Part 2 poster below!
Ozark season 4 part 2 release date
With a tweet and a new 50-second teaser, Netflix officially revealed the release date for Ozark season 4 part 2 on February 23. On Friday, April 29, the final seven episodes of the series will be available on Netflix.
After the first half of the final season was released, fans questioned how long they would have to wait for the series finale. Part 2 was supposed to appear in the fall of 2022. Fortunately, Netflix did not make us wait that long for the big reveal.
Ozark season 4 part 2 trailers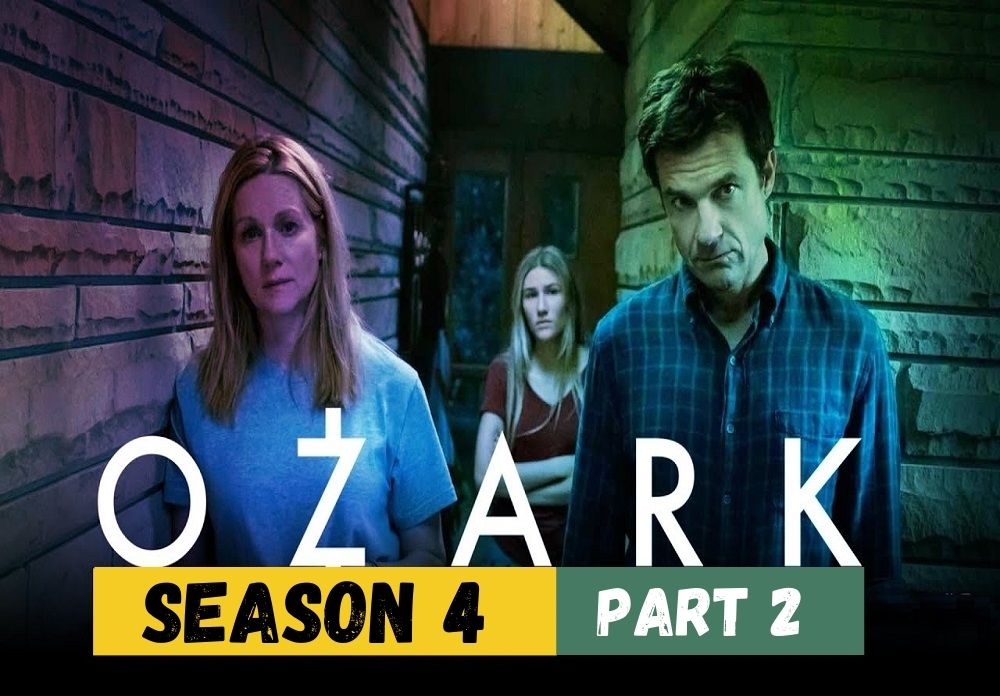 The Ozark season 4 part 2 full-length trailer begins with Marty lamenting to Wendy about having "blood on my hands" and questioning if it worries her. She merely sighs and sips from a bottle. "You're yearning to be the hero." 
If the last three and a half seasons have taught us anything, it's that Marty is not a kind guy.
Ruth Langmore (Julia Garner), a "cursed Langmore long inured to violence and death," is the topic of the first Ozark season 4 part 2 teaser trailer. Except, perhaps, not quickly enough in this case.
Ozark season 4 part 2 plot
The second half of Ozark Season 4 Part 2 will pick up following the shocking events of the first half. Following Omar Navarro's imprisonment, his nephew Javi has taken over the cartel. Darlene Snell and Wyatt Langmore are murdered in one of his first acts in order to take out their heroin operation. Ruth, angry, threatens the Byrdes with a shotgun in order to find out who killed them. When Jonah informs her that it was Javi, she pledges vengeance on her business partner and cousin.
The second half of Ozark's last season is expected to answer a number of unanswered questions:
How far will Ruth go in her quest for vengeance — and will she be able to survive a showdown with the cartel?
Will she or someone else take Darlene's place as Ozark's criminal boss?
What is the true agenda of the enigmatic private investigator Mel State?
Will Jonah seek vengeance for his Uncle Ben's death? How much longer will he defy his parents?
Charlotte delves how far into the family company.
Can the Byrde Foundation take off — or will Wendy's numerous misdeeds consign it to failure?
Finally, who is involved in the disastrous vehicle incident shown in the first episode of season 4? Will one of the Byrdes perish?
Ozark season 4 part 2 cast
The main cast of Ozark season 4, via What's on Netflix, is listed below:
Laura Linney as Wendy Byrde

Sofia Hublitz as Charlotte Byrde

Skylar Gaertner as Jonah Byrde

Julia Garner as Ruth Langmore

Lisa Emery as Darlene Snell

Charlie Tahan as Wyatt Langmore

Carson Holmes as Three Langmore

Jessica Frances Dukes as Special Agent Maya Miller

Felix Solis as Omar Navarro
We'll also get to see appearances from these cast members in Ozark Season 4 Part 2, as well.
Damian Young

Alfonso Herrera

Adam Rothenberg

John Bedford Lloyd

Joseph Sikora

Bruno Bichir

CC Castillo

Katrina Lenk

Bruce Davison

Ali Stroker

Veronica Falcón
Except for any characters who die or go missing, we expect the majority of the cast listed above to return for Ozark season 4 part 2. There will be no spoilers here! This cast list will be updated when the second season begins on Jan. 21.
Netflix has not yet issued a summary for Ozark season 4 part 2. Despite this, Byrdes' final chapter is expected to be more intense than ever before. As soon as the first film is released on Friday, we'll have a better idea of what will happen in the sequel.
An episode count for Ozark season 4 part 2?
For those who don't know, the final season will have seven additional episodes, bringing the total to a spectacular 14 total.
The following is a list of the writers for each of the upcoming episodes:
Chris Mundy write Episode 8 

Laura Deeley write Episode 9  

John Shiban write Episode 10 

Ning Zhou write Episode 11

Paul Kolby & Martin Zimmerman write Episode 12

Miki Johnson write Episode 13

Chris Mundy writes (season finale) Episode 14 
Laura Linney will make her directorial debut in this final season. The actress will be directing the 11th episode. Amanda Marsalis will be directing four episodes of the final season.
What to expect from Ozark season 4 part 2?
The next seven episodes of Ozark season 4 will be among the most intense ever.
Ruth on a Rampage
Ruth has snapped and is out for vengeance after discovering the bodies of Darlene and her cousin Wyatt. He initially suspected Frank Jr. was responsible for the murders, but after confronting him at the Byrde's home, she discovered that it was Javi who was to blame.
Armed with a gun, threatened Marty and Wendy that the only way they could stop her from killing Javi was to kill her instead. If Ruth is successful in finding and killing Javi, the pact between the Navarro Cartel and the FBI is jeopardized, which might have unintended implications for all parties involved.
Will Marty and Wendy, on the other hand, alert Javi and the FBI? Or will they seize this moment to break free from the Navarro cartel for good?
Mel and Maya take down the Byrdes?
All season, ex-cop Mel has been working for Helen's separated husband, attempting to find out where she is. Meanwhile, FBI agent Maya has been controlled by Marty and the Navarro cartel.
Maya was enraged by the FBI's choice to keep the Navarro cartel working for them for the next ten years, so she rebelled and made sure her arrest of Omar Navarro drew public attention. This does, however, mean that Maya now has a bullseye on her back.
Mel, who was impressed by her work, was able to contact Maya, and if the two worked together, we could see the inevitable demise of the Byrdes.
Will the Byrdes reunite?
Wendy and Jonah have been at odds all season, and tensions have only risen when Wendy attempted to have Jonah jailed by disrupting his money laundering work for Ruth. In yet another act of defiance, Jonah offered Ruth Javi's name.
The tension between Wendy and Jonah has also produced conflict between Marty and Wendy, the former of whom is upset that she attempted to have their own son imprisoned only to prove a point. There has also been some tension between Jonah and Charlotte, the latter of whom is now firmly on the side of her parents and eager to join the family business.
Wendy's political ambition collapse or not
Wendy, who is worn in the Ozark season 4 part 2, has likewise been on an amazing power trip, which has caused her to become one of Ozark's most rigid characters. Even though she did not pull the trigger, Wendy is responsible for the deaths of a few individuals, including her own brother, as well as damaging the lives of many others, including Ruth.
Wendy is also juggling a lot of moving parts, and Ruth's desire for vengeance against Javi could jeopardize her contract with Claire Shaw, who is also giving $150 million to Wendy's foundation. As Omar is apprehended and Javi is murdered by Ruth, there is no guarantee that the Navarro cartel will be able to continue transporting the merchandise that provided Shaw Medical Solutions with all of the medications required for the research.
Wendy appears to be unable to achieve any of the political objectives that will harm her net reputation, as well as any political ambitions that she currently has, without the $150 million "war chest."
Who will come out on top in this Do or Die game? It also has seven additional incidents and can observe a large number of deaths in a very short period of time. We were also surprised if the Byrdes made it out of the Ozarks unscathed, thanks to the automobile crash at the start of the season, and we could see early mortality in Part 2 which is most likely Charlotte or Jonah.
Everyone on the remaining cast is on the death list, and no one will be spared.
Who will survive till the last?
With only seven more episodes to go, we've witnessed a lot of deaths in a short amount of time. If Byrdes survives the Ozarks unhurt, we should credit the vehicle catastrophe at the start of the season; the second half could disclose such early mortality with Charlotte or Jonah.
We'd like to let you know that the remainder of the cast is still on the dead list.
Frequently Asked Questions About Ozark Season 4 Part 2
Is there an Ozark season 4 Part 2?
Part two of Ozark season four will be available on Netflix on Friday, April 29.
Where to Watch Ozark Season 4 Part 2?
Ozark Season 4 Part 2 releases on Netflix on Friday, April 29.
Ozark's first three and a half seasons are now available on Netflix. 
When is Ozark coming back for Season Four, Part Two?
Ozark will end its run on April 29, 22nd, according to an appropriately melancholy teaser from Netflix. Friends, mark your calendars. Then place your bets on who will live and who will die.
How can I watch Ozark season 4 Part 2?
Where can I watch Ozark season 4 episode 2? Ozark is a Netflix Original, and it is only available on the streaming service. Season 4 Part 2 will only be available on Netflix.
Will there be a season 5 of Ozark?
It explains why Ozark Season 5 will not release this year. No television series can have an infinite number of seasons. Regardless of how good a series is, it is the plan always to last numerous seasons and episodes, regardless of how popular it is.
Where can I see the trailer?
You can watch the trailer right here, and follow Jason Bateman and Laura Linney. As they are luring deeper into the murky depths of the criminal underworld.
Why is Ozark so blue?
Many fans have commented on how dark and blue the visuals in the program appear, and it turns out that this was a deliberate choice taken by the team behind it. According to slashfilm.com, cinematographer Ben Kutchins says: "I think both Jason Bateman and I wanted to produce something distinctive and Ozark-specific that would create a distinct style.
In addition, We definitely [tried to make bold choices] from the start, and I think it shows in the way we tell tales, color correct the episodes, move the camera, and relate to the characters."
Apart from this, if you are interested; you can also read Entertainment, Numerology, Tech, and Health-related articles here: PUBG Redeem Code, Is Windows 11 Free, KProxy, How to play Xbox Games on PC, Ozark Season 5, How to cancel YouTube TV, Churchill Car insurance, The Rookie Season 5, Downloadhub, Ssr Movies, 7starhd, Movieswood, How to Remove Bookmarks on Mac, Outer Banks Season 4, How to block a website on Chrome, How to watch NFL games for free, DesireMovies, How to watch NFL games without cable, How to unlock iPhone, How to cancel ESPN+, How to turn on Bluetooth on Windows 10, Outer Banks Season 3, 
6streams, 4Anime, Moviesflix, 123MKV, MasterAnime, Buffstreams, GoMovies, VIPLeague, How to Play Music in Discord, Vampires Diaries Season 9, Homeland Season 9, Brent Rivera Net Worth, PDFDrive, SmallPDF, Squid Game Season 2, Knightfall Season 3, Crackstream, Kung Fu Panda 4, 1616 Angel Number, 333 Angel Number, 666 Angel Number, 777 Angel Number, 444 angel number, Bruno Mars net worth, KissAnime, Jim Carrey net worth, Bollyshare, Afdah, Prabhas Wife Name, Project Free TV, Kissasian, Mangago, Kickassanime, Moviezwap, Jio Rockers, Dramacool, M4uHD, Hip Dips, M4ufree, Fiverr English Test Answers, NBAstreamsXYZ, Highest Paid CEO, The 100 season 8, and F95Zone. 
Thanks for your time. Keep reading!