Top 35 Highest Grossing Indian Movies [With Details Info]
Top 35 highest grossing Indian movies of all time, are based on how much money they made at the box office in India and abroad. This list only includes the Hindi, Telugu, and Tamil movies that made the most money around the world.
In the last few years, there has been a big change in the kinds of movies that come out of India. People can get content from anywhere in the world because there are so many digital platforms. This meant that we needed to improve the quality of our content. The biggest benefit of this was that it gave producers, directors, and actors more freedom to take risks in their work and try to make movies that aren't like the masala movies we've been watching for years.
Shahid Kapoor played a man with anger problems who was also an alcoholic in the recent hit movie Kabir Singh. His character was rude to women and thought he deserved everything in life. Actors used to avoid this kind of role because they were afraid it would hurt their reputation with the public. Shahid, however, took the risk, and the movie's box office numbers say it all. Today, we decided to make a list of the 35 highest grossing Indian movies that have made the most money.
11 Highest Grossing Indian Movies
1. Dangal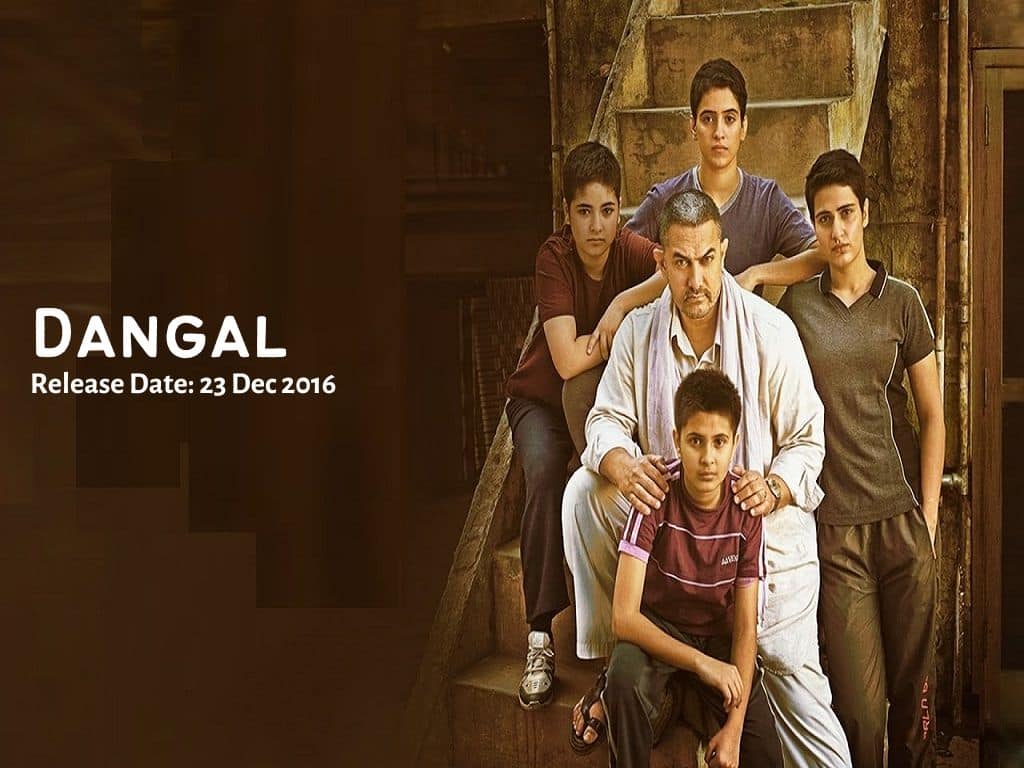 Release Date: 23 Dec 2016
Star Cast: Aamir Khan, Sakshi Tanwar, Fatima Sana Shaikha, Sanya Malhotra, Zaira Wasim
Budget: Rs 75 Cr
WW BOC (Gross): Rs 2024 Cr
This sports biopic starred Mr. Perfectionist and cost Rs 75 Cr to make. It made over Rs 2000 Cr at the box office around the world, which is a huge amount. Not only did Aamir's movie do well in India, but it also did well in other countries.
The movie made Rs 538.03 Cr (Gross) in India and Rs 1430 Cr (Gross) overseas, with most of the money coming from China. Dangal was a huge hit in China. At the time, it was the 27th highest grossing movie in China, making over Rs 1100 Cr at the box office.
2. Baahubali 2: The Conclusion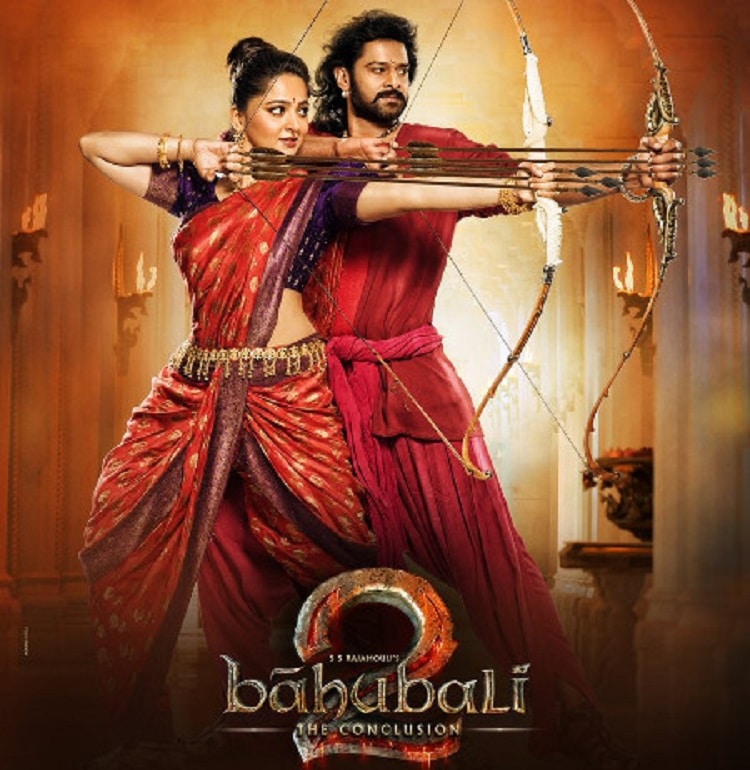 Release Date: 28 April 2017
Star Cast: Prabhas, Rana Daggubati, Anushka Shetty, Tamannaah
Budget: Rs 250 Cr
WW BOC (Gross): Rs 1810 Cr
When part 1 of Bahubali came out in 2015, movie experts knew that the ending would do even better at the box office. People went to the theater to see the movie because they wanted to know, "Why did Kattappa kill Bahubali?" Soon, it was India's second highest grossing movie in the world. Baahubali 2 was the first Indian movie to make more than Rs 1000 Cr just in India. Over Rs 1400 Cr WW was made from the movie. The movie has made a total of Rs 1810 Cr over its lifetime. Thus, this movie became one of the highest grossing Indian movies. 
3. KGF2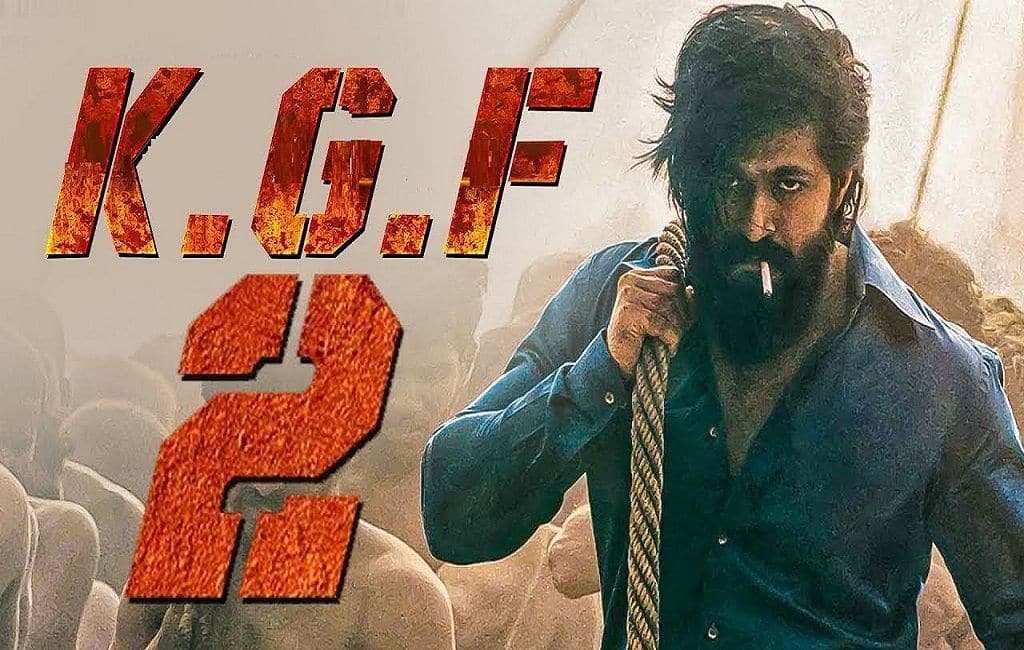 Release Date: 14 April 2022
Star Cast: Yash, Sanjay Dutt, Raveena Tandon, Srinidhi Shetty, and Prakash Raj
Budget: Rs 100 Cr
WW BOC (Gross): Rs 1217.69 Cr**(37 days)
The latest movie from Sandalwood, KGF2, is causing havoc at the box office right now. Even after 3 weeks, the movie isn't ready to end its run in theaters. It is also the fourth Indian film to join a very exclusive club when it crosses the Rs 1000 Cr mark.
The movie starring Yash has become a cult hit in India, and it has now made more money than Rajamouli's RRR, making it the third highest-grossing Indian movie of all time.
4. RRR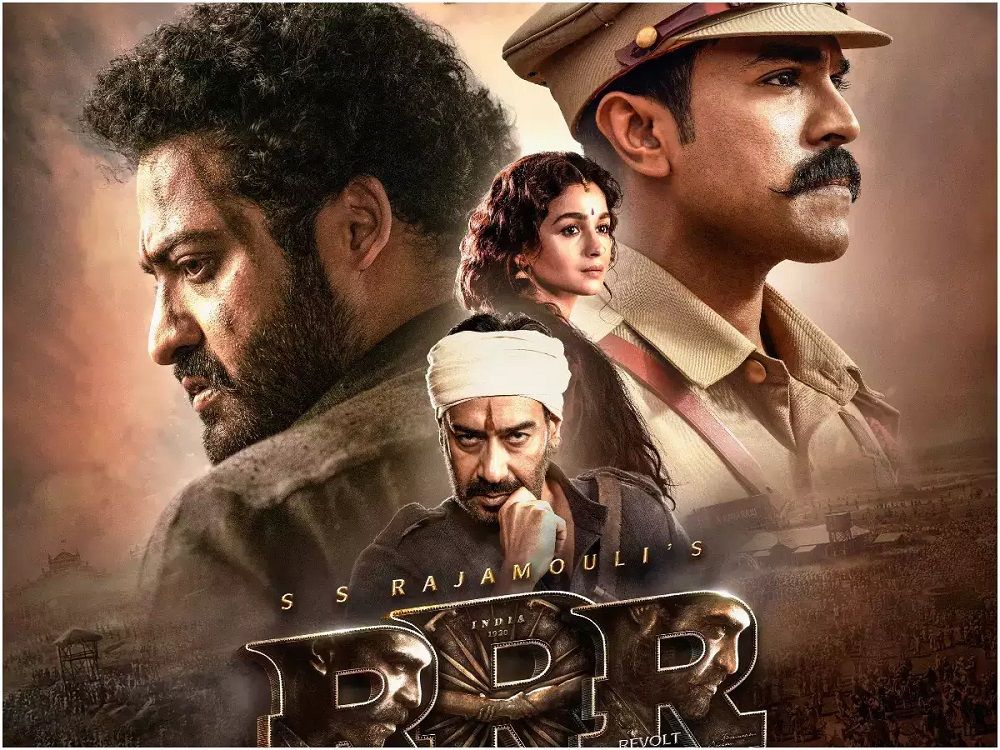 Release Date: 25 March 2022
Star Cast: N.T.R Jr., Ram Charan, Ajay Devgn, Alia Bhatt,
Budget: Rs 550 Cr
WW BOC (Gross): Rs 1135 Cr 
South Indian movies are breaking box office records for a very good reason, and that reason is S.S. Rajamouli. In just the first week since it came out, RRR has already made more money than Bahubali did in its entire run. In just 11 days, the movie made Rs 920 Cr gross WW. Even though Secret Superstar by Aamir and Bajrangi Bhaijaan by Salman has made more money in BO. But it's only a matter of time before RRR beats them and becomes the best. There's no doubt that this movie will make even more money and soon beat Rajamouli's other great film, Bahubali 2, which is currently in second place.
5. Bajrangi Bhaijaan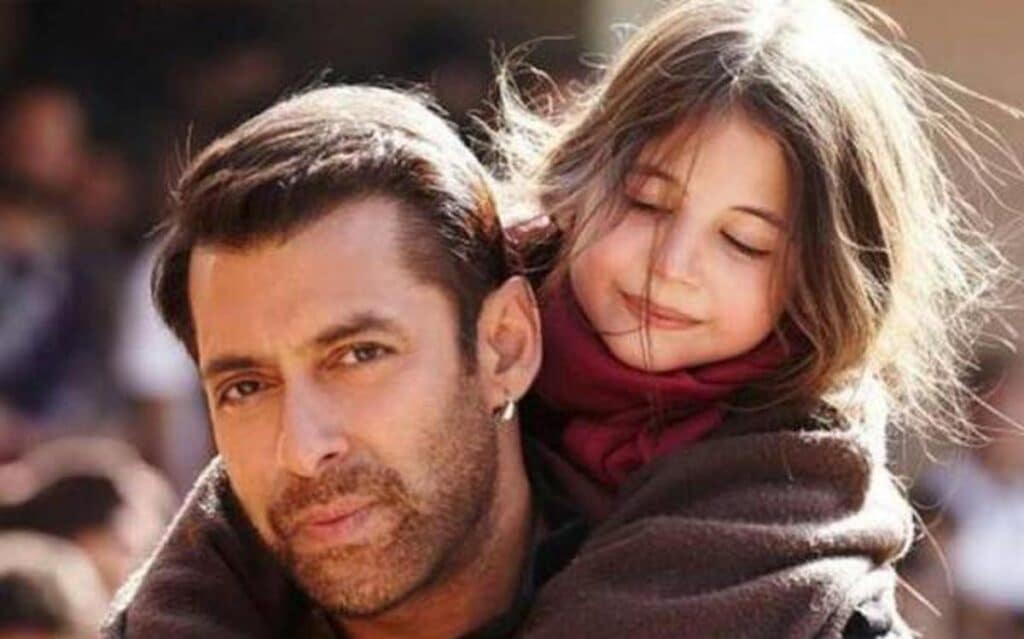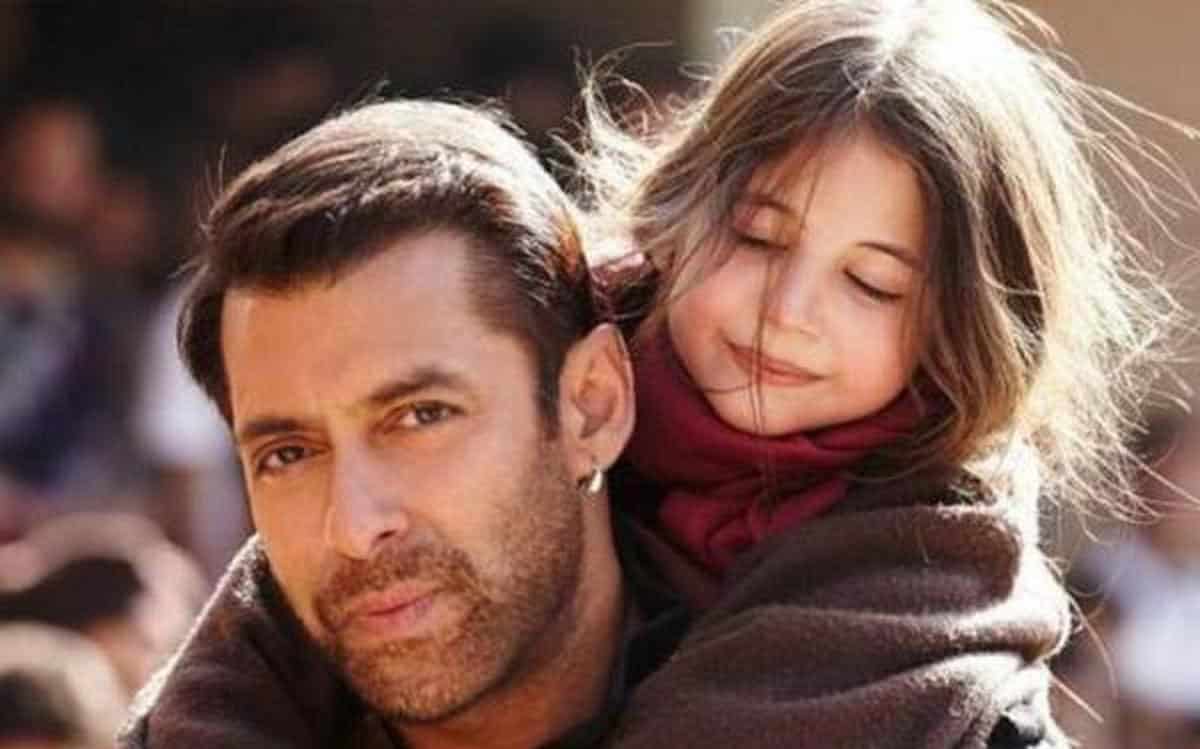 Release Date: 17 July 2015
Star Cast: Salman Khan, Kareena Kapoor Khan, Nawazuddin Siddiqui
Budget: Rs 90 Cr
WW BOC (Gross): Rs 969 Cr
Salman Khan's Starrer Comedy Drama is the third among the highest grossing Indian movies. It came out in 2015 and won the National film award for the best popular film that provides wholesome entertainment. The movie, which was directed by Kabir Khan, made more than Rs 400 Cr in India and Rs 473 Cr abroad. 
6. Secret Superstar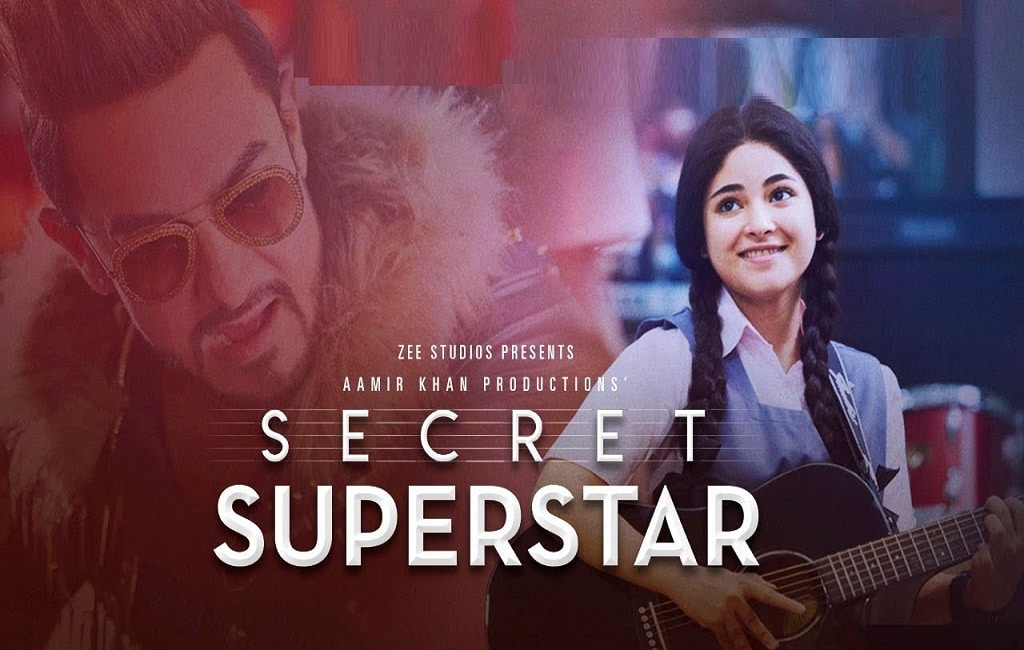 Release Date: 19 Oct 2017
Star Cast: Aamir Khan, Kiran Rao
Budget: N/A
WW BOC (Gross): Rs 966 Cr
Amir Khan is called "Mr. Perfectionist" for a good reason. We can't finish the list without mentioning at least one or two of his films. Very little money was spent to make this musical drama. But everyone was shocked when it did so well at the box office. The movie did very well at both the Indian BO and the China BO. Based on how much money the movie made at the box office, it made more than Rs 800 Cr in China and around Rs 100 Cr in India. That's why, Secret Superstar came in the list of top 35 highest grossing Indian movies.
7. PK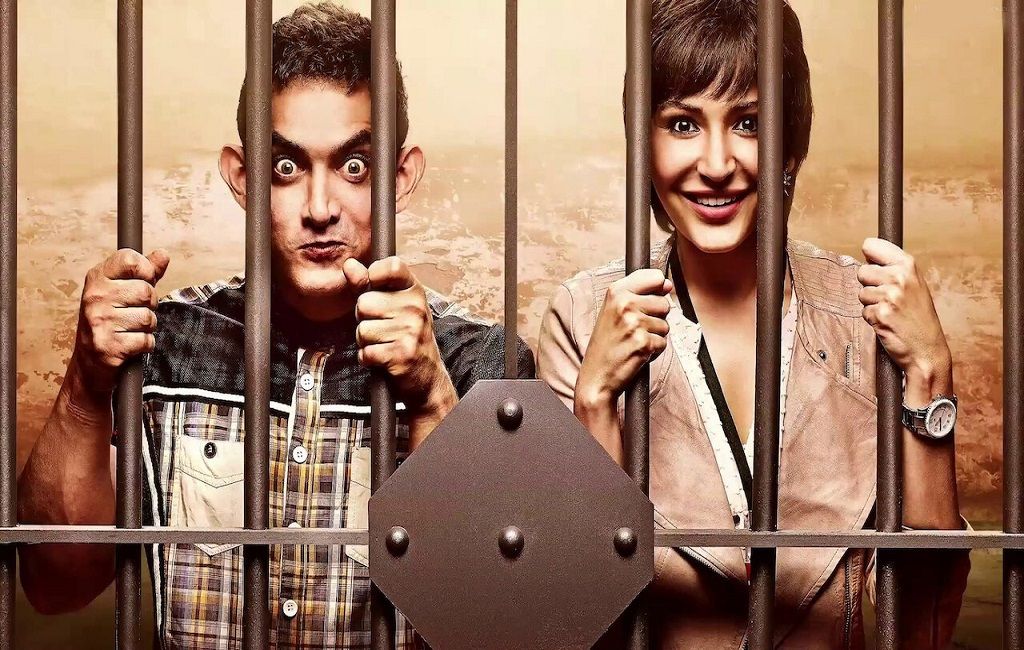 Release Date: 19 Dec 2014
Star Cast: Aamir Khan, Anushka Sharma, Sushant Singh Rajput
Budget: Rs 85 Cr
WW BOC (Gross): Rs 854 Cr
Mr. Perfectionist of Bollywood's third movie, PK, is on the list of the highest grossing Indian movies. It made around Rs 500 Cr gross in India and around Rs 300 Cr gross in other countries.
8. 2.0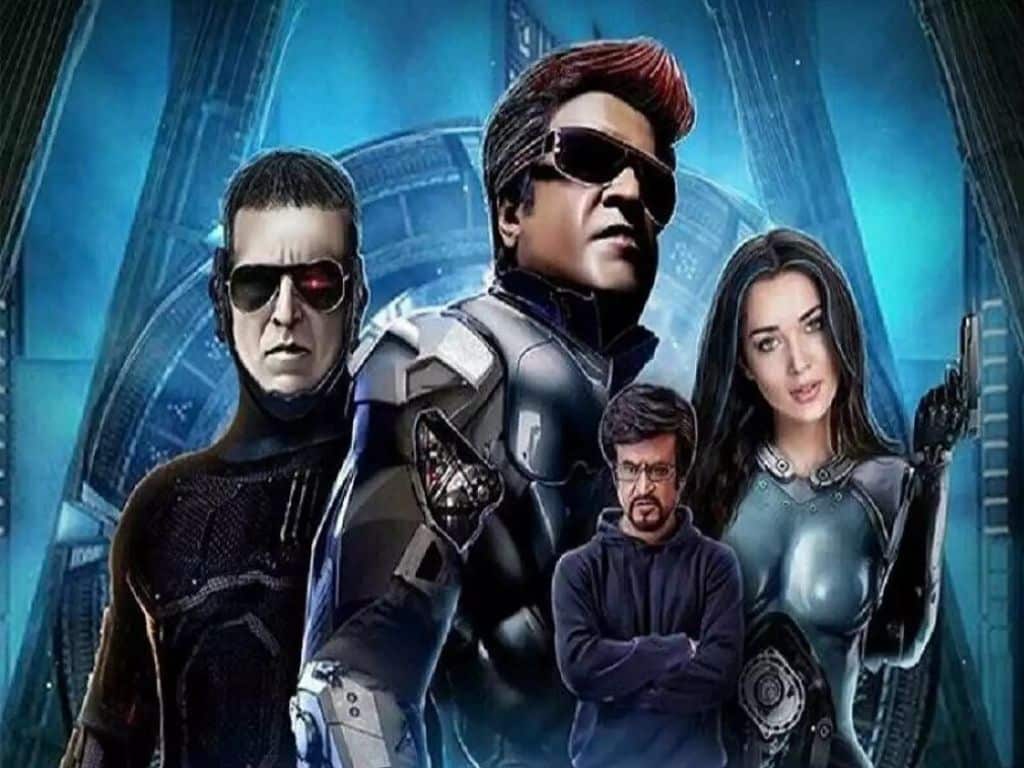 Release Date: 29 Nov 2018
Star Cast: Rajinikanth, Akshay Kumar, Amy Jackson
Budget: Rs 500-570 Cr
WW BOC (Gross): Rs 655-Rs 800 Cr
Back in 2010, we all loved Robot with Aishwarya Rai Bachchan and Rajinikanth. There was a lot of buzz about its sequel 2.0, and it didn't let anyone down. The movie is number seven on this list. It was directed by S. Shankar and A. Subaskaran and made by Lyca Productions. It made more than Rs 800 Cr gross worldwide and was the third highest grossing Indian movies, where it made Rs 580 Cr.
9. BAAHUBALI: The Beginning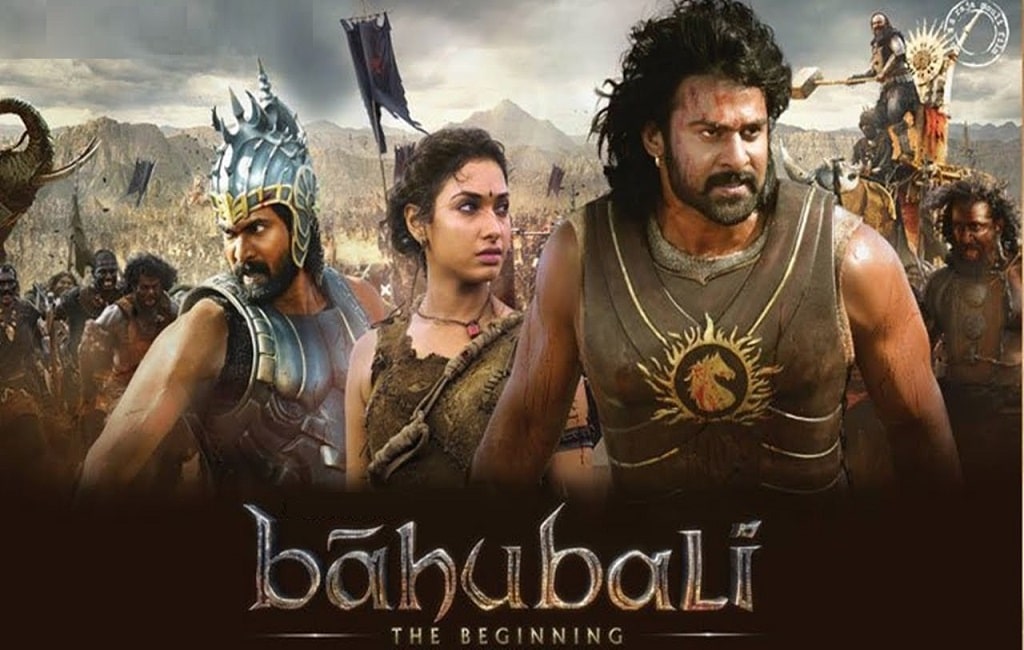 Release Date: 10 July 2015
Star Cast: Prabhas, Rana Daggubati, Tamannaah, Anushka Shetty
Budget: Rs 180 Cr
WW BOC (Gross): Rs 650 Cr
The epic action-drama is a prequel to Baahubali2, and it is Rajamouli's third film. It has made Rs 650 Cr worldwide, which puts it on the list of the highest grossing Indian movies of all time. The movie also won two National Awards, one for best feature film and won for best special effects.
10. SULTAN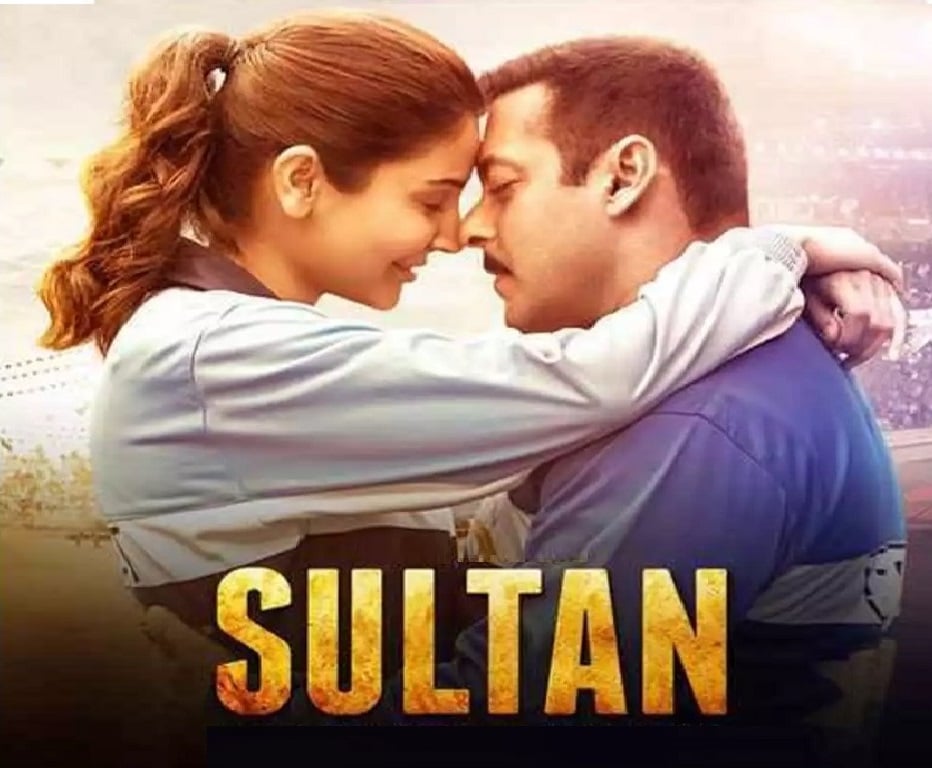 Release Date: 6 July 2016
Star Cast: Salman Khan, Anushka Sharma
Budget: Rs 145 Cr
WW BOC (Gross): Rs 623.33 Cr
Sultan is the second movie by Salman Khan to make the list of the top 10 highest grossing Indian movies. With a budget of Rs 145 Cr, this sports drama made over Rs 623.33 Cr worldwide at the box office.
11. SANJU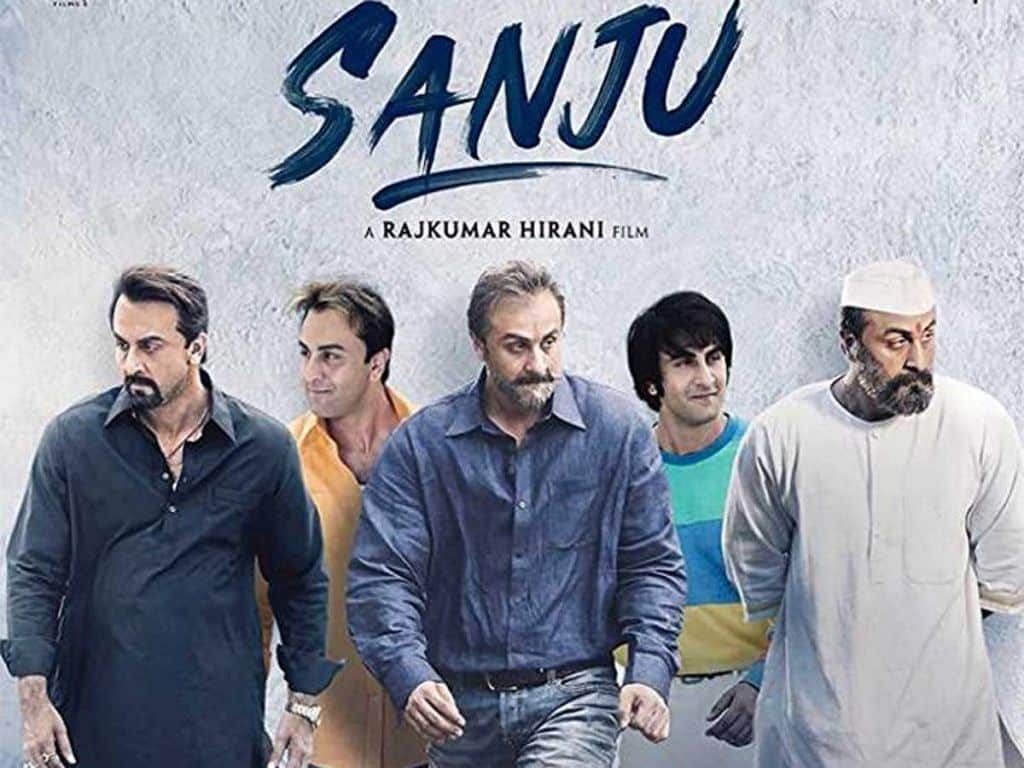 Release Date: 29 June 2018
Star Cast: Ranbir Kapoor, Paresh Rawal, Manisha Koirala, Vicky Kaushal,
Budget: Rs 96 Cr
WW BOC (Gross): Rs 586.85 Cr
The biographical comedy film directed by Rajkumar Hirani is based on the life of the real-life superstar Sanjay Dutt. Ranbir Kapoor plays the role of Sanjay Dutt in the movie. People showed how much they liked the movie by going to the theaters in large numbers. It grossed over Rs 400 crore in India and around Rs 150 crore in other countries.
South India's All-Time Highest Grossing Movies 
Baahubali2 – 1810CR
KGFChapter 2 – 1229.75CR******
RRRMovie – 1150.10CR
2.0- 709Cr
Baahubali – 605CR
SAAHO – 435CR
PUSHPA – 360CR
Bigil – 300CR~
Kabali – 294Cr
Robot – 288Cr
Sarkar – 260CR~
AlaVaikunthapurramuloo: 256.35Cr
Mersal – 245Cr
KGFChapter1- 242Cr
I(Manoharudu) – 240Cr
SyeRaa: 236.40C
Master – 236Cr
Beast – 235.05Cr
Petta – 228Cr
SarileruNeekevvaru– 223.05Cr
Rangasthalam: 216.70C
Darbar – 205Cr
Top 33 Highest Grossing Indian Movies
MOVIE NAME  –  BOX OFFICE COLLECTION (WORLDWIDE)
Dangal – 2023 Crore
Baahubali 2 ( All Languages) – 1810 Crore
KGF 2 ( All Languages) – 1231.6 Crore
RRR (All Languages) – 1135 Crore
Bajrangi Bhaaijaan – 910 Crore
Secret Superstar – 858 Crore
PK – 743 Crore
2.0 – 648 Crore
Sanju – 585 Crore
Sultan – 584 Crore
Tiger Zinda Hai – 561 Crore
Padmavaat – 540 Crore
Dhoom 3  – 529.97 Crore
War  – 451  Crore
Saaho – 432 Crore
Chennai Express – 395 Crore
3 Idiots – 392 Crore
Simmba – 386 Crore
PRDP – 376 Crore
Dilwale – 372.51 Crore
Pushpa – 365 Crore
Kick – 360.12 Crore
Bajirao Mastani – 357.43 Crore
Tanhaji – 355 Crore
Kabir Singh – 351 Crore
The Kashmir Files – 338.11 Crore
Uri – 338 Crore
Happy New Year – 336.64 Crore
Golmaal Again – 330 Crore
Ek Tha Tiger – 310 Crore
Good Newz – 304 Crore
Yeh Jawani Hain Deewani – 302 Crore
Krrish 3  – 300 Crore
AndhaDhun — 300 crore
Prem Ratan Dhan Payo — 445 crore
Frequently Asked Questions(FAQs) about Highest Grossing Indian Movies 
Which is the highest grossing Indian movies ever?
Dangal is the Indian movie that made the most money.
Who is the No 1 actor in India?
Shah Rukh Khan. He is the actor with the most fans in India. He works very hard and has a huge number of fans.
Who is the box office king in India?
In India, Salman Khan and Akshay Kumar are the biggest movie stars. Salman Khan has made the second most money at the box office of all time, and Akshay Kumar has made the most money of all time. Salman Khan has the 10 most successful movies of the year.
Who is the No 1 dancer in India?
Prabhu Deva. Prabhu Deva is without a doubt the best and most famous dancer in India. Agni Natchathiram, Prabhu's first movie, in which he danced in the background, is still one of my favorite movies.
Who is the highest paid Indian actor?
Prabhas is 'Baahubali,' Shah Rukh Khan is 'Pathaan,' and he stays in the game with a salary of 100 crores. Here is a list of the highest-paid Indian actors.
Who is the God of Indian cinema?
There is only one person who can be called the favorite of the audience, the critics, and fate, and that person is Hrithik Roshan, who is also known as the "Krish" of Indian cinema.
Was Saaho hit or flop?
As of right now, Saaho has already been called a huge success. It has already made more than 250 crores in its first weekend, and more are on the way.
What is his salary for Yash in KGF?
According to reports, Yash was paid a huge Rs 30 crores for his role in KGF 2. This makes him one of Kannada cinema's highest-paid actors.
Was KGF a real story?
The story of KGF, which took place in the Kolar Gold Fields, was made up, though. In 2001, Kolar Gold Fields closed down. 
Apart from this, if you are interested, you can also read Entertainment, Numerology, Tech, and Health-related articles here: Highest Grossing Movies of All Time, Rush Limbaugh net worth, Gotham Season 7, Parag Agrawal Net Worth, Tara Reid Net Worth, Blonde Trailer,  Fastest VPN for PC, WPC18, Highest Paid CEO in India 2022, Highest paid athletes 2022, My5 TV Activate, Kissmanga, WPC16, Highest Paid CEO 2022, Grey's Anatomy Season 19, WPC15, Alexa.com Alternatives, 
The Resident Season 6, Kraven The Hunter, One Punch Man season 3, The Resident Season 5, Yellowstone season 5, Ozark season 4 part 2, How to Remove Bookmarks on Mac, Outer Banks Season 4, How to block a website on Chrome, How to watch NFL games for free, DesireMovies, How to watch NFL games without cable, How to unlock iPhone, How to cancel ESPN+, How to turn on Bluetooth on Windows 10, Outer Banks Season 3, 
6streams, 4Anime, Moviesflix, 123MKV, MasterAnime, Buffstreams, GoMovies, VIPLeague, How to Play Music in Discord, Vampires Diaries Season 9, Homeland Season 9, Brent Rivera Net Worth, PDFDrive, SmallPDF, Knightfall Season 3, Crackstream, Kung Fu Panda 4, 1616 Angel Number, 333 Angel Number, 
666 Angel Number, 777 Angel Number, 444 angel number, Bruno Mars net worth, KissAnime, Jim Carrey net worth, Bollyshare, Afdah, Prabhas Wife Name, Project Free TV, Kissasian, Mangago, Kickassanime, Moviezwap, Jio Rockers, Dramacool, M4uHD, Hip Dips, M4ufree, Fiverr English Test Answers, NBAstreamsXYZ, Highest Paid CEO, The 100 season 8, and F95Zone. 
Thanks for your time. Keep reading!
Subscribe to Our Latest Newsletter
To Read Our Exclusive Content, Sign up Now.
$5/Monthly, $50/Yearly