Why Do You Get Your Best Ideas in The Shower?
You are in a hot shower with your eyes closed, humming, and feeling calm, at peace, and unable to think of anything. And then, out of the blue, you think, "That's it, that's the idea." After thinking about a problem all day at work, in the car, and while making dinner, the answer comes when you don't look for it and where you least expect it: under the shower.
Neuroscientists still argue and disagree about what creativity is and how it works. But their results seem to all point to the same thing: relaxing the mind and making hormones like dopamine are important for the creative impulse and coming up with ideas and solutions. And the shower is an ideal place to do it.
Relaxed Brain, Creative Brain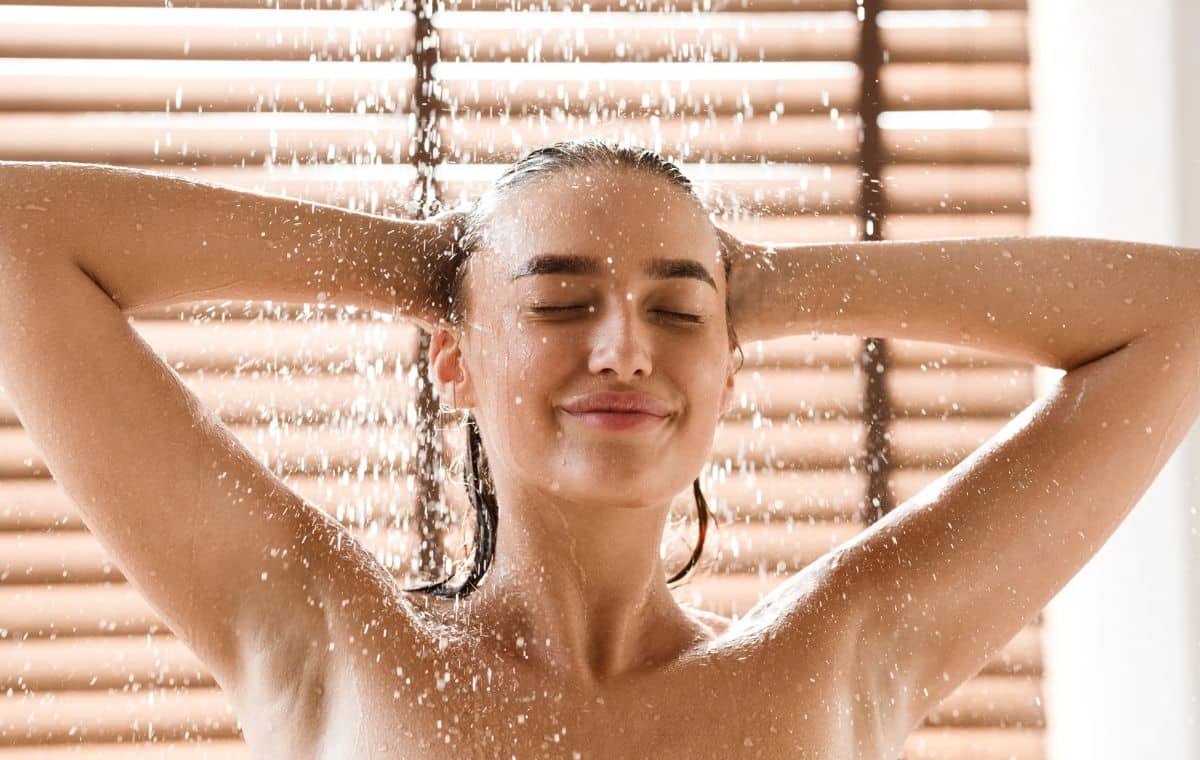 Scott Barry Kaufman, a cognitive psychologist, and the author makes it clear: "The shower is the best place to think creatively because it's quiet, private, and doesn't judge you. This lets your mind wander freely and makes you more open to the flow of consciousness and thought.
The study by the Columbia University professor and director of the Center for Human Potential was paid for by Hansgrohe, a company that "specializes in showers and faucets for the bathroom and kitchen." However, his conclusions seem to be in line with a habit that millions of people share: "72% of them have had new ideas in the shower, and 14% of the shower just to help them think creatively." We think it's clear that the "purpose" is to get rid of that 14%.
Ron Friedman, a psychologist and author of the book The Best Place to Work, held an online summit where he talked about how important it is to set aside time for "daydreaming": "You must give yourself time and space to be alone, like a daily walk. You should also try out new ways to stimulate your senses, like mindfulness, which helps you get in touch with your body, feelings, and thoughts.
The 'Shower Effect' and the Incubation of Ideas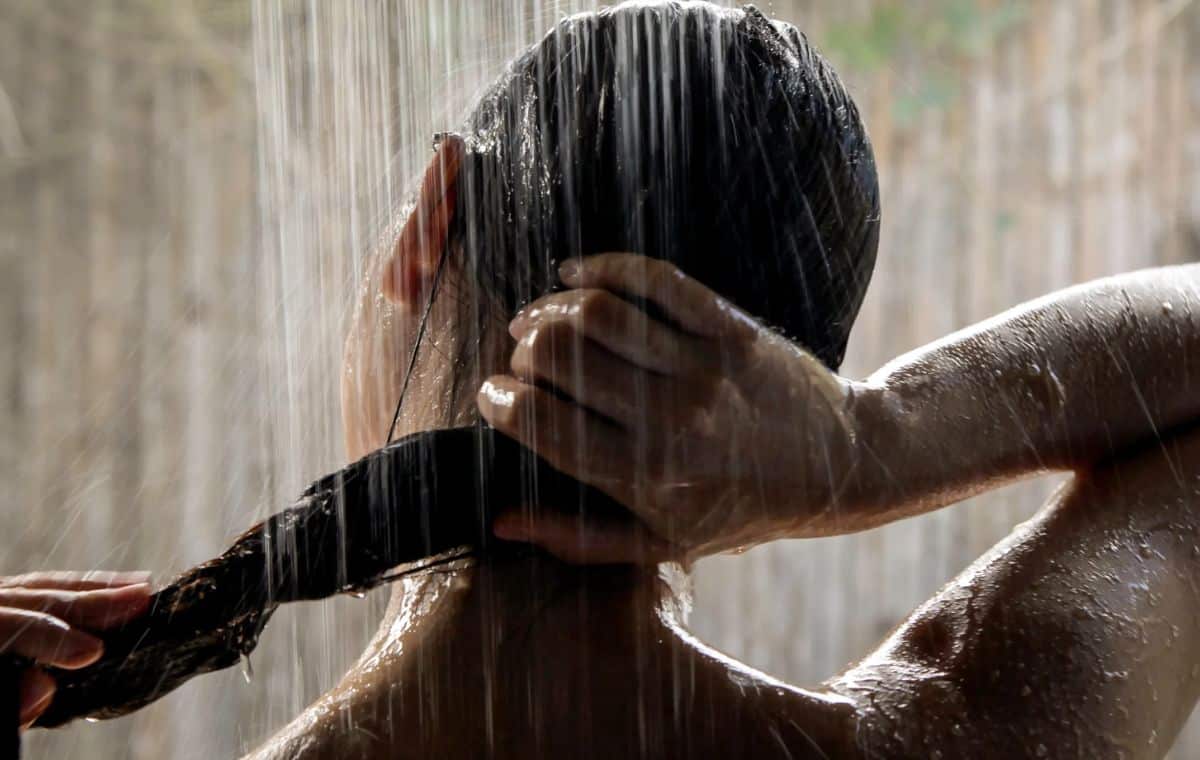 Kaufman's idea that "we're more creative in the shower than at work" has been expanded by a new study by researchers at the University of Virginia. The study was published in the journal Psychology of Aesthetics, Creativity, and the Arts in 2022.
The Wandering Mind, which has a clever name like "The Shower Effect," helps the creative process. During Moderately Engaging Activities, this analysis completes Kaufman's research by coming to the conclusion that coming up with ideas and fostering creativity requires a balance between focused linear thinking, which limits originality, and the random and unlimited associations of the flow of thought, of the most scattered and relaxed mind.
Since previous studies on creativity hadn't looked at "wandering," which is when thoughts flow freely and aimlessly, the researchers set up an experiment where people watched different videos and had to think of creative ways to solve different problems. problems.
The experiment showed that people come up with ideas while doing boring things because they "give time to focus the mind on problem-solving." However, the solutions that come from this kind of thinking are not usually very creative. On the other hand, videos that were very interesting or entertaining and required a lot of attention did not inspire creativity because they required too much cognitive attention.
It was the moderately interesting videos that partially involved the brain that sparked the most creativity. This is because the mind was partially turned off, which let creative thoughts flow, which is usually blocked by a flood of more or less annoying stimuli.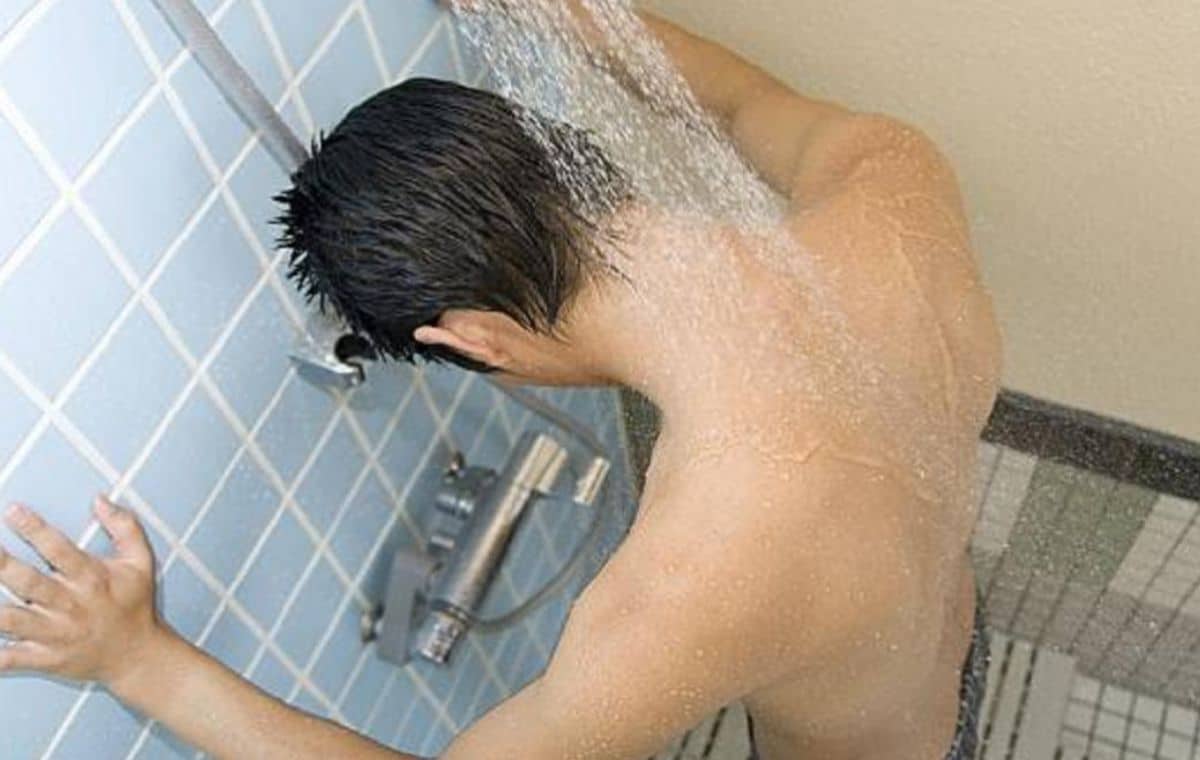 So, neither too much focus nor boredom nor apathy is good for creative thinking. In the first case, we can solve hard problems, but our creativity will suffer because we don't have time to relax. In the second case, our minds will be "off" because they won't be getting any outside information. The best thing to do is to find the middle ground between doing nothing and doing nothing at all.
And this is how the researchers say they can prove the "shower effect." They say that a calm and slightly stimulating environment is the best place for creative ideas to flow.
Dopamine and Creativity Under the Shower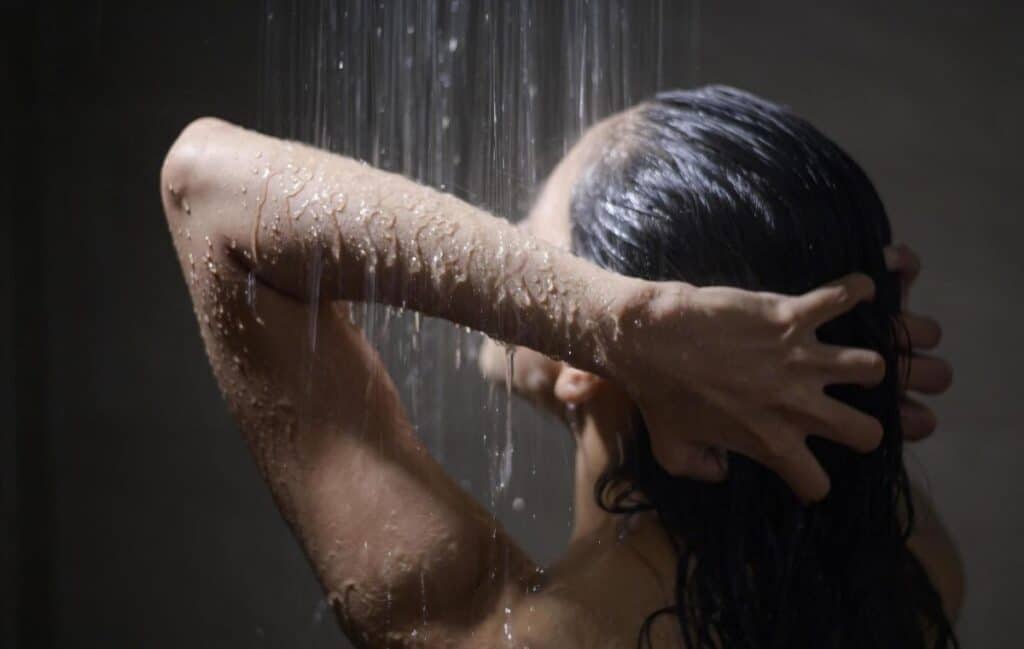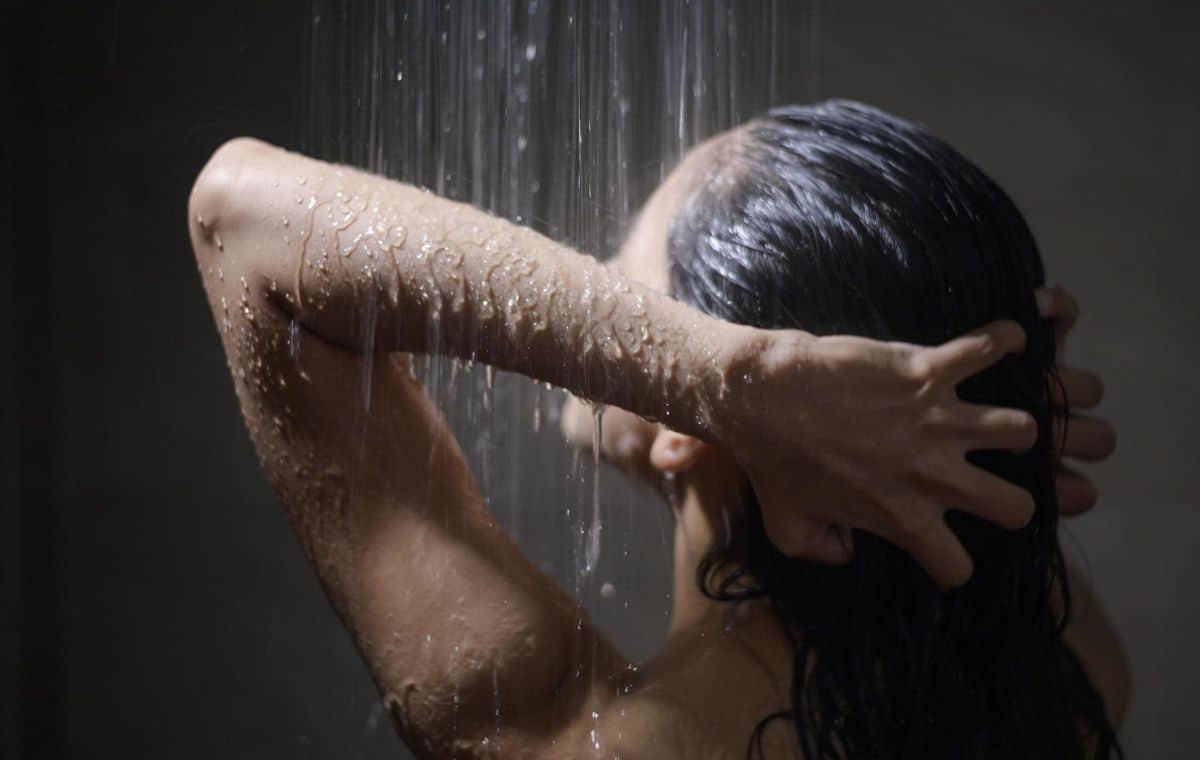 But this cocktail that makes us creative while we're in the shower is still missing an important ingredient: dopamine. The well-known neurologist Alice Flaherty says that dopamine is necessary for high levels of creativity.
In one of his first studies, Frontotemporal and dopaminergic control of the generation of ideas and the creative impulse, which was published in 2005 in the Journal of Comparative Neurology, he looked at how this neurotransmitter affects the generation of ideas.
His main idea is to add to the traditional idea that the right side of the brain is for creativity and the left side is for logic and analysis. This idea is seen as too simple, so his main idea is to suggest a more complicated model based on the interaction between the temporal lobes, the frontal lobes, and the limbic system.
Flaherty says that the activity of the dopamine pathways in the limbic system is what gives our brains the most creative boost. To make dopamine, we need to be in a certain state of mind and feel certain things. Dopamine helps us feel calm and happy when we do things like going for a walk, swimming, running, or even taking a shower.
So, sometimes we are surprised when we have our "best ideas" in places that don't seem like good places for it, like the bathroom.
The most basic logic tells us that we need to focus to come up with ideas, but the structure of our brain, the central nervous system, and the way hormones and neurotransmitters work show us otherwise. To be creative, we need to relax, not look for ideas and solutions (persistently), but rather wait for them to come to us, which puts us in a better state of mind to receive them.
And this "hungry for ideas" mental state happens when we "disconnect" some parts of our brain, especially those that help us analyze and make decisions. This lets us have a kind of unfocused attention, a natural flow of thought fueled by dopamine, and the most fertile state of mind.
And we do them all while we run, walk, or take a shower. So, if you want to solve a problem but can't find the key, don't keep looking for it over and over again. Instead, try taking a shower.
If you feel interested
You can also read Entertainment, Numerology, Tech, and Health-related articles here: Most Unbreakable Record in Football History, World Cup 2022 Golden Boot Winner Predictions, November 15 Zodiac, Bayonetta 3, Hamraaz App, The Flash Season 9, Scariest Video Games Ever, November 6 Zodiac, New Shows on Amazon Prime in November 2022, Au Reborn Codes, Best DC Series on HBO Max, Richest Rapper in the World 2022, Disney Plus November 2022 Schedule, Hannah Kepple net worth, Red Bali Kratom, Holding season 2, Halloween 2022, iOS 16.1 Features, Netflix November 2022 Schedule, Virat Kohli Net Worth, 
Reaper 2 Trello, JoinPD, Seasonal Holidays, SQM Club, The Crown Season 5, Motorola Moto Edge 30 Ultra Review, Mismatched Season 2 Netflix Release Date, Solar Eclipse 2022, Best Movies on Star Plus, Best Free VR Games in 2022, Xbox Game Pass October 2022, Riverdale Season 7, NASA to Create a 3D Printed Moon Base, Optimus human robot, Andrew Tate Net Worth, Dua Lipa net worth, Disney Plus October 2022 Schedule, Google 24th Birthday, OnePlus 10R Review, OnePlus 9RT Review, Netflix October 2022 Schedule,
You can read more
Summer Podcasts on Movistar, Best Cycling Simulator Games, MyShopify, Ben Affleck Net Worth, Filmymeet, 5Movies, September 8 Zodiac, Kengan Ashura Season 3, iPhone 14 Plus Release Date, High School DxD Season 5, How Gautam Adani Emerged World's Third Richest Man, Jeezy Net Worth, Historical Series on HBO Max, F2Movies, Best Travel Movies of All Time, Vikings Season 7, How to Watch Artemis I Launch Attempt, Best Kitchen Gadgets for Home Cooks, September 2 Zodiac, Hubble's Law and Age of Universe, New Movies on Disney Plus September 2022, Amazon Prime Release Date September 2022, Steps for Casual Look, Daredevil Season 4, Tinyzone, Elon Musk Mother sleeps in Garage, Lady Gaga All movies, Virgo.
Does TikTok Spy on You
, 
Thank You in Spanish
, 
Openload
, 
Invention of Antibiotics
,  
Subnautica
, 
Knives Out 2
, 
Best Basketball Anime
, 
13 Regions for Astronauts to Land on the Moon
, 
Red Bottom Shoes
, 
StoriesDown
, 
Meaningful Learning
, 
E-learning 2022
, 
She-Hulk release date
, 
Overlord Season 5
, 
Samsung Galaxy Z Fold 4 Review
, 
Feogi
, 
Laal Singh Chaddha Review
, 
Baki Season 5
, 
Bflix
, 
Leonardo DiCaprio Sneakers
, 
Hurawatch
, 
Salman Rushdie
,
Apart from the above articles
Accessibility Apps for Android, Best Jobs in the Metaverse, QueenslandMax, Shower Standing Handle, August 11 Zodiac, How to pass a drug test, How to Roll a Joint, iFun, Emerald Chat, How to Play Mancala, August 8 Zodiac, OnePlus 10T Review, Jilo Virals, August 4 Zodiac, Findsnap, Tomb Raider Anime, Netflix August 2022 Schedule, Animixplay, Upcoming Marvel Movies 2022, July 31 Zodiac, Best Lily Collins Movies, Notepadqq, Flaxseeds with Milk Benefits, Imginn, Snaptik, Picuki, Alexis Clark Net Worth, Black Panther 2,
Marvel Echo Release Date, Frozen Fruit Recipes, Black Tourmaline, Webtoon XYZ, Fastest VPN for Android, IFVOD, XXXX Dry Review, Highest Grossing Indian Movies of all Time, Highest Grossing Movies of All Time, Rush Limbaugh net worth. Gotham Season 7, Parag Agrawal Net Worth, Tara Reid Net Worth, Blonde Trailer, Fastest VPN for PC, Highest Paid CEO in India 2022, Highest paid athletes 2022, My5 TV Activate, Kissmanga, Highest Paid CEO 2022, Grey's Anatomy Season 19, Alexa.com Alternatives, The Resident Season 6, Kraven The Hunter, One Punch Man season 3, The Resident Season 5, Yellowstone season 5, Ozark season 4 part 2, How to Remove Bookmarks on Mac, 
Outer Banks Season 4, How to watch NFL games for free, DesireMovies, 6streams, 4Anime, Moviesflix, 123MKV, MasterAnime, Buffstreams, GoMovies, VIPLeague, How to Play Music in Discord,  Vampires Diaries Season 9, Homeland Season 9, Brent Rivera Net Worth,  PDFDrive, SmallPDF, Knightfall Season 3, Crackstream, Kung Fu Panda 4, 1616 Angel Number, 333 Angel Number, 666 Angel Number, 777 Angel Number, 444 angel number,  Bruno Mars net worth, KissAnime, Jim Carrey net worth, Bollyshare,  Afdah, Prabhas Wife Name, Project Free TV, Kissasian, Kickassanime, Moviezwap, Jio Rockers,  Dramacool,  M4uHD, Hip Dips, M4ufree, Fiverr English Test Answers, Fiverr SEO Skill Test,  NBAstreamsXYZ, Highest Paid CEO, The 100 season 8, and F95Zone. 
Thanks for reading. Stay tuned!
Subscribe to Our Latest Newsletter
To Read Our Exclusive Content, Sign up Now.
$5/Monthly, $50/Yearly