How to Watch FIFA World Cup 2022 Live Streaming?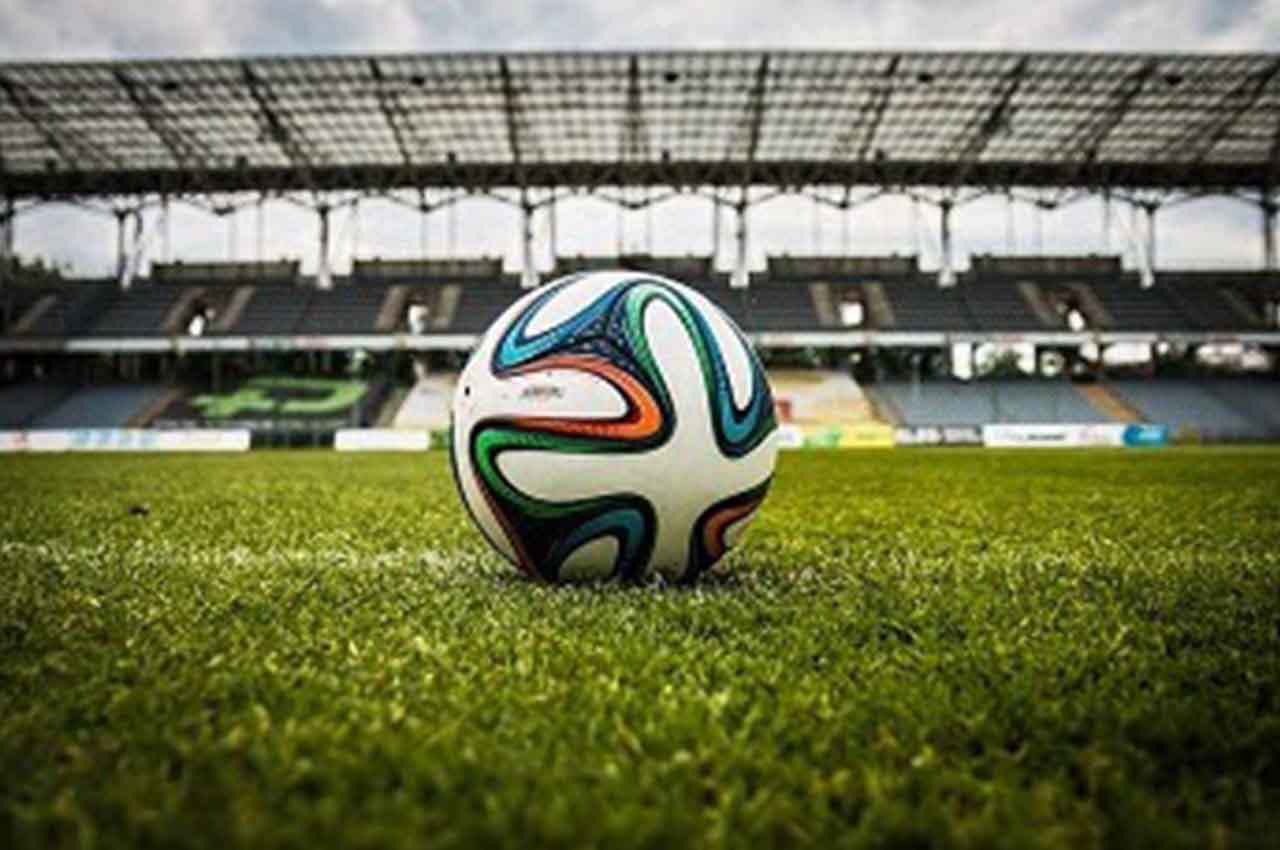 FIFA World Cup 2022, the biggest football tournament in the world, will be held in Qatar. This year's World Cup is going to happen in Qatar, a fascinating part of the globe. This will be the first World Cup held in the Arab area and in a predominantly Muslim nation.
Are you ready to watch the prestigious competition between 32 nations? The most amazing show will start on November 20 and end on December 18, 2022.
Millions of football lovers have similar fantasies about witnessing the amazing tournament as you do. And they are looking for priceless tickets. However, not everyone has access to the accommodations to enjoy the exciting competition on the ground.
The FIFA World Cup 2022 will be broadcast worldwide. So, the topic of how and when we can watch and broadcast the FIFA World Cup 2022 matches arises.
Qatar Football World Cup: When and Where to Watch Live Stream 
On November 20 at 9.30 p.m. IST, the very first match of FIFA World Cup 2022 will take place between Ecuador and the host nation Qatar.
Viacom 18 will serve as the FIFA World Cup 2022's official broadcaster. It is realistic to assume that the game will be broadcast on the majority of the Viacom 18 Network's sports channels, including Sports 18. Following is a breakdown of the broadcasting rights per country. Let's have a look at the TV channels for the 2022 FIFA World Cup: 
| | |
| --- | --- |
| Name of Country | Official Broadcaster |
| Afghanistan | ABU (Asia Pacific Broadcasting Union) |
| Australia | Fox Sports, SEN |
| Argentina | TyC Sports |
| Brazil | TV Globo |
| Bangladesh | PTE LTD via Viacom 18 |
| Belgium | VRT, RTBF |
| Canada | CTV, TSN, Bell Media |
| Caribbean | SportsMax |
| China | CCTV Migu |
| Denmark | DR, TV2 |
| Europe | EBU (European Broadcasting Union) |
| France | Yle, beIN Sports |
| Germany | ARD, ZDF, Deutesch Telecom |
| Greece | ANT1 |
| Hong Kong | PCCW |
| FIFA world cup 2022 live streaming in India Sub-Continent | Viacom 18, Sports 18 |
| Indonesia | KlikDaily |
| Italy | RAI |
| Japan | Dentsu INC |
| Kazakhstan | Kazakh TV |
| Malaysia | Astro, RTM |
| Mexico | Televisa |
| Netherlands | NOS |
| New Zealand | Sky Sports NZ, SEN Sports Radio |
| Nepal | Media Hub PVT LTD |
| Pakistan | ARY Digital Network |
| Poland | TVP |
| Portugal | RTP |
| Romania | TVR |
| Russia | Channel One |
| Senegal | RTS |
| Serbia | RTS |
| South America | Direct TV, Latin America |
| South Korea | SBS |
| Spain | Mediapro, RTVE |
| Switzerland | SSR |
| United States of America | Fox Sports, Telemundo |
| United Kingdom | BBC, ITV, talkSport |
| Venezuela | Televen |
Source: ICC Cricket Schedule
FIFA World Cup 2022 Live Stream Without Cable
Consider for a moment if you don't have a cable connection at home. So, if the FIFA World Cup 2022 included a mesmerizing moment, would you miss it? No, there is a method for football lovers to cut the cord. Let's learn how to watch the World Cup 2022 from Qatar without cables.
DirecTV
Watch the upcoming Qatar World Cup games on DirecTV in high definition. On your smartphones, tablets, and smart TVs, you may browse more than 65 channels. Get all 64 world cup football games, together with pre- and post-match highlights, in your hands.
Additionally, Apple TV, Fire TV, Chromecast, Roku, Android, and iOS browsers are all compatible with DirecTV. Never pass up the opportunity to watch the FIFA World Cup live on DirectTV for just $70.
FuboTV
200+ Sports & News Channels
Starting price for the Fubo Latino Package is $33 per month.
Watch the Premier League, Champions League, Football at the World Cup, and more
NBC, USA, FOX, ESPN, CBSSN, and more
On FuboTV, you can have a wonderful World Cup Games Live Streaming experience. It offers a special service with a seven-day free trial to football lovers. Nearly all devices, including FireStick gadgets, Chromecast, Roku, Apple TV, Android TV, iOS, and Android browsers, are compatible with the FuboTV app.
You can watch World Cup games on FuboTV whenever you want, wherever you are. On FuboTV, you can watch on-demand highlights and post-game activities from the upcoming world cup.
FuboTV's 220 additional channel subscriptions start at $64.99 per month. Never disregard the 7-day free trial, though.
Hulu+Live TV
One of the approved online streaming services for the FIFA World Cup Qatar 2022 is Hulu+Live TV. You may use it to stream live sports whenever and wherever you choose, cutting the cord. On the web platform, you will have the opportunity to surf 65 more channels.
On a variety of platforms, including iOS and Android web browsers, Apple TV, Android TV, Roku, Fire TV, Chromecast, and Fire TV, you can watch the FIFA World Cup Qatar with Hulu+Live TV.
A maximum of 30 day free trial is offered for Hulu+Live TV. Additionally, the monthly subscription fee is only $5.99. Therefore, it may be a fantastic choice for football fans who have cut the cord to watch the upcoming World Cup in Qatar.
YouTube TV
A great cable-free option for 2022's FIFA World Cup live streaming would be YouTube TV. Installing the YouTube TV app on their smartphones and tablets will allow football fans from around the world to watch World Cup matches live.
The popular platforms Fire TV, Apple TV, Android TV, Roku, Chromecast, Android, and iOS browsers are also compatible with YouTube TV Live.
With YouTube TV, you may access more than 85 television networks. Additionally, the maximum subscription fee is $64.99. You could therefore give it a try to improve your streaming experience.
Sling TV
There is excellent news for Sling TV subscribers who want to watch the greatest football game coming up. On Sling TV, you can watch as many live World Cup Qatar matches as you want. You can watch the live show online from anywhere in the world.
You can use any device, including Roku, Fire TV, Android TV, Apple TV, iOS and Android browsers, and Chromecast, to access Sling TV. You may watch live games on your laptops, tablets, and cellphones thanks to it.
Total 130 additional channels are fully accessible to consumers of Sling TV, which costs $35 to $50 after a 3-day free trial. Therefore, always watch Sling TV to keep with your favorite team.
How to Live Stream FIFA World Cup 2022 from Anywhere Via VPN
To watch the FIFA World Cup Qatar Live Stream from anywhere, you need a premium VPN subscription. For unlimited streaming, you must use the quickest and most dependable VPN services. Here are some of the well-known VPN providers for sports.
Stream With Surfshark VPN
Undoubtedly, millions of football enthusiasts lack the means to attend live World Cup events in Qatar in 2022. To watch the largest show on Earth, they will therefore rely on cable or cable-free online TV networks.
Excellent online streaming services are provided by Surfshark VPN for online TV networks like YouTube TV, FuboTV, Sling TV, Hulu+TV, and DirectTV. Most devices can be used with it without risk.
Additionally, you may stream indefinitely from anywhere using it on your laptops, tablets, and cellphones. Only a $2.49 monthly subscription fee is required.
ExpressVPN
One of the best VPN services in the globe is ExpressVPN. For unrestricted access to exclusive material online, people like ExpressVPN. The majority of online sports streaming channels, such as ESPN+, beIN Sports, Sky Go, Sling TV, Hulu+Live TV, etc., are all accessible through it.
Almost all devices, including laptops, tablets, and smartphones, support ExpressVPN. All sports networks from across the world are available with only one subscription. Therefore, always use ExpressVPN to watch the FIFA World Cup live stream.
ExpressVPN comes in three different packages and has a 30-day money-back guarantee. The most popular package has three months of service free and costs $6.67 each month. Therefore, you could give ExpressVPN a shot.
NordVPN
Utilize NordVPN for a secure and private live streaming experience. Additionally, you may enjoy a lovely FIFA World Cup 2022 streaming experience thanks to NordVPN's limitless bandwidth. It has incredible speeds and access to 5400+ VPN networks in 60 additional countries.
Devices running Mac, Linux, Windows, iOS, Android, and Router are all compatible with NordVPN.
To watch the forthcoming FIFA World Cup live stream from November 21 to December 18, 2022, select the one-month package. Your monthly fee for the plan will just be $11.99. We  believe it would be the greatest option to get if you wanted to enjoy the competition the entire time.
You may also have the option to subscribe to a VPN service for limitless online streaming. But always compare the best option before switching on a plan.
Watch FIFA World Cup Live Stream on Social Media
The limitless potential of live streaming has been introduced to social media users by FIFA's digital content team. On Facebook, Twitter, Google +, YouTube, and Instagram, live matches can now be streamed, thanks to FIFA TV's verified content producers program.
As a result, you can receive notifications on your profile about news, updates, and match summaries related to the FIFA World Cup 2022. Additionally, you can watch live games on your smartphone in your home, place of business, eatery, vehicle, etc.
To eliminate any privacy concerns, you should always watch the live streaming on the verified pages. Authorized broadcasters can follow the official social media pages in this regard.
How to Enjoy Football World Cup Live Streaming for Free
Free streaming services are available from some broadcasting providers. For the England's FIFA World Cup, BBC iPlayer can be the ideal streaming service. In addition, ITV Hub offers you a free way to watch it.
Russian football fans can watch the action on Match TV for free online in real time. Additionally, if you are an Australian, you may watch the live show for free on the prestigious SBS television network.
With the help of TFI's free live streaming, France supporters can save money. Additionally, ARD and ZDF sports media offer free live streaming online for German viewers. Additionally, you can watch the 2022 World Cup for free on an Android, iOS, or Windows device.
FIFA World Cup 2022: Kick-off Timings According to Different Time Zones
| | | | | | |
| --- | --- | --- | --- | --- | --- |
| Part of the Tournament | Qatar Local Time | United Kingdom | Australia | United States of America & Canada | Indian Standard Time |
| Group stage | 1 pm | 10 am | 9 pm | 5 am | 3:30 pm |
| Group stage | 4 pm | 1 pm | 12 am | 8 am | 6:30 pm |
| Knockouts | 6 pm | 3 pm | 2 am | 10 am | 8:30 pm |
| Group stage | 7 pm | 4 pm | 3 am | 11 am | 9:30 pm |
| Group/Playoffs/Knockouts | 10 pm | 7 pm | 6 am | 2 pm | 12:30 am |
Source: ICC Cricket Schedule
FIFA World Cup 2022 Qatar TV Schedule
(All times are EST)
Sunday, November 20 at 11am — Friday, December 2 at 2pm: Group stage matches
Sunday, December 3 at 10am — Tuesday, December 6 at 2pm: Round of 16 knockout matches
Friday, December 9 at 10am — Saturday, December 10 at 2pm: Quarterfinals
Tuesday, December 13 at 2pm and Wednesday, December 14 at 2pm: Semifinals
Saturday, December 17 at 10am: Third-place match
Sunday, December 18 at 10am: 2022 FIFA World Cup Final
Frequently Asked Questions (FAQs)
Where can I Watch FIFA World Cup 2022 Live?
A: On FOX Sports (FOX and FS1), the 2022 FIFA World Cup will be broadcast live in English language.
Live Stream: Peacock, Fubo, SlingTV, and Vidgo all offer live streaming of the 2022 FIFA World Cup.
How can I get free access to the 2022 World Cup?
A: You can watch every game of the 2022 FIFA World Cup LIVE and FREE on SBS and SBS On Demand.
What channel is FIFA World Cup 2022 on?
A: FOX Sports
If you feel interested
You can also read Entertainment, Numerology, Tech, and Health-related articles here: Hamraaz App, The Flash Season 9, Scariest Video Games Ever, November 6 Zodiac, New Shows on Amazon Prime in November 2022, Au Reborn Codes, Best DC Series on HBO Max, Richest Rapper in the World 2022, Disney Plus November 2022 Schedule, Hannah Kepple net worth, Red Bali Kratom, Holding season 2, Halloween 2022, iOS 16.1 Features, Netflix November 2022 Schedule, Virat Kohli Net Worth, 
Reaper 2 Trello, JoinPD, Seasonal Holidays, SQM Club, The Crown Season 5, Motorola Moto Edge 30 Ultra Review, Mismatched Season 2 Netflix Release Date, Solar Eclipse 2022, Best Movies on Star Plus, Best Free VR Games in 2022, Xbox Game Pass October 2022, Riverdale Season 7, NASA to Create a 3D Printed Moon Base, Optimus human robot, Andrew Tate Net Worth, Dua Lipa net worth, Disney Plus October 2022 Schedule, Google 24th Birthday, OnePlus 10R Review, OnePlus 9RT Review, Netflix October 2022 Schedule,
You can read more
Summer Podcasts on Movistar, Best Cycling Simulator Games, MyShopify, Ben Affleck Net Worth, Filmymeet, 5Movies, September 8 Zodiac, Kengan Ashura Season 3, iPhone 14 Plus Release Date, High School DxD Season 5, How Gautam Adani Emerged World's Third Richest Man, Jeezy Net Worth, Historical Series on HBO Max, F2Movies, Best Travel Movies of All Time, Vikings Season 7, How to Watch Artemis I Launch Attempt, Best Kitchen Gadgets for Home Cooks, September 2 Zodiac, Hubble's Law and Age of Universe, New Movies on Disney Plus September 2022, Amazon Prime Release Date September 2022, Steps for Casual Look, Daredevil Season 4, Tinyzone, Elon Musk Mother sleeps in Garage, Lady Gaga All movies, Virgo.
Does TikTok Spy on You
, 
Thank You in Spanish
, 
Openload
, 
Invention of Antibiotics
,  
Subnautica
, 
Knives Out 2
, 
Best Basketball Anime
, 
13 Regions for Astronauts to Land on the Moon
, 
Red Bottom Shoes
, 
StoriesDown
, 
Meaningful Learning
, 
E-learning 2022
, 
She-Hulk release date
, 
Overlord Season 5
, 
Samsung Galaxy Z Fold 4 Review
, 
Feogi
, 
Laal Singh Chaddha Review
, 
Baki Season 5
, 
Bflix
, 
Leonardo DiCaprio Sneakers
, 
Hurawatch
, 
Salman Rushdie
,
Apart from the above articles
Accessibility Apps for Android, Best Jobs in the Metaverse, QueenslandMax, Shower Standing Handle, August 11 Zodiac, How to pass a drug test, How to Roll a Joint, iFun, Emerald Chat, How to Play Mancala, August 8 Zodiac, OnePlus 10T Review, Jilo Virals, August 4 Zodiac, Findsnap, Tomb Raider Anime, Netflix August 2022 Schedule, Animixplay, Upcoming Marvel Movies 2022, July 31 Zodiac, Best Lily Collins Movies, Notepadqq, Flaxseeds with Milk Benefits, Imginn, Snaptik, Picuki, Alexis Clark Net Worth, Black Panther 2,
Marvel Echo Release Date, Frozen Fruit Recipes, Black Tourmaline, Webtoon XYZ, Fastest VPN for Android, IFVOD, XXXX Dry Review, Highest Grossing Indian Movies of all Time, Highest Grossing Movies of All Time, Rush Limbaugh net worth. Gotham Season 7, Parag Agrawal Net Worth, Tara Reid Net Worth, Blonde Trailer, Fastest VPN for PC, Highest Paid CEO in India 2022, Highest paid athletes 2022, My5 TV Activate, Kissmanga, Highest Paid CEO 2022, Grey's Anatomy Season 19, Alexa.com Alternatives, The Resident Season 6, Kraven The Hunter, One Punch Man season 3, The Resident Season 5, Yellowstone season 5, Ozark season 4 part 2, How to Remove Bookmarks on Mac, 
Outer Banks Season 4, How to watch NFL games for free, DesireMovies, 6streams, 4Anime, Moviesflix, 123MKV, MasterAnime, Buffstreams, GoMovies, VIPLeague, How to Play Music in Discord,  Vampires Diaries Season 9, Homeland Season 9, Brent Rivera Net Worth,  PDFDrive, SmallPDF, Knightfall Season 3, Crackstream, Kung Fu Panda 4, 1616 Angel Number, 333 Angel Number, 666 Angel Number, 777 Angel Number, 444 angel number,  Bruno Mars net worth, KissAnime, Jim Carrey net worth, Bollyshare,  Afdah, Prabhas Wife Name, Project Free TV, Kissasian, Kickassanime, Moviezwap, Jio Rockers,  Dramacool,  M4uHD, Hip Dips, M4ufree, Fiverr English Test Answers, Fiverr SEO Skill Test,  NBAstreamsXYZ, Highest Paid CEO, The 100 season 8, and F95Zone. 
Thanks for reading. Stay tuned!
Subscribe to Our Latest Newsletter
To Read Our Exclusive Content, Sign up Now.
$5/Monthly, $50/Yearly