Argentina vs Netherlands, and, Brazil vs Croatia: A World Cup Bracket 2022 Recent Heartbreak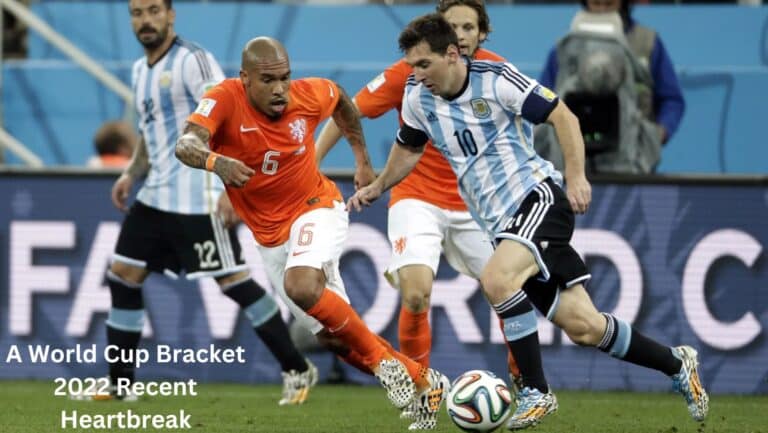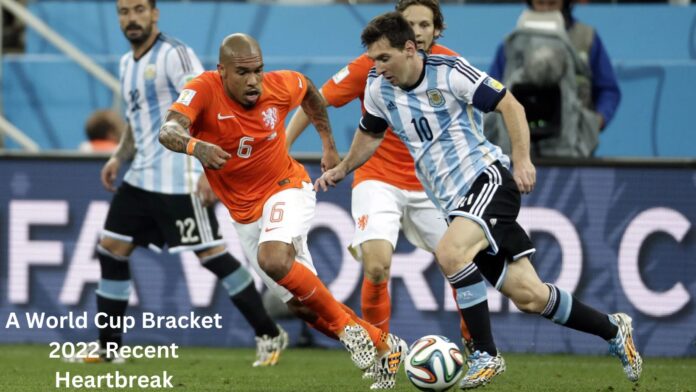 After the group stage and round of 16 of this year's World Cup, which were both exciting and full of surprises, one side of the quarter-finals bracket has an interesting group of teams that may all be motivated by the same thing.
The three runners-up from the last three men's World Cups are in the group, along with a fourth player with a grudge from the 2014 tournament. If one half of the draw is becoming less predictable, with the exception of Morocco, the other half is the bracket of redemption, with four teams trying to make up for recent (or not so recent) close calls.
The Netherlands
The Heartbreak:
In 2010, the Netherlands surprised everyone by making it all the way to the final. They had world-famous players like winger Arjen Robben, defender Giovanni van Bronckhorst, Wesley Sneijder at his best, and Robin van Persie when he was at Arsenal.
In that final, they ran into a team that was almost unbeatable. Spain had a team that had won Euro 2008 (and would win Euro 2012) and was mostly made up of players from FC Barcelona and Real Madrid. This team had a lot of depth and worked well together.
It was one of the tensest men's World Cup finals ever. Howard Webb gave out 14 yellow cards, including an amazing nine to Dutch players. Nigel de Jong didn't get a red card even though he put his cleat right into Xabi Alonso's chest while he was standing up. After getting a second yellow card in extra time, Johnny Heitinga had the shame of being sent off.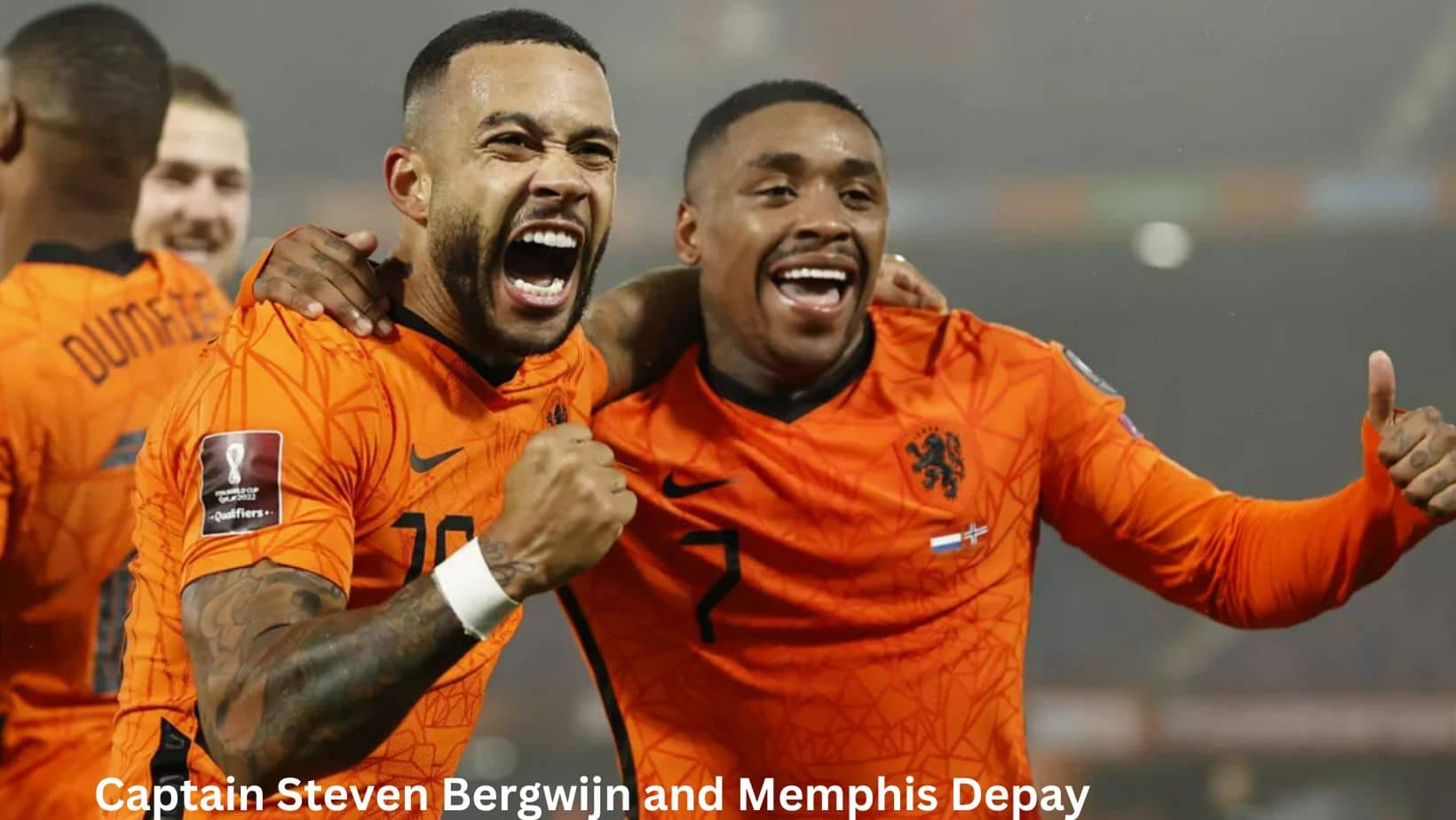 I think it was good that there was no VAR." "If not, there would have been a few more red cards."
Andres Iniesta was able to get a shot past Maarten Stekelenburg less than 10 minutes after Heitinga went to the locker room. This meant that the Dutch did not win the title.
The aftermath: 
Even though Bert van Marwijk stayed on as manager for the next cycle, he was quickly fired after his team lost all three group games at Euro 2012. He was replaced by Louis van Gaal, who had been in the job briefly in 2000 and 2001. For the 2014 World Cup, the top players from 2010 came back, and Memphis Depay, Stefan de Vrij, and Georginio Wijnaldum were added to the team as well. This time, their run ended in the semi-finals when they played Lionel Messi when he was at the top of his game. They had to settle for a win over hosts Brazil in the match for third place.
The Dutch lost their way as Van Persie and Robben got older. They didn't make it to either Euro 2016 or the World Cup in 2018. They tried again for Euro 2020 but lost in the round of 16.
The Holdovers:
Twelve and a half years later, none of the runners-up from 2010 are still on the team. However, two of the bronze medalists from 2014, Depay, 28, and Daley Blind, 32, play important roles on this team. Even though he had prostate cancer treatment in April, Van Gaal came back to lead the team for the third time.
What they're Saying:
"In 2014, we came in third place with a team that I would say was not as good. I would expect more from this group." – Louis van Gaal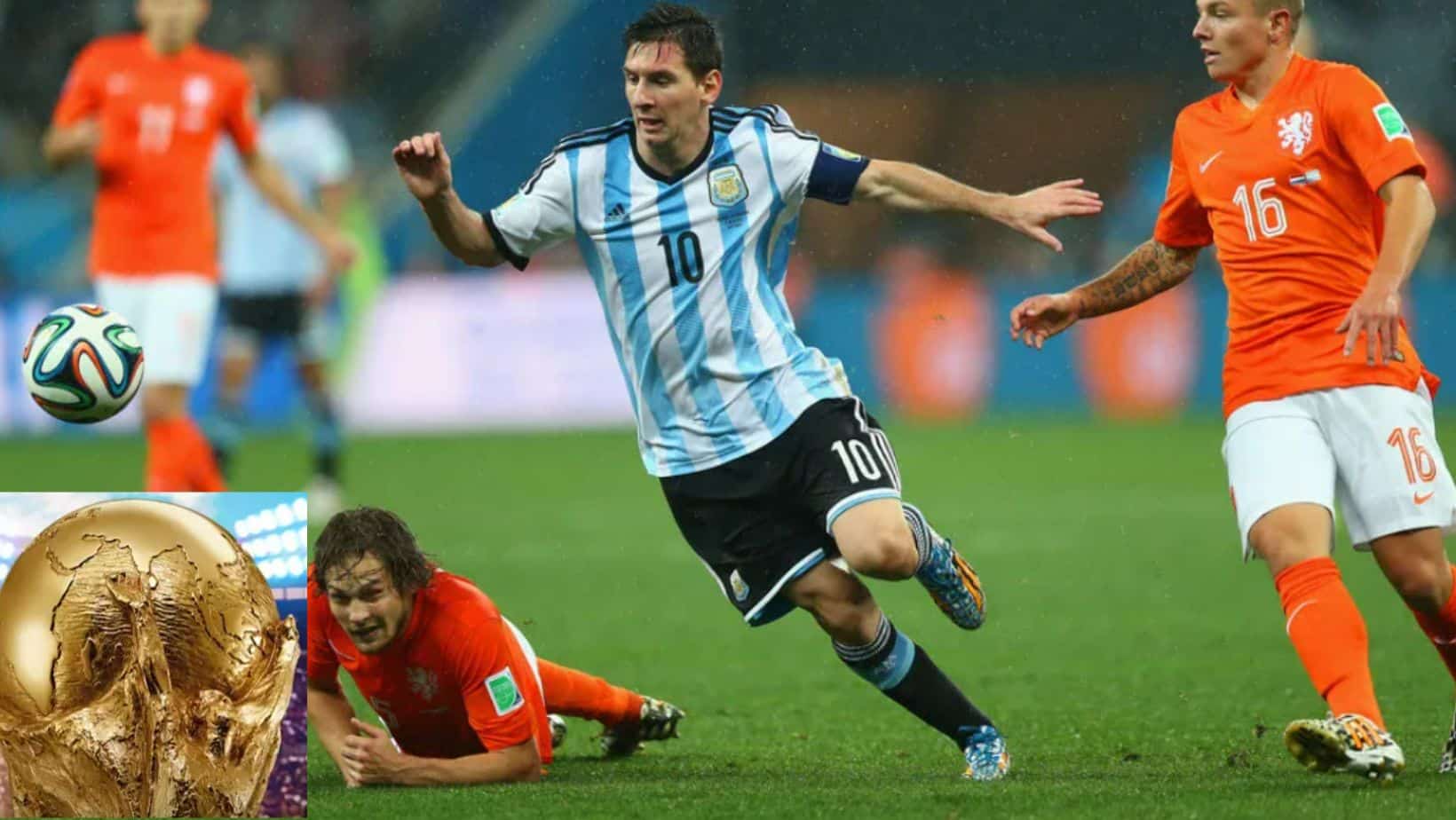 Argentina
The Heartbreak:
Messi was in great shape going into the 2014 World Cup, as was mentioned in the "Aftermath" section about the Netherlands. After winning the Ballon d'Or every year from 2009 to 2012, he was in the middle of Barcelona's "Messidependencia" period as the team got used to not having Pep Guardiola as their coach.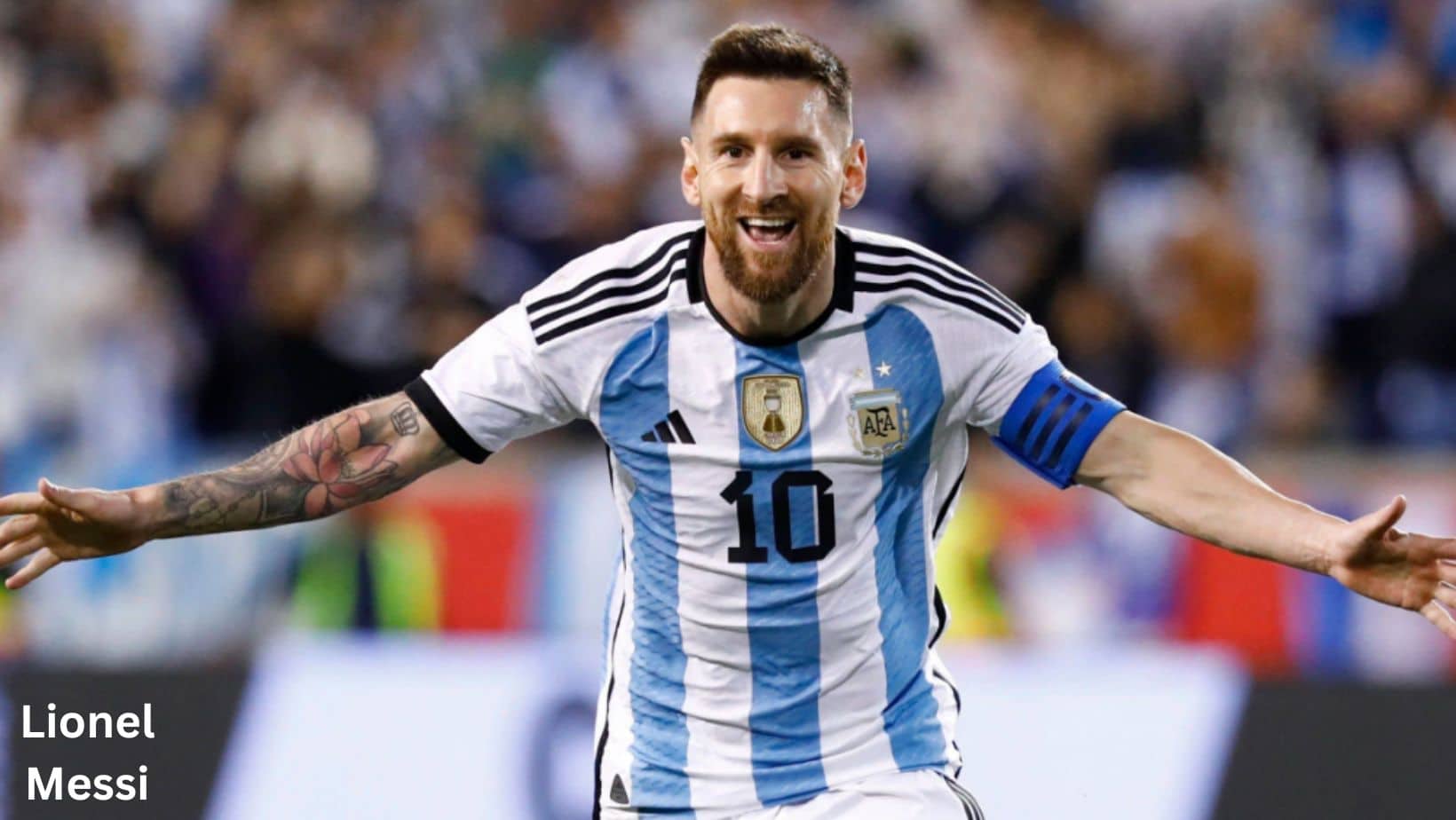 In the same way, Argentina put everything through their star player when the games started in Brazil that summer. In the group stage, his four goals helped them get all nine points and get on the path to the final. Sure enough, the knockouts were a crash course that put the best player in the world against the best team in the world, Germany. Messi didn't score the game-winning goal because a first-half goal was ruled offside and Gonzalo Higuain missed a one-on-one chance with Manuel Neuer. Instead, Mario Gotze joined Messi as a World Cup match-winner.
The Aftermath:
Messi lost his first major tournament eight years ago at the World Cup. He then lost the next two Copa America finals to Chile. After that, he briefly quit playing for Argentina, but a new coach and protests across the country got him to come back for the 2018 World Cup cycle.
It wasn't exactly a fairytale comeback, as Argentina struggled to get out of a middle-of-the-road group and then lost to France, who was going to win the tournament, in the round of 16. After coming in third place at the 2019 Copa America, it seemed like Messi's Argentina would never win a big tournament again. At last year's Copa America, that all changed when Angel Di Mara scored the only goal in the final, giving Argentina a famous 1-0 win over host country Brazil in Rio de Janeiro.
The Holdovers:
You may already know that Messi will play in Qatar in 2022. But he and Di Maria are the only two players left from Brazil in 2014. Nicolas Otamendi wasn't on the team back then, and Higuain and Sergio Aguero, the two strikers on the runners-up team who were younger than Messi, have both retired in the past year.
What they're saying:
"It's too bad since we had so many chances to win that game. Lionel Messi said this about the 2014 World Cup final: "We had the better chances, and we'll regret the chances we had but couldn't score for the rest of our lives."
Croatia
The Heartbreak:
Is it fair to say that it's "heartbreak" when an unexpected team makes it to the final and then loses? It's up for debate with Croatia, who came in third in 1998 but left the World Cup in the group stage in each of their next three appearances. Even though Luka Modric was in otherworldly form for Real Madrid and two Ivans (Rakitic and Perisic) led the way into the final third, losing in the round of 16 at Euro 2016 didn't give much reason for hope. After hiring Zlatko Dalic as head coach (without a contract if they didn't make the 32-team field), the players put aside a cycle's worth of bad feelings to find a new sense of unity and, in the end, a spot in Russia.
They didn't have an easy time getting to the final against France. In the first two knockout rounds, it took all 120 minutes and penalties for Croatia to beat Denmark and Russia. After falling behind England in the semifinal, Croatia won the game in extra time. France went into the final as the clear favorite, perhaps because they had won so many games by very small margins. By a score of 4-2, Les Bleus beat the tournament underdog in the end.
The Aftermath:
Even though it wasn't always convincing, Croatia's silver medal performance in Russia changed how the rest of the world saw them. Dalic was given a new term that lasts until 2022, and he has no reason to leave his job. So, it came as a surprise when they lost in the round of 16 for the second straight Euros last summer. They got through a tough group in Qatar, finishing second behind Morocco, who also made it to the quarterfinals. Belgium, on the other hand, was sent home early.
The Holdovers:
Modric is one of the few athletes who gets better with age, and he will still be an important part of the Real Madrid team that wins the Champions League in 2021-22. Even though he's Croatia's second-best player, Ivan Perisic is one of only Messi, Cristiano Ronaldo, and Xherdan Shaqiri to have scored in the last three men's World Cups. Nine players from the 2018 team are back for a second chance in Qatar, with Andrej Kramaric stepping up in place of Mario Mandzukic, who has since retired (who is with the team as an assistant coach).
What they're Saying:
"Something interesting was going on. Dalic came out of nowhere all of a sudden. Now, things were coming together. "Once again, people believed in us," said Luka Modric.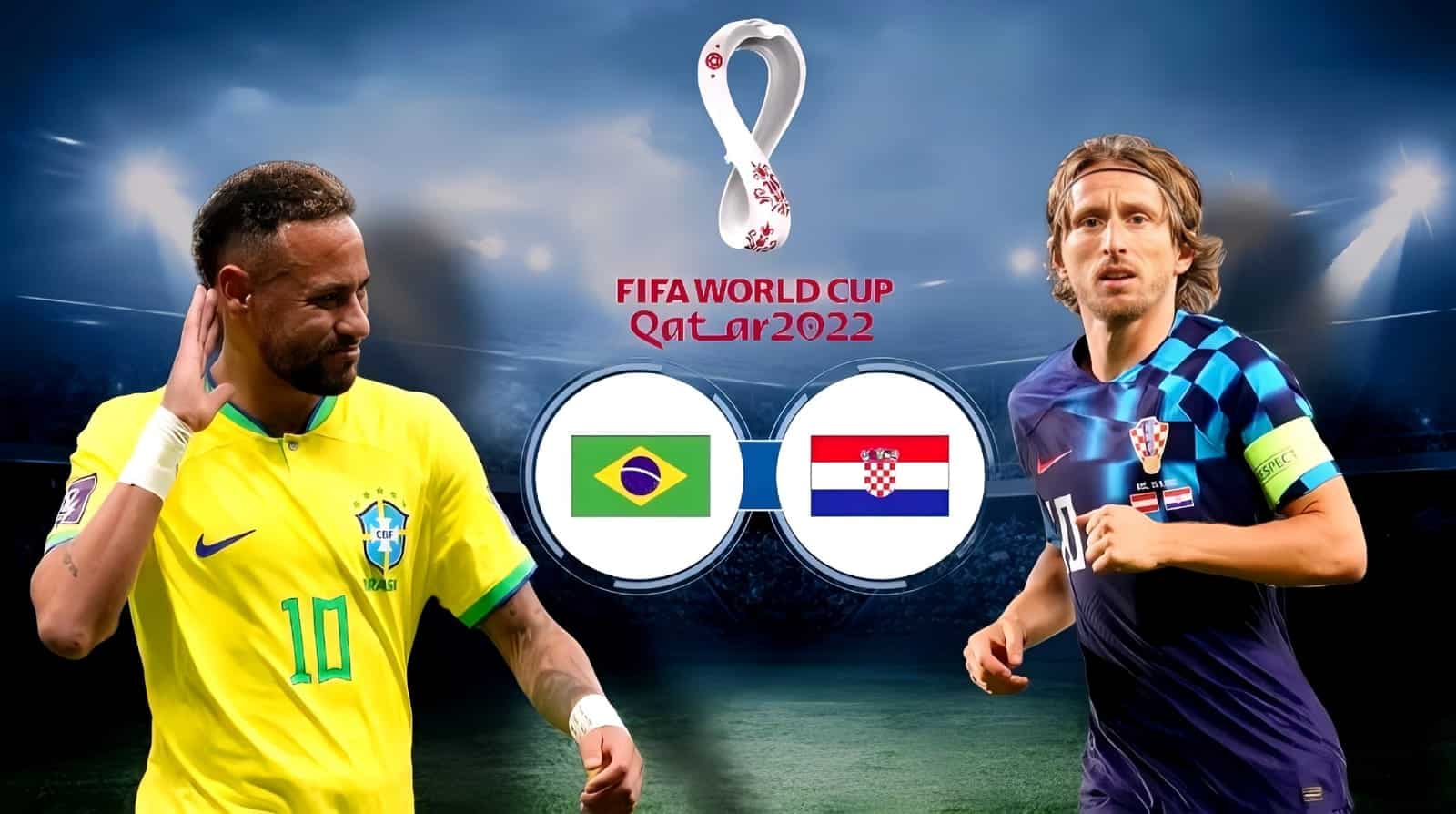 Brazil
The Heartbreak:
Even though it might be a stretch to call Croatia and, to a lesser extent, the Dutch team of 2010 "heartbroken," there's no question that it fits Brazil in 2014.
Before their first World Cup on home soil In 1950, when they came in second, all of their attention was on making up for that. Brazil won Group A and beat Chile in a shootout in the round of 16, so they will play Colombia again in the quarterfinals. Even though Brazil beat Colombia 2-1, the win didn't feel like much of a victory because Neymar got hurt and had to leave the tournament.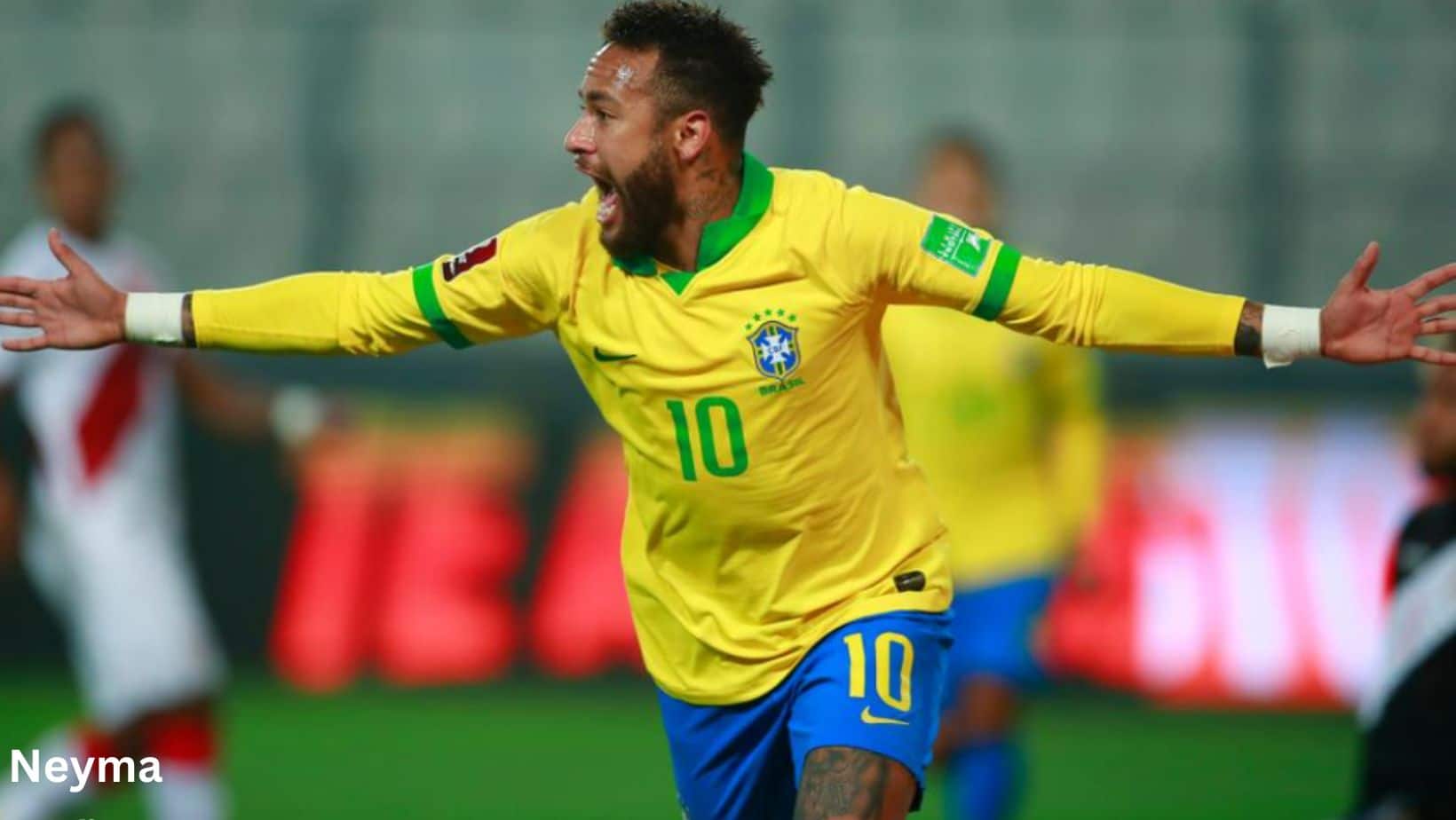 In the semifinal, an emotional team played Germany. What was supposed to be a de facto championship game quickly turned into chaos, giving us one of the most famous scores in the history of the World Cup and even organized sports: 7-1.
You've probably seen the pictures of men, women, and children with perfectly painted green and yellow faces and tears running down their faces. What was supposed to be the party of a lifetime had turned into a nightmare, a humiliation even worse than Uruguay's "Maracan Smash" to win the World Cup in 1950.
The Aftermath: 
That embarrassing loss to Germany was the start of a rare run of bad luck for Brazil. They lost in the Copa America quarterfinals in 2015 and didn't even get out of their group in the Copa America Centenario in 2016, which led to the end of coach Dunga's job. Brazil lost to Belgium in the quarterfinals of the 2018 World Cup. Tite was hired as the new manager after the loss.
Brazil finally broke out of their slump when they won the 2019 Copa America on home turf at the Maracana in Rio, about 300 miles south of where they had their "house of horrors" in 2014. Even though they lost to Argentina in the same game in the same stadium last year, they won CONMEBOL and qualified for the 2022 World Cup as the top team.
The Holdovers:
Neymar might even be in better shape now than he was in 2014. He is one of three players from that team who are back. The other two are defenders, Dani Alves, and Thiago Silva, though Alves is only a reserve at this point.
What they're Saying:
"Now is a good time for him to show his true qualities and leadership because he has a big, big personality and can be the kind of leader Brazil wants. Neymar's former coach at Paris Saint-Germain, Mauricio Pochettino, said, "We are in a very interesting time because Messi is in his best form and Neymar is in his best form. They are two kings."
If you feel interested
You can also read Entertainment, Numerology, Tech, and Health-related articles here: IT Chapter 3, FIFA World Cup Hat-tricks history, FIFA World Cup Balls History, Mangaowl, Scorpion season 5, Moviedle, Shoresy Season 2, New Shows on Disney plus in December 2022, New shows on Amazon Prime in December 2022, DI Ray Season 2, Homewyse, YBA Trello, Quiet BPD, Netflix December 2022 Schedule, November 18 Zodiac, November 15 Zodiac, Bayonetta 3, Hamraaz App, The Flash Season 9, November 6 Zodiac, AU Reborn Codes, Best DC Series on HBO Max, Richest Rapper in the World 2022, Hannah Kepple net worth, Red Bali Kratom, Holding season 2, Virat Kohli Net Worth. 
You can read more
Reaper 2 Trello, JoinPD, Seasonal Holidays, SQM Club, The Crown Season 5, Mismatched Season 2 Netflix Release Date, Best Movies on Star Plus, Best Free VR Games in 2022, Xbox Game Pass October 2022, Riverdale Season 7, Optimus human robot, Andrew Tate Net Worth, Dua Lipa net worth, KGF Chapter 2.
Summer Podcasts on Movistar, Best Cycling Simulator Games, MyShopify, Ben Affleck Net Worth, Filmymeet, 5Movies, September 8 Zodiac, Kengan Ashura Season 3, High School DxD Season 5, Jeezy Net Worth, Historical Series on HBO Max, F2Movies, Best Travel Movies of All Time, Vikings Season 7, How to Watch Artemis I Launch Attempt, September 2 Zodiac, Hubble's Law and Age of Universe, Steps for Casual Look, Daredevil Season 4, Tinyzone, Lady Gaga All movies, Thank You in Spanish, Openload, Subnautica, Knives Out 2, Best Basketball Anime, Red Bottom Shoes, StoriesDown, She-Hulk release date, Overlord Season 5, Samsung Galaxy Z Fold 4 Review, Feogi, Laal Singh Chaddha Review, Baki Season 5, Bflix, Leonardo DiCaprio Sneakers, Hurawatch. 
Apart from the above articles
QueenslandMax, Shower Standing Handle, August 11 Zodiac, How to pass a drug test, How to Roll a Joint, iFun, Emerald Chat, How to Play Mancala, August 8 Zodiac, Jilo Virals, August 4 Zodiac, Findsnap, Tomb Raider Anime, Netflix August 2022 Schedule, Animixplay, Upcoming Marvel Movies 2022, July 31 Zodiac, Best Lily Collins Movies, Notepadqq, Flaxseeds with Milk Benefits, Imginn, Snaptik, Picuki, Alexis Clark Net Worth, Black Panther 2. 
You can read also
Marvel Echo Release Date, Frozen Fruit Recipes, Black Tourmaline, Webtoon XYZ, Fastest VPN for Android, IFVOD, XXXX Dry Review, Highest Grossing Indian Movies of all Time, Highest Grossing Movies of All Time, Rush Limbaugh net worth. Gotham Season 7, Parag Agrawal Net Worth, Tara Reid Net Worth, Blonde Trailer, Fastest VPN for PC, Highest Paid CEO in India 2022, Highest paid athletes 2022, My5 TV Activate, Kissmanga, Highest Paid CEO 2022, Grey's Anatomy Season 19, Alexa.com Alternatives, The Resident Season 6, Kraven The Hunter, One Punch Man season 3, The Resident Season 5, Yellowstone season 5, Ozark season 4 part 2, How to Remove Bookmarks on Mac, 
Outer Banks Season 4, How to watch NFL games for free, DesireMovies, 6streams, 4Anime, Moviesflix, 123MKV, MasterAnime, Buffstreams, GoMovies, VIPLeague, How to Play Music in Discord,  Vampires Diaries Season 9, Homeland Season 9, Brent Rivera Net Worth,  PDFDrive, SmallPDF, Knightfall Season 3, Crackstream, Kung Fu Panda 4, 1616 Angel Number, 333 Angel Number, 666 Angel Number, 777 Angel Number, 444 angel number,  Bruno Mars net worth, KissAnime, Jim Carrey net worth, Bollyshare,  Afdah, Prabhas Wife Name, Project Free TV, Kissasian, Kickassanime, Moviezwap, Jio Rockers,  Dramacool,  M4uHD, Hip Dips, M4ufree, Fiverr English Test Answers, Fiverr SEO Skill Test,  NBAstreamsXYZ, Highest Paid CEO, The 100 season 8, and F95Zone. 
Thanks for reading. Stay tuned!
Subscribe to Our Latest Newsletter
To Read Our Exclusive Content, Sign up Now.
$5/Monthly, $50/Yearly