99math – Best Multiplayer Math Learning Game for Children
Listen to the Podcast:
99math is an Estonian company that develops and operates a multiplayer math game for children to study via and compete in worldwide online math tournaments. It functions as a platform for game-based math practice and is a free tool for instructors and schools to engage pupils. Students play on smart gadgets as math problems are generated based on a teacher's selection. Less than one minute is required to initiate the game, and the entire class is immediately engaged.
Arithmetic and gaming fluency exercises are not novel. In actuality, we enjoyed playing games like Number Munchers as children, which helped us learn multiplication tables through individual practice. And now the age of 99 Math has arrived. Gadgets have evolved significantly, and thus, so have games. Yet, games like 99 Math are quickly becoming one of the most popular math fluency games since they can be played on any Internet-connected device.
It combines the gamified methodologies of Quizziz and Kahhot with the practice of arithmetic fluency in an efficient manner. It is a free, device-friendly, and simple-to-use program for learning math. So, how efficiently does it function? This tutorial will cover all the specifics of playing this game and improving your math skills.
What is 99math?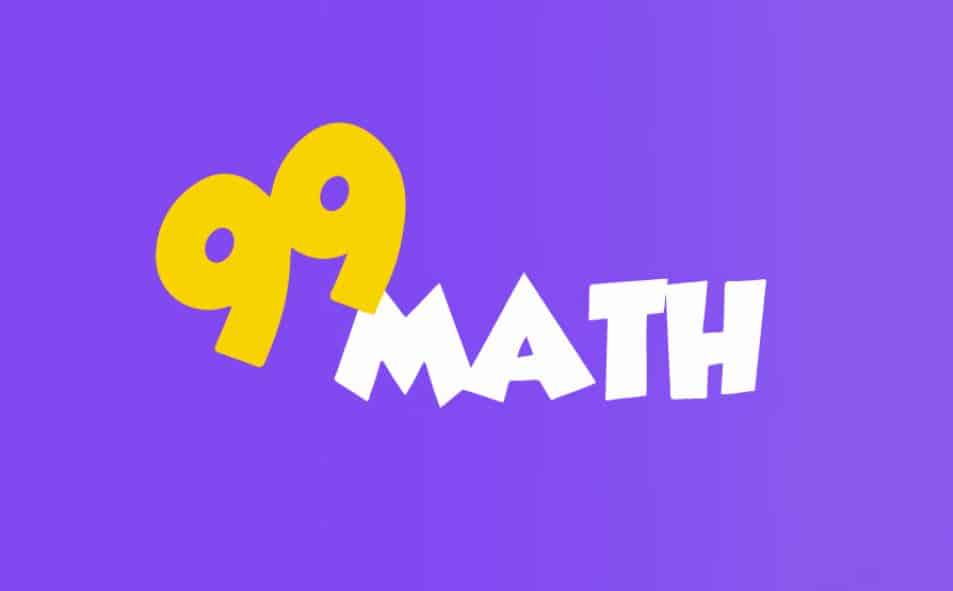 99math is a quiz game that utilizes live and practice games to assess math ability. Instructors choose a skill and then conduct live class competitions in which students compete against one another (and against themselves over a series of games). After three rounds, students choose who performed the best and was the most accurate. They can also examine a report of their performance question by question. Instructors receive performance evaluations that include correct and wrong responses. Instructors can then assign pupils independent practice sets to complete.
A handful of short tutorials explain how to set up 99math, but the platform is generally straightforward to explore and use. The design is straightforward and intent. Also, there is an active Facebook community where educators may exchange ideas and ask questions.
History of 99math
Tnis Kusmin, the founder of three EdTech products including the Tebo platform utilized by fifty percent of Estonian instructors, established 99math. Tonis assembled a team of experts in games, mathematics, and education at 99math. Timo Timmi, who is featured on the Transferwise 20 under 20 lists of European entrepreneurs, and Ain Arend, who built his first CMS in high school and managed the IT team at ADM, are two other co-founders.
We are currently seeking a full-time Senior Node.js Developer for our product firm, 99math. You are an experienced back-end developer (Nodejs) who can also handle some front-end coding. As a rapid learner, you will be able to participate in sprints and deliver new features alongside the design and product teams. You are conversational and eager to discuss new developments as well as provide technical assistance and rapid solutions. This platform's utilization is increasing by 20-50% month-over-month, and you are able to construct scalable products, optimize queries, and identify solutions for a faster-running product.
How Do You Join 99math?
The fundamental principle of the business is to inspire adolescents to study, particularly in the first and sixth grades. There are already over 300,000 elementary pupils playing in maths leagues modeled after ESports on the platform. Register online by visiting the official website, selecting the instructor or student option, and then choosing your skills to begin immediately. Registration on the site is optional for students.
99 Math is a software, education, and training-focused platform. Timo Timmi is a co-founder of 99 Math and one of less than twenty transfer-wise entrepreneurs. Join 99MATH.com is a new approach that will advance both parties' interests.
What are The Features of 99math? 
The most effective game-based math education will motivate students and teachers to comprehend mathematical concepts and solve difficult arithmetic challenges.
There are numerous characteristics that make arithmetic learning for pupils enjoyable:

This game is convenient for classroom and remote use.

The games are simple to join, and math assignments are generated based on the player's choice. Students gain access with a game code.

The students and instructors are able to ask the entire class to engage in real-time games.

This game requires no student account information.

Join.99math.com is designed to allow children to learn through play on Chrome, iPad,

Android, and other devices.

In addition to analyzing outcomes and pursuing improvement, children choose which areas require additional attention.
The Game Modes
Live game — You can play together on a video call or in a classroom, which is a really engaging experience. You can begin your student gaming experience by utilizing your 99math student login.
Homework – You may even send along practice assignments as homework. This mode can be used to instruct your pupils on their own time before bringing them together for the live game.
Both of these game styles place control in your hands, as the teacher determines the duration of the games for the students. So, you would be aware of the required time, as live games consist of three rounds lasting 30 seconds, and in the homework mode, children must do approximately 50 assignments at their speed.
After selecting the game mode, you are ready to invite your pupils, who can use the 99math entrance code, to the game.
You may easily email the game code or link to your students or share your screen with them to demonstrate how to join the game.
Students can easily go join.99math.com on their mobile devices and enter the 99math game code they received after creating this game. The kids are requested to give their name as their nickname or first name so that the teacher can begin recognizing them. The students are currently prepared for this game.
How to Play This Game:
1. Visit the website 99math.com.
2. Join in as a Teacher and establish an account for yourself.
3. Once you've created an account, you'll select the types of facts you want your kids to practice.
4. Select both the topic and the level for that topic. You can now pick between a "Live Game" and a "Class vs. Class Game."
Live Game: Just your class
Class vs. Class Game: Play with only your class, then transmit your scores to the other class to see who won.
5. You will be presented with a screen that has the game address (join.99math.com), game code, and "Start Game" button (use this after all students have joined).
6. Have your pupils go to the URL, enter the code, and enter their name (I recommend using a "code name" so that everyone feels more at ease with their scores being visible). After that, they click "Join Game."
7. The names of students will appear on the teacher's screen. When all players are present, click "Start Game."
8. Teachers will initiate the round by clicking the "Start Round" button.
9. Students will enter the answers to basic math problems using the numbers on their keyboards or by tapping the screen/mouse. The instructor will click "Next Round" to initiate each round on the students' screens.
10. After the three rounds, they will be able to view their rating and any faults they made.
11. The instructor will view both the correct and incorrect responses of each student.
12. By clicking "Show Errors," the student's missed problems will be displayed.
13. They are always accessible by clicking "My Reports" at the top of the screen and seeing all previous games.
Educational Games for Kids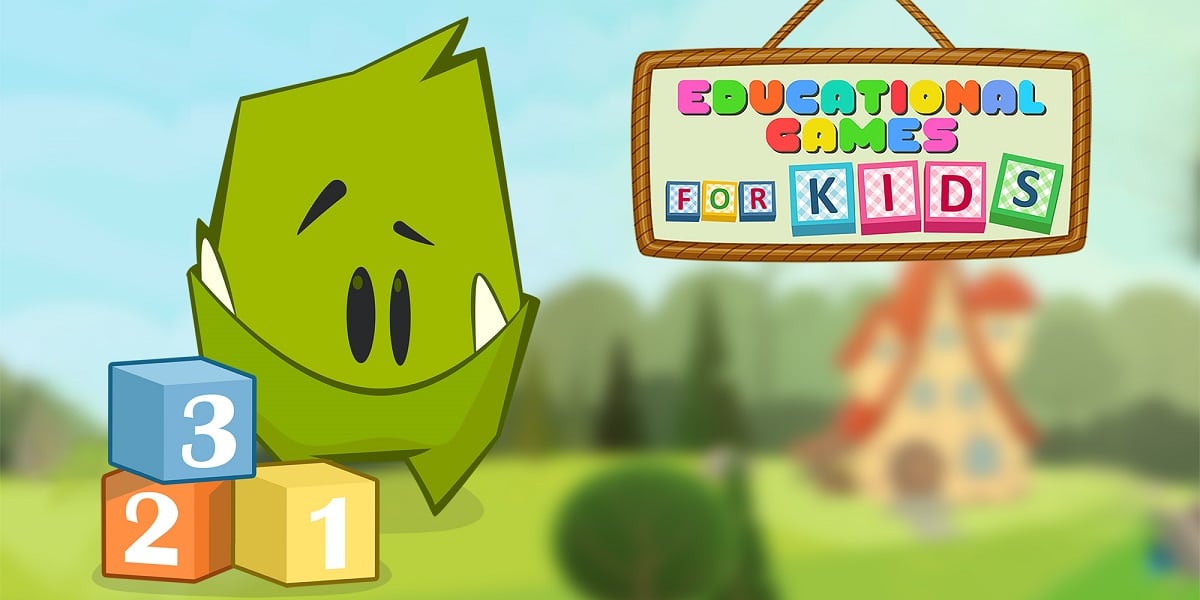 Teachers throughout the world use 99math's multiplayer math game in their classrooms. In the previous three years, 99math students have collectively solved over 600 million math questions, or three million every day.
Playing 99math as a Teacher
If you have not yet created an account on this platform as a teacher, you can download the app by clicking on 99math join. This software is free.
After creating an account, the students are prompted to play the game, and since they cannot use their first names or input a false one, they typically establish a phony one to keep track of their progress.
The dashboard is the first thing you see after logging in and is where game creation begins. You can always return to the dashboard by clicking the product logo or selecting "Start the game" from the navigation menu.
Is It Good for Learning?
It is a great resource for classrooms that enjoy competitive quiz games. It focuses on fast recall of math facts, and the reports provided to teachers and students provide a decent picture of which skills need improvement. However, this type of game may not be for all students and may increase their anxiety about their math skills.
What are the Players' and Kids' Thoughts on 99math? 
Educators seek to support and promote instructional projects that help students understand arithmetic and related difficulties. the game encourages and stimulates students to develop creative solutions to problems and find all equations.
Join.99math com game teaches students math fundamentals for five years and is an outstanding entertaining educational game to integrate into their learning areas.
Summary
99Math is the ideal combination of education, training, and fun for both students and teachers. Students learn from the top teachers, while teachers may teach eager pupils.

Frequently Asked Questions (FAQs)
What is 99math's official website?
The official website is www.99math.com.
Is 99math a public company?
It is a private firm, hence it does not have an official ticker symbol at this time.
What technology does 99math use?
Facebook Workplace, Google Workspace (previously G Suite), Amazon Route 53, and AWS Web Hosting are some of the widely-used technologies employed by 99math.

How does 99math work?
It is a quiz game that assesses math ability via practice and live games. Teachers will begin selecting skills while facilitating live class games in which students compete against one another. At the conclusion of the three rounds, students are able to determine who did the best and most precisely.
How much does 99 math cost?
It is offered at no cost.
What grades is 99math for?
It is a social practice platform for 1st-8th grade teachers to expedite results and save time in the classroom. The teacher may set up the game in one minute, and students can play on any device with a browser.
Does 99math have an app?
This application is permitted in Aurora Public Schools. The features thousands of free live classroom activities to help students in grades K1 through 8 grasp math fact fluency and curriculum standards. Students can immediately begin practicing with the game code after a setup time of only one minute.
Is 99 math like Kahoot?
The service description resembles Kahoot, which is already a unicorn, pretty closely. The distinction is the emphasis on mathematics and the production of questions automatically. Everything functions nearly equally in Kahoot; a teacher simply creates questions in advance, and the topic can be completely different.