How to Stay Safe in Open Water?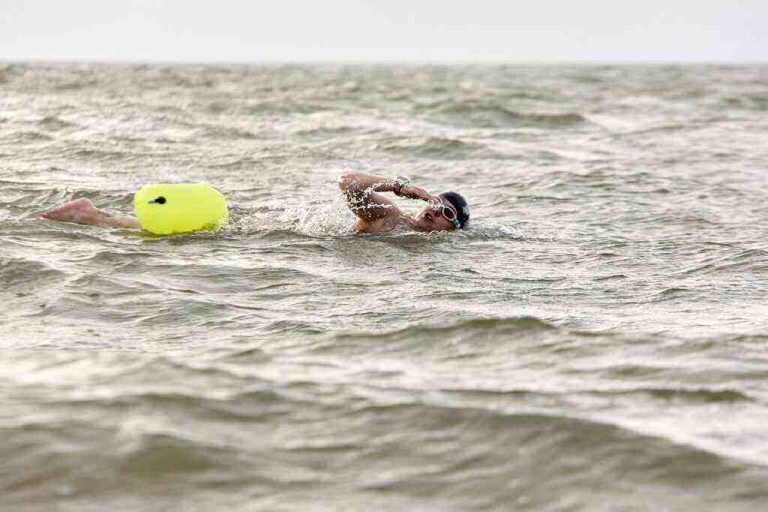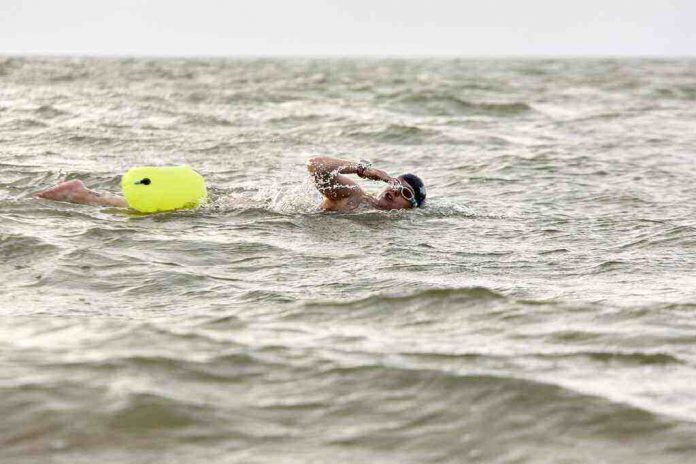 Tempting as it is to head off and take a dip in the sea, local river, or lake, or grab your surfboard and head off to catch some waves, there are dangers in open water that you need to be aware of.
With new figures showing the popularity of open water swimming is rising, now is an excellent time to learn ways to keep yourself safe if you want to venture off into open water. Here, we ask Booicore what to consider in terms of open water safety.
Preparation
As tempting as it is to dash off on your own, always consider swimming or surfing with a friend. That way, you will always have someone to look out for you. It is also good to let someone not joining you know where you are going and how long you will be. They can call for help if you are overdue.
Ensure you have sufficient warm clothing with you, no matter how warm the weather is. Swimming and surfing use energy that can leave you feeling chilly when you finish. It is also essential to protect your body. A cozy, warm, changing poncho can be a great hideaway to change in and for drying and getting warm when you finish.
Take suitable bags to store your clothes and belongings in so you can pack away quickly, keep wet laundry away from dry and find your keys once you have finished. Specialist outdoor clothing companies can help make your outdoor experiences comfortable.
Ready to get in the water? Here's your checklist
Check you know where your entry and exit points are. Once you are in the water, it is far harder to work out where you can get out again, so check it out before you venture off. Check the water temperature and ensure you have time to acclimatize slowly. Coldwater shock can be a killer, but it is preventable if you take care.
Ensure you have plenty of energy. Swimming or surfing, no matter how much fun, is energy-zapping. For maximum energy, time your meals carefully beforehand. That said, it is still not a good idea to eat a hearty meal right before stepping into the water, as the resulting stomach cramps won't be much fun.
If you wear a wetsuit, it will keep you warmer, but it will change your swimming stroke. Before you set off on a swim or hop onto your surfboard, spend some time checking out how it affects your movement.
Check the weather and tides. If you are swimming somewhere new, ensure you follow safe beach guidelines and understand the risks of using a beach with no lifeguards. It is always safer to choose a lifeguarded beach and swim between the red and yellow flags. Understanding rip tides, currents and knowing rock positions can be a lifesaver.
How to handle trouble?
Despite taking precautions, you also need to know how to handle things if something goes wrong. These tips could be vital in ensuring your safety.
Float to Live – If you experience cold water shock, relax and float on your back until your breathing is back under control. If you feel tired, again roll on your back and rest. Try to find something to hold onto.
If you find yourself in a rip current, avoid the temptation to attempt to swim against it. Always check and remind yourself of what to do before setting off into open seawater.
Shout for help – Try never to be anywhere where no one can hear you – especially if you're new to open water sports.
Keep your mobile phone with you in a waterproof pouch and wear bright colors.
Call 999 or 112 if you are in trouble or you need assistance from someone else.
Hopefully, you won't ever run into trouble, and your experience in open water will be exhilarating and enjoyable. However, knowing what to do should you run into trouble is vital in ensuring your safety.
Apart from this, you can also read Entertainment, Tech, and Health related articles here: Best Hindi Movies on Amazon Prime, New iPhone 13, Vivo Y53s Review, Eye Shapes, M4uHD, Fever Dream, Moon water, Oppo Reno 6 Pro Review, iPhone Headphones, Best gaming desks, TheWiSpy Review, Spanish Movies, hip dips,  M4ufree, Xiaomi Mi 11 Ultra Review, Pulse Oximeter, Google Pixel 5a Review, NBA Stream XYZ, CCleaner Browser review, Avocado Calories, Bear Grylls net worth, Rihanna net worth 2021, Dry white wine, Highest Paid CEO, The 100 season 8, Sundar Pichai net worth, Legacies Season 2, Grimes net worth, Oscar Isaac height, Konosub season 3, Good Omens season 2, F95Zone, how to change MSI keyboard color, Microsoft Office Suite, how to block subreddits, How to Share Netflix Account, how to change Twitch name, The Last Airbender 2, Sherlock Season 5, Homeland cast, Now you see me, Love Alarm season 2, Young Justice season 4, Shield Hero season 2, Salvation season 3, Vivo Y53s Review Jack Ryan season 3.
Subscribe to Our Latest Newsletter
To Read Our Exclusive Content, Sign up Now.
$5/Monthly, $50/Yearly