CCleaner Browser Review: Is It Best and Secure in 2023?
Listen to the Podcast:
Do you know CCleaner Browser is a better Chromium-based browser? If you want to browse the web discreetly and securely on your Windows PC, you should reconsider your web browser. Do you believe incognito mode is truly beneficial? So, if you don't you must be aware of CCleaner Browser Review.
What about your Autofill information? Don't you think that's being jeopardized by malicious software?
If you're weary of all these problems and want a single solution, I recommend CCleaner, a safe and secure browser. Some other PC cleaning tools are superior to CCleaner, but let's look at its browser.
I'll go over the entire CCleaner browser review in this piece. With various advanced capabilities, it is one of the best browser cleaners for Windows 10.
What is CCleaner Browser?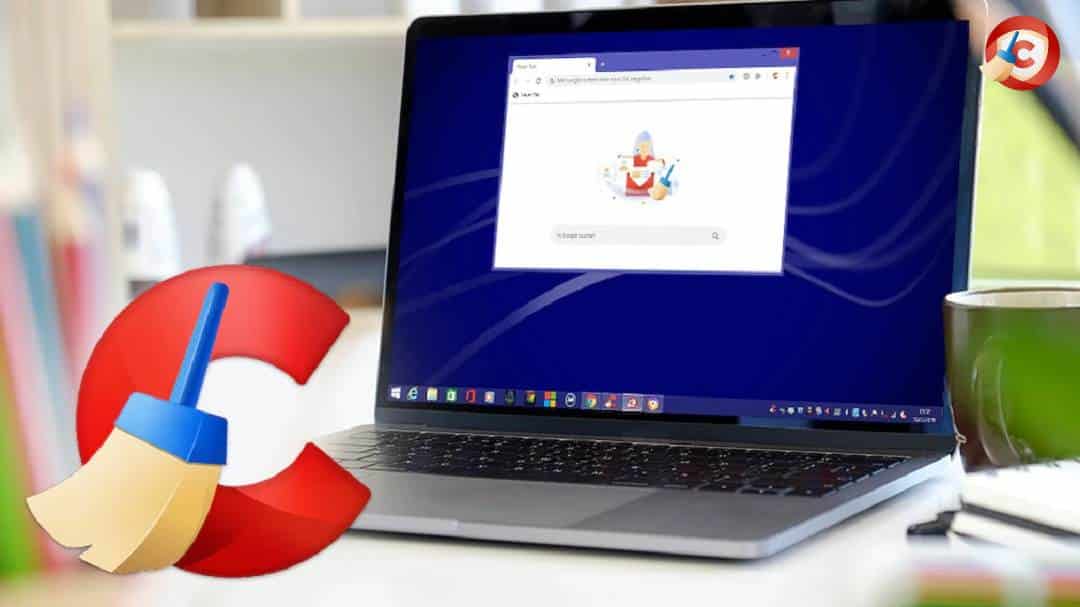 Let me explain the CCleaner browser Review and how it works before we go into the actual browser review.
CCleaner is a Chromium-based web browser for Windows PCs with a similar interface to Google Chrome but with some additional functionality. Chromium is a browser that is free and open source. The CCleaner browser Review is built on the Chromium operating system. CCleaner has the same UI as Google Chrome. The CCleaner browser, on the other hand, has a few extra capabilities. As a result, if you go from Google Chrome to the CCleaner browser Review, you may not notice any differences in the browser's interface.
Avast, a prominent antivirus and antimalware program for Windows, just purchased CCleaner. Since then, they've made numerous changes to the original CCleaner application. Avast's CCleaner Browser is also an indirect Avast product. Avast also offers a web browser called Avast safe browser, which you can call a coincidence or not. The interface of this browser is identical to that of CCleaner Browser Review. What's more, guess what? The characteristics are also comparable.
So, one question that may come to mind is whether CCleaner Browser Review is simply a rebranded version of Avast Secure Browser.
Because both browsers are from Avast, you may notice some strange parallels. They have the same user interface, features, and functions. The only thing that has changed is the name. People unaware that CCleaner is part of the Avast family may believe the CCleaner browser Review is superior to the Avast Secure browser. On these two browsers, everything is the same. So, now that you know this, you're probably wondering if you should download CCleaner or Avast Browser.
CCleaner Browser Review
The CCleaner browser is a Chromium-based web browser that Piriform published. It resembles the appearance of Google Chrome, which is also a Chromium-based web browser.
How to do CCleaner Browser Installation?
To uninstall the CCleaner Browser review, we'll start with the installation process.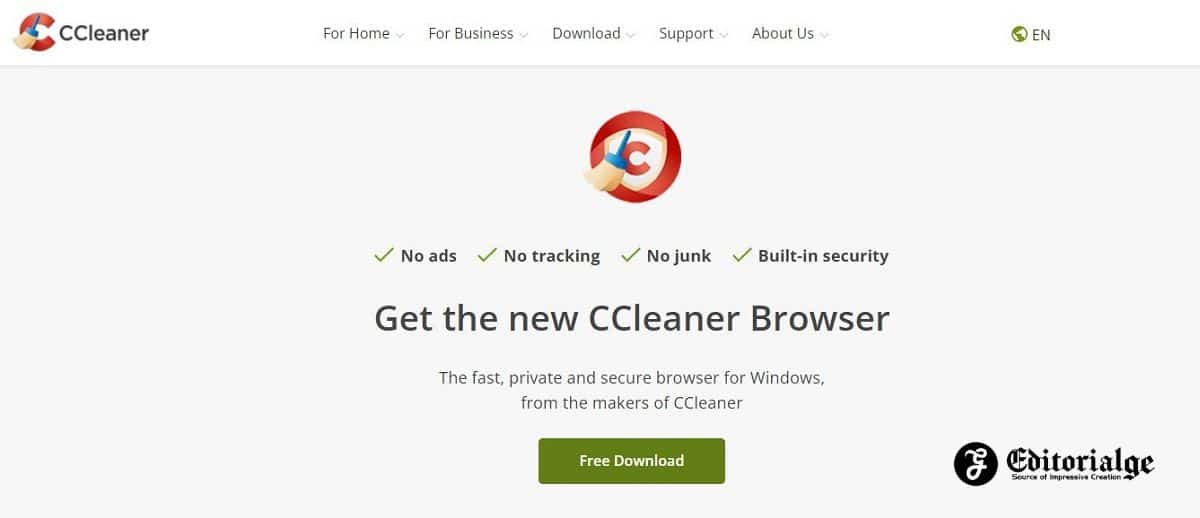 To get the CCleaner browser, download it to the official website. Run the setup file after downloading it to view the installation setup window. You'll need to click on settings and do a custom install from here. Choose your desired language and the browser from which the CCleaner Browser Review installation will import all of your data. Add as many shortcuts as you'd like. After that, click Accept and Install. The structure of the CCleaner Browser Review will be completed.
The current version of CCleaner Browser is version 83 when writing this article.
After the installation, the browser should open with a CCleaner window boasting that the browser is now safer, more private, and up to 4 times faster. After you click Finish Setup, your CCleaner browser Review will be fully installed on your machine.
How do you uninstall CCleaner Browser from Your Computer?
The first step is to uninstall CCleaner from your computer. It's simple to do so. Go to Settings > Apps > Apps & Features to find out more. Search for CCleaner by scrolling through the list or using the search box. Choose Uninstall after clicking its name.
CCleaner Browser Controls Your Music & Videos
CCleaner browser, like Google Chrome, features a little button that allows you to control your favorite music and videos while surfing the web.
This browser will display the icon on the window's upper right side if it recognizes numerous universal codecs.
Using the icon's default setting, you may rewind or fast forward your favorite music or video 5 seconds per click. There's also a pause button.
CCleaner has a Stealth Mode, essentially its incognito mode, similar to Google Chrome.
From here, you can access the Internet in a much more private manner. When you dismiss the Stealth Mode window, the CCleaner browser Review clears the website you visited, your searches, and cookies.
It also prevents tracking scripts from monitoring your online activities. CCleaner browser Review clears your temporary files and downloaded history after you shut all Stealth Mode windows.
When you start the stealth mode, the CCleaner browser Review has anti-tracking and anti-phishing measures active by default, unlike any other web browser. This means that websites and ad networks can't track you, and malicious websites can't trick you into handing over your personal information.
CCleaner Browser Security and Privacy Center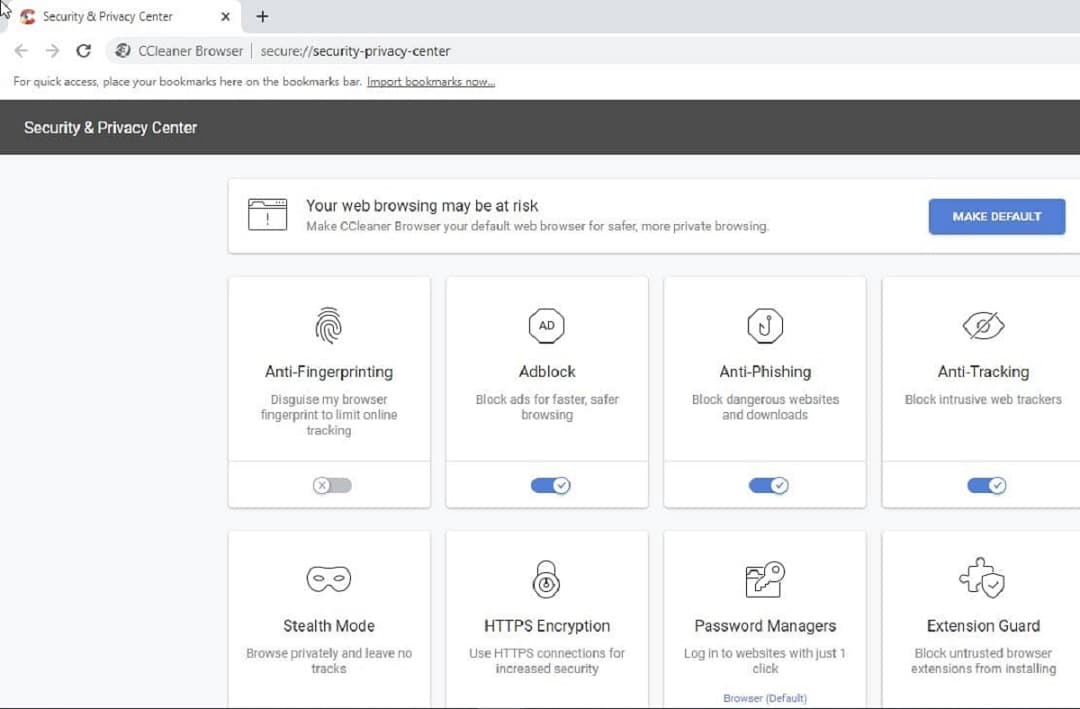 This is one of Piriform's most significant features. Because of this function, the CCleaner browser Review is the most well-known and downloaded by consumers.
Find the option Security & Privacy Center by looking for a shield-like blue colored button on the upper right-hand side of the window or pressing the three dots.
9 Advanced Features of CCleaner Browser
Without this section, the CCleaner browser review will be incomplete. In this CCleaner browser review, we'll review all its features.
1. Anti-Fingerprinting
CCleaner browser Review can hide your unique fingerprint thanks to the latest edition of anti-fingerprinting technology, version 2.2. It prohibits websites from tracking and identifying you without your permission.
Once you visit a website, you can avoid annoying adverts targeted at you all over the Internet.
2. Adblock
Adblock is essential to prevent adverts from loading on your visited web pages. This contributes to a better and more complete user experience. In some ways, having an Adblock option built-in allows for more private web viewing.
Advertisers track visitors across several websites to get information about their likes and dislikes. This information is subsequently sold to third parties, which then display tailored advertising to you.
Your browsing behavior is compromised as a result of this process. The built-in AdBlock feature of the CCleaner browser Review stops you from being tracked.
You may also adjust your AdBlock settings, apply third-party filters, and create your unique set of filters and rules in the advanced stages.
3. Anti-Phishing
Anti-Phishing is a must-have feature when using the Internet. When you're surfing the web, it's your first line of defense.
The CCleaner browser Review scans every website for any potentially hazardous content and protects you by preventing risky websites from installing malicious malware on your computer.
You can also get detailed information on the total number of components scanned by selecting Threat Report.
4. CCleaner Browser Anti Tracking
Advertisers and analytics organizations are continually watching your browser history on the Internet and trying to predict your preferences and dislikes. This information is stored and may be used by the advertiser or sold to third parties.
These marketers or third-party companies then track you down and continue to bombard you with personalized ads.
The anti-tracking function in the CCleaner browser Review protects your privacy by employing a Do Not Track method.
5. Stealth Mode
As previously stated, this browser's Stealth Mode functions similarly to Google Chrome's Incognito Mode.
Anti-Tracking and Anti-Phishing measures are also enabled by default.
6. CCleaner Browser Password Managers
Like any other web browser, CCleaner comes with a default password manager. Dashlane and LastPass are two different password managers available.
These password managers generate one-of-a-kind, strong passwords for each website you visit. Allowing you to forget about remembering several passwords for various websites.
7. CCleaner Browser Extension Guard
Extensions are helpful since they provide minor tools you need for your daily Internet browsing. However, they open the door to hackers and other Internet vulnerabilities.
CCleaner Browser Review prevents untrustworthy extensions from being installed on your browser while allowing you to install secure and trusted add-ons freely.
Most Google Web Store add-ons and plugins may be installed as extensions on the CCleaner Web Browser.
8. Privacy Cleaner
The fastest way to preserve your privacy and clean your browser of all the junk and clutter is to use Privacy Cleaner.
Browser history, cached images, cookies, and other junk should be removed regularly. CCleaner browser, like Google Chrome, has a privacy cleaner that can clean your online browser on a basic and advanced level.
9. Webcam Guard
Those sites may make use of this privilege to spy on you. CCleaner's webcam guard lets you choose which sites should have temporary or permanent access to your PC camera.
It's preferable to be in command of your web browser then to be unaware of what's happening.
What should you do if CCleaner Brower tries to alter your browser settings?
Many customers have reported that CCleaner installs its own CCleaner Browser Review and automatically changes your default browser to it.
Although you may avoid this by unchecking these two options during the CCleaner installation, many people will forget to do so and end up stuck with CCleaner Browser Review.
You can get back to your original browser by completing the following: • Open the Settings app. Using the Windows Key + I shortcut, you may accomplish this rapidly.
Go to the Apps section of the menu.
CCleaner browser's apps section Select Default apps from the left pane. Locate the Web browser in the right pane and change it to your preferred browser.
CCleaner browser default apps
How do I uninstall CCleaner Browser?
If you don't like CCleaner Browser, you can uninstall it like any other program.
Open the Settings app and navigate to the Apps area to delete CCleaner Browser.
Locate and select the CCleaner Browser, then click the Uninstall option.
To delete it, follow the directions on the screen.
If you're unhappy with CCleaner Browser, now is a good time to consider moving to another browser, such as Opera.
The browser includes an ad blocker and tracking prevention feature that disables all tracking scripts and speeds up website loading. Although CCleaner is a good browser, many prefer something safer and less intrusive.
CCleaner Browser: Chrome-Based Safe & Secure Web Browser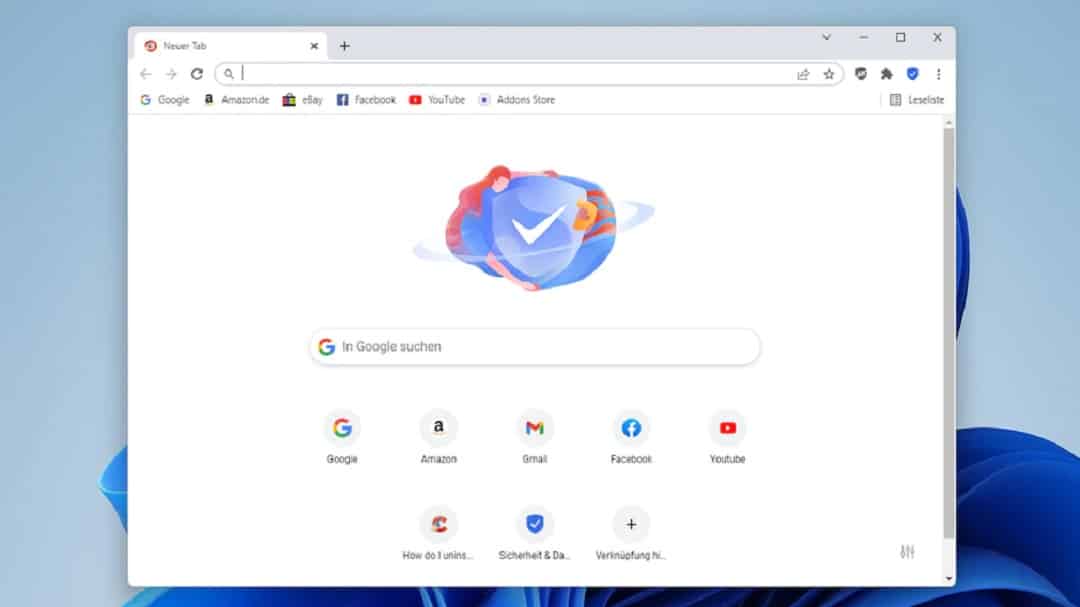 Even while Chrome and Firefox are very secure web browsers in and of themselves, some third parties offer web browsers based on them with additional capabilities to make them even more secure and safe. CCleaner has created a new safe and secure web browser called CCleaner Browser Review, developed by Piriform and now owned by Avast. It's based on Chrome, but with some added security features.
CCleaner Browser Review has a similar user experience to Chrome, except for a different icon. It adds a new icon to the toolbar called "CCleaner Security and Privacy Center." By selecting this icon, you will be taken to an interface where you may switch off or on all of CCleaner's optional features.
Anti-Phishing: It blocks harmful websites and malicious downloads, among other things.
Anti-Tracking prevents invasive ad trackers from gathering information about your web browsing or online purchasing habits.
HTTPS Encryption: It mandates all websites to use HTTPS for secure connections.
Extension Guard: It prevents the installation of any questionable extensions in the browser.
Flash Blocker: It entirely disables Adobe Flash content in the web browser.
Webcam Guard: You can use this to limit which websites have access to your webcam and microphone.
Some other "functions" displayed in the panel are also included in Chrome, and the CCleaner browser adds nothing new. Password manager, for example, is already included in Chrome code, but it has a shortcut in the "CCleaner Security and Privacy Center." There are also shortcuts to CCleaner (if installed on your system) and Stealth browser mode (Incognito mode).
CCleaner Browser Review is similar to Chrome in terms of functionality, but it adds some additional security measures that can prevent harmful sites and protect you from phishing attacks.
CCleaner Browser Review Pros and Cons
Pros:
Real-time problem monitoring. When the system starts, CCleaner Pro will operate in the background and monitor the machine without human intervention.
Scans and cleanups regularly. It's only necessary to specify which objects and how frequently you want to remove once, and everything else will be taken care of automatically.
It runs the program in the background and updates it automatically.
The disk cleaning will eliminate any traces of deleted files that could be utilized to recover them.
All-in-one solution There is no need to install additional software to keep the system running smoothly. All essential functions are included in CCleaner Professional.
The program's weight after installation is low, and there is less demand for system resources. Because it uses almost no disk or memory space, it is suitable for usage even on older and less powerful computers.
Cons:
An introductory program uninstaller that functions similarly to the old system's Install and Removes Programs, with no batch deletion.
Registry cleaner with a lot of power. There is a chance that some crucial files will be damaged during the operation, which could have unfavorable repercussions.
The majority of the utility's features are already included in Windows. Malware is a threat.
Intended mostly for non-demanding consumers. It does rudimentary disk analysis.
System Recovery does not allow you to use CCleaner to build recovery points; only those made by system tools can be used. It renders this feature completely useless.
The "Active Monitoring" tool. As previously stated, this feature collects personal information from third parties.
Why Isn't CCleaner Browser Safe Anymore?
You can hear a lot of reasons why you don't need a CCleaner these days. We've already identified some significant disadvantages that we couldn't overlook, but it's worth revisiting them.
Let's begin with some technical considerations. It's worth noting that CCleaner offers a registry cleanup tool that's quite aggressive. A novice user risks hurting the system by removing infrequently used but vital files if they are unaware of certain of the registry device's intricacies. It has the potential to cause both program and system failure.
The functionality of CCleaner is remarkable. Despite this, it only does each duty at a deficient level. CCleaner will suffice for basic, infrequent system cleaning and minor tweaking. On the other hand, those that require more complex tools that create noticeable results should look into more specialized software. Moving on, CCleaner's creators, Piriform, ignored custom update settings. Users were outraged when they discovered the software had been updated without authorization.
In version 5.45, there was another issue with Active Monitoring, which collects information about your system. Most importantly, you cannot disable this feature if you attempt to do so. After a reboot or a future application launch, it will be turned on automatically. Despite Piriform's concessions and the temporary removal of version 5.45, consumers were unsatisfied.
Is CCleaner worthy?
It's worth noting that this version of CCleaner continued to run in the background after being closed; to unload the application, you had to use the task manager because the icon on the taskbar didn't have the function "close the application." As a result, CCleaner is constantly collecting data for Avast. Even though most users launch CCleaner only when they need it and tell it not to collect information, this is the case.
Another CCleaner issue was hacking a 32-bit version of the program, which was then infected with a Trojan that gathered information about the system and could run arbitrary code. It's worth mentioning that the developers caught the exploit in time and patched the vulnerability before it became widespread, but the sour taste lingered.
After purchasing Avast's CCleaner, consumers were irritated by pop-up windows asking to upgrade to a premium version with automatic cleaning. CCleaner offers to install Avast antivirus during installation and does so if you do not uncheck the appropriate button.
Conclusion
It is claimed that when Avast acquired Piriform last year, the data of some users of the CCleaner application was breached. Avast has taken full control of the situation and has quickly resolved it.
I believe Piriform has created one of the best cleaning applications, CCleaner, which searches and cleans your computer thoroughly. Furthermore, supporting the desktop application with a secure browser hasn't left any cards on the table.
So, when you consider the big picture, utilizing CCleaner desktop and web browser keeps your PC and browser clean and safe, a fantastic feature every user requires.
Subscribe to Our Latest Newsletter
To Read Our Exclusive Content, Sign up Now.
$5/Monthly, $50/Yearly