Love Alarm Season 2 Release, Cast, Plot and Latest Updates in 2023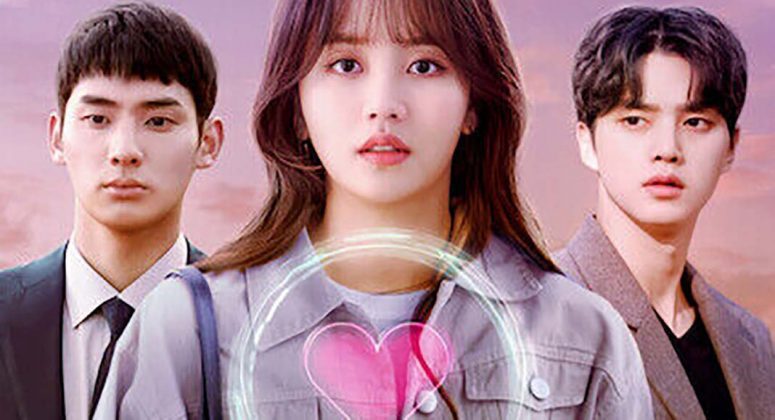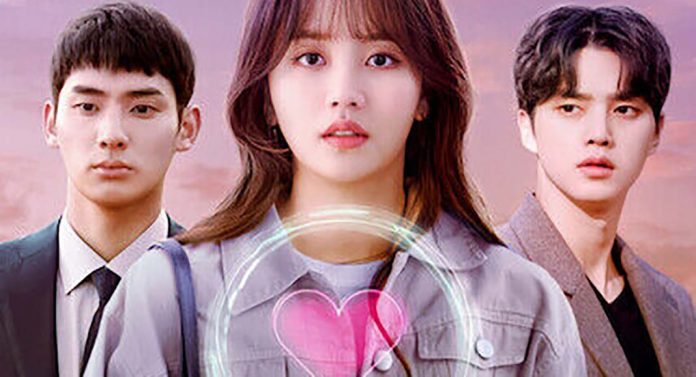 Love Alarm season 2 where people are alerted by an app that someone close loves them, Kim Chojo experiences young love while dealing with the challenges of her personal life.
Love Alarm Season 2 Plot Synopsis
Four years after the creation of the Joalarm mobile application, most people use the Joalarm version 2.0. The updated application introduces new features that allow you to display two lists, one for people you like and one for people you love. Thanks to the new version of Joalarm, there is a small exchange between Kim Jojo — Kim So-Hyun, and Lee Hye-Yeong — Jung Ga-Ram. Jojo ends up on the list of people Hye-Yeong likes in Joalarm. Hye-Yeong is happy about this. Hwang Sun-Oh — Song Kang dumped Jojo because his Joalarm didn't call when Jojo was around. He thought Jojo didn't like him, but he can't get the idea that Jojo might like him out of his head.
Note: Based on the webtoon " Joahamyun Woolrineun" by Cheon Kye-young, first published on September 14, 2014, on Daum Webtoon Company.
A look at the events of Love Alarm season 2
After the last episode of the first season, Jojo learns from Hye Yeong what it means to really love someone. She starts to get curious about how she really feels about him and wants to take off her protective shield. During Jojo's attempt to lift her shield, we also learn that while Brian Jeong is the face and CTO of Love Alarm, his younger brother Duk-gu (Lee Jae-Yeon), who is certainly not dead, is the real genius behind the app's updates and concept.
Meanwhile, Sun-Oh is in a relationship with Lee Yuk Jo (Kim Si Eun), but she still can't get the alarm to go off. It also doesn't help that she still hasn't gotten over her breakup with Jojo. He tries to nag her to get it over with.
Or, another plotline of this season is the murder mysteries related to the Love Alarm app.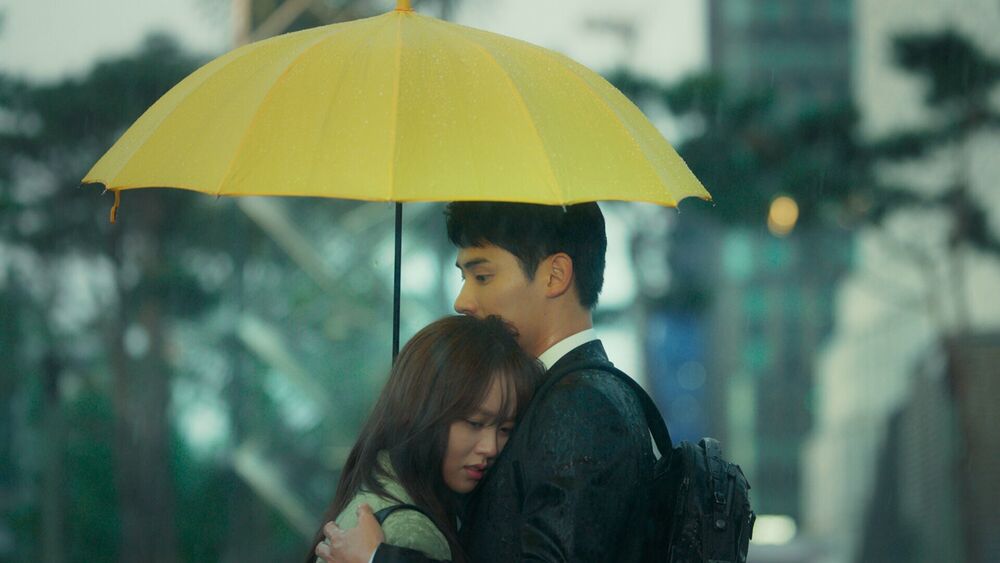 Who is Love Alarm season 2 killer and why is he killing people?
In the last episode, Jojo is approached by a strange man who knows that she is the artist who created the "Ringing World" art journal. When he approaches her a second time, he is stopped by the police because she has identified him as a killer who chooses his victims by ringing his alarm clock in love. It turns out that he was inspired by Jojo's art for his attacks. We learn that he is the sole survivor of a mass suicide of people who didn't feel loved because no one was sounding their love alarm.
After her arrest, Jojo has to go to the police station and explain what Ringing World is and that it is not an instruction manual or a plan to follow. In reality, Love Alarm season 2 is the story of how she survived her family's suicide alone. This revelation and retelling of her trauma is an important part of the inner turmoil we see in Love Alarm season 1.
Who will Jojo end up with?
Jojo finally decides to meet with Sun-Oh. She tells him that she is sad for putting up the sign, but that she has no regrets and is willing to do it again because she has learned a lot from the experience. It has allowed her to express her feelings only when she wants to and she is ready to do so. Sun-Oh says that she doesn't have to apologize and that it's not her fault that she doesn't feel the same way he does. They come to an agreement and can move on with their lives in Love Alarm season 2.
Jojo doesn't immediately throw herself into Hyo-Yeong's arms after talking to Sun-Oh. At first, she takes care of herself a bit. She decides to run a marathon, which triggers a realization in her that leads her to shed her self-loathing and the weight of the past. At the end of the course, she is greeted by a happy Hyo-Yeong.
The two men also end their friendship. They come to the bittersweet conclusion that, although they can never be as good friends as before, there is no enmity between them. They can now move on with their lives.
What happened to Duk-gu in Love Alarm season 2?
The development of the app, upgrades, and other technological elements are all part of the story of Love Alarm Season 2. So naturally, Duk-gu plays a bigger role in the closing of this episode. In the last episode, he tells his brother Brian that he wants him to get rid of Love Alarm 2.0 because, in his opinion, while it makes it easier to find the "best" matches, it hinders other, perhaps more meaningful relationships that aren't necessarily driven by technology (like Jojo and Hyo-Yeong). That's the last piece of advice he has to give Brian before he leaves his role as Love Alarm's developer for good. But Duk-gu has not yet finished developing the app.
In the finale, Duk-gu meets his one-sided love, Gul-Mi (Park Min-si), and reveals his identity as a developer of Love Alarm. During their romantic conversation, in which we see a hint that Gul-Mi sees Duk-gu romantically, he also mentions a couple of apps he is working on Love Alarm Go, and a new lie detection app.
The end of Love Alarm season 2
After a nearly two-year delay caused by the pandemic, the second season of Love Anxiety is finally here! And if you're the kind of viewer who likes to watch back-to-back series, once a full season has been released, chances are you've already watched the whole thing, especially since there were only six episodes in the output, two less than the first season. True Crime.
The second season picks up where the first one left off, four years after the launch of dating app Love Alarm and four years after we were introduced to the tangled love triangle of Hwang Sun-Oh (Song Kang), Lee Hye Eun (Jung Ga-Ram), and Kim Jo (Kim So Hyun). Love Alarm has received a 2.0 update that allows users to see predictions about their possible partners. И… Yes, a lot has happened. So let's recap before diving into the last episode.
5 ways to live up to Love Alarm season 2
K-drama fans know that most series don't last more than one season, but Netflix's online animated series Love Anxiety was so successful that it needed a new installment. Many plot questions were left unanswered at the end of the first season, and fans wanted a sequel. Will Sun-Oh and Jojo continue their story?
Or will Jojo finally give up and find a new love? Fans were eagerly waiting for the premiere of the new season in 2021. The new episodes surprised some fans with their ending, but at the same time fulfilled many plot expectations. It can be said that the second season began and ended several chapters.
Sun-Oh still loves Jojo
In the first season, Sun-Oh does not break up with Jo-Jo. Instead, Jojo uses her Love Alarm sign to make Sun-Oh's app stop ringing. But even though Sun-Oh never forgot her first love, it was expected that in Love Alarm season 2, he would want her back.
Sun-Oh still doesn't know why Jojo stopped ringing her alarm clock. When he discovers the signal, he confronts her and tries to make her understand that she still loves him. Once again, his life falls apart because he can't let her go, even though she tells him the truth and how she really feels.
The love alarm is always under control
Given that the first season relied so heavily on the LoveAlarm app, it's not surprising that the second season does as well. The popularity of the app drove the plot of the first season. In Love Alarm 2, the app did not lose its popularity, even after numerous security incidents and reports.
Everyone still relies on the app to find love. Gul-Mi is even very happy to have been the first to receive a software update that allows it to see a map of potential suitors, not to mention that the app now has a list of the best and most attractive users.
Gul-Mi is getting what he deserves.
In the Love Alarm season 1, fans didn't like Gul-Mi's character very much. She was arrogant, manipulative and conceited. So in the Love Alarm second season, fans expected to see a turnaround in her life. And so it was. Her online store is a big failure, she has no prospects and her mother wants her to grow up.
Gul-Mi is still jealous of Jojo and sometimes teases her. Most importantly, she is still the same selfish person she was in high school. She is given the opportunity to get a new LoveAlarm upgrade. She has to prove her ranking to find out the identity of the inventor, and she accepts. When she finds out, it's Duk-gu, she blames him for creating the lie detector app, but he doesn't care.
Jojo's complicated history
Jojo's plot is quite complex. But what made it so difficult to watch her on-screen was her constant struggle with her emotions. At first, she deals with her ex and quickly falls in love with Sun-Oh. The sequence leads to problems with her social status and overbearing family members. In the end, she never gets over how she really feels and builds a protective shield for herself.
The same thing happens in Love Alarm season 2, and Jojo can't accept his feelings. She knows that she can't be with Sun-Oh anymore, but she is reluctant to commit to Hyo-Yeong. Also, she feels lonely and guilty about her posts in the Badge Club. Jojo also can't tell Hyo-Yeong how she feels until she gets rid of the sign.
Hye-Yeong is always on Jojo's side.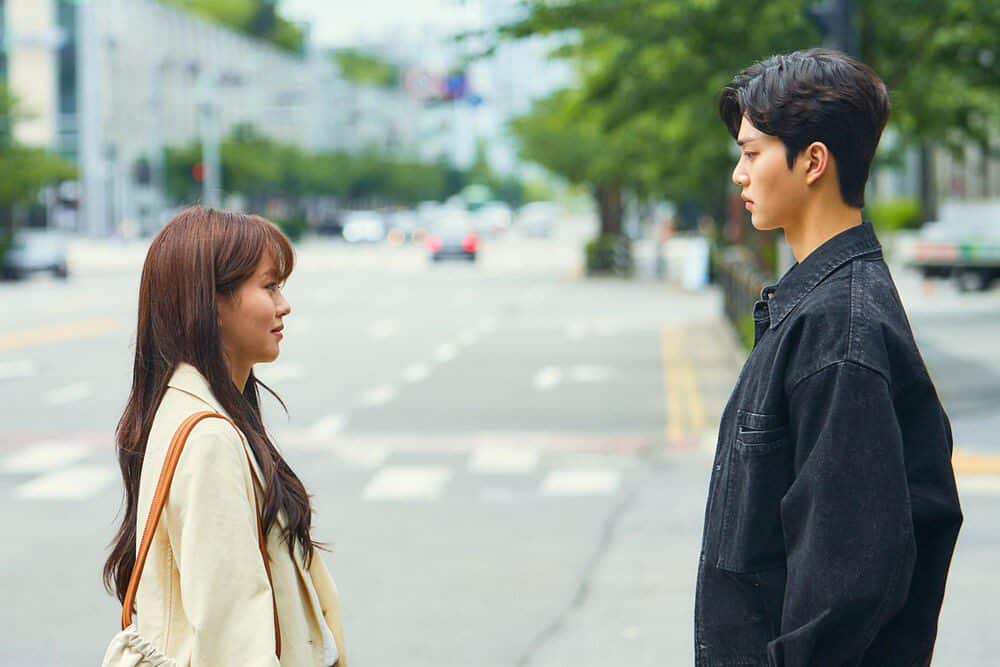 Hye-Yeong is a good guy while Sun-Oh was more of a bad guy. HyeYeong keeps showing that he really loves Jojo and cares about her. Even when she decided to date her best friend, Hye-Yeong held back.
It was nice to see that he didn't give up on Jojo in season 2. He promised to always be there for her, even as a friend and promised to call her for LoveAlarm 10 times a day. Fans loved that Hye-Yeong didn't push Jojo to love him. She had to take care of it herself. Just like in the first season, Hye-Yeong was a shoulder for Jojo to cry on no matter what happens.
5 ways in which Love Alarm season 2 surprised fans
In Love Alarm season 2, Jojo's plot became a little more complicated, thanks to Joalarm and social media. In Love Alarm season 1, viewers learned that a group of Love Alarm users were trying to end their lives together. Also, they became frustrated with how the app was affecting their love lives.
The second season reveals that Jojo may have played an important role in this case. She is a member of the Badge Club and author of the book "A Ringing World". She is the book describes her struggles with a great heart. Unfortunately, her messages affect several people, causing them to want to end their lives. But one of the survivors becomes obsessed with her, leading to a gripping plot.
Sun-Oh's mother
Since Love Alarm season 1, fans have known that Sun-Oh does not have a good relationship with his mother. She manipulates him and cares more about her family's image than her son's feelings. Fans did not expect to feel sympathy for her in Love Alarm season 2. Now her real problems are shown on screen in the second season.
History of Duk-gu
At the end of Love Alarm season 1, fans were heartbroken when Duk-gu was seen sitting on the edge of a window before committing suicide. Therefore, his plot in the second season was obviously not expected. In the new season, the creator and CEO of LoveAlarm is a sweet and handsome man. And there is still a veil of mystery around him as Jojo searches for Duk-gu to raise his shield.
There are hints that Duk-gu may not really be dead. In the end, it turns out that Duk-gu never died, but went into hiding and left his older brother in charge of the company as the fake CEO. But she is still the boss, as she prevents his brother from launching LoveAlarm 2.0.
Sun-Oh gives Yuk-jo a chance.
Fans usually have unpleasant feelings towards the protagonist's new girlfriend. Yuk-jo was introduced in the first season as a famous celebrity and Sun-Oh's girlfriend. Their relationship will continue in the second season, but apparently, Sun-Oh doesn't see it that way.
Hye-Yeong has the girl!
Fans of K-dramas know that it is incredibly difficult to get rid of the "supporting actor syndrome". Many characters go out of their way to woo the star, but never manage to win her heart. Hye-Yeong breaks this mold and becomes the second leading lady to woo the girl.
In Love Alarm season 2, fans went through a roller-coaster of emotions wondering if Jojo and Hye-Yeong will really be together. But patience and true love prevail, and Jojo uses his spear to ring Hye-Yeong's alarm clock and finally prove to her that she truly loves him of her own free will.
New novels in the air for Love Alarm season 3?
After meeting Duk-gu, Gul-Mi becomes the center of attention on social media as word spreads that she is the face of the Love Alarm program. This gives her the fame she's been craving since the first season, and naturally, she tells her vlog viewers how she and Duk-Gu met. There is no definite ending to this love triangle, so this could certainly be a potential romance to watch if Netflix decides to renew the series for Love Alarm season 3.
Sun-Oh and Yuk Jojo's love story is not over yet. In the end, Sun-Oh realizes that he really has feelings for Yuk Jojo and wants to be with her.
When Yuk Jojo returns from her trip, she is surprised to see the photos and bursts into tears because Sun-Oh used to go to her apartment every day and ring the doorbell to check if she was at home. So now he's back, he surprises Sun-Oh just as he's about to leave after ringing the doorbell. He tells her that he will come back every day until the Love Alarm goes off, and they kiss. This is another promising love story to watch out for, in case there is an upcoming season.
Apart from this, if you want to know about Young Justice season 4, Shield Hero season 2, Salvation season 3, the feed season 2, Taboo season 2, how to share Netflix account, you can read them from our Entertainment and Technology category.