15 Best Hindi Movies on Amazon Prime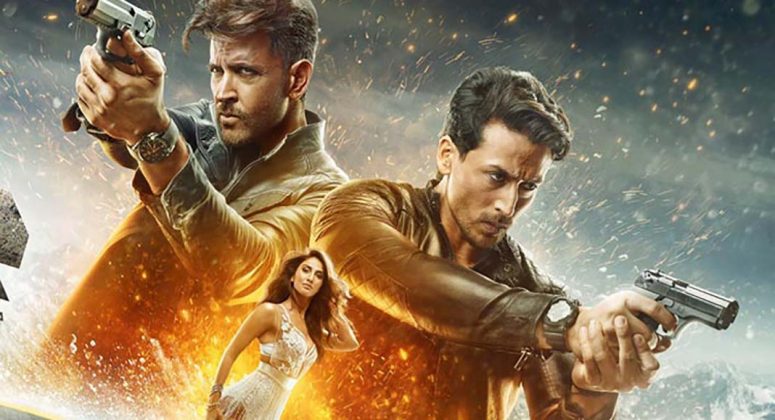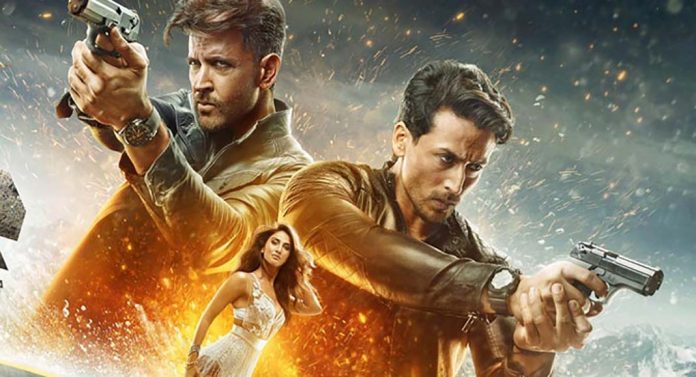 The 15 best Hindi movies on Amazon Prime are very popular among the Bollywood fans. Bollywood's world-famous musicals are only a small part of Indian entertainment. There are regional plays in a variety of languages from across the country, incredible short films, and, most recently, some truly fantastic television – but let's start small. So, check out here 15 best Hindi movies on Amazon Prime.
Amazon provides a large library of Hindi movies, which are the most popular language for Indian films and include a wide range of genres. Want to see what all the excitement is about with a Bollywood classic? You've come to the right place! If you're looking for a hidden gem with a tragic finish, go no further. That's also something we've got. A couple titles were even duplicated in Netflix's library, so be sure to check them both out! 
1. Raazi 
This film, written and directed by Meghna Gulzar, is one of the best mainstream Indian films of the decade. During the 1971 Indo-Pakistani War, Alia Bhatt plays Sehmat Khan, a young woman recruited to spy for India. Sehmat marries into a Pakistani household and is charged by her father, who dies soon after the wedding, with spying on them. Raazi is one of the best Hindi movies on Amazon Prime.
The training montage, tense monitoring, and brushes with death are all present in Raazi, but Bhatt's portrayal anchors the toll of espionage in a manner that few films do. After a high-stress encounter or seeing the results of her actions, Sehmat frequently breaks down, the war's body count supposedly bigger than any of the individuals trapped in its crossfire. Many Indian films fall to mindless nationalism, but through the eyes of a younger India and Pakistan, and through people like Sehmat's husband Iqbal (Vicky Kaushal), who are never villainized but made human and approachable, it feels different.
2. Kabhi Khushi Kabhie Gham 
Karan Johar's three-and-a-half-hour epic, better known as K3G, is the family drama of the 2000s, and it's basically two movies: First, there's the narrative of Rahul (Shahrukh Khan), the eldest son of the affluent Raichand family, who falls in love with quirky rural girl Anjali (Kajol) and is disowned by his father, Yash (Amitabh Bachchan). In the second part, Rahul's younger brother Rohan (Hrithik Roshan) travels to London and wants to reunite their family. Rohan also dates Anjali's queen-bee sister Pooja (Kareena Kapoor).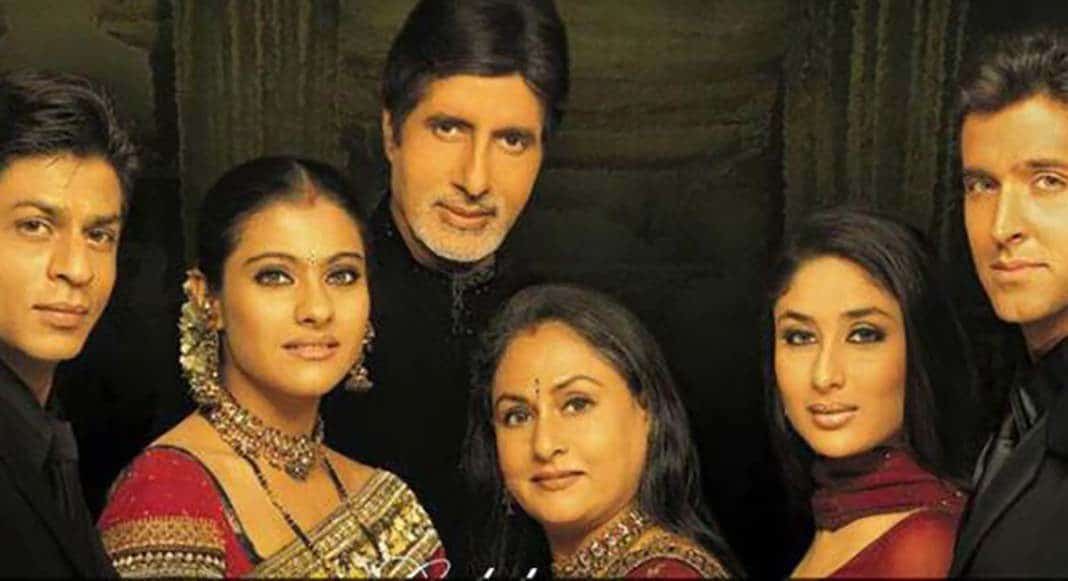 Despite the fact that the film was apparently made to bring together the hottest romantic couplings from three generations of performers (Bachchan's real-life wife Jaya plays the Raichand matriarch), Johar's tonally crazy film resembles Bollywood to a T. The first half is ignited by Khan and Kajol's famous chemistry, while the second half has Rohan and Pooja, who are simply ridiculous (but so, so entertaining). Both Kapoor and Roshan were popular at the time, but the former was frequently typecast as a sex symbol and romantic lead without the depth that she plainly possesses. K3G allows her to show off her variety, and the "Poo" sequences have become so famous that even staunch Bollywood fans quote her like Mean Girls.
3. Gully Boy 
Murad, a college student in the Mumbai slums who finds consolation in rap music, is played by Ranveer Singh. He tries his hand at lyrics and performance as he learns more about the genre, displaying a natural gift that propels him to local success — and then some. Partnership of Singh, Alia Bhatt, and filmmaker Zoya Akhtar is as potential as you might think. The three titans in Indian film industry did a great job. The soundtrack includes a tune with executive producer Nas, as well as dozens of Indian rappers and musicians from across the country. Subscribers want to watch such movies like Gully Boy as it is one of the best Hindi movies on Amazon Prime.  
4. Dil To Pagal Hai
In this romantic musical dramedy from 1997, Shahrukh Khan, Madhuri Dixit, and Karisma Kapoor appear. Khan portrays Rahul, a dance theater director who is regularly encouraged, taunted, and adored by his lead dancer Nisha (Kapoor). When Nisha's ankle gets injured, the firm recruits Pooja (Dixit), who dazzles everyone with her raw talent while falling in love with Rahul.
Due to a perfect storm of Bollywood talent, including experienced writer and director Yash Chopra, '90s musical powerhouses Jatin-Lalit, and the feature film debut of choreographer Shiamak Davar, who would reign for years to come, Dil To Pagal Hai holds up after almost 30 years. Khan, Kapoor, and Dixit deliver grounded and captivating performances, bringing Chopra's enthralling writing to life. The Hindi movie is based on a love triangle. Both Nisha and Pooja live, grow, love, and hurt each other in the story. 
5. Pataakha 
Sisters Badki (Radhika Madan) and Chutki (Sanya Malhotra) don't just fight; they yell, scrape, and howl like wild animals or rival nation-states. Their miserable father (Vijay Raaz) tries everything he can to calm down the bickering siblings, but to no avail. In writer-director Vishal Bhardwaj's best work since Omkara, Madan and Malhotra hold nothing back as they yell and claw at each other in front of friends, husbands, children, and local villagers throughout their lives.
6. Chak De! India 
Who doesn't enjoy a heartfelt sports film? Shimit Amin's 2007 film follows India's national field hockey team, a motley crew of women from various religious and cultural backgrounds who serve as a metaphor for the country's internal diversity and turmoil. Former men's team captain Kabir Khan (Shahrukh Khan) must inspire his teammates like any imaginary coach worth his salt, not only to build a cohesive group of athletes, but also to atone for his previous losses.
There's a cocky star player (Sagarika Ghatge), a misdirected loose cannon (Chitrashi Rawat), class disputes between village and city dwellers, and player judgment regarding everyone's motivation for being on the team and sticking on it. Khan does his best, but this is a film about India's ever-enduring, yet perpetually undervalued women. From beginning to end, you'll be rooting for them. Such movies are very popular. Fans always search for such movies based on the real-life story, so this Hindi-language film becomes one of the best Hindi movies on Amazon Prime. 
7. Band Baaja Baraat 
Despite early disputes, both Bittoo (Ranveer Singh) and Shruthi (Anoushka Sharma) together begin a firm of wedding planning. After some early faltering, business is growing — but it also leads to one or both of them catching feelings, as Shruthi predicted. Band Baaja Baraat, like Sharma, who was still relatively unknown at the time, and Singh in his spectacular cinematic debut, is irresistibly attractive. The writing by Maneesh Sharma, a first-time feature filmmaker, and Habib Faisal, a writer, stops this from merging into the plethora of Indian films and shows about weddings, wedding planning, and the love that blossoms amid the festivities of a shaadi.
8. Sherni
In Amit Masurkar's film, Vidya Vincent (Vidya Balan) is dispatched to chase down a rogue tiger. Vidya faces opposition as a government official from unscrupulous and influential persons who either ignore the sanctity of Indian wildlife or disparage her because she is a woman (strong women are sometimes referred to as sherni also).
The antagonism is kept modest but smoldering by writer Aastha Tiku, who always hints at something bigger, like the tiger lurking just out of sight. Balan is well-known for his unforgettable performances, and he's surrounded here by a supporting cast that feels impossibly real.
9. Hum Tum
Rhea (Rani Mukherji) and Karan (Saif Ali Khan) spend over a decade getting to know each other in this fun-filled version of When Harry Met Sally. He irritates her at first, with both of them spouting cringey cliches about the other gender, but as time passes, both characters evolve, creating a strong friendship that blossoms into passionate love.
In 2018, I went back to Hum Tum with trepidation, expecting it to break apart in the face of modern criticism, yet it has held up surprisingly well. Khan and Mukherji have had a streak of costarring roles, and together with writer-director Kunal Kohli, they create two characters who feel more real to what many of us see in our lives than any ostensibly ideal representation. Allow for some dated editing (and wardrobe) and you'll have a great time.
10. Thappad
Ami's (Taapsee Pannu) and Vikram's (Pavail Gulati) ostensibly perfect marriage is shattered after he slaps her in front of dozens of witnesses at a party. It's not a scenario that any cast or director could pull off, but Anubhav Sinha chooses to chronicle Ami and Vikram's disintegrating domesticity through the voices and experiences of everyone around them.
Domestic violence is a major issue in India, as even small percentages of women account for millions. While their single neighbor blames Vikram for even attempting to put the whole ordeal behind him, the maid dismisses Ami's story and uses it to excuse her own domestic abuse. Ami's brother has his own viewpoint, which differs from that of his wife. The slap is shown as insignificant at times and essential at others, aggressively gaslighting and forcing the audience to establish and maintain their own point of view. While Ami does offer at least one sad monologue, the rest of the movie is significantly more provocative and interesting than many with more action.
11. Dawaat-e-Ishq
Gullu (Parineeti Chopra) and her father (Anupam Kher) devise a plan to meet potential husbands for her and then sue anyone who asks for a dowry, which is money and items paid for by the bride's family as a gift to the groom's family.
The plan is amusing and intriguing, but it's three words that put Dawaat-e-Ishq on this list: Aditya Roy Kapoor is an Indian actor. Not only is Kapoor's performance as potential suitor Tariq criminally charismatic, but his and Chopra's wild chemistry keeps the picture going through one-too-many musical montages and a delayed climax. Come for the cuisine, but stay for the experience.
12. WAR
Yash Raj Films may have found an identical stepbrother for its Indian Dhoom franchise in WAR, with fast cars, a charismatic male lead, extravagant action set-pieces, and a colossal budget. WAR, directed by Siddharth Anand and starring two men who undoubtedly observed a tight diet throughout the whole filming process, is an action-thriller with a major emphasis on the term "Action." To summarize, WAR is a high-budget, high-octane action thriller that falls short when it comes to decent storytelling. If you enjoy mindless battle sequences or are a fan of either Hrithik or Tiger, you should watch this one of the best Hindi movies on Amazon Prime.
13. 3 Idiots
3 Idiots is one of the most popular Bollywood films of all time, and it epitomizes the perfect balance of commercial and critical success. 3 Idiots, directed by Rajkumar Hirani, is a charming film about nostalgia and self-discovery. Two men journey to Ladakh in search of a friend who was a big part of their life in college but has since vanished. They reminisce about all the crazy moments they've had on the way, making it a pretty well-woven friendship story. Aamir Khan, R Madhavan, Sharman Joshi, and Kareena Kapoor feature in the film 3 Idiots.
14. Dil Chahta Hai
Another Aamir Khan entrance, this time to the turn of the century, almost two decades ago. Dil Chahta Hai was a forerunner in the field of Bollywood road films. Dil Chahta Hai is a pleasant flick that you may enjoy at any moment. It follows long-lost friends on a trip to Goa to rediscover their approach to life.
15. Munnabhai M.B.B.S
While there was a strong argument for me to include the sequel Lage Raho Munnabhai instead, I chose to do so mostly due of the film's story. After being convicted in a case relating to the 1993 Mumbai Bomb Blasts, Sanjay Dutt's second life in Bollywood began with this film. It was Dutt's comeback to Bollywood, and he did it successfully. Arshad Warsi and Boman Irani deliver strong performances, making this a great film to watch with the whole family.
Conclusion
If you check up what defines Bollywood, you'll learn that the film industry is the world's largest industry, with its headquarters in Mumbai. It is one of the most prestigious film industries in the world, producing around 1,000 films per year. Bollywood cinema, on the other hand, is full with emotion. Bollywood cinema, with its versatility as one of its strongest suits, stands out among its peers in more ways than one. So, watch the best Hindi movies on Amazon Prime Video and it's nearly impossible with the vast libraries available on OTT platforms. While everyone's tastes are different, many of the films found on any best Bollywood movies list. 
Apart from this, you can also read Entertainment, Tech, and Health related articles here: New iPhone 13, Vivo Y53s Review, Eye Shapes, M4uHD, Fever Dream, Moon water, Oppo Reno 6 Pro Review, iPhone Headphones, Best gaming desks, TheWiSpy Review, Spanish Movies, hip dips,  M4ufree, Xiaomi Mi 11 Ultra Review, Pulse Oximeter, Google Pixel 5a Review, NBA Stream XYZ, CCleaner Browser review, Avocado Calories, Bear Grylls net worth, Rihanna net worth 2021, Dry white wine, Highest Paid CEO, The 100 season 8, Sundar Pichai net worth, Legacies Season 2, Grimes net worth, Oscar Isaac height, Konosub season 3, Good Omens season 2, F95Zone, how to change MSI keyboard color, Microsoft Office Suite, how to block subreddits, How to Share Netflix Account, how to change Twitch name, The Last Airbender 2, Sherlock Season 5, Homeland cast, Now you see me, Love Alarm season 2, Young Justice season 4, Shield Hero season 2, Salvation season 3, Vivo Y53s Review Jack Ryan season 3.
Subscribe to Our Latest Newsletter
To Read Our Exclusive Content, Sign up Now.
$5/Monthly, $50/Yearly