Sherlock Season 5 Release, Cast, Plot and All You Should Know in 2023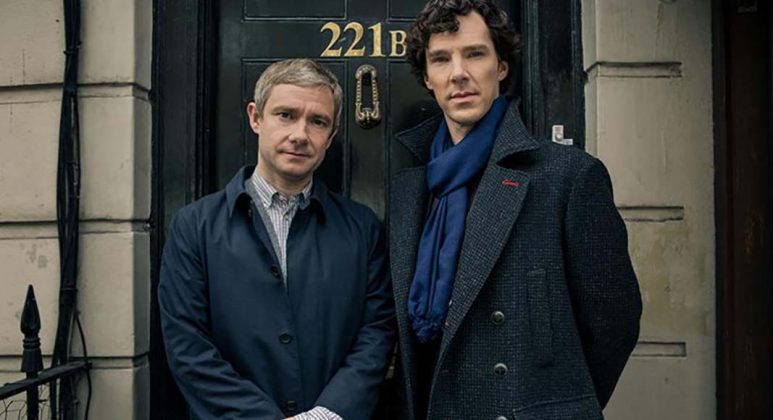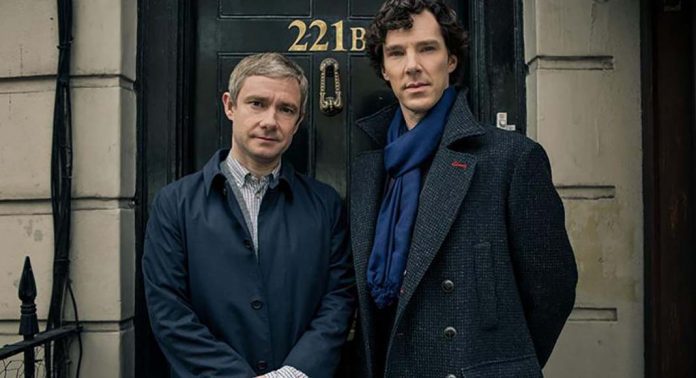 Sherlock season 5 is a sequel of Sherlock movie and fans are always want to know about the updates. Sherlock is a stylish, intelligent and extremely cinematic television interpretation of the detective you may hear of – Sherlock Holmes. It also gave us a breakthrough performance in the title role from Benedict Cumberbatch.
We now see him at the center of Marvel Cinematic Universe (MCU) as the enigmatic magician Dr. Strange, whom we would describe as "Sherlock Holmes if he could literally do magic. The Sherlock series, which aired on the BBC in 2010 and then became an international hit on Netflix, ran for four seasons. It's a British series, so "four episodes" and one special. The last episode aired in 2017 and the most recent episode was titled "The Final Problem".
Could we soon have Sherlock season 5? A fifth season of Sherlock? Another one special episode? A movie? A crossover between the MCU and the Holmes universe with Robert Downey Jr. in which we see Sherlock, Iron Man and Doctor Strange playing Parcheesi?
More than 100 years after his introduction, it is clear that public interest in Sherlock Holmes and his various adventures is not going to wane. Netflix's excellent Enola Holmes offers a different take on the character, focusing not on the detective himself but on his sister. Additionally, the still-delayed release of "Sherlock Holmes 3," starring Robert Downey Jr. and Jude Law, in which the MCU star prepares to solve the biggest case of his career.
About Sherlock season 5 updates?
Benedict Cumberbatch, with his cold and calculating demeanor that sometimes bordered on sociopathy, offered a new version of the detective that stayed true to the original version of the character while giving him a more realistic touch for modern times. This created one of the best Sherlock Holmes characters of all time. So it makes sense that fans would want to see more of him and his trusty sidekick, Dr. John Watson, solving cases and annoying each other along the way.
In an interview with Collider to promote his upcoming film, The Courier, Cumberbatch revealed a less-than-optimistic view of the series' future. He tried to put a positive spin on it, saying, "I'm the worst person to ask, because I never say never, of course. But I don't. And I'm the worst person to ask because right now, my schedule is very, very busy, as is Martin [Freeman's] and all the other main actors' schedules. So who knows?"
In short, it seems that nothing is ready at the moment, but that doesn't mean that those involved in the project rule out the possibility of a return in the future. 
We don't think that a magical scenario exists today, and it will probably take a lot of effort to bring back the requested actors. Perhaps in the future, we will have a Logan version of Sherlock Holmes, with these iconic characters returning for one last investigation to send them on their final journey. For now, fans can take solace in the fact that this series is not yet obsolete.
When will Sherlock season 5 premiere?
With Sherlock season 4 premiering on Netflix, it's time to catch the latest adventures of the boys from Baker Street. With the credits of The Last Trouble finally rolling, viewers are inevitably asking the burning question: when, if ever, will we get a fifth season? Let's take a look at what we currently know about the premiere date, cast, and plot of Sherlock season 5.
The premiere date of Sherlock season 5 is a matter of math and research. The first episode premiered in 2010, and the next two within two years. It gives a pretty good idea of the series' production schedule at the best. However, the 2016 brought only one special episode, and Sherlock season 4 didn't come out until 2017. Furthermore, in 2018, series co-creator Steven Moffat said in an interview with Radio Times that the premiere date for a possible new season is very much in question.
"We don't have an immediate plan, but I would be surprised, given our collective enthusiasm, if we didn't do it again," Moffat said. "When I don't know. I think maybe it's time for a longer break, I don't know," Moffat said.
The main reason for the "let's see" approach could be that all the important people are incredibly busy. In addition to Cumberbatch and Freeman, Moffat and co-writer Mark Gatiss are planning a Sherlock-style horror drama, Dracula, after the fourth season, which will air in early 2020. But if the stars align, the door is open for Sherlock season 5. Cumberbatch recently said that, in an ideal situation, he would do anything for a "Sherlock" return. "Maybe one day, if the script is right. And I say a script, maybe it'll be a movie and not a TV series."
Obviously, this isn't the best news for those yearning for the Sherlock sequel as soon as possible, but it's better than never.
Who is part of the cast of Sherlock season 5?
The first and foremost requirement for the premiere of Sherlock season 5 is, of course, the return of Benedict Cumberbatch as Holmes and Martin Freeman as Watson. Given that Moffat and Gatiss will likely still be calling the shots when the season premieres, it's almost a given that Gatiss will also appear as Mycroft, Holmes' ever-wary older brother.
Aside from this trio, there is no word on who will return in the next season. The series could easily bring back any living character, with the most likely candidate being the series' main villain Sherlock and Mycroft's even smarter and more troubled sister Evra (Sian Brooke). In a series like Sherlock, just because a character is sadly dead is no reason for them to remain off-screen. Jim Moriarty (Andrew Scott), for example, was especially fond of making posthumous appearances.
Of course, there is the possibility that there will be plenty of interesting new villains and supporting characters in the series, and if the series story is any indication, they will be ones to watch. Hopefully, Looper will keep you posted on any new developments in this regard.
What is the plot of Sherlock season 5?
Part of Sherlock's appeal is that the series is unafraid to treat the source material. In the heavily modernized and reworked episodes, Arthur Conan Doyle's classic stories are given ample treatment as a source of raw inspiration and numerous Easter eggs, giving the series as a whole a welcome combination of unpredictability and familiarity. With every allusion to Reichenbach Falls and the Hound of the Baskervilles, the series can subvert the premise of a story or even introduce an entirely new concept, such as Eurus Holmes.
It's possible that the series will be inspired by many Sherlock Holmes stories, but as always, no one knows what Sherlock will think. We do know, however, that Gatiss has expressed interest in adapting The League of Redskins, a complex short story from Heist. If that plan is still on the table, the villain of the case, notorious crime lord John Clay, could pose a major challenge for the main characters.
Who will be part of the cast of Sherlock season 5?
Of course, we expect Benedict Cumberbatch to return in the title role and to be joined by Martin Freeman as Watson.
In the last episode we were introduced to Sherlock's sister, Euroa Holmes played by Sian Brooke, of whom Sherlock remembered nothing.
In an exclusive interview with Express.co.uk, Sian Brooke said she would love to play Eura again. She replied, "It would be great, it's definitely a character I would love to reprise. It's not every day you get to do a role like that, it's abnormal and roles like that are always great."
"She doesn't react or act the same way as everyone else. It makes me wonder what's going to happen to her next. There's definitely more to this character than that," Brooke said.
Is there a trailer for Sherlock season 5?
Unfortunately, there is still no official confirmation about the premiere of the new series, the trailer has not yet been released. Trailers are usually released a few months before the series airs, so fans will have to be patient for a while.
Fans can check out the series and there are many favorite clips from the series online. You'll have to keep an eye on this page for the official release date of the new trailer for the series.
On January 14, 2020, Moffat stated that Sherlock season 5 was planned. But that no final decision had been made at the time of the fifth season's airing. Both Cumberbatch and Moffat had expressed a desire to continue the series in the future, but nothing was planned.
Since Cumberbatch and Freeman are both busy with other series, a final release date for the film is still up in the air. Cumberbatch has also recently appeared in Doctor Strange and 1971, while Freeman stars in the TV series The Breeders.
Martin Freeman breaks silence on the possibility of Sherlock season 5
The fourth season of Sherlock ended on January 15, 2017, and since then, readers and viewers of Sir Arthur Conan Doyle's series have been wondering if a fifth season will ever appear. Here's everything we know about the possibility, renewal, casting and storylines of a fifth season of Sherlock.
The first season of "Sherlock" premiered in 2010, with the following two seasons premiering almost two years apart. In the fourth season of Sherlock, which premiered in 2017 after a hiatus of almost three years, the gap widened even further, with the exception of one particular episode that aired in 2016.
Speaking of season five, series co-creator Steven Moffat told Radio Times in 2018, "We have no immediate plans, but I would be surprised, given our collective enthusiasm for the series, if we didn't do it again." "When I don't know. I think maybe it's time for a longer break, I don't know."
Recently, Dr. Watson starred by Martin Freeman broke his silence and said that a Sherlock movie could be made instead of Sherlock season 5. "Yes, I think it's possible. It's more likely, yes. I think we all leave it so it's not a full stop, it's just a big ellipsis or a big pause. Maybe it's because we don't want to say, 'Oh, that's a point.' I'm not sure. Honestly, I'm a firm believer in not going past the expiration date, whatever it is. Don't go past the expiration date," Martin Freeman told Collider.
"I guess we'll have to wait and see if we get tired of our hospitality over time and if people have moved on. So, I don't know. I really enjoyed doing this. I'm very proud of this program. It's one of the best-written things I've ever done. It's one of the best things I've done. I really like doing it, but I don't know. It's been a long time. There hasn't been a new series in four years. So, yeah, it's probably more of a one-off thing," he added.
Benedict's team will continue to work on Sherlock season 5
Benedict Cumberbatch has already told the Associated Press that he and his team will continue to work on the fifth season of "Sherlock." Suffice it to say that viewers have been warned from time to time that a fifth season is still in the works.
When Cumberbatch was asked about rumors of a fifth season of "Sherlock" being canceled, he said, "No one has closed the door on Sherlock."
Although Benedict Cumberbatch and Martin Freeman have been busy with other projects, it looks like viewers may see them together again in Sherlock season 5 after a long wait. According to Freeman's comments, he enjoyed his involvement in the series and both actors have a positive view of the series. 
Apart from this, you can read more Entertainment articles here Now you see me, Love Alarm season 2, Young Justice season 4, Shield Hero season 2, Salvation season 3, the feed season 2, Taboo season 2.