Ebike: How It Can Be a Good Business Commodity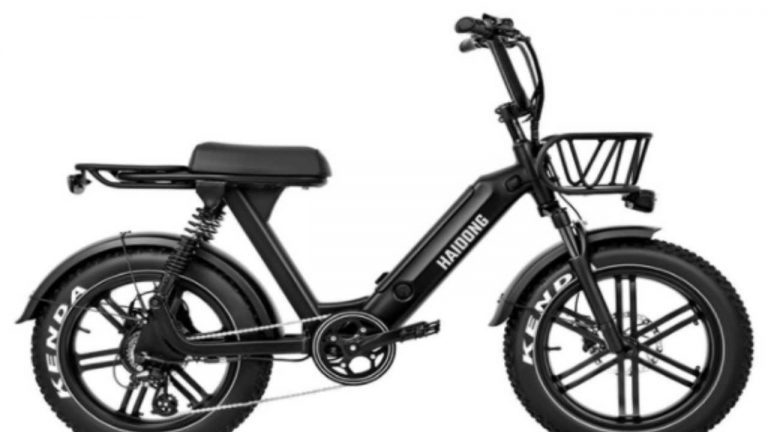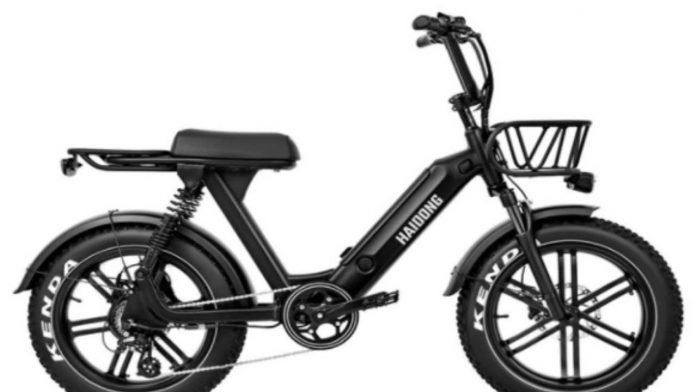 Today you can find on the Internet various wholesale electric bikes at affordable prices. But there may be one question that arises in your mind.  Do the ebikes have good prospects as a business commodity?
Ebike business
It is ecological and helps to keep you in shape, and the new e-bike is experiencing a golden age in many cities especially in Western countries. Hence, a large number of business ideas emerge, some very original and others much more classic, to take an economic advantage of that reality. Here are some examples:
– Ebikes for overweight people
Most ebikes are designed to hold up to 100 kilograms of weight, but with the high proportion of people with obesity and overweight problems, this resistance is sometimes insufficient. That is why there is another niche market, with models that hold much more weight. Cycling can be a very positive exercise to lose weight for many overweight people, since there is less impact on the joints than in other activities such as running. Depending on your business need, you can order ebikes from a reputable wholesale seller such as Haidong bike.
– A sonar to catch motorists who do not respect the safety distance
It is an American invention. Until now, it was very difficult for the police to fine those drivers who did not respect the minimum distance when passing a bike. With this invention, a sonar that measures the distance when a car passes a policeman's bike, drivers can easily be identified and provide accurate information about the offense. In the medium term, this tool could help improve driving habits with respect to ebikes.
– A quick workshop
If you own an ebike, you can probably get by with the basics like repairing the electric motor, or even adjusting the brakes. Many other people can find it difficult, and there are other mechanical incidents that require more knowledge anyway. The problem is that it is not very important to go to a distant workshop, leave your bike for several days and come back, because you lose your means of transport for too long. That is why it can be interesting to create small quick workshops that repair on the spot.
– Ebike painting 
Ebikes are usually sold in very standard and neutral colors, to maximize their sales potential. The user can then paint the frame if they want, but often the result is not very good. For that, it could be interesting to think of a business specialized in professionally painting ebikes, to give the customer an ebike with the colors they want, and that is a unique product.
– Helmet rental
Although finally the traffic law does not oblige adult cyclists to wear helmets when they circulate in the city, the possibility of renting helmets is interesting, especially as accessories for those who are going to rent an ebike to take rides outside the city, or those who are concerned about their safety. It could be a more rented product by the same company that rents ebikes, or it could be a separate service.
– Make walking routes
The topic of tourism can be exploited in many ways. One of them is to design routes for cyclists, with different levels and different approaches. One route could be a visit to the emblematic sites of a city, another a pleasant walk in the countryside, another a greater effort with some mountain, in each case it would be adapted routes for different audiences. A small amount per person could be charged to guide and show unknown sites even to people who already live in the area.
– Tubeless tires
I could not forget in this list of business ideas the possibility of marketing these tubeless tires, which are still a bit expensive at the moment, but could be democratized as they become popular. Their great advantage is the fact that they can never be punctured, which significantly improves the experience of any ebike ride.
– Messenger service
Another interesting approach is to use an ebike network to make courier deliveries, betting on the environmental concern of customers. 
– Ebike rental
It is perhaps one of the best known businesses around this means of transport. Today, large cities usually have a public system, but it has several problems. The first is that ebikes tend to be heavier and less practical than normal bikes. Another problem is that these systems are designed to rent bikes for short periods of time (half an hour) and do not allow for getaways. Also, in some cities there are no plans to rent the ebike for just one day. Therefore, a good business idea is to rent good quality ebikes to people who need them for one or several days. They are usually going to be tourists.
You do not know how to determine the costs or how to set the price of the service?
Do not worry!
In the following paragraphs, you will find the route to follow to identify each of the elements that make up the costs of ebike rental. Well, when you need to set the value of your services, the best thing to do is to determine how much it costs you to provide them.
Thus, you would start from a precise value and establish the profit margin that suits the scenario you expect. Thinking about that, today I will talk to you about the costs of ebike rental, to teach you how to calculate them properly.
So, get ready to:
– Learn to calculate the costs of ebike rental.
– In addition, I will teach you how to set the rates for the ebike rental service in your business.
In this article, I will give you the key information so that you can make your cost estimates, easily and accurately.
Do you like the idea?
Accompany me!
How to calculate the costs of ebike rental?
The starting point of this route is to identify the elements that make up the cost of renting ebikes.
In this sense, you must specify how much the direct labor involved in the activity of your company costs you.
Then, identify the indirect costs of providing the service.
Elements of ebike rental costs:
Thus, the costs that can be charged will depend on the characteristics of your business.
So, I invite you to determine the components of each group in your company.
Okay, let's continue with the topic …
Now I'm going to show you how to calculate each of the elements. There are two elements that you must identify:
Direct labor
It includes both the salaries and the social security that the company pays for the personnel directly responsible for providing the service. Therefore, this expense is attributable to the cost of the service.
– First, you need to identify the cost per worker directly linked to the ebike rental.
– Then determine the monthly service provision.
– With these data, you can calculate the unit cost of direct labor.
How many workers do you have?
How much do these workers represent in your business costs?
These are the payments associated with the provision of the service, which are not easily assignable. So that you do not miss any, I will present the most recurrent ones in a bicycle rental establishment in its initial phase:
Indirect costs of ebike rental
Then I'll explain each one … Pay attention!
1) Support partners
They are payments made to people whose work is necessary for the operation, but are not directly linked to the provision of the service.
For example, the support partner is in charge of the maintenance of the premises. In this sense, his role is important so that the business looks clean and tidy, however, this work is not directly linked to the ebike rental service. Therefore, the salary received by him constitutes an indirect cost. And you, how many support collaborators do you have?
2) Lease of the premises
Represents the fees paid monthly for the right to use a physical space owned by third parties, arranged for the storage, dispatch, and reception of ebikes.
3) Public services
They are the payments made for the supply of electricity, telephone service, Internet, and drinking water.
4) Safe
It includes the disbursements for the acquisition of a policy to cover damage to property or people in the event of accidents.
5) Amortization of furniture
It includes the loss of the value of the furniture necessary to provide the service to the clientele.
Note that you might need to pay for the shelf that you use to place cycling accessories such as saddles, baskets, pedals, and other parts that it periodically changes to your ebikes.
6) Amortization of bicycles
It is the loss of value due to the use or wear and tear of the stock of ebikes that the business has.
Is it understood? It's simple, right?
So…what do you think about the ebike business? Is it promising? Why don't you give it a try?
Apart from this, you can also read Entertainment, Tech, and Health related articles here: August 27 Zodiac, August 26 Zodiac, Best Hindi Movies on Amazon Prime, New iPhone 13, Vivo Y53s Review, Eye Shapes, M4uHD, Fever Dream, Moon water, Oppo Reno 6 Pro Review, iPhone Headphones, Best gaming desks, TheWiSpy Review, Spanish Movies, hip dips,  M4ufree, Xiaomi Mi 11 Ultra Review, Pulse Oximeter, Google Pixel 5a Review, NBA Stream XYZ, CCleaner Browser review, Avocado Calories, Bear Grylls net worth, Rihanna net worth 2021, Dry white wine, Highest Paid CEO, The 100 season 8, Sundar Pichai net worth, Legacies Season 2, Grimes net worth, Oscar Isaac height, Konosub season 3, Good Omens season 2, F95Zone, how to change MSI keyboard color, Microsoft Office Suite, how to block subreddits, How to Share Netflix Account, how to change Twitch name, The Last Airbender 2, Sherlock Season 5, Homeland cast, Now you see me, Love Alarm season 2, Young Justice season 4, Shield Hero season 2, Salvation season 3, Vivo Y53s Review Jack Ryan season 3. 
Subscribe to Our Latest Newsletter
To Read Our Exclusive Content, Sign up Now.
$5/Monthly, $50/Yearly