Dengue Fever: All You Need to Know [Latest Health Tips]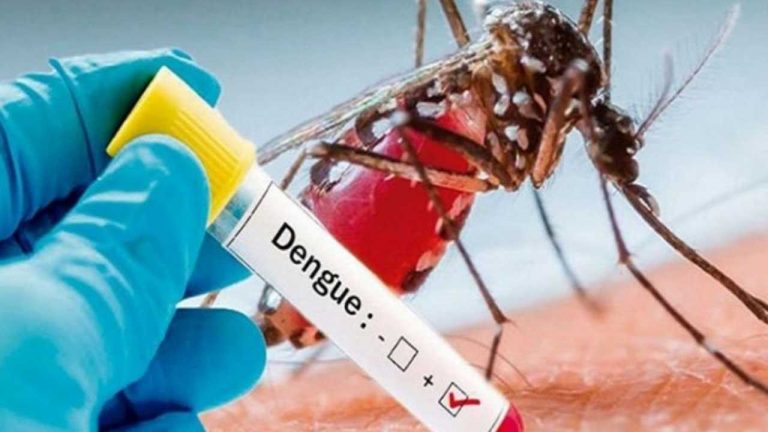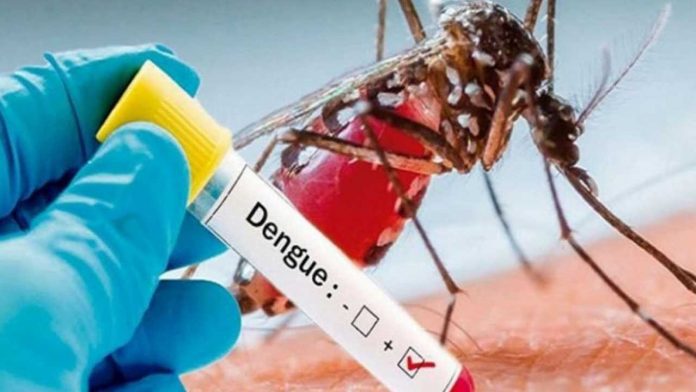 Dengue fever is becoming a serious health concern across the country, so it's critical that you understand the disease, how it spreads, and what you can do to reduce your risk.
What exactly is Dengue Fever?
Dengue fever is a terrible mosquito-borne disease that causes severe agony. Aedes Aegyptus, a mosquito species, can carry any of four closely related dengue virus serotypes: DEN 1, DEN 2, DEN 3, and DEN 4.
Symptoms arise 3 to 14 days after the infective bite (on average 4 to 7 days).
Dengue fever is a disease that affects newborns, young children, and adults.
Dengue Fever symptoms
High fever, severe headaches, pain behind the eyes, severe joint and muscular pain, exhaustion, nausea, vomiting, skin rash (typically 2 to 5 days after the onset of fever), and moderate bleeding are all symptoms of dengue fever (such as a nose bleed, bleeding gums, or easy bruising).
Home-care advice for patients in general
— Even if your dengue NS1 Antigen test results are positive (+), you may not need to be admitted to the hospital right once.
— A negative (-) NS1 test does not rule out the possibility of dengue fever.
— Home care should always be supervised by a medical professional.
— The platelet count of the most recent full blood count will be used to decide hospital admissions (CBC).
Platelets in our blood play a role in the coagulation process and help to avoid bleeding. As a result, it is advised that you keep them within the suggested limits.
Dengue fever can cause a drop in platelet count, which can be deadly.
If a person's platelet count is severely low as a result of dengue fever, they should see a professional as soon as possible and follow his or her advice.
Dr. Mohammad Sayem, a medical consultant at AMZ Hospital, urged dengue patients to drink plenty of water and stay in bed as much as possible. He also recommended that you keep track of your blood pressure (BP) and get a CBC test done on a regular basis.
"The NS1 test should be performed on the first day of a fever's onset. It's still relevant after 24 hours, but it's best if you take it right away "he stated
Dengue sufferers' fluid management
— In addition to water, electrolyte solutions such as fruit juice, papaya juice, green coconut water, chicken soup, yogurt, and others should be included in fluids.
— Drink enough water to keep your urine output normal.
— Take fluids to double the weight in milliliters (ml) per hour if your body weight is between 30 and 50 kilograms, according to a medical specialist doctor's recommendation.
When should the CBC be repeated, and how often should it be repeated?
— Follow your doctor's instructions and perform the CBC every 8-12 hours.
— Seek medical advice as soon as possible after receiving the report (at least 3 hours).
— Consult your doctor right away if your platelet count has dropped below 100,000/ml.
— Bring all of your blood investigation reports from this fever episode to your doctor's appointment.
Advises on how to properly care for one's home
Physical Recovery
— Physical relaxation is strongly advised.
— It's great to stay at home and not put yourself under any stress.
— Drink plenty of water to stay hydrated and keep your body's electrolyte balance in check.
Fever management
— Only use paracetamol (acetaminophen).
— Follow your doctor's dosage directions.
— In between paracetamol doses, use tepid sponging to bring the fever down. To lower fever, soak a clean towel in moderately warm water, wring off the excess water, and wipe the body.
When should you be alarmed?
Dengue hemorrhagic fever, an uncommon consequence characterized by high fever, injury to lymph and blood arteries, bleeding from the nose and mouth, enlargement of the liver, and circulatory failure, is one of the symptoms that can emerge.
Massive bleeding, shock, and death can result from such symptoms. The condition is known as dengue shock syndrome (DSS).
Dengue hemorrhagic fever is more common in people with compromised immune systems, as well as those who have had a second or subsequent dengue infection.
Apart from this, you can also read Entertainment, Tech, and Health related articles here: 777 Angel Number, September 8 Zodiac, Kissassian, 666 Angel Number, 333 Angel Number, Holiday Season, Samsung Galaxy Z Flip 3 review, PUBG Launch Date in India, Covaxin vs Covishield, Sears Credit Card, GoDaddy Email, Free Fire Redeem Code, Mangago, Project Free TV, Jio Rockers, Best Record Players, August 27 Zodiac, August 26 Zodiac, Best Hindi Movies on Amazon Prime, New iPhone 13, Vivo Y53s Review, Eye Shapes, M4uHD, Fever Dream, Moon water, Oppo Reno 6 Pro Review, iPhone Headphones, Best gaming desks, Spanish Movies, Hip dips,  M4ufree, NBAstreams XYZ, CCleaner Browser review, Avocado Calories, Bear Grylls net worth, Rihanna net worth 2021, Highest Paid CEO, The 100 season 8, Sundar Pichai net worth, Grimes net worth, F95Zone, Microsoft Office Suite, How to Share Netflix Account, how to change Twitch name, Sherlock Season 5, Homeland Season 9, Salvation season 3.