Covaxin vs Covishield: Efficiency, Side Effects and Which is Better?
Covaxin vs Covishield: after reading the article, the readers will learn which Covid-19 vaccine is better. Here we bring all the aspects of Covaxin and Covishield vaccines. The efficiency rate, side effects, price, and which coronavirus vaccines will protect you better than others are mentioned in the article for you.
As the number of Covid-19 cases around the world declines, the majority of this success may be ascribed to Covid-19 vaccines produced by several businesses in India and abroad, which have significantly reduced the disease's death rate.
Globally, more than 183.01mm people were infected with the Covid-19 when over 3.96 million have died from the deadly disease.
The efficacy of vaccinations against the Delta variation of coronavirus, which has emerged as the most dangerous variety of coronavirus at the moment, leading to a new spike in the number of infections around the world, remains an important issue to solve. A number of investigations have been carried out. The findings of the Indian Council of Medical Research on Covaxin vs Covishield, the two primary vaccinations used in India, have been released.
Why should you know about Covaxin vs Covishield?
In our post, we will explain which vaccines are appropriate for you and which are not. We'll also tell you about any potential negative effects that this vaccine may have. Hopefully, you will attentively study our essay because it is critical that you have this information.
We know you're all wondering which vaccine to get to prevent coronavirus — Covaxin vs Covishield. In our post, we will tell you everything you need to know about it, including how effective it is for you and how many benefits and drawbacks it has. Hopefully, you'll want to learn everything there is to know about it. We strongly advise you to obtain your immunization as soon as possible in order to avoid contracting this disease.
What do we know about Covaxin?
Bharat Biotech of Hyderabad developed Covaxin, the first indigenous Covid-19 vaccine in India, with the collaboration of the Indian Medical Research Council (ICMR). Bharat Biotech is a 24-year-old vaccine producer that exports to 123 countries and has a range of 16 vaccines. The International Centre for Molecular Research (ICMR) identified SARS-CoV-2 and provided a strain to Bharat Biotech for the development of an "inactivated" vaccine.
The term "inactivated vaccination" refers to a vaccine that has no probability of infecting or multiplying inside the body of the recipient after the injection. Bharat Biotech has stated that it has a stockpile of 20 million Covaxin doses and plans to reach 700 million doses by the end of the year.
Covax is an inactivated vaccine, which means that entire, inactivated viruses are injected into the body to stimulate an immune response. It is one of the earliest methods of human immunization. This procedure takes longer since complete batches of coronavirus must be cultivated, "killed" with a chemical or heat, and then turned into a vaccine.
What was the source of the Covaxin controversy?
It all started when the vaccine was certified for "limited use in emergency situations in the public interest as an ample precaution, in clinical trial mode, notably in the context of infection by mutant strains" by the regulator in January.
Specialists asked questions about how a vaccine could be permitted for emergency use for millions of people as trials were still ongoing.
At the time, the All India Drug Action Network was "baffled to understand the scientific basis" behind approving "an incompletely investigated vaccine."
Covaxin was supported by both the company and the FDA, who said it was "safe and provides a powerful immunological response."
Indian clinical trial laws, according to Bharat Biotech, allow for "expedited" approval of pharmaceuticals beyond the second phase of testing for "unmet medical demands of critical and life-threatening disorders in the country." It has stated that the whole data for the third phase of studies would be made public in July.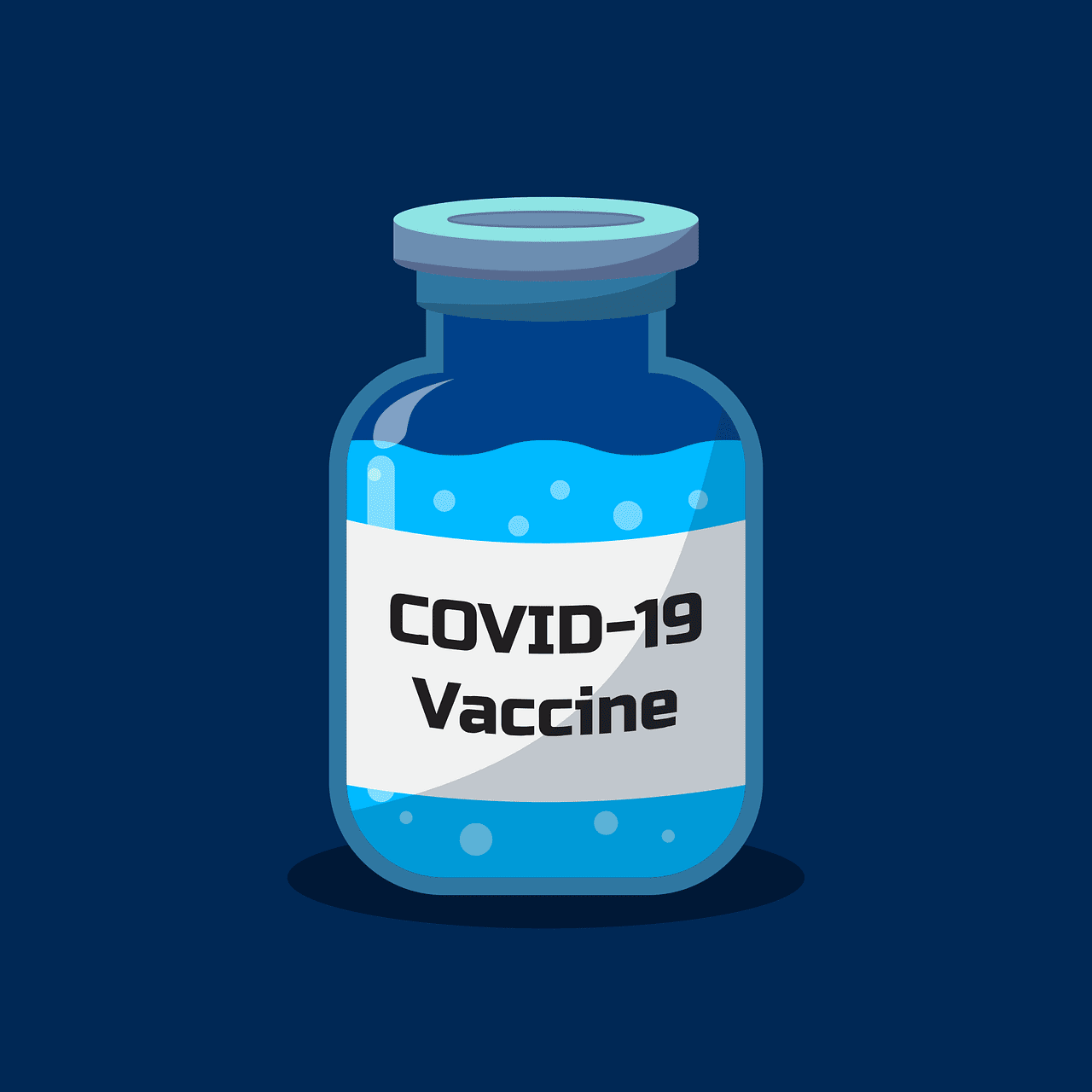 What do we know about Covishield (Oxford-AstraZeneca)?
The Serum Institute of India, the world's largest vaccine maker, manufactures the Oxford-AstraZeneca vaccine locally. It is estimated that it produces around 50 million doses every month. Covishield is a vaccination produced from a weakened variant of the common cold virus (known as adenovirus) found in chimps. It has been altered to resemble coronavirus, yet it still causes sickness.
When a patient receives the vaccination, the immune system is instructed to begin producing antibodies and combating any coronavirus infection. The jab is administered in two doses, four to twelve weeks apart. It can be securely stored at temperatures of 2-8 degrees Celsius, which is about the same as a residential refrigerator, and supplied in existing healthcare facilities.
Efficacy of Covaxin vs Covishield
Here you will find detailed information on the efficacy rates of both vaccines. Please take the time to read them and get vaccinated as soon as possible. Covaxin vs Covishield can be obtained through your local vaccine center; however, you must first register for it online. Please read all of the information below carefully before injecting Covaxin vs Covishield.
The efficacy rate of Covaxin
It will have a 78 percent to 100 percent effective when used in a phase 3 trial with Covaxin.
These injections are only given to adults above the age of 18.
Only do the injections under the supervision of the doctors, and do not use anything without consulting them beforehand.
You will have this injection in 4-6 weeks.
The efficacy rate of Covishield
When you take this Covid injection, the result is 70-90 percent.
Covishield is only for people over the age of 12 years old.
We ask that you only use this vaccine under the supervision of a doctor and that you follow his or her instructions.
After 4–8 weeks of this second immunization, you must take two to two weeks off.
We hope you obtain your immunization as soon as possible so you can be free of this sickness.
What we don't know about Covaxin vs Covishield?
The term "safety" refers to a vaccine's suitability for human usage, taking into account all potential side effects and allergies.
The information about both Covaxin vs Covishield is now unavailable in the public domain. On the basis of trials conducted in Europe and Brazil, the Covishield trial data was found to be 70% effective on average. The public does not yet know the average efficacy of its Indian trials.
Dosage of Covaxin vs Covishield
The Covid-19 vaccine comes in two doses: Covaxin vs Covishield. The Covishield vaccine, on the other hand, was shown to be more than 90% effective when one and a half doses were administered to the recipient, which was considered an unintended error. SII studies in India were carried out with full two-shot dosages during testing. The Covishield vaccination requires a six-week interval between injections.
The Drug Controller General of India (DCGI) has yet to prescribe a time gap between the two shots for Covaxin, but its producer, Bharat Biotech, has announced that the second shot will be given after 14 days.
Storage of Covaxin vs Covishield
Because they must be maintained at 2-8 degrees Celsius, both Covaxin vs Covishield vaccines are simple to store. The majority of vaccinations used in India are maintained at this temperature range. This makes it easier and safer to transport and store both Covid-19 vaccinations locally in all parts of the country.
Who is ineligible to receive the Bharat Biotech Covaxin vaccine?
Covaxin is not recommended in the following situations:
Allergies
Fever
If the client has a bleeding issue or is taking a blood thinner
Pregnancy
Lactation
When can they take a dose of Covaxin and Covishield?
Those who are pregnant or breastfeeding should not take the vaccine, according to the firm, because the vaccine's effects have not been investigated in pregnant women or nursing moms. "There is no presently scientific information on the appropriateness of using Covaxin in combination with other vaccines," it adds.
Who is ineligible to receive the Covishield vaccine?
Vaccination is not recommended in the following situations:
Allergy symptoms
Fever
Bleeding problems
Pregnancy
Lactation
What do we know about the side effects of Covaxin?
Injection site discomfort
Swelling at the injection site
Redness at the injection site
Itching at the injection site
Instability in the upper arm
Injection arm weakness
Muscle pain
Headache
Fever
What are the common side effects of Covishield?
A lump where the injection was given
Fever
Vomiting
Symptoms of the flu
Not only are recent breakthroughs bringing India to the forefront, but they are also paving the way for the creation of cost-effective and affordable vaccines. While the government has stated that priority groups will be vaccinated for free in the first phase, both vaccines– Covaxin vs Covishield — are also less expensive than their competitors.
Beneficiaries' ages to receive Covaxin and Covishield
The vaccines, Covaxin vs Covishield, have been approved for use in adults over the age of 18.
Price of Covaxin vs Covishield
On April 19, the Centre relaxed the eligibility criteria for Covid-19 vaccinations, Covaxin vs Covishield, allowing commercial manufacturers such as Serum Institute of India and Bharat Biotech more leeway in setting rates for their vaccine output.
Covishield is priced at Rs. 300 per shot for state governments and Rs. 600 per dose for private institutions, according to the Serum Institute of India. Covaxin will cost Rs 600 per treatment for state governments and Rs 1200 per dose for private institutions, according to Bharat Biotech, a domestic pharmaceutical company.
Covaxin vs Covishield is supplied at no cost at all government facilities. The service charge raises the price of Covishield to Rs. 780 and Covaxin to Rs. 1410 at private centers.
Covaxin vs Covishield: Which is better finally?
While both Covaxin vs Covishield has their own set of advantages and disadvantages, neither is superior to the other. All are equally safe to use, and the Drugs Controller General of India has only recommended them after thorough study (DCGI).
In view of the current circumstances, the most important thing is to get inoculated against the coronavirus, regardless of which vaccination was used. Furthermore, the Indian government does not allow citizens to choose which vaccines they will receive.
So, regardless of Covaxin vs Covishield, the best course of action is to simply register and be vaccinated as soon as possible.
Conclusion
This injection is recognized to be very important based on the information provided above. You can use one of the two vaccines — Covaxin vs Covishield–; both are effective and can be used to obtain any vaccine. We urge everyone to get vaccinated as soon as possible to avoid contracting this disease.
We hope that our post has provided you with all of the necessary immunization information. If you have any questions about Covaxin vs Covishield, please leave a comment.
Apart from this, you can also read Entertainment, Tech, and Health related articles here: Sears Credit Card, GoDaddy Email, Free Fire Redeem Code, Mangago, Project Free TV, Jio Rockers, Best Record Players, August 27 Zodiac, August 26 Zodiac, Best Hindi Movies on Amazon Prime, New iPhone 13, Vivo Y53s Review, Eye Shapes, M4uHD, Fever Dream, Moon water, Oppo Reno 6 Pro Review, iPhone Headphones, Best gaming desks, Spanish Movies, hip dips,  M4ufree, Xiaomi Mi 11 Ultra Review, Pulse Oximeter, Google Pixel 5a Review, NBA Stream XYZ, CCleaner Browser review, Avocado Calories, Bear Grylls net worth, Rihanna net worth 2021, Dry white wine, Highest Paid CEO, The 100 season 8, Sundar Pichai net worth, Grimes net worth, F95Zone, how to change MSI keyboard color, Microsoft Office Suite, How to Share Netflix Account, how to change Twitch name, The Last Airbender 2, Sherlock Season 5, Homeland cast, Now you see me, Salvation season 3.
Subscribe to Our Latest Newsletter
To Read Our Exclusive Content, Sign up Now.
$5/Monthly, $50/Yearly