Signs That It's Time To Repair or Replace Your Dock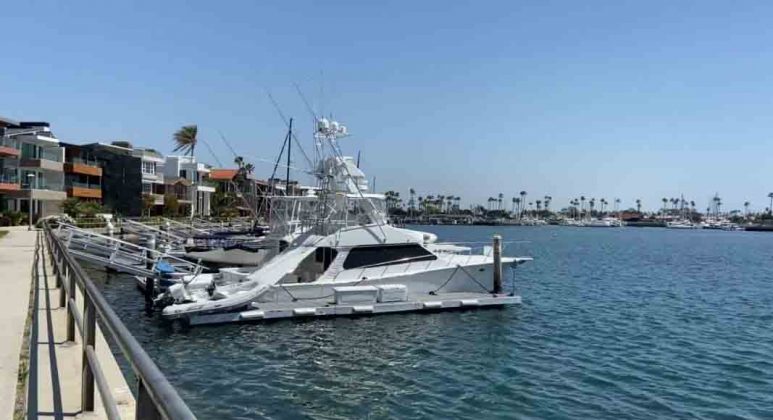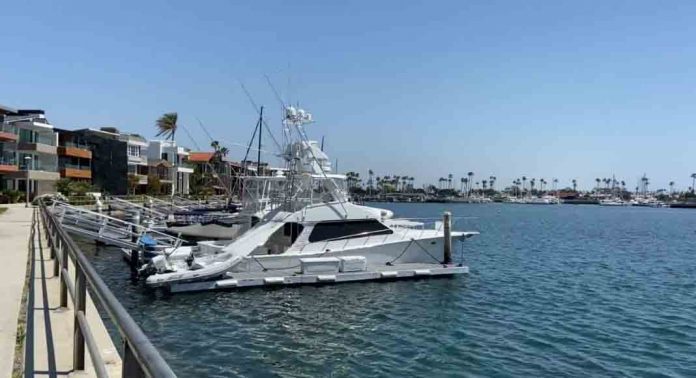 Docks are an integral part of any home or business's shoreline. They provide safe access to the water and a place for boats, canoes, and other large equipment to be stored when not in use. However, docks slowly deteriorate from natural wear-and-tear like weathering and erosion cracking boards, peeling paint, and rusting steel components.
Here is some information on the signs to look out for so you know when it's time to repair your dock.
Signs That It's Time To Repair Or Replace Your Dock
Age
The first factor to consider is the age of the dock. If a dock is over 30 years old, chances are it needs to be replaced. Docks typically last around 20-30 years at most, and if there has been little maintenance done in that time, then it's probably necessary replacement rather than repair. Even if you don't notice any conspicuous signs, docks this old should be thoroughly inspected for wear and tear.
Rotten Wood
If you notice any rotting wood then this is an indication that your dock needs to be replaced. Wood naturally rots over time. Therefore, if you spot a small rotten area ahead of time,  you may be able to repair the rotted area. This indicates that your dock needs to be replaced in most cases, however, because a rotted spot could indicate a much larger problem.
However, if the rot is detected in support beams, a quick decision has to be made for the structural integrity of the entire dock.
Peeling Paint
If you notice peeling paint, then the dock is likely to require repair. After a few years, the paint may start to peel off, indicating that the dock needs some maintenance or attention from a professional. Paint is the first external layer exposed to the elements and is a good indicator of the overall condition of your dock.
Rusting Steel Components
If you notice rusting steel components, the dock needs to be repaired or replaced. If the steel components are rusted, they may not be safe for use, and it's time to get them repaired or replaced.
If detected early, rust can easily be removed with a quick scrub and some soap. However, if left untreated, rust can destroy the steel components of your dock.
Aging Hardware
If you notice that the hardware on your dock is aging, then it's time to get them replaced. This includes things like hinges, poles, and locks. Hardware used in docks is essential because they are often used for structural integrity. Thus, aging hardware can be a sign that the dock may soon deteriorate and become unsafe.
Warps and Cracks
If you notice warps or cracks, then your dock needs to be repaired. It is possible to get warps and cracks in the wood without getting rot. If left untreated, a warp or crack could grow and potentially lead to the dock becoming unsafe.
Factors that can lead to warps and cracks include weathering, water damage, collisions, and age. However, if the damage is localized to individual boards, the affected boards can easily be replaced.
Loose Boards
If you notice boards that are missing or loose, then look into repairing your dock. Loose boards can result from natural wear and tear or damage from waves. Loose boards can also occur from constant use, such as when boards are used for foot traffic, fishing, or as a platform for something.
The effects of a loose board can be minimal to start, but the boards could eventually become hazardous over time. However, like in warps and cracks, loose boards can easily be replaced when the damage is localized to a few boards. 
Excessive Algae Growth
If you notice algae growth then you need to clean your dock. Algae growth is often a sign that there are stagnant water conditions. If the dock has algae growing on it then this may indicate an issue with drainage. Algae growing on top of the boards can also pose a safety hazard because it can make the boards slippery to walk on.
Boat Upgrade
A dock could have been made for a smaller boat in the beginning.  If you've upgraded your boat to a larger size, then the dock may need some repairs or replacing. Docks have to be appropriately sized for the boats being moored because the larger the boat, the more strain and wear-and-tear it puts on a dock. Thus, damage occurs faster when a larger boat is moored to a smaller dock.
Conclusion
After a few years, docks are likely to have signs that it may be time for repair or replacement. These include rotting wood, peeling paint, and rusting steel components. If you notice any of these, your dock needs some attention from professionals.
Repairing a dock is much easier and more economical than replacing it, which can be time-consuming and expensive. Thus, knowing the signs of damage is vital to keeping the dock in good condition.
Apart from this, you can also read Entertainment, Tech, and Health related articles here: August 26 Zodiac, Best Hindi Movies on Amazon Prime, New iPhone 13, Vivo Y53s Review, Eye Shapes, M4uHD, Fever Dream, Moon water, Oppo Reno 6 Pro Review, iPhone Headphones, Best gaming desks, TheWiSpy Review, Spanish Movies, hip dips,  M4ufree, Xiaomi Mi 11 Ultra Review, Pulse Oximeter, Google Pixel 5a Review, NBA Stream XYZ, CCleaner Browser review, Avocado Calories, Bear Grylls net worth, Rihanna net worth 2021, Dry white wine, Highest Paid CEO, The 100 season 8, Sundar Pichai net worth, Legacies Season 2, Grimes net worth, Oscar Isaac height, Konosub season 3, Good Omens season 2, F95Zone, how to change MSI keyboard color, Microsoft Office Suite, how to block subreddits, How to Share Netflix Account, how to change Twitch name, The Last Airbender 2, Sherlock Season 5, Homeland cast, Now you see me, Love Alarm season 2, Young Justice season 4, Shield Hero season 2, Salvation season 3, Vivo Y53s Review Jack Ryan season 3.
Subscribe to Our Latest Newsletter
To Read Our Exclusive Content, Sign up Now.
$5/Monthly, $50/Yearly