How To Earn More Instagram Followers?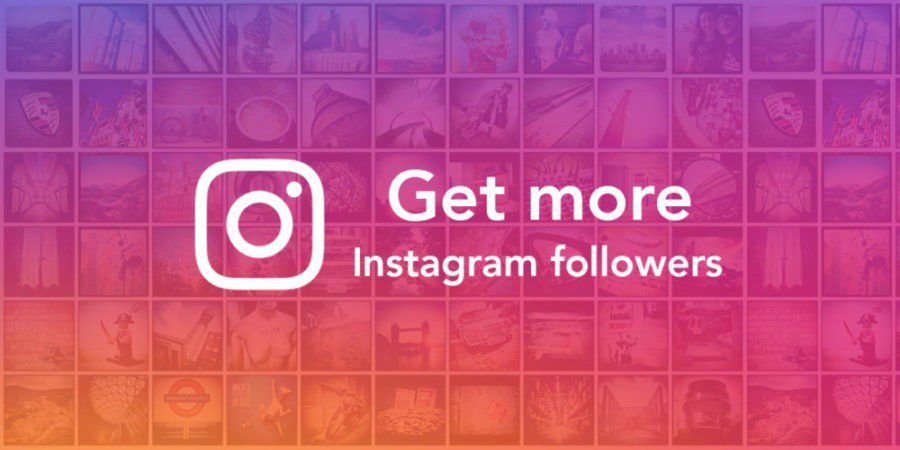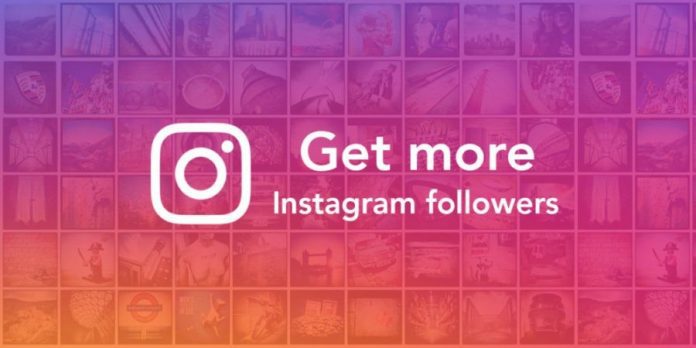 The first impression many of us had about Instagram is that it is a fun application for youngsters. However, now it has become a very important and effective social marketing, online brand promotion, and online shopping tool.
Instagram is one of the most loved social networks sites with more than 200 million monthly more active users, about 60 million photographs shared, and over 1.6 billion likes every day. With these huge numbers, the engagement game of Instagram is also on the top.
To rank high on the Instagram algorithm, you require to fulfill many criteria; however the most crucial is the number of Instagram followers an account has. You can increase your following on Instagram by following the below-mentioned tips
1) Customization of a hashtag–
You can customize a dedicated hashtag for your content. When potential Instagram followers, discovers you via a highly popular tag, there are very high chances that they would want to look at more of your content and if it appeals to them, they might also follow you.
You can also create a hashtag for your brand, it is a great strategy to promote your brand as it will capture the attention of your connection and clients.
2) Take your hashtag games to next level–
You have created a branded hashtag for your business, but how will your customer know to tag you with it? Simple, ensure that it is mentioned in your profile, printed on ads, signage, receipts or thank you cards. Also, ensure that are on your website, email, offline and online campaigns.  Use hashtags that
3) Use your niche-specific hashtag–
If you want to attract Instagram followers that are interested in your products and can turn out to be your prospective client, then use hashtags that are specific to your niche. Use hashtags that you think your prospective clients would use to search for the products they are interested in.  The more specific your hashtag is the more followers and business you will attract. Moreover, this will also chop some competition who
Captions are also an important part of your content. You can use it to define the USP of your product, its features and also share your story with your Instagram followers. Don't go boring with your caption. You can use hashtags in your caption, but don't only use hashtags. Be ironic, funny, innovative, and creative with them as it will also attract other followers, who may randomly come across your content.
If you are posting content about any specific event, workshops, or seminars related to your industry, you must use hashtags that are relevant to it. This could be also any festival or event in your city or country that many people would be interested in and celebrate. This may not instantly boost the number of your Instagram followers but will promote awareness about your product or business which in the long term may increase your following.
6) Be part of the popular conversation–
Mix your niche-specific or industry-specific hashtags with popular and trendy hashtags. This will bring your business or brand to the front stage. You will be part of the popular conversation and thus of a bigger platform. The hashtags that you can use are #throwbackthursda #tbt #photooftheday and so on. Ensure that the popular hashtags are not the major part of your strategy to earn more Instagram followers or ranking high on Instagram as they will attract the general audience who may or may not find your content relevant and interesting.
7) Your bio is important–
When any Instagram followers will visit your profile the first thing they will look at is your bio. You can also divert traffic to your website or other social media platform, by mentioning its link on your bio. Be innovative and creative with your bio, define the USP of your product and give a hint of what's in store for them.
There is no doubt that Instagram is a visual social media platform; however, you should voice your story via the words in the caption. Many, Instagram followers will want to read the caption the know the story behind the picture or understand it better.
9) Take the help of influencers–
An influencer is people on Instagram who has huge Instagram followers and you can pay them to promote or endorse or your product and brands. You can search influencers in the search boxes of Instagram, you can interact with them or hire them. This will guide their Instagram followers to your accounts which can aid you to increase your following.
10) Eliminate the undesired tagged photos–
Sometimes, you may be tagged in photos from different Instagram account which will also reflect on your profile. If you don't want these photos on your profile and you think that are spoiling the way, you want the people to view your account, you can remove them. Click on the 'Edit Tags', select the photo you want to remove, and then click on 'Hide From Profile. '
You can also change your Instagram setting so that any tagged photos won't be reflected on your profile without your consent. This will save you from any embarrassing and unwanted situation.
11) Create your own Instagram style–
It's good to stand out in the crowd. There are numerous accounts on Instagram similar to you.  Therefore, it is very important that you create your own Instagram style so that your Instagram followers know that you have something different and unique to offer to them. You can create a specific color combination for your Instagram account and so on.
12) Use Upleap–
If you want to solely focus on creating new products, planning expansion, and marketing strategy while someone works on growing your Instagram account, you can purchase Instagram followers from Upleap. Upleap is one of the most reliable and trustworthy Instagram booster platforms that will raise your game.
Apart from this, you can also read Entertainment, Tech, and Health related articles here: 777 Angel Number, September 8 Zodiac, Kissassian, 666 Angel Number, 333 Angel Number, Holiday Season, Samsung Galaxy Z Flip 3 review, PUBG Launch Date in India, Covaxin vs Covishield, Sears Credit Card, GoDaddy Email, Free Fire Redeem Code, Mangago, Project Free TV, Jio Rockers, Best Record Players, August 27 Zodiac, August 26 Zodiac, Best Hindi Movies on Amazon Prime, New iPhone 13, Vivo Y53s Review, Eye Shapes, M4uHD, Fever Dream, Moon water, Oppo Reno 6 Pro Review, iPhone Headphones, Best gaming desks, Spanish Movies, Hip dips,  M4ufree, NBAstreams XYZ, CCleaner Browser review, Avocado Calories, Bear Grylls net worth, Rihanna net worth 2021, Highest Paid CEO, The 100 season 8, Sundar Pichai net worth, Grimes net worth, F95Zone, Microsoft Office Suite, How to Share Netflix Account, how to change Twitch name, Sherlock Season 5, Homeland Season 9, Salvation season 3.
Subscribe to Our Latest Newsletter
To Read Our Exclusive Content, Sign up Now.
$5/Monthly, $50/Yearly