15 Best PC Games 2022 You Should Play Right Now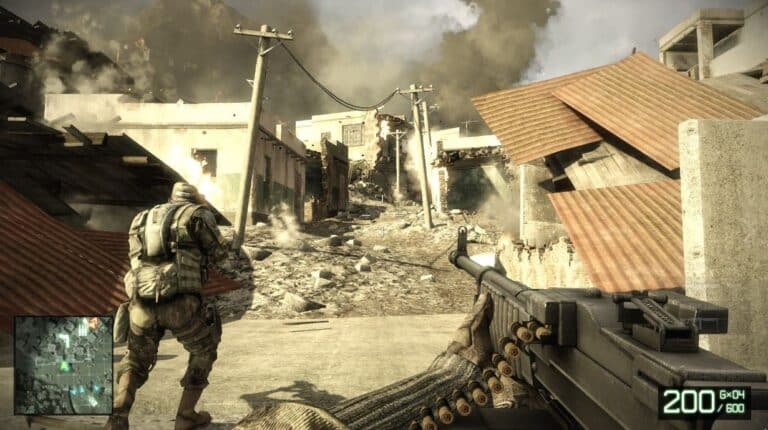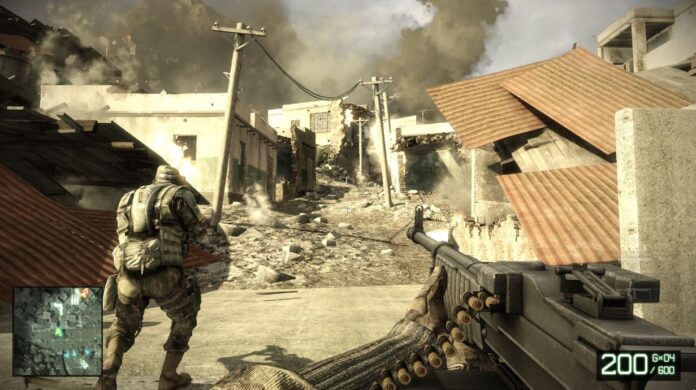 Are you looking for Best PC Games 2022 to play games on your PC? Then, we are sure that you will like this article. Due to a global chip scarcity and ever-increasing prices, PC component supply and sales may have suffered a hit. However, for any gamer, PC gaming remains the sweet spot. Gamers have enjoyed a plethora of entertaining titles on their PC for decades, and some have even seen their favorite game series improve in terms of visuals, narratives, and overall gameplay.
If you've recently acquired a powerful gaming rig or laptop and are looking to play some of the Best PC Games of all time, so don't panic. We've compiled a list of some of the most incredible 15 Best PC Games 2022 worth playing. GTA 5 and Call of Duty: Modern Warfare 3 are obvious choices, but there are others.
In addition, PlayStation-exclusive games are slowly making their way to PCs, with blockbuster titles like God of War and Uncharted: Legacy of Thieves Collection breaking free for the first time from their platform exclusivity. More fantastic and Best PC Games 2022 can be found in our other articles.
Apart from this, If you are looking for free online video slots, you can take proper help from Slotsup.com.
The list of 15 Best PC Games 2022 below: 
1. Age of Empires IV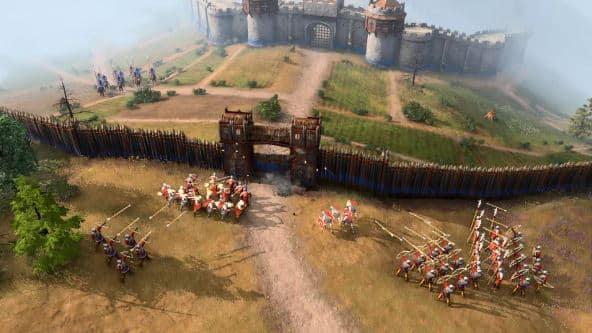 Age of Empires IV is one of the best contemporary real-time strategy (RTS) games, combining the best components of earlier Age of Empires games, particularly Age of Empires II. Relic Entertainment's game takes players back to their medieval history textbooks, with distinct civilizations each having its own set of powers. Playing as the Mongols, for example, allows players to pack up their village and move in genuine nomadic style. Similarly, the Sultanate of Delhi provides the capacity to investigate technology for enhancements, allowing scholars to take the place of resources. In all PVE and PVP modes, players can team up with up to seven pals.
Age of Empires IV will open up a whole new universe of strategy for gamers who have completed the previous games in the series. However, the game stays true to its basic, tried-and-true foundations. While you start each match with villagers harvesting resources and working to construct your empire one building at a time, the outcome of each match depends on the strategy you choose at the start. To win the match, players must demolish enemy landmarks or hold all sacred sites — or a special Wonder structure — for 10 minutes. Age of Empires IV game is one of the fantastic and Best PC Games 2022. So, check it out!
2. Assassin's Creed Valhalla
The tried-and-true RPG adventure formula from Assassin's Creed Origins and Assassin's Creed Odyssey is fine-tuned in Assassin's Creed Valhalla. After multiple upgrades and improvements, the game has gradually evolved into one of our favorite Viking-themed games to date. Ubisoft maintains the game updated, and each expansion adds new worlds and stories to discover.
While Assassin's Creed Valhalla is still primarily a single-player RPG, Ubisoft has been actively upgrading the game in recent years, adding new events and features similar to those found in popular live-service games like Fortnite and Call of Duty: Mobile. The game can be resource-intensive, especially on older computers and consoles, and it tends to function best on current-generation Xbox and PlayStation platforms. Ubisoft is planning to release another expansion this year, following Wrath of the Druids and The Siege of Paris, making now the ideal moment to hop into the game and try out the latest features. We've compiled the list of Best PC Games 2022 and Assassin's Creed Valhalla is one among the 15 Best Games on PC 2022. So, check it out! 
3. Battlefield: Bad Company 2
The Bad Company saga comes to a close in Battlefield: Bad Company 2. Bad Company 2 is widely regarded as one of the best games in the Battlefield franchise to date. Battlefield: Bad Company 2 was released in 2010 and is a direct sequel to Battlefield: Bad Company. The inclusion of multiplayer mode in this title was a nice addition that elevated the game even further. The Battlefield series is known for its high-octane gameplay, and Bad Company 2 manages to give all of that while also providing a decent storyline.
The single-player game follows a group of soldiers as they go throughout the world in search of a nuclear bomb that can destroy the entire world in seconds. It's a formulaic story with predictable outcomes, but the gameplay and tiny plot surprises make it a worthwhile experience. The dialogue in Bad Company 2 is also quite well written, with some wacky comedy to lighten the mood in the midst of the pandemonium. Battlefield: Bad Company 2 is also playable on Xbox 360 and PS4, in addition to PC, and definitely this is one of the Best PC Games 2022. So, check it out!
4. Call of Duty: Modern Warfare 3
Call of Duty: Modern Warfare 3 was developed by Infinity Ward and Sledgehammer Games as the concluding installment in the Modern Warfare series. Captain Price and Soap play a key role in Task Force 141 in Modern Warfare 3, which takes off precisely where Modern Warfare 2 left off. In this installment, the hunt for Russian terrorist Vladimir Makarov continues as he terrorizes half of Europe. In addition, the game introduces some new characters to the mix. That's why, you can try this Best game on your PC and we are sure you will like Call of Duty: Modern Warfare 3 since this is among the list of Best PC Games 2022.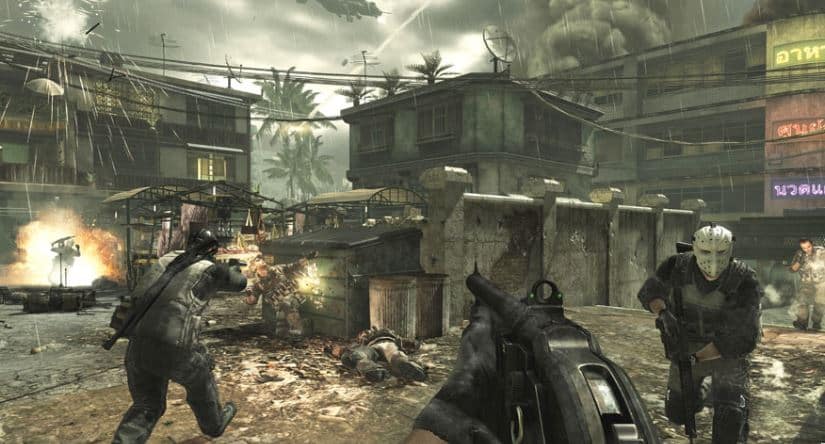 It's difficult to top Call of Duty: Modern Warfare 2, but Activision does a good job of bringing the series to a satisfying conclusion – albeit at the expense of the lives of several franchise favorites. The PC, Xbox 360, PlayStation 3, and Wii versions of Call of Duty: Modern Warfare 3 were released in 2011. Despite rumors to the contrary, Activision just stated that Modern Warfare 3 will not be getting a remastered version; the previous two installments in the series are the only ones that have received a remastered version. So, check it out!
5. Control
Control, perhaps Remedy's strangest game, puts players take control of Jesse Faden as she investigates the remnants of the Federal Bureau of Control's headquarters. The plot of the game appears to be a little dull at first, but as you play, you gradually gain a better understanding of the bizarrely unique setting and track down the interdimensional anti-hero – the Hiss.
Jesse's telekinetic ability, which may be employed as a formidable weapon against foes, is one of the game's highlights. Jesse's only weapon, the Service Weapon, aids the telekinesis. It may also be customized by unlocking different settings that transform it from a simple pistol to a long-range pseudo-sniper. There's talk of a Control sequel — a bigger-budget title — but it'll be a while before it hits the shops. 
6. Doom Eternal
Doom Eternal, the most recent installment in the legendary Doom franchise, was released on March 20, 2020. Doom Eternal is a game developed by id Software and released by Bethesda. It takes place sometime after the events on Mars in the previous game, when Earth is much more tormented by demonic powers, wiping off more than half of the planet's population. The game has been praised as one of Bethesda's best first-person shooter campaigns.
Players can kill demons, uncover cheat codes, gather easter eggs-y trinkets, and explore the post-apocalyptic Earth in Doom Eternal. The latest Doom release is one of the most difficult first-person shooter games due to its nonstop run-and-gun gameplay, and sensory overload is one of the most prevalent reasons for dying in the game. Doom Eternal is also available for PlayStation and Xbox consoles, in addition to PC. So, you can try the latest Doom Eternal on your PC as this is in our list of Best PC Games 2022. So, check it out!
7. Grand Theft Auto V
Why is GTA 5 still so popular in 2022, even the game was published nine years ago? The sandbox action adventure is available on PC, PlayStation 4, and Xbox One, plunging players into what is largely regarded as the series' best title. Everything about the game feels polished, from the weapons and vehicle handling to the humorous conversation between characters. Even driving around idly in the game feels fun, thanks to false in-game advertising spewing sarcasm and a terrific music.
Unlike previous GTA games, which enraged players when a mission failed and forced them to restart from the beginning, GTA 5 incorporated checkpoints to missions, which was a welcome respite for most players. Meanwhile, gamers can take part in a variety of tasks with the three main characters — Michael, Franklin, and Trevor — including hijacking planes, plundering banks, fighting merciless cops, and more. Knowing how to use each character's special skills in the game, on the other hand, can be extremely useful. Gamers still love to play Grand Theft Auto V, then we are confirm they will try this game as Grand Theft Auto V is one of the Best PC Games 2022.
8. Marvel's Guardians of the Galaxy
If you go by the game's title, Marvel's Guardians of the Galaxy may be a little deceptive – Square Enix's popular action-adventure game revolves around Peter Quill aka Star Lord. Players will participate in a lot of humorous conversation and interaction with NPCs Gamora, Rocket, Groot, and Drax, just as in the movies. Unfortunately, some of those dialogue choices may have an impact on which characters are likely to assist you as you advance through the game, so it's best to strike a balance.
Square Enix has done an excellent job with Marvel's Guardians of the Galaxy, allowing players to use commands to control each character's distinct abilities. In the game, there are a number of foes to fight, and with the appropriate approach, taking on a variety of opponents may be pretty simple. Players will need to instruct characters such as Drax or Rocket to perform specific acts in order to solve puzzles or gain access to particular regions of the game. One of our favorite games from last year was Marvel's Guardians of the Galaxy. Marvel's Guardians of the Galaxy is one of the fantastic and Best PC Games 2022. So, check it out!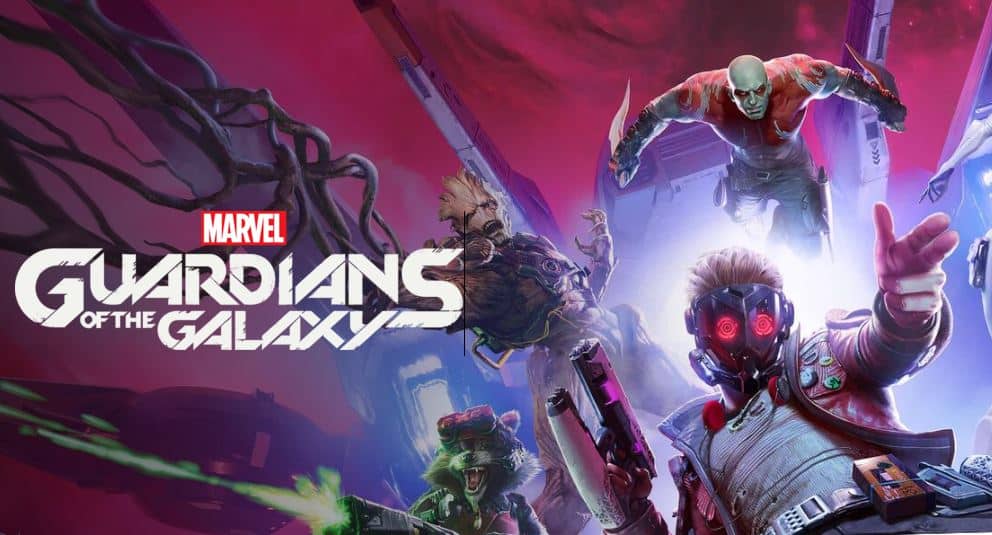 9. Elden Ring
These days, Elden Ring is all everyone can speak about, and with good cause. FromSoftware's next punishment simulator has all the hallmarks of a Souls-style game, but it's been expanded into an open world with a tale written by Game of Thrones author George R.R. Martin, so you know it won't hold back.
The PC version of the game has several performance difficulties that FromSoftware is striving to fix, but even with these issues, it's unquestionably one of the best games of all time the studio has ever released, if not the best. We don't throw that kind of praise lightly as ardent fans of the studio's work since the original Demons' Souls on the PS3, but, like the Souls-like genre itself, you have to earn it, which FromSoftware unquestionably does with Elden Ring.
10. Mass Effect Legendary Edition
The Mass Effect Legendary Edition has all three games in one package, with separate launchers for each. It combines the first three Mass Effect games: Mass Effect, Mass Effect 2, and Mass Effect 3. Because the Bioware-developed games were released years ago, they required to be remastered before being released on next-generation gaming consoles and computers. With nearly 40 single-player missions and DLCs from all three games, Mass Effect: Legendary Edition features improved visuals and player models, shaders, better effects, lighting, and depth of field, as well as good frame rates. New model customizations for General Shepherd are also included in the game, including varied eye colors, enhanced hair details, and skin tones.
The first Mass Effect is still a shaky title with perplexing controls and odd design aspects, but the second and third installments more than make up for it. The Legendary Edition is a sea change from the original version, which was released in 2007, and it also includes 4K and 60fps gameplay to improve performance. You can choose to be on one of the good men (Paragon) or the bad squad in the game (Renegade). These decisions are dependent on how you approach circumstances in the game and how you choose conversation for crewmates and foes. On PC Game Pass, Mass Effect: Legendary Edition is also accessible. We've compiled the list of Best PC Games 2022 here and Mass Effect Legendary Edition is one among the 15 Best Games on PC 2022. So, check it out! 
11. Microsoft Flight Simulator
Microsoft Flight Simulator was released in 2020 for PC and last year for Xbox Series S/X. The game is widely regarded as one of the best airplane simulators available. When the game first came out, it only had up to 30 aircraft to choose from, ranging from little planes to commercial jets, but that was more than enough for even the most ardent aviation fans.
Real-world mapping has to be one of the most highly praised elements of Microsoft Flight Simulator. Even the atmosphere changes in real time, with factors such as wind speed and direction, temperature, humidity, rain, and lighting influencing players' flight plans.
12. Red Dead Redemption 2
The story of Red Dead Redemption 2 takes place in 1899, during the final days of the wild west, with Arthur Morgan leading a band of outlaws to a safe haven while avoiding Federal officials and bounty hunters at all costs. The game is more bigger, broader, and has more plot twists than its predecessor, which was released in 2010. You can explore every nook and cranny of this huge planet in Red Dead Redemption 2. The main storyline lasts roughly 60 hours, but thanks to an enormous number of side activities, each one is more entertaining than the last, the game feels never-ending.
Red Dead Online is yet another crazy adventure that is brimming with fun. Hunting down outlaws, hunting down criminals as a bounty hunter, growing a business as a trader, and a slew of other activities will keep you riveted to the screen. Riding horses over the entire landscape is another enjoyable activity; however, be careful not to lose control of your horse and tumble off the edge of a cliff, as horses in the game have permadeath. Since its release in October 2018, Red Dead Redemption 2 has received over 175 Game of the Year Awards and becomes one of the Best PC Games 2022. 
13. Dying Light 2
Although open-world zombie games have become somewhat cliched in recent years, the Dying Light series has managed to stay new with its parkour-style gameplay and day-night cycle, in which the zombies progress from sluggish and plodding to incredibly aggressive and dangerous.
Not only will you be able to explore a four-times-larger area than in the original game, but you'll also be able to make decisions that profoundly alter the in-game world, even opening up entire sections of the map depending on your choices. Cooperative play, like in the original Dying Light, allows you to play with up to three other people. Dying Light 2 definitely is one of the Best PC Games 2022. So, check it out!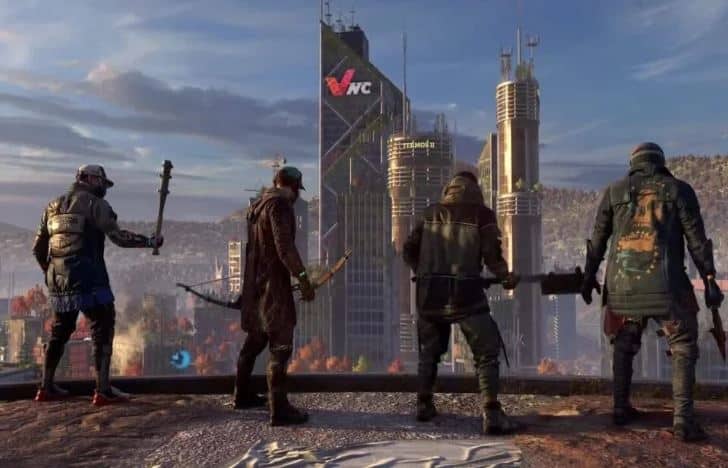 14. The Witcher 3: Wild Hunt
Witcher 3: Wild Hunt was released in 2015 and scored a ten-out-of-ten rating in Gadget 360's review. The CD Projekt Red-developed role-playing adventure game features a huge, sometimes breathtakingly beautiful world for players to explore. The game is shocking because the decisions a player must choose aren't always black-and-white — there are many shades of grey. There are numerous objectives to do, excellent combat, a fascinating story, and a beautiful planet to explore. The game was so well liked that it was turned into a TV series, which you can watch on Netflix. Is there anything else we can say about how fantastic the game is and why this is in the list of Best PC Games 2022? 
15. God of War
The series God of War has been around since 2005. And, despite the fact that the series has seen numerous installments over the years, the one from 2018 has rejuvenated it, whether it's because of a fresh environment – you're no longer wandering some hellscape version of Greece – or because Kratos now has a friend on his trip.
You play as Kratos, the demigod who has destroyed nearly the entire Greek pantheon in previous games, as he and his son walk to the top of the mountain to scatter his dead wife's ashes in a Norse-inspired legendary setting. Of course, because this is a God of War game, you'll have to fight your way through a variety of animals and gods. That's why, you can try this Best Game on Your PC and we are sure you will like God of War since this is among the list of Best PC Games 2022.
Some of the Best PC Games of all time on this list may require you to have a powerful computer, while others can be played on a budget. With that in mind, let's take a look at some of the top Best PC Games 2022 you should play at least once. We've compiled a list of the games we've had the most fun with. There is no ranking system in place, and all of the titles are listed alphabetically.
Apart from this, if you are interested, you can also read Entertainment, Numerology, Tech, and Health-related articles here: WPC16, Highest Paid CEO 2022, Grey's Anatomy Season 19, WPC15, Alexa.com Alternatives, The Resident Season 6, Kraven The Hunter, One Punch Man season 3, The Resident Season 5, Yellowstone season 5, Ozark season 4 part 2, PUBG Redeem Code, Is Windows 11 Free, KProxy, How to play Xbox Games on PC, Ozark Season 5, How to cancel YouTube TV, Churchill Car insurance, The Rookie Season 5, Downloadhub, Ssr Movies, 7starhd, Movieswood, How to Remove Bookmarks on Mac, Outer Banks Season 4, How to block a website on Chrome, How to watch NFL games for free, DesireMovies, How to watch NFL games without cable, How to unlock iPhone, How to cancel ESPN+, How to turn on Bluetooth on Windows 10, Outer Banks Season 3, 
6streams, 4Anime, Moviesflix, 123MKV, MasterAnime, Buffstreams, GoMovies, VIPLeague, How to Play Music in Discord, Vampires Diaries Season 9, Homeland Season 9, Brent Rivera Net Worth, PDFDrive, SmallPDF, Squid Game Season 2, Knightfall Season 3, Crackstream, Kung Fu Panda 4, 1616 Angel Number, 333 Angel Number, 666 Angel Number, 777 Angel Number, 444 angel number, Bruno Mars net worth, KissAnime, Jim Carrey net worth, Bollyshare, Afdah, Prabhas Wife Name, Project Free TV, Kissasian, Mangago, Kickassanime, Moviezwap, Jio Rockers, Dramacool, M4uHD, Hip Dips, M4ufree, Fiverr English Test Answers, NBAstreamsXYZ, Highest Paid CEO, The 100 season 8, and F95Zone. 
Thanks for your time. Keep reading!