Outer Banks Season 3: Release Date, Cast, and the Latest News in 2023
Who's excited for Outer Banks Season 3? According to many speculations and the production timetable, we may not have to wait long!
Season 2 of Outer Banks was released on Netflix on July 30, 2021. It's hard to believe it's been that long. In the current season, it felt like we were just watching the Pogues try to keep one step ahead of Ward Cameron and Limbrey while searching for more riches.
Of course, fans are growing impatient and looking forward to any news about Outer Banks season 3 and the Netflix original series' future. Shannon Burke, Jonas Pate, and Josh Pate are the creators of the series. Let's take a look at what we know about Outer Banks season 3 thus far.
About Outer Banks Season 3 
We're nearing the start of a new month, and Netflix has been introducing new episodes and movies for April on a regular basis. Unfortunately, Outer Banks season 3 will not be added to the April schedule. And we're worried that a new season won't be released for a while.
Outer Banks Season 3 began filming on February 14 and is expected to wrap in August. When a director for the show shared a collage of photographs of the group on her Instagram with the message "Starting shooting the next day," we learned that Outer Banks had begun filming. The Instagram post was published on February 13th.
Some members of the cast even began tweeting about the start of filming. Jonathan Daviss, who plays Pope, tweeted on Feb. 23 said he was thrilled to be back on set. However, Netflix had yet to announce that main photography had begun. Netflix didn't reveal the good news until February 28.
When are Outer Banks season 3 filming?
Outer Banks Season 3 will begin production in February 2022. Valerie Weiss, one of the show's directors, came to Instagram to share some images with the actors and inform her fans that filming was set to begin, as we previously reported. Take a look at the post below and get ready to be wowed!
Outer Banks season 3 is set to film from February to August 2022, according to What's on Netflix, which means a release date in 2022 will be a close call.
Outer Banks season 3 Release updates
Because filming is expected to last until August, we're looking at a release date in late 2022 at the earliest. The show will require at least three months of post-production once production is completed. This would place the release in the months of November or December. Because the third season is so close to being released in 2022, it may be pushed back to the following year. However, we don't think Netflix will air the show until early 2023.
Keep in mind that these are only estimates, and Outer Banks season 3 could premiere on Netflix sooner or later than we anticipate. For the time being, the third season is set to premiere on Netflix in late 2022.
Keep an eye on Netflix Life for any fresh information about Outer Banks season 3!
First Look at Outer Banks Season 3
The official social media channels for the Outer Banks have posted two photographs that give us our first peek at Outer Banks Season 3, and they show the actors that play the Pogues (except for Drew Starkey).
Madelyn Cline and Chase Stokes can be seen walking hand-in-hand with their castmates Rudy Pankow (JJ), Madison Bailey (Kiara), Jonathan Daviss (Pope), and Carlacia Grant (Cleo), and Drew Starkey in a line (Rafe). Daviss, 22, holds his surfboard over his head in one photo on what looks to be the island where the Pogues were shipwrecked at the end of Season 2, while Pankow, 23, carries Starkey, 28, on his back in another.
Fans are wondering if Cline and Stokes, who play Sarah Cameron and John B., respectively, are back together in real life after their break-up in November 2021.
At the 30th Annual Elton John AIDS Foundation Academy Awards Viewing Party on Sunday, March 27, Cline told Us Weekly, "It was our start of filming."
The 24-year-old South Carolina native was in Los Angeles with her costar Drew Starkey, and they were both barred from discussing the show's third season, which is set to premiere on Netflix later this year. Cline told the newspaper, "We can't say anything."
Outer Banks season 3 cast
We know who will return in the new season based on what transpired in Outer Banks season 2. The following is the probable Outer Banks season 3 cast:
Chase Stokes

Madelyn Cline

Jonathan Daviss

Madison Bailey

Rudy Pankow

Carlacia Grant

Charles Esten

Drew Starkey

Austin North

Julia Antonelli

Caroline Arapoglou

Deion Smith

Elizabeth Mitchell

Nicholas Cirillo

E. Roger Mitchell

Terrance Rosemore

Samantha Soule

Charles Halford

Cullen Moss

Marland Burke
For the next season, Carlacia Grant, who played Cleo in season 2, has been promoted to a series regular. In Season 3, Cleo is officially a member of the Pogues!
Madelyn Cline has also put any speculations about her participation to rest, announcing in January 2022 that she will most definitely be in Outer Banks season 3. In case you missed it, due to her real-life breakup from Chase Stokes, gossipers speculated that she might not be on the program any longer. On Instagram, the actress clarified the situation, writing:
"I'll return for as many seasons as they want me to." I adore my profession, and I am eternally grateful for it and everyone who has seen it."
Who is coming back for season 3?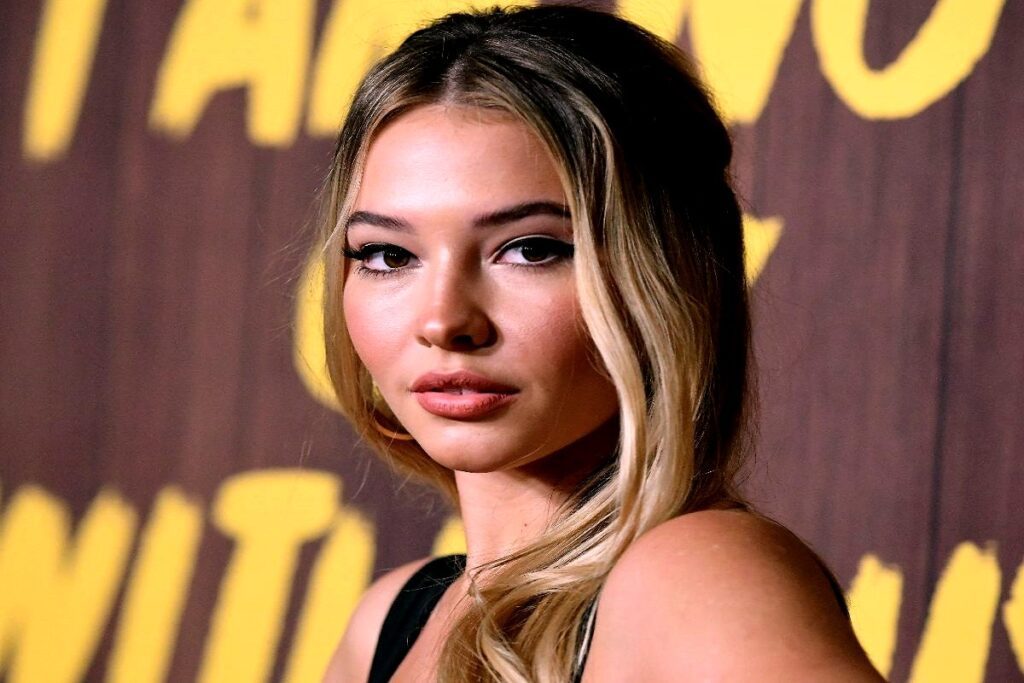 "Chase Stokes, Madelyn Cline, Madison Bailey, Jonathan Daviss, Rudy Pankow, Austin North, Drew Starkey, and Charles Esten are returning as season regulars," according to Netflix. Carlacia Grant has also been promoted to series regular and will return for Outer Banks Season 3."
No, you aren't the only one who is curious as to how Ward, played by Charles Esten, will return. At the very least, we know that in Poguelandia, anything can happen. We'll have to wait and see what this means for our favorite characters as they deal with the fallout from his death.
What is the production status of Outer Banks?
The filming dates for Outer Banks season 3 were disclosed in December 2021. Outer Banks Season 3 filming will begin on February 16th, 2022, in Charleston, South Carolina, and will conclude on August 19th, 2022. Filming dates are subject to change.
You'll notice that while the show is set in North Carolina, it is filmed in South Carolina. This is due to a number of factors, one of which was Netflix's early opposition to the restroom bill.
Valerie Weiss confirmed on Instagram on February 14th, 2022 that filming began on February 15th with a post captioned.
There has also been a flurry of cast member posts from the set. We'll keep you updated with all behind-the-scenes photos as they become available.
On February 28th, Netflix officially announced that production was still continuing, with new cast photos. The show had been under production for over a week at that point.
What to expect from Season 3 of Outer Banks
If the show gets renewed, we can anticipate the story to continue to take plenty of twists and turns, as it has done for the past 20 episodes.
Let's take a look back at Season 2 of Outer Banks and see where it'll take us in Outer Banks Season 3.
The conflict between the Camerons and the Pogues is certain to continue, with Pope hoping to reclaim the now-stolen golden cross. "It's not finished," Pope adds as they depart the massive vessel and seek sanctuary on a secluded abandoned island. They decide to stay on the island, but considering that their family has reported them missing, they are unlikely to stay for long.
Pope Francis will very certainly continue his investigation into his family's link to the Santo Domingo Cross.
Ward Cameron famously faked his death in season 2 and is now attempting to remain undetected. Ward is likely to continue to play a significant role in the conflict moving forward, but will he be caught? After a few run-ins towards the conclusion of the second season, including John B sparing his life, it's likely Ward will continue to play a key role in the conflict going ahead, but will he be caught?
The most pressing topic for Outer Banks Season 3 is how and why Big John has returned. He seemed to imply that he knows where Denmark's Cross is, but was diagnosed as "half-dead." What kind of impact will he have in the future? We'll have to wait and see what happens.
Outer Banks Plot Summary  
Outer Banks Season 3 of Outer Banks has a lot of interesting dynamics at play. The Pogues will, of course, have to return to the Outer Banks, where there will be plenty of inquiries about what happened.
We also know that for John B, Sarah, and now Pope, this is a deeply personal matter. Kie, JJ, and Cleo are less concerned about avenging the Camerons. There's also the Shroud to be discovered.
We watch Limbrey and Big John (John B's father) make a deal at the end of Season 2 of Outer Banks. Big John will find the Shroud for Limbrey if Limbrey assists John B and his buddies. Will the Pogues be able to make friends with Limbrey? With Limbrey's terrible history and how she treated Pope and the Pogues, this may be a subject of contention.
We also know that they'll go after Ward for the gold and the cross at some time.
Several romantic relationships are also in upheaval right now. Although John B and Sarah appear to be a good match, we can all see JJ and Kie's chemistry. Cleo and Pope have a certain amount of chemistry.
There's a lot to enjoy about Outer Banks season 3's direction. We're well aware that we're in for yet another treasure quest!
When is the Outer Banks season 3 Netflix release date?
Outer Banks season 3 has yet to receive an official Netflix release date, and it won't be for several months. However, based on prior seasons' production schedules, we can already speculate on when the next season will debut.
The second season of Outer Banks was shot between August 2020 and April 2021, with the show premiering four months later, in July 2021. Season 3 might premiere on Netflix in December 2022 if a similar plan is followed and there are no delays or complications with the filming schedule. At the very least, the Outer Banks season 3 should be back by February 2023.
It's worth noting that IMDb lists new episodes arriving in 2022.
What Happened in Outer Banks Season 2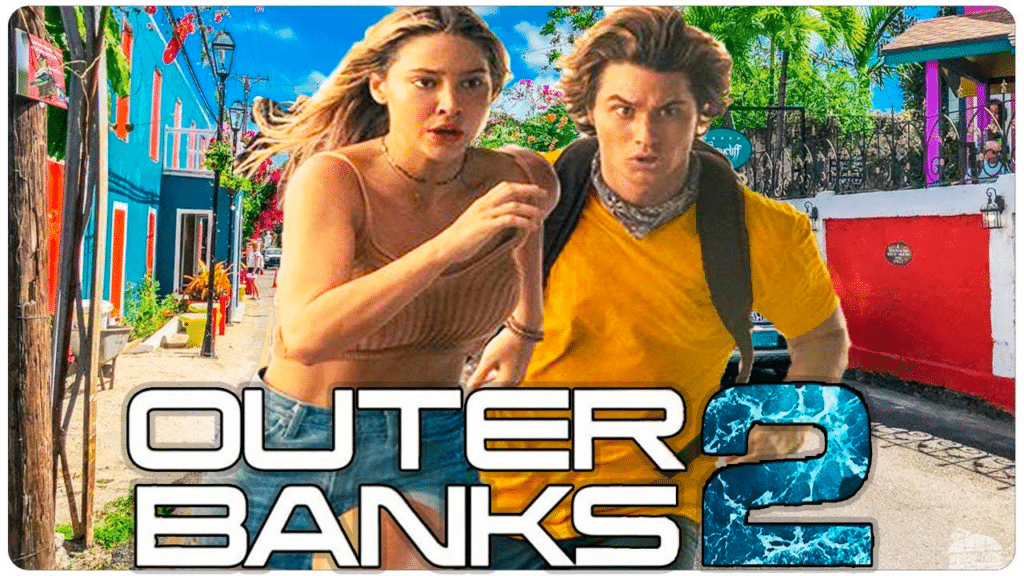 Outer Banks Season 2 ended with a near-death encounter for The Pogues, similar to Season 1. The second season of the Netflix show focused on John B., Sarah, JJ, Kiara, and Pope as they searched for and recovered the missing Cross of Santo Domingo. The group surreptitiously boarded the ship Coastal Venture and attempted to cross the Atlantic in the season finale. After a wild shootout, they were forced to flee on a lifeboat. Despite the fact that the Pogues were once again left empty-handed, the episode finished on a positive note as they rejoiced in being reunited and safe – at least for the time being.
Other Outer Banks News Since Season 2
You may have heard that Madelyn Cline and Chase Stokes were dating outside of the show, but that relationship appears to have ended.
Fans of the show who are looking for more may enjoy author Alyssa Sheinmel's latest Outer Banks book, Lights Out. The book is set soon before the first season of the main show.
Here's what you can expect from the book:
"It's spring break on the Outer Banks, and the islands are packed with wealthy vacationers. JJ and John B don't want to waste their week watching Kooks, so they arrange a fishing trip to the extremely deadly Frying Pan Shoals, dubbed the "Graveyard of the Atlantic" for good reason."
Will Outer Banks get a season 4?
There is currently no formal indication that Outer Banks will be renewed after season 3. However, it is claimed that season 4 screenplays are in the works, and there is even conjecture that seasons 3 and 4 could be shot concurrently.
Of course, this is all speculation at this point, and we won't get too enthusiastic until Netflix confirms something. We'll update this guide with any new information on Outer Banks season 3 and beyond as soon as it becomes available.
Frequently Asked Questions (FAQs) on Outer Banks Season 3
How to Watch Outer Banks Season 3?
Outer Banks' first two seasons are accessible to watch online. It's available on Netflix.
How many seasons of Outer Banks are on Netflix?
Outer Banks is now available to view on Netflix in two seasons. It's also an excellent re-watch if you're looking for anything to watch.
When would a theoretical season 3 premiere?
After being renewed, the show was allowed to return just over a year later, so we can definitely expect it to return in the summer of 2022!
Outer Banks Season 3 has yet to be confirmed by Netflix, so don't hold your breath for it any time soon.
Note: As more information becomes available, we will update this post. Remember to follow Netflix Reporter on Twitter for the most up-to-date news and memes about the best Netflix movies and TV episodes.
Outer Banks season 3 trailer: Where can I watch it?
We're far too early for any kind of trailer, unfortunately.
But if you bookmark us, we'll keep you informed as soon as we learn more. Guys, good things come to those who wait. In particular, when it comes to the Outer Banks. Outer Banks is a Netflix original series.
Is Outer Banks season 3 Confirmed?
We're nearing the start of a new month, and Netflix has been introducing new episodes and movies for April on a regular basis. Unfortunately, Outer Banks season 3 will not be added to the April schedule.
Is Madelyn Cline coming back for season 3?
Yes! Chase Stokes, Madelyn Cline, Madison Bailey, Jonathan Daviss, Rudy Pankow, Austin North, Drew Starkey, and Charles Esten will all return as showrunners (Jonas Pate, Josh Pate, and Shannon Burke), as well as lead cast members Chase Stokes, Madelyn Cline, Madison Bailey, Jonathan Daviss, Rudy Pankow, Austin North, Drew Starkey, and Charles Esten.
What's gonna happen in season 3 of Outer Banks?
What will the third season of OBX be about? Season 3 will most likely begin-up where season 2 left off, with Clara being forced to choose between helping John B and the rest of the Pogues find the shroud owing to a letter from his half-dead father and helping John B and the rest of the Pogues discover the shroud.
Where were Outer Banks filmed?
Charleston, South Carolina.
The series is set in Charleston, South Carolina, just south of the Outer Banks. Shem Creek in Mount Pleasant is the setting for the water sequences. Pitt Street, Hunting Island, the Hunting Island Lighthouse, and Lowndes Grove are among the other locales used.
Apart from this, if you are interested; you can also read Entertainment, Numerology, Tech, and Health-related articles here: 6streams, 4Anime, Moviesflix, 123MKV, Masteranime, Buffstreams, GoMovies, VIPLeague, How to Play Music in Discord, Vampires Diaries Season 9, Homeland Season 9, Brent Rivera Net Worth, Grimes net worth, PDFDrive, SmallPDF, Dramacool, Squid Game Season 2, Knightfall Season 3, Crackstream, Kung Fu Panda 4, Angel Number 122, Angel Number 7, Angel Number 1022, 1616 Angel Number, 333 Angel Number, 666 Angel Number, 888 Angel Number, 777 Angel Number, 444 angel number, Sundar Pichai Net Worth, Gina Carano net worth, Bruno Mars net worth, KissAnime, Jim Carrey net worth, Bollyshare, Afdah, Moviezwap, Y8, Jalshamoviez, Prabhas Wife Name, Project Free TV, Kissasian, Mangago, Kickassanime, Moviezwap, Jio Rockers, Dramacool, M4uHD, Hip Dips, M4ufree, Fiverr English Test Answers, NBAstreamsXYZ, CCleaner Browser review, Highest Paid CEO, The 100 season 8, and F95Zone. 
Thanks for your time. Keep reading!