Is Windows 11 Free: How to Upgrade Windows 10 to Windows 11 Easily?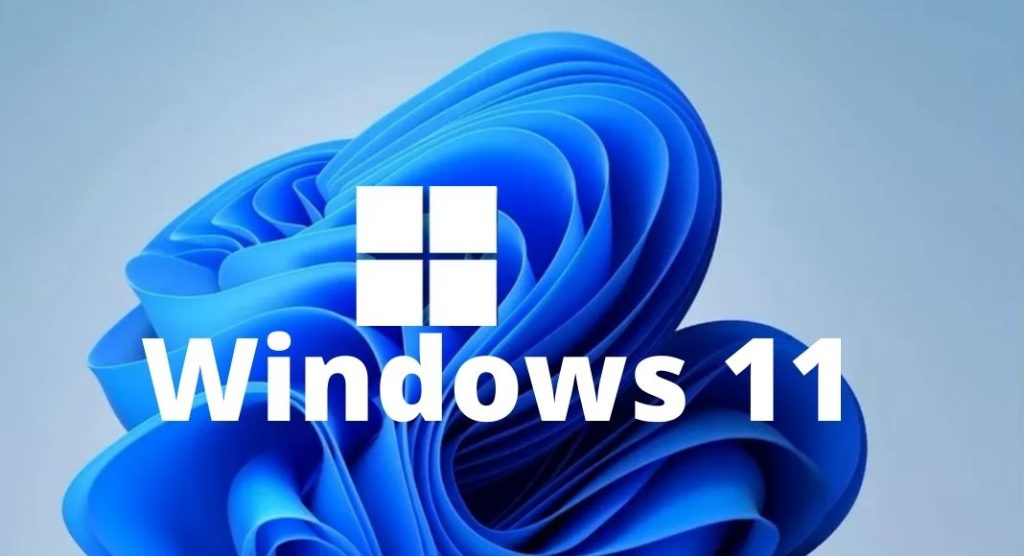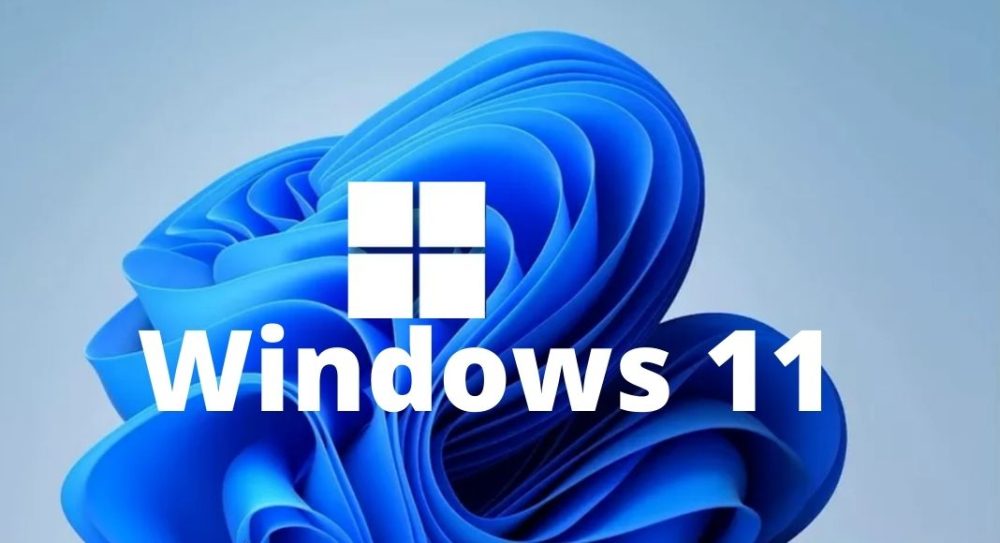 Do you know is Windows free? On October 5, 2021, Windows 11 began rolling out to eligible devices, indicating that Windows 10 is gradually being phased out. Many people want to know if Windows 11 is free. However, this does not rule out the possibility of Microsoft's older operating system being obsolete in the near future. In reality, the November 2021 update for Windows 10 is now available. In a November blog post, Microsoft's vice president of program management, John Cable, stated that "at least one version of" Windows 10 will be supported until Oct. 14, 2025.
You've come to the right place if you're wondering if Windows 11 is free? how long do you have to make the switch to Windows 11 free? And how long you can safely wait before updating. I'll also go through how to install Windows 11 free. How to tell if your PC is compatible? And who is eligible for Windows 11 free upgrade. Continue reading to learn everything you need to know about the end of support for Windows 10 and how to prepare for Windows 11.
Here's everything you need to know about Windows 11 free without further ado.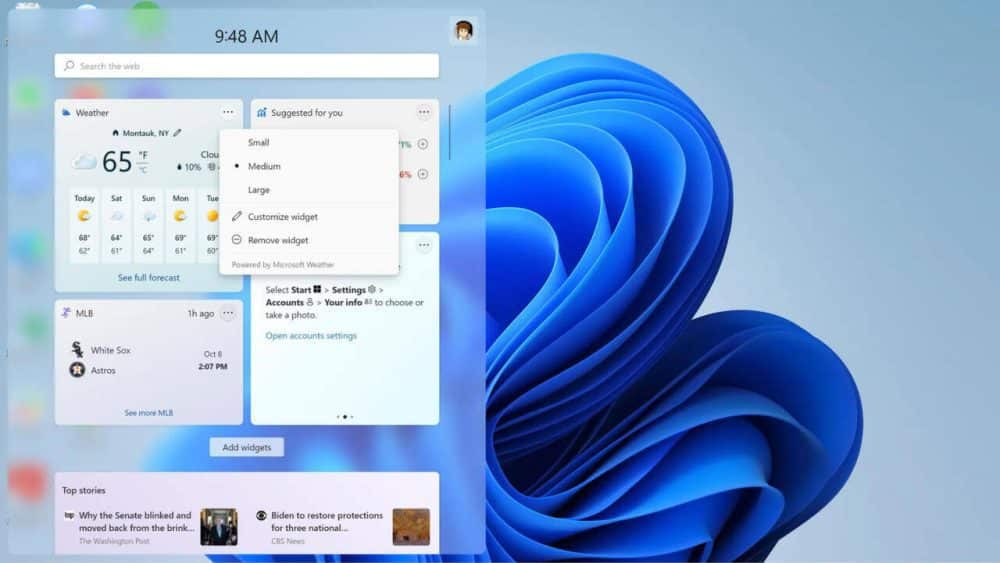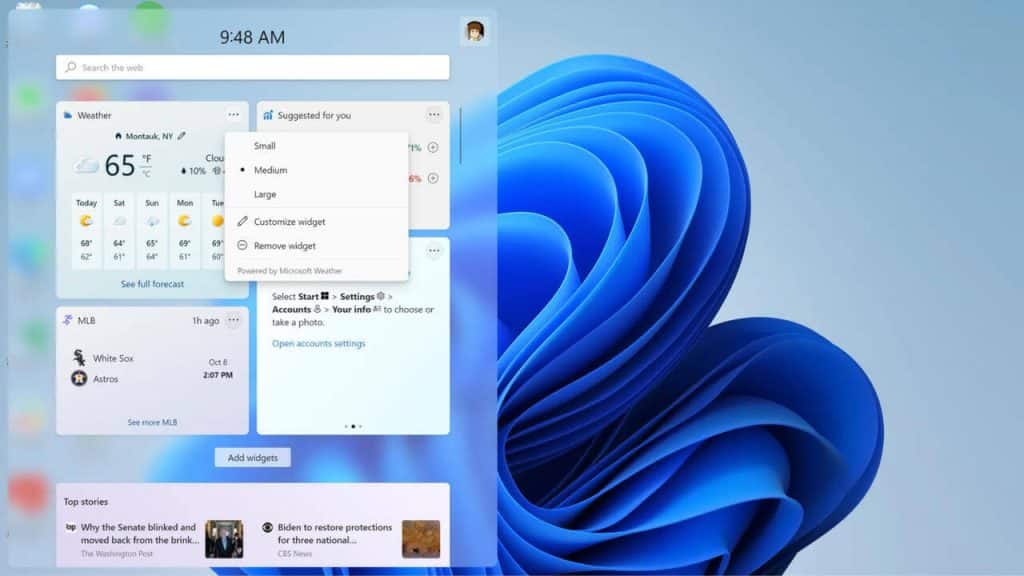 What is Windows 11?
Windows 11 is the successor of Windows 10 and the most recent iteration of Microsoft's flagship operating system.
The Start menu and taskbar have seen significant modifications, as has the Settings app, which has been extensively reworked, and a Widgets pane aimed to give news and reminders.
The much-anticipated Sun Valley overhaul of the Windows user interface, as well as a, revamp of basic Windows programs that belong under the Windows Inbox app category, such as the new video-capable Media Player, Calculator, the Snipping Tool, and Mail & Calendar, are all included in Windows 11. There is a slew of changes behind the hood, including the return of the infamous Blue Screen of Death error message (for a brief period Microsoft was playing with making it black, for some reason).
When do people think is Windows 11 free? Microsoft introduced Windows 11 to the general public in October, it's now spreading it out to more PCs that match the operating system's basic hardware requirements.
When did Windows 11 come out?
Date of the first release: October 5, 2021
Soon, all eligible Windows 10 PCs will receive a free upgrade.
Insider Preview Builds and ISO files are now available for download.
Windows 11 was released on October 5, 2021, as Microsoft announced a month earlier.
However, this is the official start date for OEMs (original equipment manufacturers) to release Windows 11 hardware. In a planned and methodical approach, 'in-market devices' that are eligible for the upgrade will be offered it later, according to the blog post.
The Windows Twitter account appeared to indicate in an official tweet shortly after the initial launch that Windows 10 customers would have to wait until 2022 for the free upgrade.
However, in January 2022 official blog post stated that this was ahead of plan. Because Windows 11 is now in the "final phase of availability," all compatible devices should get the upgrade soon.
You don't have to wait for it to get on your laptop or computer. A final version is available to download from the Microsoft website if you're willing to install it manually. Learn more about Windows 11 free, and how to get Windows 11 today in our separate tutorial. If you want to install it via a USB drive, this ISO file is the way to go.
How do I get Windows 11?
Microsoft hasn't said when Windows 11 will be available to all Windows 10 PCs that are eligible. However, it has released the PC Health Check program to assist customers in determining whether their hardware is up to par.
The PC Health Check program will check to see if your current PC matches the criteria to run Windows 11; if it does, you'll be eligible for a free upgrade whenever it's released.
You can also go to 'Check for Windows updates on a Windows PC' or go to Settings > Updates & Security > Windows Updates after selecting the start button.
All we know is that Microsoft is satisfied with the way Windows 10 has been received so far – at least for those who have hardware that meets the system's minimal requirements.
"We are continually seeing a high rate of good update experiences and user feedback for eligible devices, detected using our latest generation machine-learning algorithm," Microsoft said earlier this month.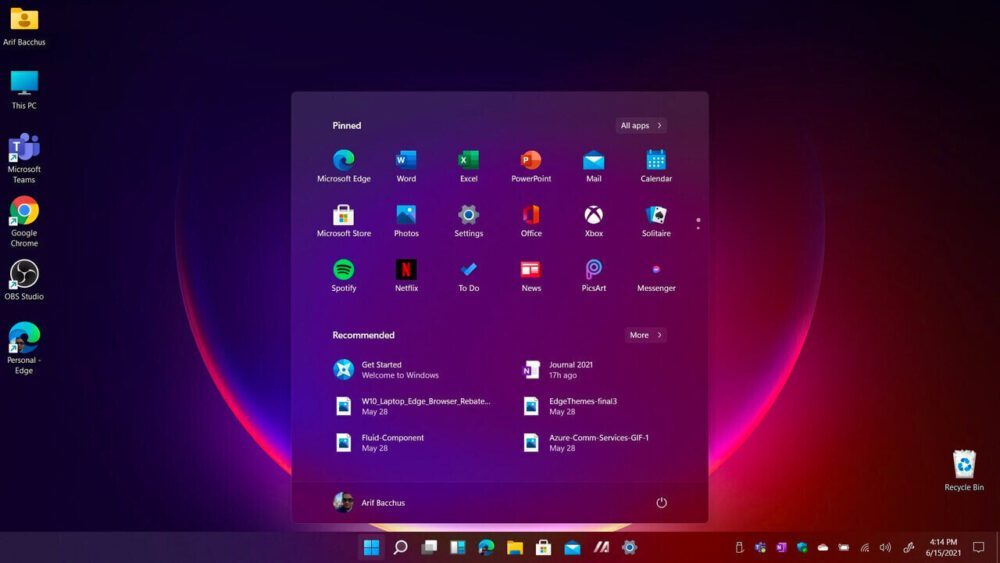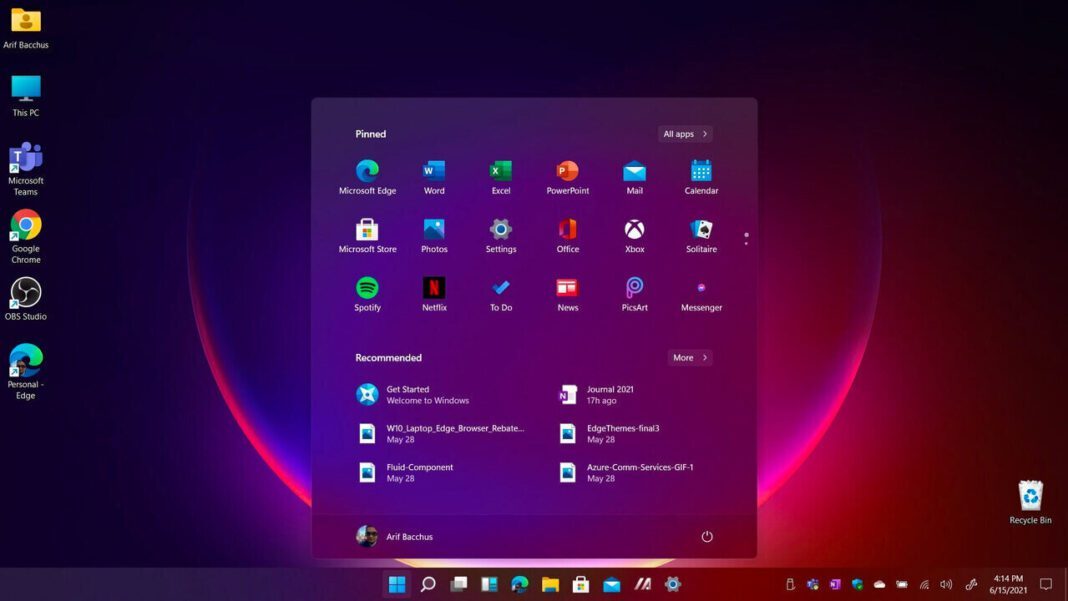 How to upgrade to Windows 11 for free?
Microsoft's free upgrade to Windows 11 from Windows 10 is now available. Before making the OS available to other qualified existing gear, Microsoft is starting to give the Windows 11 Free update to new devices that are still coming with Windows 10. So before updating your windows make sure that is Windows 11 free or not.
However, not every existing Windows 10 PC will be able to update to Windows 11. TPM 2.0 (Trusted Platform Module) support, 4GB of RAM, and 64GB of storage will be required with Windows 11. Intel 8th Gen Coffee Lake or Zen 2 CPUs and higher will be required. Millions of PCs will be unable to upgrade to Windows 11, while unsupported solutions will be available if you really want Windows 11.
Because Microsoft is releasing Windows 11 in stages and is Windows 11 free, the update will not be available to all officially supported PCs right away. According to Microsoft, all existing and eligible PCs should be offered the Windows 11 upgrade by mid-2022.
If you have a new PC that came with Windows 10 or a device that can upgrade to Windows 11, here's how to download Windows 11 free right now.
Use Microsoft's PC Health Check software to see if your PC is officially supported.
All of your key papers, programs, and data should be backed up.
Go to Settings > Update & Security > Windows Update on your Windows 10 PC.
Keep an eye out for new information.
You'll be given the choice to download and install the free Windows 11 upgrade if it's available.
Install by clicking the download button.
Configure Windows 11 settings by following the on-screen prompts.
If you don't see the Windows 11 free upgrade and your PC is supported, Microsoft's new Installation Assistant may be able to save you time.
Upgrades – The Good News

 
If you meet the following criteria, you will be eligible for a copy of Windows 11 free.
You must have a legal copy of Windows 10 Home or Windows 10 Pro (updated to version 2004 or later)
Purchase a new computer.
Unlike Windows 10, Microsoft has not set a deadline for Windows 11 Free upgrades from Windows 10, and I believe it is unlikely to do so because the firm wants consumers to transfer.
Upgrades – The Bad News 
Free for eligible PCs

New hardware pricing dependent on the manufacturer
Pricing was always going to be an issue, but the good news is that it is free for qualified PCs. This will continue continuously, possibly for the whole life of Windows 11.
However, it is not as simple as all Windows 10 machines receiving Windows 11 – as detailed further below, Microsoft has updated the hardware requirements for its new operating system.
Obviously, upgrading from Windows 10 will not be the only way to obtain Windows 11. When it is released, new laptops and PCs will come pre-installed with the operating system, eliminating the need to purchase a license individually. It's tough to predict how each firm will price their hardware but expect it to be comparable to Windows 10 devices.
It's important to note that the free upgrade will be to the same version of Windows that you had on Windows 10. If you want to upgrade from Windows 10 Home to Windows 11 Pro, for example, you should first acquire Windows 10 Pro. It costs £219.99/$199.99 and is available from the Microsoft website.
Will my current PC or laptop run Windows 11?
Microsoft has released the following minimum hardware requirements:
UEFI, Secure Boot capable
Trusted Platform Module (TPM) 2.0
Graphics card compatible with DirectX 12
Display larger than 9in with 720p or higher resolution
Microsoft account + internet connection
Are you unsure whether your device is compatible? Microsoft has published an upgraded version of its 'PC Health Check' program to assist you in doing so. It's available for download at the bottom of the Windows 11 main page.
Check out our dedicated guide for further information: Will Windows 11 operate on my computer?
Although Microsoft does not advocate it, there is a technique to install Windows 11 on unsupported PCs. Indeed, you'll quickly notice warnings in Settings and on your desktop informing you that your device isn't compatible. However, it does not appear to have an impact on performance or app compatibility.
Windows 11 trailers
There are two significant Windows 11 trailers worth viewing. First, here's the official introduction video from June 24: 
Then, beginning September 9, a shorter advert-style trailer will be released. You might have seen this version on TV:
Is it a good idea to install Windows 11 yet?
Every significant operating-system update contains bugs. Apple routinely has issues with iOS and macOS releases. As more people upgrade to the latest version, corporations have a better chance of fixing flaws revealed by consumers.
Windows 11 is no exception. While Microsoft believes the update is working well for the majority of users with eligible hardware, it has placed a compatibility hold on releasing Windows 11 for devices that have certain versions of hardware drivers for Intel Smart Sound Technology (Intel SST), which is causing a Blue Screen of Death (BSOD) error.
Install Windows 11 Via Windows 10 Settings
This is the most straightforward choice. Simply go to the following locations: Start > Settings > Update & Security > Windows Update > If your PC is compatible, check for updates and Windows 11 should appear. Then, as instructed, follow the onscreen steps.
Install  Manually (via Assistant)
Here is a link to the Windows 11 download page.
I recommend 'Installation Assistant' for most people, but there is also the option to build a boot drive for clean installs.
Once downloaded, follow the installation instructions.
Remember to check the box that says "Keep personal files and apps."
The installation is time-consuming, requires multiple restarts, and requires a Microsoft account. There are workarounds, but I don't view this as a major issue for most users.
Last but not least, a Windows 11 license is related to your hardware. As a result, if you need to format your machine for any reason, Windows 11 will automatically reactivate. If you upgrade several components in your computer over time, Windows 11 may believe you've purchased a new computer and failed to register the license. The good news is that Microsoft provides a simple workout procedure you may use if this occurs.
What's going to happen to Windows 10? 
In mid-November 2021, the firm published Windows 10 version 21H2, and it officially revealed its plans for future Windows 10 feature releases.
Microsoft began rolling out Windows 10 21H2, also known as the Windows 10 November 2021 Update, on November 16. In a nutshell, feature updates for Windows 10 will be released once a year, rather than twice a year as of 21H2.
After 21H2, the next feature upgrade for Windows 10 will be released in the second half of 2022. In addition, the Home and Pro editions of the 21H2 upgrade will be supported for 18 months, while Enterprise and Education editions will be supported for 30 months.
What's the difference between Windows 10 and  11, anyway?
Windows 11 has a new aesthetic style as well as various new capabilities aimed at making computer navigation easier, whether for personal use, work, or both. Here are some of the most significant changes in Windows 11:
A new, more Mac-like interface: Windows 11 has a modern appearance with rounded corners, pastel colors, and a centered Start menu and Taskbar.
Integrated Android apps: Android apps will be available for Windows 11 and will be installable from the new Microsoft Store via the Amazon Appstore. (Previously, you could access Android apps on Windows 10 if you owned a Samsung Galaxy phone, but this will make it native.)
Microsoft Teams integration: Teams will be redesigned and integrated directly into the Windows 11 Taskbar, making it easier to use (and more similar to Apple's FaceTime). Teams will be available on Windows, Mac, Android, and iOS.
Better virtual desktop support: Windows 11 will allow users to set up virtual desktops in a manner more akin to macOS, allowing you to switch between several desktops for personal, business, education, or gaming purposes.
Easier transition from monitor to the laptop, and better multitasking: The new OS has Snap Groups and Snap Layouts, which are groups of apps you're using at the same time that sits in the Taskbar. 
Widgets: While widgets have been around for a while (remember desktop gadgets on Windows Vista? ), you can now access them directly from the Taskbar and customize what they display.
Xbox tech for better gaming: To better gaming on your Windows PC, Windows 11 will include capabilities available on Xbox consoles like Auto HDR and DirectStorage.
Here, we've broken down all of the major differences between Windows 10 and Windows 11. We also have a guide to all of the coolest new Windows 11 features.
Upcoming Windows 11 Features
Microsoft initially stated that Windows 11 will transition to annual feature upgrades, but it has since become evident that the OS will receive new features throughout the year. Since the release of Windows 11, several new features have been implemented, with more on the way.
According to Windows Central, several of these could be included in the 22H2 update. These are rumored to be as follows, with all-new capabilities expected to be ready for testing soon:
App folders in the Start Menu
Taskbar dragging and dropping
Enhancements to Quick Settings / Notification Center
Files that have been pinned in File Explorer
Acrylic title bars are something else that Windows Latest mentions.
Snapping of the Snap Bar
Touch-based UX Gestures for Start/Quick Settings
Live captions are now available.
Microsoft announced Preview Build 22567 in early March 2022, which offers several new features. New touchscreen motions, accessibility-focused voice commands, and a redesigned 'Open with' dialog box are among them.
When is Microsoft ending support for Windows 10, and why?
Windows 10 support will be phased off on October 14, 2025. This means that Microsoft will no longer deliver security patches or feature upgrades for the Home, Pro, Enterprise, Pro Education, and Pro for Workstations editions of Windows 10 at this time, affecting almost all Windows 10 customers. (The few Windows 10 Enterprise Long Term Support Channel users are the only ones that have till 2029.)
This isn't surprising given that Microsoft maintains a long-standing Fixed Lifestyle Policy for several of its products. The corporation provides a minimum of ten years of support for each version of its operating system (at least five years of mainstream support like security updates and no-charge incident support, followed by five years of extended support like paid troubleshooting).
Windows 10 was released in July 2015, and its 10-year life cycle will end in October 2025. Everything you need to know about the end of Windows 10 support is right here.
Frequently Asked Questions about is Windows 11 free 
What are the benefits of Windows 11 over Windows 10?
Windows 11 introduces additional productivity capabilities and functionality to satisfy the demands of the hybrid world. It offers an entirely new design and feels, allowing you to get more done with less stress. Visit Windows.com/Windows-11 to learn more about what's new.
Can I upgrade for free?
Upgrades from Windows 10 to Windows 11 will be free of charge. However, depending on the size of the download, ISP costs may apply for downloads that occur over metered connections.
When will Windows 11 be available for my current Windows 10 PC?
The Windows 11 upgrade deployment strategy is still being defined. It is set to begin in late 2021 and last through 2022. The precise timing will differ depending on the device. More information will be available in the following months.
When Windows 11 has been tested and approved for your individual PC. Windows Update will notify you that it is ready for installation.
How will I know if my PC qualifies for the upgrade?
Once it's available, you can use the PC Health Check software. You will get the information your PC is capable of being upgraded.
What will happen to my files during the upgrade?
To proceed with the new installation, the default experience will be for files and data to move forward. However, before installing a new Windows version, we always recommend that you back up your files. If you've already synchronized your data to OneDrive, you might not need to do anything else to generate a backup.
Will Windows 11 work with my current accessories?
The majority of software and accessories that were compatible with Windows 10 are expected to work with Windows 11. For particular information about your items, contact your software publisher or accessory vendor.
How long does it take to upgrade to Windows 11?
Timing will vary depending on internet speed. It is likely that downloading and installing Windows 11 will take longer than a regular Windows 10 feature update. You can use your PC while it is downloading. And then you can schedule the installation to occur at a time. When you are not intending on using your PC.
Can I move back to Windows 10 after I upgrade my Windows 10 PC if I don't like Windows 11?
Yes, once you've upgraded to Windows 11, you have 10 days to return to Windows 10. While retaining any files and data you brought with you. After that 10-day period, you must back up your data and perform a "clean install" to return to Windows 10.
How can I get ready for Windows 11?
Once you've decided which PC will run Windows 11, make sure you're signed in with a Microsoft account. Which backup your files and folders up to OneDrive. Your data will then be automatically transferred to your Windows 11 device.
Apart from this, if you are interested; you can also read Entertainment, Numerology, Tech, and Health-related articles here: KProxy, How to play Xbox Games on PC, Ozark Season 5, How to cancel YouTube TV, Churchill Car insurance, The Rookie Season 5, Downloadhub, Ssr Movies, 7starhd, Movieswood, How to Remove Bookmarks on Mac, Outer Banks Season 4, How to block a website on Chrome, How to watch NFL games for free, DesireMovies, How to watch NFL games without cable, How to unlock iPhone, How to cancel ESPN+, How to turn on Bluetooth on Windows 10, Outer Banks Season 3, 
6streams, 4Anime, Moviesflix, 123MKV, MasterAnime, Buffstreams, GoMovies, VIPLeague, How to Play Music in Discord, Vampires Diaries Season 9, Homeland Season 9, Brent Rivera Net Worth, PDFDrive, SmallPDF, Squid Game Season 2, Knightfall Season 3, Crackstream, Kung Fu Panda 4, 1616 Angel Number, 333 Angel Number, 666 Angel Number, 777 Angel Number, 444 angel number, Bruno Mars net worth, KissAnime, Jim Carrey net worth, Bollyshare, Afdah, Prabhas Wife Name, Project Free TV, Kissasian, Mangago, Kickassanime, Moviezwap, Jio Rockers, Dramacool, M4uHD, Hip Dips, M4ufree, Fiverr English Test Answers, NBAstreamsXYZ, Highest Paid CEO, The 100 season 8, and F95Zone. 
Thanks for your time. Keep reading!
Subscribe to Our Latest Newsletter
To Read Our Exclusive Content, Sign up Now.
$5/Monthly, $50/Yearly