How to Start a Marketing Agency?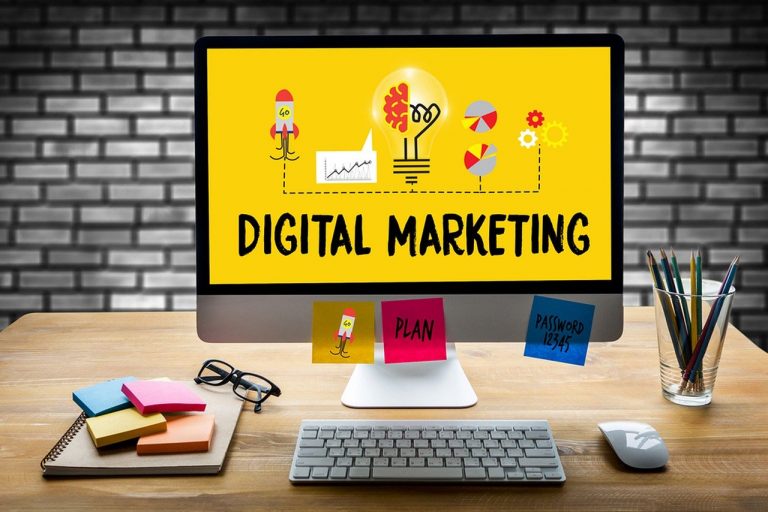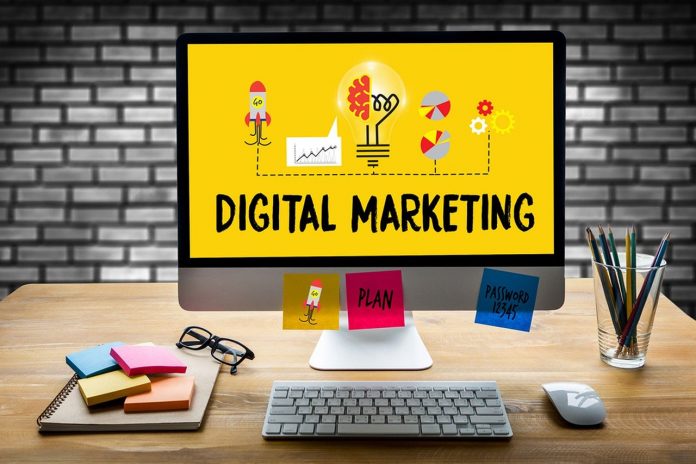 Everyone has heard about marketing, but few people know what happens in a marketing agency.
Even fewer people know how to start a marketing agency of their own – although there's plenty of work available for those who want to do it!
If you want to break into this business, this introductory 6-step guide will help you understand how to build a marketing agency of your own.
How to build a marketing agency
1. Understand why marketing matters
Believe it or not, over 2 billion people purchased something over the internet in 2020 – that's close to one-third of the world's population.
Now, you might be wondering what that has to do with online marketing. Well, everything. Every successful online business uses a winning marketing strategy.
More importantly, successful online businesses have the right marketing agency helping them sell their products – and charging a hefty fee for it.
As more and more people start buying and selling stuff online, more and more businesses will need a marketing agency to help them reach their future customers.
Simply put, marketing is the bridge between a business and its customers – and you can be that bridge if you want to.
2. Learn how the business works
You now know why marketing is important – but do you know what marketing is and how it works?
The early stages of your marketing agency are more theory than practice. You need to crack the metaphorical books and learn about the marketing agency software and tools of your future trade.
So, what do you need to know about to start a marketing agency?
SEO

SEM

Web design

Social media

Copywriting

And more
Hint: If you know nothing or little about any of the items listed above, you need to do your research – and do it fast!
Once you have covered the basics, you need to start experimenting: design your first website, try to get a page of yours on the first page of Google search results.
Roll up your sleeves and get to work.
3. Figure out your niche
Marketing is huge – and so are the different markets you can work with.
Sure, you might know everything there's to know about marketing, but can you apply it the same way to every business there is? Probably not.
For example, an established tech company doesn't have the same marketing strategy as a cryptocurrency startup. The food industry doesn't follow the same marketing rules as clothing companies.
So, think long and hard where you want to establish yourself. Pick something that you like (and are willing to learn about constantly) and figure out ways to help companies in that niche improve.
4. Solve your portfolio problems
Online marketing is a show-don't-tell profession. No company will hire you unless you can prove you can do the work.
And that makes things a little tricky. How can you show your work if you haven't worked before?
Well, by this step, you probably figured out your niche – and you definitely know how marketing works.
So, there's one of two ways you can build a portfolio: look for work on freelance platforms or create mockups.
Remember, this stage is not about showing you've worked with a huge business or how many clients you have – it's about showing your marketing skills.
Whether you do so with a made-up business or a local bookstore, it doesn't matter (as long as you do it right).
5. Work with your first client
Here's something most people don't know: you're your first client. It sounds silly – but it's true.
Marketing is all about selling. And you need to advertise yourself before you can advertise other people's products.
How do you market yourself? You do it the same way as if you would do with a client!
Create a killer website, write great content, tweak your SEO, leave your mark on social media, and anything else that will help you succeed.
To sum it up, you need to develop your brand. Sure, you can knock on a thousand doors and hope for one good response, but that's a numbers game (and not a fun one to play).
If you work with your first client (yourself) the right way, future clients will look for you – so you won't have to look for your future clients.
For example, an active social media presence will help you grow your brand and attract new clients at the same time. A well-placed SEO article about marketing will do the same.
6. Adjust and adapt
Working in marketing has countless net positives: it's interesting, fun, and there's always work to do.
On the other hand, that means marketing is ever-growing and ever-changing. You need to learn to adapt to new environments and be comfortable with doing it all the time.
For example, SEO has changed a lot in its brief 20-year-old history.
Using SEO tactics from the 1990s would harm your business – and using SEO tactics from five years ago wouldn't help that much either.
So much change could be a good thing, though! If you find it entertaining, you'll never be bored. All in all, it's all about how you market it.
Apart from it, you can read more entertainment and Tech articles here: Avocado Calories, Bear Grylls net worth, Rihanna net worth 2021, Dry white wine, Highest Paid CEO, The 100 season 8, Sundar Pichai net worth, Legacies Season 2, Grimes net worth, Oscar Isaac height, Arnab Goswami Salary, Bhushan Kumar net worth, Prabhas wife name, Konosub season 3, Good Omens season 2, F95Zone, how to change MSI keyboard color, Microsoft Office Suite, how to block subreddits, How to Share Netflix Account, how to change Twitch name, The Last Airbender 2, Sherlock Season 5, Homeland cast, Now you see me, Love Alarm season 2, Young Justice season 4, Shield Hero season 2, Salvation season 3, the feed season 2, Taboo season 2, Jack Ryan season 3. 

Subscribe to Our Latest Newsletter
To Read Our Exclusive Content, Sign up Now.
$5/Monthly, $50/Yearly