How to Choose a Motherboard?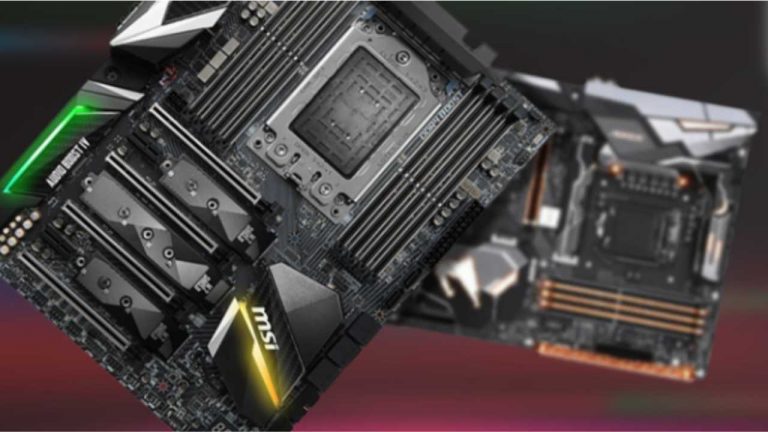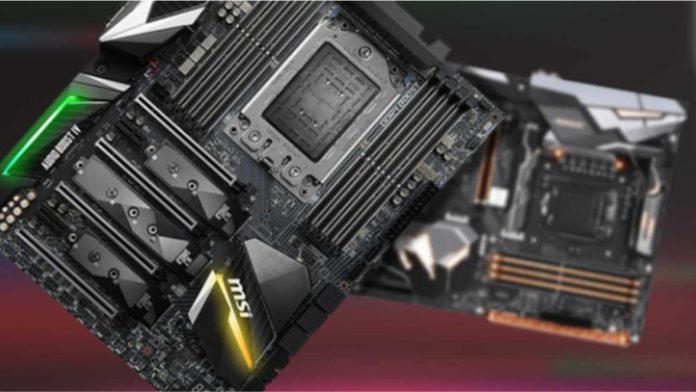 Choosing the right motherboard is an important decision that you should carefully consider. If it's your first time building a computer, then choose one with enough features for what you will need now and in the future to avoid having to upgrade too soon (or at all).
The motherboard is a printed circuit board that creates the backbone of many computer components and provides multiple connectors for them such as CPUs, GPUs, memory and storage. Most computers made today including smartphones use motherboards to connect their different parts together but personally you won't purchase one unless it's designed specifically for desktop PCs.
As the motherboard creates the foundation for how your computer is connected together, it's important to make sure you get one that matches up with all of its intended parts. Otherwise, you may end up spending more money on additional or replacement components which can become very frustrating and time-consuming in addition to finding out they don't always work well with each other.
While you can get motherboards for all types of systems, there are some main ones that stand out in how they're manufactured and how much power is provided to them such as microATX (mATX), ATX, and E-ATX boards. The larger the motherboard, the more extra features it will have that may not be required for everyone but can still provide more value.
Other key factors to take into consideration are how many RAM slots it has, how much expansion room there is for hard drives and whether you're looking at a PCI-E slot or integrated graphics card which doesn't support desktop GPUs. You'll also want to make sure you're getting a motherboard with enough room for how many CPUs and GPUs you want to use.
What is a motherboard?
The motherboard is a complicated product that has many technical components. It contains transistors, capacitors, connectors, and slots for all the required hardware to function properly. If you're interested in buying one of these products then there are some important details which should be considered before making your final decision and you can find these details on IRNPOST.
Choosing the right motherboard is an important decision that you should carefully consider. If it's your first time building a computer, then choose one with enough features for what you will need now and in the future to avoid having to upgrade too soon (or at all). But if this isn't your first PC build, make sure whatever board you buy supports any potential upgrades–especially in terms of memory or CPU power–because they can be expensive when added on later. Also, how many PCI-E slots are available on the board? Make sure it has enough for any necessary expansion cards.
And of course, you need to be picky about its physical characteristics too: make sure your case supports all of the motherboard's dimensions and that there is room inside for storage drives (and possibly an optical drive if desired).
Platform
When it comes to choosing a processor for your build, you have two options: Intel and AMD. Both companies offer CPUs ranging from entry-level models that can handle web browsing, productivity, and low-end gaming all the way up to high-performance processors able of handling today's most demanding games at high FPS (frames per second).
As of when this how-to was written, Intel is on its ninth generation of processors and AMD has recently introduced Zen 2 with third-generation Ryzen CPUs expected soon. Depending on your needs such as whether apps or games are more important to you might influence which one serves you best.
Form Factor
When selecting a motherboard, you will need to decide on the form factor. Micro ATX boards are common and reduce size; however, they lack expansion slots compared with larger Motherboards like ATX (which can be useful). To select which fits your needs best, measure an old board of yours against different sizes before making any purchases
RAM (Random Access Memory)
Next up, RAM. Fundamentally the motherboard you buy will determine how much and what type of memory you can have. Therefore it's worth being mindful of this before making a decision about which board to choose for your build. Consequently, we would recommend choosing a motherboard that allows at least 16 GB or more even though if you don't plan on buying as much initially, there is an option to upgrade later so look for boards with 4+ slots allowing room for memory upgrades in the future builds too!
Processor Socket
When choosing a motherboard, you'll need to consider the socket type. There are three different types of sockets: LGA (Intel), PGA (AMD), and BGA. As Intel uses LGA sockets while AMD uses PGM ones on their motherboards, these aren't as popular because they can't be serviced or upgraded easily like other modern CPUs out there today either from third-party vendors or manufacturers themselves if needed for an upgrade in the future down the line when newer technology is released.
PCI Slots
* how to choose a motherboard * how to choose the right one for you * how do I know what is compatible with my specific needs? * make sure your board has enough PCIe slots for everything you need it to run. Expansion slots are key when searching for motherboards. Today's boards can have upwards of twenty expansion ports, but most will have at least a couple of PCI slots. Motherboards also offer standard PCI slots and smaller PCI express slots for other cards, like soundcards, Wi-Fi adaptors, and other connectivity expansions.
The standard expansion slot for computers has been PCI slots. They allow the connection of different computer components like gaming cards, video processors, and more. Depending on your use case you will need to consider if there are enough available PCI slots in your motherboard that can support what you want/need it for (e.g., gamers require multiple high-speed PCIe x16).
Features
Buying a motherboard with features already built-in can save you from buying additional expansion cards. A more common feature that is usually included on the majority of motherboards is audio. However, this will only be suitable for mid-range speakers as it's inferior to better onboard audio that comes bundled with higher-end boards but costs extra cash to purchase and install yourself. It's worth noting that both Wi-Fi and Bluetooth are also generally integrated into much newer mobos nowadays so these would reduce your need for any expensive or bulky external adapters too!
SATA
When purchasing a motherboard, it's important to consider the number of SATA ports you'll need. Each port allows you to connect an optical drive and storage drives like SSDs or HDDs so make sure your board has all the ports for each device. It's also crucial that this includes enabling support for SATA 6GB/S which is better known as 3Gbps (or USB3). Finally thinking about peripheral connections such as having at least one USB 3 connection might be worth considering too.
Apart from this, you can also read Entertainment, Tech, and Health related articles here: 2D Animation is Dead?, Kissassian, 333 Angel Number, Holiday Season, Samsung Galaxy Z Flip 3 review, PUBG Launch Date in India, Covaxin vs Covishield, Sears Credit Card, GoDaddy Email, Free Fire Redeem Code, Mangago, Project Free TV, Jio Rockers, Best Record Players, August 27 Zodiac, August 26 Zodiac, Best Hindi Movies on Amazon Prime, New iPhone 13, Vivo Y53s Review, Eye Shapes, M4uHD, Fever Dream, Moon water, Oppo Reno 6 Pro Review, iPhone Headphones, Best gaming desks, Spanish Movies, Hip dips,  M4ufree, NBAstreams XYZ, CCleaner Browser review, Avocado Calories, Bear Grylls net worth, Rihanna net worth 2021, Highest Paid CEO, The 100 season 8, Sundar Pichai net worth, Grimes net worth, F95Zone, Microsoft Office Suite, How to Share Netflix Account, how to change Twitch name, Sherlock Season 5, Homeland Season 9, Salvation season 3.