Everything You Need to Know about Electric Car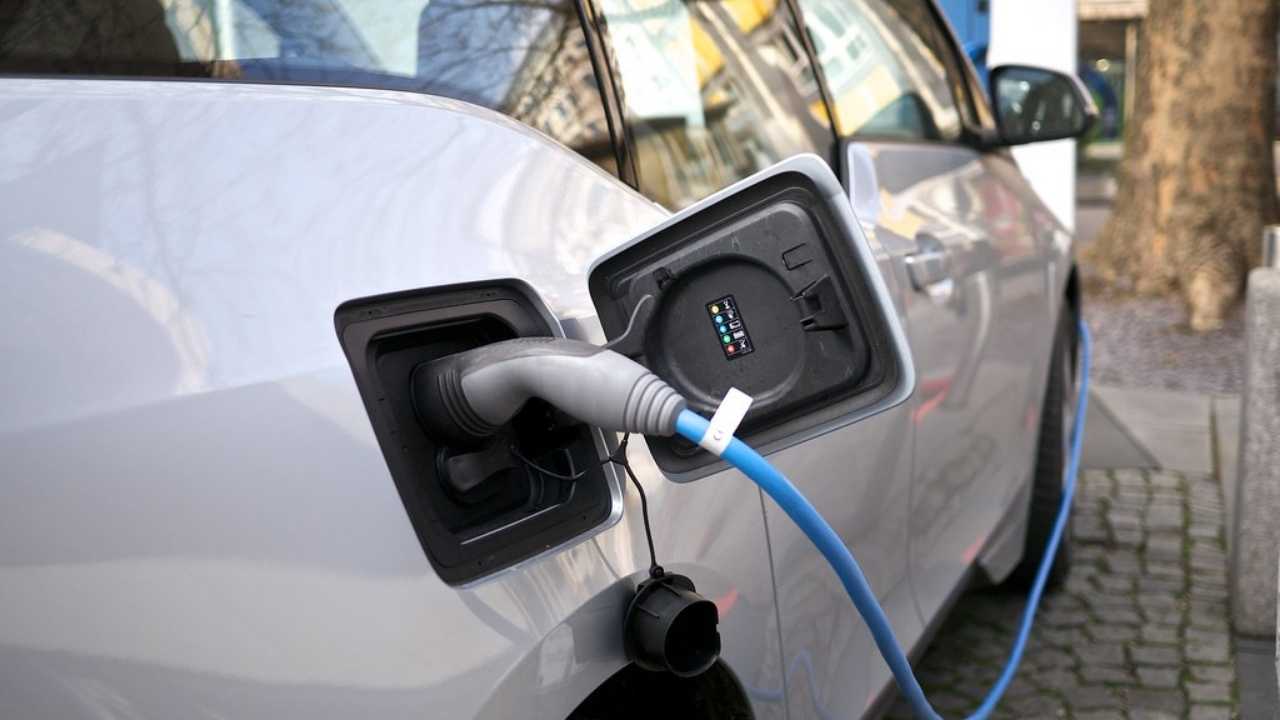 It's a perfect moment to learn more about electric vehicles as more automakers follow Tesla's lead and replace internal combustion engines with lithium-ion batteries.
The United Kingdom recently stated that by 2035, it will prohibit the sale of new cars that are only powered by gas or diesel. In the next 15 years, California plans to phase out gas-powered vehicles. In addition, the Biden administration has pledged $7.5 billion for charging infrastructure.
Here are the fundamentals of electric vehicles to help you become ready for this new world.
What is an electric vehicle (EV)?
Forget everything you've learned about cars with internal combustion engines (ICEs). They blend a fuel, such as gasoline, with air. The compressed mixture is then ignited by a spark, resulting in a (small) explosion. The engine's pistons are pushed down by the heat and expanding gas, which propels the car forward. And then do it again.
An electric vehicle, or EV, is made up of two main parts:
an electric motor (or two for all-wheel drive) and a battery pack. A real EV lacks an internal combustion engine, as well as a gasoline pump, gas tank, and oil pan. There are no oil or smog inspections required!
While Tesla leads the EV conversation, there are a variety of zero-emission cars, or ZEVs, as well as other fuel-efficient (but not entirely gasoline-free) vehicles.
There's the traditional EV, also known as a "battery electric vehicle" (or BEV), which you'll recognise if you see a Tesla Model 3, Nissan Leaf, or Jaguar I-Pace on the road. In California alone, there are 70 different types of electric vehicles on the market right now. These are completely reliant on electricity, which they obtain via connecting to a power source.
To charge, a plug-in hybrid electric car, or PHEV, still has to be plugged in. The car, however, runs on gasoline when the battery dies.
The Toyota Prius, which most people refer to as a hybrid, was the vehicle that introduced most of us to electric cars. However, because it does not need to be plugged in and still requires gasoline, it is classified as a hybrid-electric vehicle. A Prius does not have a charging port; instead, it has a gas tank. Driving and braking energy is used to charge the battery.
While Teslas are common, fuel cell electric vehicles, or FCEVs, are more difficult to come by. Only a few carmakers employ hydrogen to generate power in fuel cells, which is combined with oxygen.
In the United States, the Toyota Mirai and Honda Clarity are the most popular hydrogen automobiles. However, finding a hydrogen fueling station can be difficult.
Battery basics
The lithium-ion battery in an Audi E-tron, Chevy Bolt, or Tesla Model Y works in the same way.
Lithium, cobalt, nickel, and aluminium are commonly found in batteries, according to William Crockett, vice president of bonding wire sales at Tanaka, a Japanese semiconductor business.
They're also known as li-ion batteries, and they're used to store energy. The anode and cathode are the two terminals on the ends. A liquid called the electrolyte sits in the middle. When the anode and cathode are linked to a circuit, lithium contained in the anode and cathode flows as ions, charging or discharging the battery. Varied batteries have different voltage levels, which refers to the amount of current they can handle. The Tesla Model 3 uses a 300-volt battery.
Crockett refers to lithium-ion as the "mainstream" battery found in most electric vehicles. However, lithium isn't the only metal that's been employed. He mentioned that there are a variety of cathode materials. The manganese mineral is used by Nissan, whereas cobalt, aluminium, and nickel are used by Tesla. It's working to eliminate cobalt, since "cobalt is ugly stuff," as Crockett described it, and not just because of its environmental impact. In the Democratic Republic of Congo, it is frequently mined with child labour. Until a better substitute is found, Tesla says it will use "conflict-free" cobalt.
Each of the 16 modules in a Tesla Model S battery pack contains 516 cells, for a total of 8,256 cells weighing over 1,200 pounds, or nearly a quarter of the car's total weight. The total energy capacity of all of those cells is 100 kWh, which corresponds to around 300 miles of driving range.
When braking or accelerating downhill, the battery can be recharged by regeneration, which is when energy from braking or accelerating is returned to the battery. Over the course of a hilly trip, this is how you can move from 78 percent battery to 79 percent.
Your automobile battery, like a telephone, has a limited number of charging cycles before it needs to be recharged. As time passes, the range decreases.
The more you use your electric vehicle, the faster the battery will deplete. A commuter who drives every day will need to replace their batteries sooner than a retiree who just drives once in a while.
Even if you're a heavy user, it'll be a long time and many miles before your battery needs to be replaced. To put things in perspective, Tesla's normal Model 3 battery guarantee is eight years or 100,000 miles. If you do need to replace it after 10 years, the battery alone will set you back nearly $10,000, not adding repair and labour.
Charging
For totally electric automobiles, gas pumps are pointless. You'll have to find a public charging station or plug in at home instead.
However, according to Hannon Rasool, deputy director of the California Energy Commission's fuels and transportation division, most consumers don't need to charge their vehicle every day.
EVs can now travel 200 to 500 miles without needing to be recharged.
In a recent phone conversation, Rasool remarked, "The reality is that most of us don't drive more than 25 miles in a day." Even still, some drivers suffer from "range anxiety," the worry of running out of power when they're far from a charging station.
According to Jeffrey Lu, an air pollution scientist who also works for the California Energy Commission, about 75% of charging takes place at home.
For ordinary appliances, there's Level 1 charging using a 120-volt plug that you'll find around the house. An EV can take anywhere from eight to more than 16 hours to reach full charge with this low-level charger.
The dryer outlet uses Level 2, which reaches 240 volts. For every hour of charging at this rapid charge speed, the battery will gain up to 20 to 30 miles of range. It can take up to eight hours to charge completely. Level 2 charging can be installed in your home.
"When you're out and about," Lu added, "there are public charging."
Level 2 charging is used by the majority of chargers in public charging networks in the United States, such as EVgo, Electrify America, ChargePoint, Blink, and others. PlugShare is a useful tool for finding charging stations wherever you go. Charge information is also available on Google Maps. The majority of public charging is provided in parking lots in front of supermarkets and shopping malls, as well as in parking garage portions. Some cities have designated parking areas for electric vehicle charging.
AC power is used by both Level 1 and Level 2 chargers. AC stands for alternating current. Using a charging network, which can charge based on time plugged in or how many kilowatt hours, or kWh, are consumed, is more expensive than plugging in at home. This is how much energy is given to your vehicle. Typically, the cost per kWh is around $0.13. Filling up an EV with a 75 kWh battery costs around $10. The charge for rapid charging is closer to $0.40 per kWh, which adds up to $30.
Filling up a standard sedan — say, a new Honda Accord — would cost more than $47 at today's petrol rates (the national average is $3.18 per gallon).
"When people think of fast charging, they think of DC (direct current) fast charging," Lu explained.
Level 3 charging, also known as fast charging, takes roughly 40 minutes to get most automobiles to 80% charge.
However, not all electric vehicles can handle so much electricity. Tesla's network includes ultra-fast "superchargers," which are more expensive than Level 2 charging.
You must be able to plug in once you arrive at a charging station. From the ubiquitous J1772 to the fast-charging CHAdeMO, different cars use different connectors.
Although Tesla's Supercharger network is restricted to Tesla, CEO Elon Musk revealed plans to offer it up to any EV driver with the appropriate adapter in July. Rivian and Jeep are both developing their own fast-charging infrastructure.
EV deals and discounts
Now that you understand how electric vehicles work, you should conduct some research before purchasing one. For plug-in hybrids, FCEVs (also known as hydrogen cars), and EVs, federal tax credits of up to $7,500 are available, but not for Tesla or General Motors vehicles. Because those companies have already sold 200,000 low-emission vehicles, new sales are no longer eligible for the tax discount. Nissan is likely to be the next to do so. Biden has proposed raising the manufacturer limit to 600,000 cars, allowing more people to buy Chevy Bolts and Cadillac's future electric vehicles. Tesla would still be able to go over the limit.
Most states have their own set of tax breaks and rebates. Your city, county, or municipal utility district are all in the same boat. The regional air quality management agency in the San Francisco Bay Area offers a $5,000 trade-in programme to replace an old car with a zero-emission vehicle. So look around and even phone your electricity provider to inquire about any EV initiatives.
Another money-saving option is free public charging. New electric vehicles, such as the Volkswagen ID. 4 Add three years of free charging at Electrify America stations to the package. The Audi E-tron GT and the future Lucid Air are in the same boat. EA will provide two free years to Mercedes EQS owners. Other automobiles with charging options include the Ford Mustang Mach-E, Nissan Leaf, and Hyundai Ioniq 5.
Apart from this, you can also read Entertainment, Tech, and Health-related articles here: Windows 11, Covid-19 Test, PDF Drive, How to delete Reddit Account, Sweet Home Season 2, How much are perals worth, Rainbow Kiss, MovieRulz, Sex Education season 3, NFL Live Stream, Youtbe, Bailey Sarian Net Worth, Bollyshare, Afdah, 1616 Angel Number, 444 Angel Number, Moviezwap, Y8, Jalshamoviez, Project Free TV, Kickassanime, 777 Angel Number, Kissasian, 666 Angel Number, 333 Angel Number, Holiday Season, Samsung Galaxy Z Flip 3 review, PUBG Launch Date in India, Sears Credit Card, GoDaddy Email, Free Fire Redeem Code, Mangago, Jio Rockers, Eye Shapes, M4uHD, Fever Dream, Moon water, iPhone Headphones, Spanish Movies, Hip dips,  M4ufree, NBAstreams XYZ, CCleaner Browser review, Avocado Calories, Bear Grylls net worth, Rihanna net worth 2021, Highest Paid CEO, The 100 season 8, Sundar Pichai net worth, Grimes net worth, F95Zone, how to change Twitch name, Sherlock Season 5, Homeland Season 9.