Sex Education Season 3 Release Date, Plot, Cast, and Updates 2021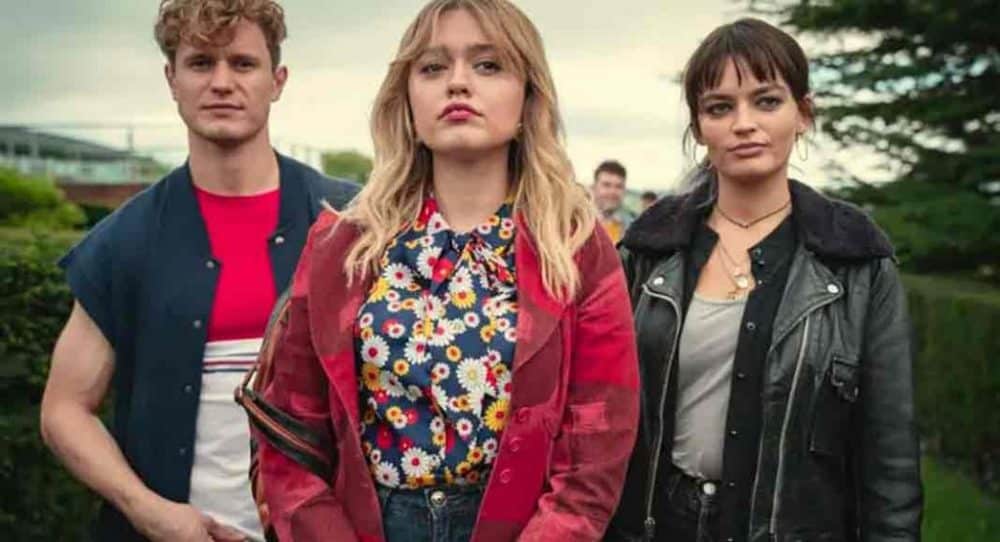 Sex Education Season 3 was premiered on Netflix on Friday, September 17, 2021, with all eight episodes released simultaneously for fans to binge-watch over the weekend. It's safe to say we're hooked with Netflix's Sex Education, thanks to its progressive outlook, wonderful characters, and, well, Gillian Anderson. We devoured Sex Education season 1, eagerly anticipated the release of the second, and are now overjoyed that Sex Education Season 3 is on the way!
From the release date to prospective narrative lines, trailers, and teaser images, here's everything we know about Sex Education Season 3.
When has Sex Education Season 3 been released?
The exciting news is that, after what seems like an eternity, we now have a release date for Sex Education Season 3, and we couldn't be more thrilled. On September 17, 2021, Netflix has released the third season of our favorite show – Sex Education.
We may have expected Sex Education season 3 would follow the same pattern as series one and two and would premiere in January 2021 if production hadn't been delayed. In May 2019, the cast began teasing filming and script readings for Sex Education season 2, before Netflix released the series in its entirety on January 17, 2020. We had thought that this meant Sex Education Season 3 would premiere in the middle of 2021, but it was not to be.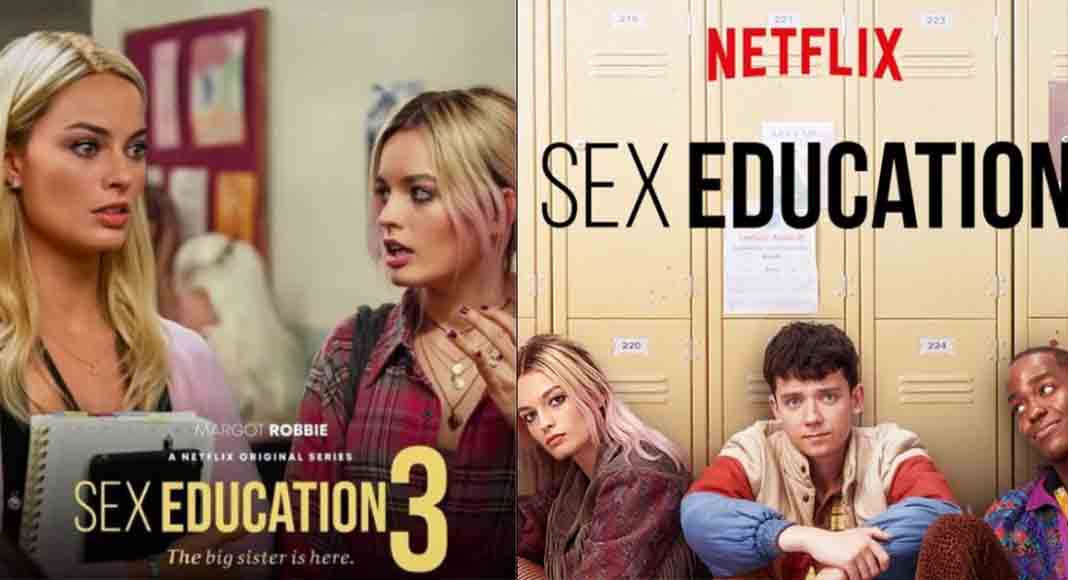 Sex Education Season 3 cast
The main cast members of Sex Education Season 3, including Otis (Asa Butterfield) and Maeve (Emma Mackey), whose friendship is on shaky ground following last season's sad events.
Eric (Ncuti Gatwa) and his new boyfriend Adam (Connor Swindells), as well as other Moordale classmates Jackson (Kedar Williams-Stirling), Steve (Chris Jenks), and Aimee (Kedar Williams-Stirling) play important roles (BAFTA winner Aimee Lou Wood).
Olivia (Bridgerton season two's protagonist Simone Ashley), Anwar (Chanel Kular), and Ruby (Mimi Keene) return as the cool clique, with the new episodes revealing a new side to the Moordale's queen of mean.
While Ola's father Jakob (Mikael Persbrandt) is pulled back to Gillian Anderson's legendary Dr. Jean Milburn when she reveals she is pregnant, Tanya Reynolds' Lily and Patricia Allison's Ola resume their sci-fi inspired relationship.
Mr. Groff (Alistair Petrie), Maureen (Samantha Spiro), Miss Sands (Rakhee Thakrar), and Mr. Hendricks (Jim Howick) are all returned as adults, and Ted Lasso's Hannah Waddingham appears as Sofia.
Rahim (Sami Outalbali), Viv (Chinenye Ezeudu), and Isaac (George Robinson), who debuted in season two, are all returning, with the latter proving to be rather contentious following his shady maneuver in the season two finale.
In terms of new characters, we meet incoming headteacher Hope, played by Jemima Kirke of Girls, who is a former student eager to clean up Moordale.
Meanwhile, Jason Isaac, best known for his roles in Harry Potter and Star Trek: Discovery, has joined the show's superb cast as the (more successful) sibling of disgraced headteacher Mr. Groff.
Singer-songwriter Dua Saleh as Cal and Robyn Holdaway as Layla, both of whom are targeted by the new Moordale dictatorship, bring some non-binary representation to Sex Education Season 3.
Maeve's mother Erin (Anne-Marie Duff) is back, but Maeve's brother Sean (Edward Bluemel) isn't this time after leaving out on his younger sister in Sex Education First Season.
Bluemel told RadioTimes.com that he hoped to return someday, but that a Sex Education Season 3 appearance was unlikely.
"I guess I'll have to wait and see," he added. It's obviously something that's been discussed, and based on what I've heard from folks who've seen the program, I believe it makes sense if he does return."
"It's weird playing a guy whose entire schtick is that he's never there, because you're like, 'Oh great, I've been cast in this brilliant role,' but his main thing is that he's never, ever there, so it's rather hilarious waiting."
"I'd love to see him return," the actress remarked. According to what others have stated, I believe they would as well, so perhaps we will see Sean return in the future."
"The longer they keep him off-screen, the greater the impact when he returns. Alternatively, he may die off-screen," he suggested. "Which would be fascinating to learn about in a different way!"
Laurie Nunn, the creator of Sex Education, spoke with Attitude about the show's approach to characters, both old and new.
"We dive into characters you'll recognize — the school bully, the loser, the popular girl — and identify the things that are genuinely shocking about them," she explained. "Then you realize, they're all the same, they're all just trying to fit in and be accepted."
Sex Education Season 3 plot
Sex Education Season 3 appears to be packed with even more of the hilarious and cringe-worthy situations that viewers have come to expect.
"It's a new year, Otis is having casual sex, Eric and Adam are official, and Jean has a kid on the way," according to the official storyline synopsis for the series. Meanwhile, new headteacher Hope (Jemima Kirke) seeks to restore Moordale to its former glory, Aimee discovers feminism, Jackson develops feelings for someone, and a forgotten voicemail looms.
"Get ready for Madam Groff's commitment animals, alien phenomena, vulva cupcakes, and much more." Netflix has released a gallery of photographs, which you can see below.
What is the status of Sex Education Season 3 production?
(Last updated: 09/09/2020) Production Status: In Production
Netflix has recently confirmed that Sex Education Season 3 has commenced filming after some rescheduling courtesy to COVID-19! The first episode's screenplay will no doubt delight viewers, and maybe we'll see some photographs from the set shortly.
Sex Education Season 3 is set to begin production, according to the Netflix UK & Ireland Twitter account.
Netflix UK tweeted some behind-the-scenes photographs of life on set for the actors of Sex Education Season 3 at the beginning of December. Netflix has released even more photographs for us to speculate on what will happen in season three! Where did the Sex Education Season 2 end off?
The presentation came to a close with a slew of updates for the Moordale kids. A chlamydia outbreak wreaked havoc on the school's reputation, prompting the dismissal of headteacher Groff. Adam, a former bully, publicly declared his love for Eric. Jean forgave Otis for being an illegal sex therapist, only to find out she was pregnant by her ex-boyfriend Jakob. Maeve reported her drug-addicted mother to the authorities. Otis sought to express his love to Maeve after splitting up with Ola and having a one-night fling with queen bee Ruby but was foiled by Maeve's new friend Issac.
What will happen in Sex Education Season 3?
Sex Education Season 3 will begin with a time jump, skipping over the summer and jumping straight into the new school year. Over the summer, the students have been active, with Otis having casual sex and Eric beginning a relationship with Adam. Maeve is hanging out with Issac, who hasn't told her about Otis' confession voicemail being deleted, and she and Otis haven't communicated in a long time. Jean is heavily pregnant and has yet to inform Jakob.
The youngsters are also coming to a different Moordale, where media have set up shop outside the "sex school," as it has been dubbed. Hope Haddon, a high-achieving former student, is the new headteacher, and she wants to return the school to its former glory. Regrettably, this entails eliminating all traces of sex, personality, and fun at school, with official images depicting students in new school uniforms.
The cast and crew of Sex Education Season 3 haven't revealed many specifics about the new season ahead of its launch, but despite the pandemic, filming appears to have gone as smoothly as it did in previous seasons. "I believe one of the reasons [the show] has done so well is because everyone just enjoys themselves," Asa Butterfield told ELLE. The ability to play with the language, experiment, and be a little ridiculous as actors—these are the magical moments that you can't write into a screenplay. And I believe that elevates the show."
What can we expect from Sex Education Season 3?
We learned a lot about Otis and the other colorful Moordale Secondary School characters, and they learned a lot about themselves as well. There are still a lot of questions that the third season of Sex Education Season 3 will have to answer, so here's what we may anticipate seeing:
Will Otis and Maeve be able to fall in love?
Otis and Maeve, the Ross and Rachel of Sex Education, are in love, but due to timing and other considerations, they have yet to become an item. By the end of the second season, Otis had summoned the guts to confess his thoughts to Maeve, leaving a voicemail expressing his love for her when she was competing in the finals of the School quiz competition. Maeve never got a chance to listen to the voicemail because her mother and sister were taken away by social services.
Isaac, a crippled youngster who lives on the caravan site across from Maeve, listened to Otis' declaration on Maeve's voicemail. He deleted the voicemail before Maeve could hear it, indicating that he had affections for her. Even when Otis came over to see where Maeve was, Isaac lied and said she had gone out and didn't know when she would return.
The "will they, won't they?" component of Otis and Mave's relationship will undoubtedly be continued in the third season. Maeve won't know Otis' actual feelings because the voicemail of his declaration has been destroyed. Maeve has also expressed an interest in Isaac, who Maeve believes has her back and appears to care about her more than many people in her life. Isaac definitely has affections for Maeve and is intimidated by Otis, therefore in Sex Education Season 3, he will most likely make life difficult for Otis in his pursuit of Maeve. Isaac's duplicity should eventually be exposed, and we may finally see Otis and Maeve together.
Will Otis continue to be known as the Sex Kid?
The entire premise of the series is around Sex Education Season 3, or the lack thereof, at Mooredale Secondary School. Otis and Maeve made a lot of money by giving sexual advice to troubled teenagers, and when Otis' mother, Jean, found out, she was enraged. It's unclear whether Otis will continue to counsel his classmates, especially if Jean returns to the school as a sex education counselor or instructor.
If Otis continues to assist pupils, one thing is certain: he will no longer charge them. There's also the issue of Otis and Maeve reuniting because assisting the students isn't the same without each other.
Is Eric and Adam's love strong enough for Sex Education Season 3?
In a spectacular gesture, Adam interrupted the school performance to confess his feelings for Eric, who, despite his feelings for Rahim, returned Adam's love. Despite the fact that Adam had bullied Eric for years before coming out, Eric's family has immediately welcomed Adam and accepted their relationship.
Rahim is still there, and despite their divergent interests, he genuinely cares about Eric. While he doesn't appear to be the petty kind, if Eric has any leftover feelings for Rahim, Rahim could take advantage of them and try to pull Eric away from Adam. Even if Adam has turned a new leaf, he probably wouldn't mind hitting Rahim if Eric did anything amusing.
The past is one of the biggest threats to the partnership, but what does Adam have planned for the future? Adam has demonstrated his desire to succeed, and the school will soon have a new principal, so Adam could be restored at Mooredale Secondary School. Perhaps Eric and Adam can decide jointly what they want to do in the future if they want to stay together.
Relationship between Lily and Ola
Lily is one of Mooredale Secondary School's most intriguing girls. Lily has already stated she may be pansexual while in a relationship with Ola, and if her fascination with sketching penis and tentacles is any indication, this is most likely the case. While Lily does not appear to be the cheating type, she does appear to be the most adventurous of all the Mooredale students.
Ola has given Lily the self-assurance she requires to overcome her vaginismus and enjoy the pleasure that will follow. Lily may desire to experiment now that she has been introduced to a new world of pleasure and has the opportunity to explore it. Sex Education Season 3 may explore a variety of relationships, but we have yet to see a type of polygamy in the series. Lily would be the most open to the polygamy of all the characters, but it would be an issue of whether Ola would be willing to participate.
How many episodes are there going to be?
According to IMDb, we should be getting eight new episodes! Sex Education Season 1 and Season Education Season 2 — all have eight episodes, so that makes sense.
Is there anyone new in Sex Education Season 3 cast?
Netflix released some fairly interesting new castings for the upcoming season on social media once the series returned to filming in September 2020. Now that Headmaster Groff is on administrative leave, the streamer said that former Girls star Jemima Kirke is set to join the halls of Moordale as a new headmistress named Hope. According to Sex Education Season 3 Netflix pictures released in summer 2021, which show high pupils in uniforms, she appears to be cracking the whip even harder than Alistair Petrie's role. She'll very certainly clash with another of the ensemble's newcomers, a nonbinary student named Cal, who will be played by recording artist Dua Saleh.
Another new cast member is Jason Isaacs (The OA, Harry Potter series), and based on his role, Mr. Groff's leave won't be the only issue he'll be dealing with in the new season. Isaacs will play Peter Groff, Michael's "more successful" brother, so he'll be in for a classic sibling rivalry to make him feel even better about his current failures at the job and at home.
Is there a trailer for Sex Education Season 3 yet?
We have a movie trailer as well as a comical promotional film of the cast attempting to persuade students to attend Moordale High School. It depicts Emma Mackey with her new fringe and Jemima Kirke in her new post as headmistress.
Miss Haddon, the Sex Education Season 3 headmistress, is bringing a "new uniform" and a "new attitude" to Moordale, according to a teaser film posted by Netflix.
The trailer is designed to look like a commercial for Moordale, with many familiar personalities — some enthusiastic, some not so enthusiastic — promoting the advantages of their institution.
A new trailer for Sex Education Season 3 has been published. Jemima Kirke's new, ostensibly more traditional headmaster, Otis' lucky break, and Eric's budding bond with Adam are among the highlights. Despite the fact that it was shot during a pandemic, it appears to be the same old entertainment to us.
There have been plenty of photographs provided to tease the upcoming season, including six new photos shared by the streamer on August 16th, including one of Adam and Eric holding hands as they skip through the woods.
On September 13, just a few days before the release of Sex Education Season 3, a video was produced in which Asa Butterfield and Ncuti Gatwa — in character as Otis and Eric, no less – recapped the events of Sex Education season 2.
Will this be the last of Sex Education?
Netflix has a history of canceling shows after their Sex Education Season 3, but it hasn't been confirmed whether Sex Education will be the final installment. However, according to Gillian Anderson, this does not appear to be the goal. The actress told Collider that expanding beyond Sex Education Season 3 "has been considered," and she doesn't see that changing given how well the series is received by fans. We'd hate to see Sex Education concluding, but it's all in the hands of the big streamer, so fingers crossed.
Sex Education is one of Netflix's top series
Nunn expressed her excitement for the show's future prospects to The Hollywood Reporter, saying she and her writers are looking forward to taking the diverse group to new areas. "These characters… they've got legs," says the narrator. If we're given the chance, I think I could do some more with them," she remarked. "[Netflix] is really supportive and genuinely wants us to tell the stories we care about. It feels as if we're all on the same page and want to make the same show."
It's an intriguing prospect for a program that features a lot of young, varied talent on both sides of the camera. It's easy to see why Sex Education Season 3 has such a strong following. It takes a very human, non-judgmental look at the challenges that many adults who are still coming to grips with their sexuality are dealing with. Nunn's writing is razor-sharp, and the show's inclusive goal makes it a welcome addition to Netflix's progressive media and stories repertoire.
Apart from this, you can also read Entertainment, Tech, and Health-related articles here: NFL Live Stream, Youtbe, Bailey Sarian Net Worth, Bollyshare, Afdah, Samsung Galaxy F22 Review, 1616 Angel Number, 444 Angel Number, Moviezwap, Y8, Jalshamoviez, Website traffic checker, Project Free TV, Kickassanime, 777 Angel Number, September 8 Zodiac, Kissasian, 666 Angel Number, 333 Angel Number, Holiday Season, Samsung Galaxy Z Flip 3 review, PUBG Launch Date in India, Sears Credit Card, GoDaddy Email, Free Fire Redeem Code, Mangago, Jio Rockers, New iPhone 13, Vivo Y53s Review, Eye Shapes, M4uHD, Fever Dream, Moon water, iPhone Headphones, Spanish Movies, Hip dips,  M4ufree, NBAstreams XYZ, CCleaner Browser review, Avocado Calories, Bear Grylls net worth, Rihanna net worth 2021, Highest Paid CEO, The 100 season 8, Sundar Pichai net worth, Grimes net worth, F95Zone, how to change Twitch name, Sherlock Season 5, Homeland Season 9.
Subscribe to Our Latest Newsletter
To Read Our Exclusive Content, Sign up Now.
$5/Monthly, $50/Yearly