How to Delete Reddit Account Permanently? [Latest Tech Tips 2023]
Listen to Podcast:
Do you know how to delete Reddit account? Do you want to permanently delete your Reddit account? Don't worry, we'll show you how to delete Reddit account completely from the system.
You may easily remove your Reddit account and unsubscribe from it. Reddit is a useful system for everyone since it allows us to learn about a variety of topics. When we're unsure about something, we ask our queries on Reddit and seek out acceptable solutions.
If you are one of the millions of active Reddit users and believe that deleting your Reddit account is the best decision for you, so, read on to learn how to delete Reddit account permanently.
A brief on how to delete Reddit account
Reddit is a news aggregation, web content rating, and discuss social networking site based in the United States. Registered users add links, text messages, photographs, and videos to the site, which are then voted on by other users. News, politics, religion, science, movies, video games, music, books, sports, fitness, cuisine, pets, and image sharing are among the themes covered by user-created sections called "communities" or "subreddits," which cover a wide range of topics.
The most popular posts will appear at the top of their subsection and, if they obtain enough votes, will be featured on the site's front page. Reddit moderators are obliged to moderate and, in some circumstances, shut down communities despite rigorous anti-harassment regulations. Certain communities' moderators, who are not Reddit employees, are also responsible for moderation.
According to Alexa Stat, Reddit is the 20th most visited website on the planet and the 7th most visited website in the United States as of February 2021. The United States accounts for 42-49.3% of the site's users, followed by the United Kingdom (7.9-8.2%) and Canada (7.9-8.2%). (5.2-7.8 percent). Reddit is used by 22% of US people aged 18-29 and 14% of US adults aged 30-49 on a regular basis.
You should know how to delete Reddit account
You can choose to "deactivate" your account on Reddit. This deactivation is irreversible. Your profile will be permanently removed from Reddit if your account is deactivated or destroyed, and your username will be removed as well. That's why you should know the option on how to delete Reddit account completely.
Your Reddit posts and comments, on the other hand, will be kept on the site. They will just not be linked to your Reddit username. They become "unattributed" under Reddit's regulations, and no one knows who uploaded them. Any posts you make will not be attributed to you.
What happens when a Reddit account is deleted?
You should be aware of the implications before how to delete Reddit account.
The question of how to delete Reddit account is a hot topic these days among Reddit users. Remember that canceling your account will not remove any of your posts, comments, or other Reddit content. Titles, original posts, and other comments will remain in post threads. The name of your Reddit account will be removed, but the content will remain.
You'll lose access to your following list and any personal posts you've shared with other Reddit users. At this point, karmas for posts and comments, as well as other Reddit privileges like Reddit Premium, will be discontinued.
If you want to erase specific posts or comments, you must do so first before deleting your account. Using the Nuke Reddit History extension for Google Chrome, you can accomplish this for all of your posts at once, but there is no built-in mechanism to do this.
Before you start deleting your Reddit account, make sure you know how to delete Reddit account and it's something you truly desire. Because the process cannot be reversed, it is too late if you change your mind afterward.
How to delete posts and comments from Reddit?
If you want to remove something from Reddit, you'll have to go through each post and comment one by one. Before permanently deleting your Reddit account, follow these steps to erase your posts and comments.
Log in to your Reddit account using your web browser and click the avatar in the top right corner.
From the drop-down option, choose "Profile."
To see a list of all the messages you've sent, go to "Messages" at the top of your profile page.
To delete a message, pick "Delete" from the "…" menu under the message you wish to delete.
For comments, follow the same procedure.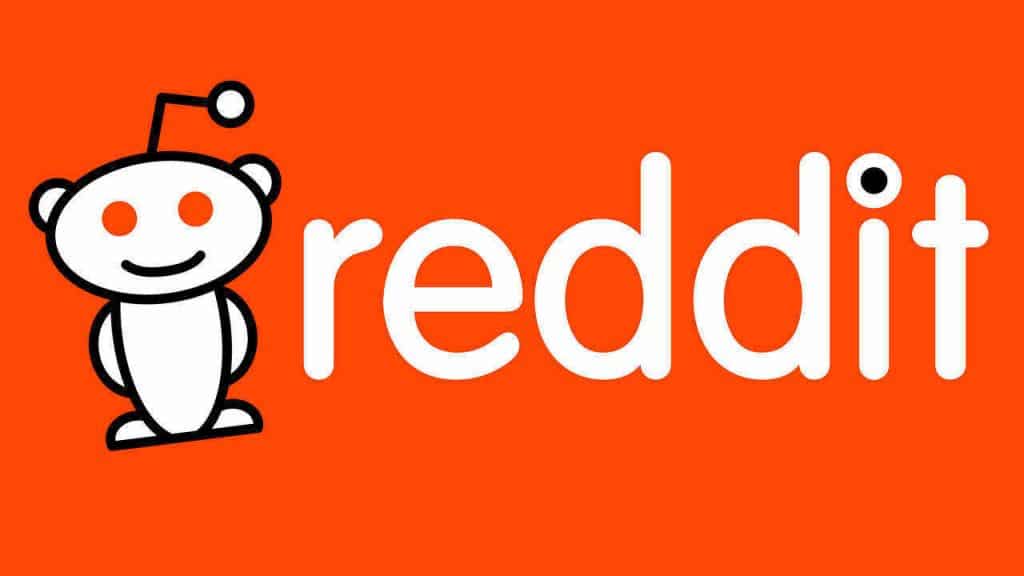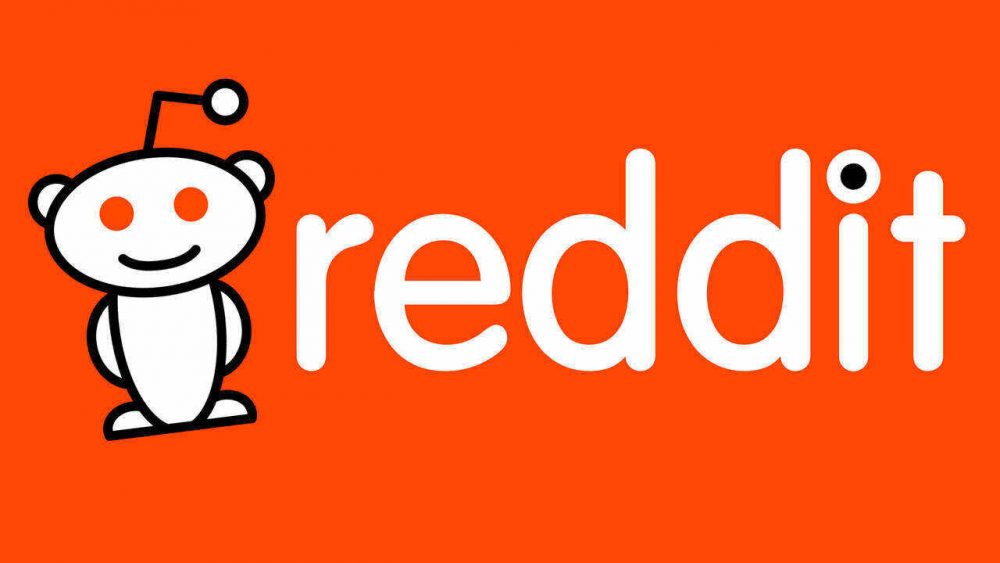 How to delete Reddit account history through your profile?
On Reddit, you may quickly remove all of your posts and history. I've supplied the following guidelines to help you do so. Make sure you follow all of the procedures carefully.
Step 1: Visit Reddit and sign in to your account. In the upper right corner, click on your username.
Step 2: From the long menu, select "My profile" from the list.
Step 3: Select "My profile" to display a summary of your profile, including all of your posts and comments.
Step 4: To delete a post or comment, select it and click the three dots icon ("…") on the post. There will be a menu. To delete the post, go to this menu and select "Delete".
How to delete Reddit account from a browser?
If you've decided that Reddit isn't for you anymore, follow these simple steps to remove your account permanently.
Log in to your account at reddit.com, the official Reddit website.
Select "User Settings" from the drop-down menu in the upper right corner of the screen where your user name appears.
A new window will appear. Now scroll down to the bottom of the page and click the Deactivate account button.
Please enter your username and password, as well as your opinion, if you so like.
Disable the box that says "Disabled accounts cannot be reinstated."
How to delete Reddit account through your phone?
Step 1: Go to Reddit's official website.
Because you can't remove your Reddit account using the Reddit app, go to "reddit.com" in a web browser. This is best accomplished through the use of a web browser.
Step 2: Go to your Reddit account and sign in.
Sign in by tapping the Sign In button. It's the blue lettering on the Reddit for Android app's upper right corner. Fill in the blank areas with the credentials linked with your Reddit account, then touch the red "Sign In" button.
Step 3: Select the icon.
Now, in the upper right corner, click the icon with three horizontal lines. The menu has been transformed into a drop-down menu.
Step 4: Go to the user configuration page.
Now select Settings from the drop-down menu. Next to the gear symbol, it's the fourth item on the menu. Select the "Disable" tab. It's actually the top of the page's last tab. To adequately understand and click on the menu items, you may need to magnify the image.
Step 5: Fill up the access information.
Enter the username and password for your Reddit account. To input your username and password, click on the empty "Username" and "Password" fields. This is necessary to verify that you possess the Reddit account you'd like to deactivate.
Step 6: Select the check box from the drop-down menu.
At the bottom, select the checkbox. It's right after "I understand that canceled accounts cannot be reactivated." This signifies that you have read and understood the terms of the account cancellation. You won't be able to recover your account once you've deleted it.
Step 7: Select "Deactivate account" from the drop-down menu.
What You Should Know About Temporary Deactivation of a Reddit Account
Reddit does not allow users to delete their accounts for a period of time. Your Reddit account, as well as all of your favorite links, will vanish after you remove it. Your comments will still be viewable if you have not removed the account before deactivating it, however, the author of the comment will display as [deleted].
You will not be able to connect to Reddit with the same username as someone else if you change your mind later. Additionally, there is no automatic feature to export your Reddit data at this time. To get a copy of your user data, you'll need to contact the company. Aside from that, F95zone is a pretty popular game these days.
Frequently Asked Questions (FAQs)
Despite the ease with which a Reddit account can be deleted, it can generate additional issues or concerns. Some of the questions that Reddit users and past users have asked are listed here.
Is it possible to remove my Reddit account on my iPhone using this method?
Yes, using a web browser on your iPhone, you can quickly remove your Reddit account (Chrome, Safari, or Opera). Simply use your browser to connect to your Reddit account and follow the steps below.
So you can easily delete your Reddit account from your phone, but not through the Reddit app.
How to delete Reddit account from my iPhone or Android phone?
The "User Settings" tab on Reddit's mobile UI also contains the "Deactivate Account" button. The Reddit app's home screens may alter differently depending on whether you're using an iPhone or an Android device.
If you click on your username, which also includes your karma, you will be sent to a menu named "User Settings." The rest of the procedure is the same.
What happens if your Reddit account is deleted?
You won't be able to access or change your messages if you delete your account.
It won't be linked to your username anymore. Your messages will still be visible on the page, but your username will be changed to "[deleted]".
If you're worried about inactive messages leaving credentials, remove the messages first before deactivating the account.
How can I delete a Reddit post or comment for good?
Previously, editors had to "overwrite" their remarks by substituting something harmless and unconnected to the subject at hand. At the time, deletion was not possible. In your message, a three-dot link should emerge, prompting you to click "Delete." If you choose to delete the communication, a confirmation pop-up box will appear. Select "Yes."
If you hit "delete," Reddit does not guarantee that the post will be removed from its servers. If you're concerned about this and want to be certain, overwrite your previous message and then delete it.
How do I unsubscribe from Reddit?
Go to https://www.reddit.com/subreddits/ for further information. At the bottom right, click "Logout."
How can I delete posts from Reddit?
Using the envelope icon in the header, navigate to the "Messages" section. There is an "Erase" button under the message you want to delete. The message will be erased if you click on it. You must remove them from the desktop one by one.
Can you temporarily deactivate your account?
It's worth noting that some Reddit users are addicted to the site and must temporarily delete their accounts. Users are wondering if this is feasible if this is not the case.
Deactivating an account is not the same as deleting it, as we now know how to delete Reddit account. However, deactivating the account is not possible, as Reddit will inform you during the process.
Unfortunately, there is no option to deactivate your account temporarily. However, there have been numerous demands for this to occur. It's possible that this will happen if Reddit admins take these suggestions seriously.
Conclusion
These scripts are the most effective approach to remove all of your Reddit posts. If you no longer wish to be a member of the community, you should take this step to have your profile deleted completely. Thus, reading this article, you will get a complete idea about how to delete Reddit account.
Power Delete Suite will also assist you if you only want to delete a few posts. You can thoroughly clean up your Reddit profile and eliminate all unwanted posts with only a few clicks. Try out these scripts and let us know what you think in the comments area. Also, if you have any other questions about how to delete Reddit account, post them on Reddit and we'll answer them.
Apart from this, you can also read Entertainment, Tech, and Health-related articles here: Sweet Home Season 2, How much are perals worth, Rainbow Kiss, MovieRulz, Sex Education season 3, NFL Live Stream, Youtbe, Bailey Sarian Net Worth, Bollyshare, Afdah, Samsung Galaxy F22 Review, 1616 Angel Number, 444 Angel Number, Moviezwap, Y8, Jalshamoviez, Project Free TV, Kickassanime, 777 Angel Number, September 8 Zodiac, Kissasian, 666 Angel Number, 333 Angel Number, Holiday Season, Samsung Galaxy Z Flip 3 review, PUBG Launch Date in India, Sears Credit Card, GoDaddy Email, Free Fire Redeem Code, Mangago, Jio Rockers, Eye Shapes, M4uHD, Fever Dream, Moon water, iPhone Headphones, Spanish Movies, Hip dips,  M4ufree, NBAstreams XYZ, CCleaner Browser review, Avocado Calories, Bear Grylls net worth, Rihanna net worth 2021, Highest Paid CEO, The 100 season 8, Sundar Pichai net worth, Grimes net worth, F95Zone, how to change Twitch name, Sherlock Season 5, Homeland Season 9.