All You Need To Know About Work Management
Managing work has always been a challenge for both individuals and businesses. It's hard enough to manage ourselves to study or perform a task, and managing a team is even more challenging. 
Now remote working is becoming standard, especially after the Covid-19 pandemic. Managing work for both internal and external team members is challenging. 
Effective work management is essential to maximize efficiency and have a holistic overview of your business process tasks and team members. But how can you do it? 
Below, we will discuss all you need to know about work management and implementing it into your business. Let us begin by discussing the concept of work management itself. 
What Is Work Management?
At first glance, work management is relatively simple to understand: how we manage our work. Yet, how exactly does that work? (no pun intended). 
To be more precise, work management is a systematic approach to manage and optimize a workflow. Workflow, or business process, is simply a collection of steps that can achieve a specific objective when executed. 
Workflows should be repeatable. When performed by the same person with the same input, it should produce the same result every time. Besides managing the workflow, work management also involves managing different individuals and their workloads to ensure the right people with workload capacity can execute the workflow. 
Thus, work management is about coordinating people and work in an organization. This includes ensuring everyone has the data/information they need to accomplish the work within deadline and budget.  
How to Implement Work Management?
In practice, work management is achieved in these few steps: 
Step 1: Defining the scope of the work
When executing your work, your organization (or even yourself as an individual) may have more than one process. 
In such cases, it's best to start with one process or workflow that: 
Effects most for your work (when this process is finished, it will provide the most impact on your business)
Has obvious inefficiencies and bottlenecks that need to be fixed ASAP for a quick win
Identify the start point and the endpoint of your chosen process before moving on to the next step. 
Step 2: Collect as many details as you can
The next step is to collect information about the process you've chosen above. If you have employees/teams, then a good approach is to interview the team members and stakeholders directly involved with the process. Ask them as many questions as needed to gather details about the process, such as: 
Who's in charge of which task?
The sequence of tasks that must be completed (if the process is sequential)
The deadline for each process step
Their input and feedback on how the process/specific task can be improved
Step 3: Visualize the process
Once you've collected enough data about the process, the next step is to visualize the process in a workflow diagram. You can draw a basic flowchart with a pen and paper or even sticky notes, but you can also use workflow builder tools in work management software by Aproove for a more efficient process. 
You can use various techniques to draw the workflow diagram, but the basic flowchart is the most common technique, just like the example below: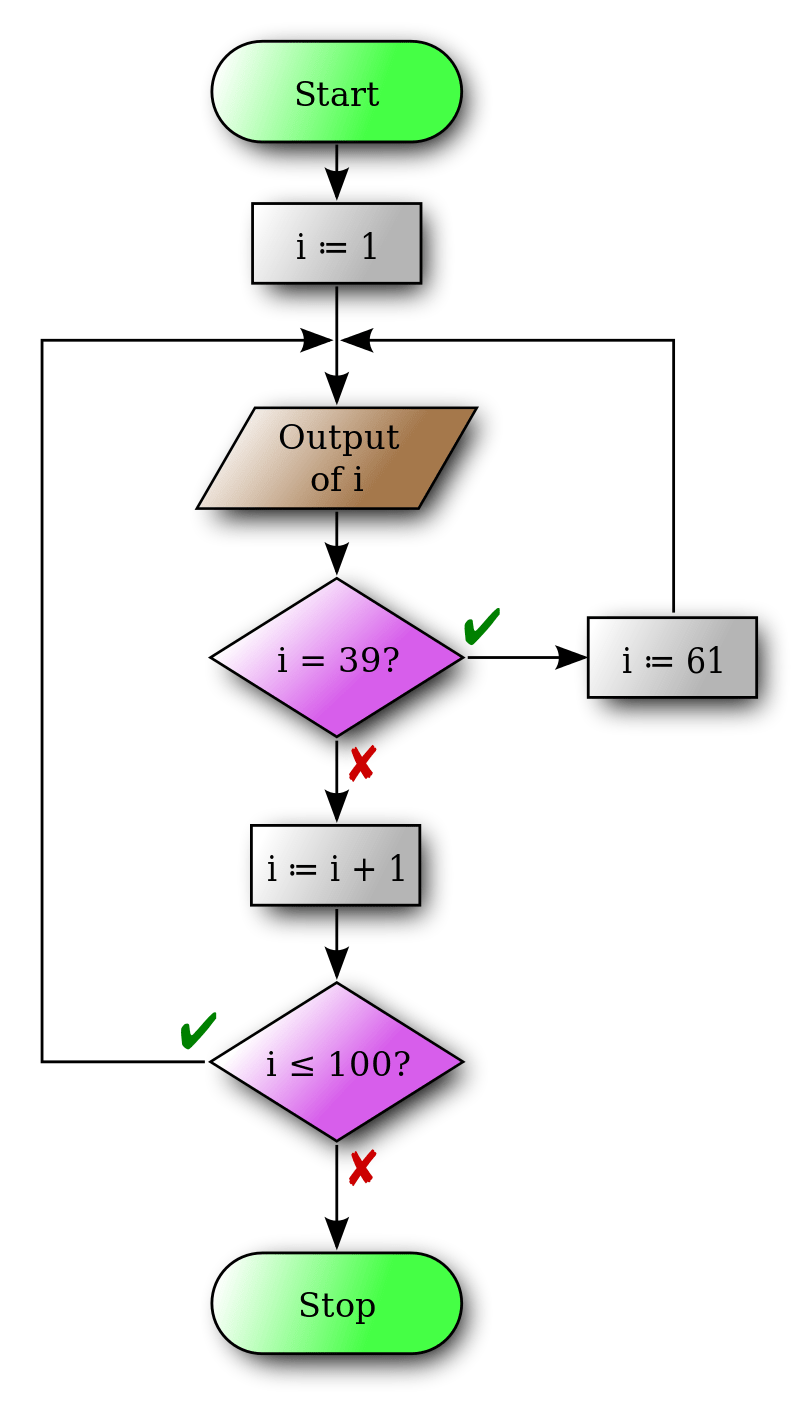 A tip, arrange the shapes first before connecting the arrows and connectors so you can focus on the correct sequence first rather than directions and decisions. 
Step 5: Workflow Analysis
The next step is to perform a workflow analysis of your workflow diagram to improve its efficiency. 
The main benefit of having a workflow diagram is that now we have a bird's-eye view of the whole process from start to finish, which can allow us to identify bottlenecks, redundancies, wasted steps, and areas for improvements. 
Based on this workflow analysis, we can create an improvement plan for the workflow. 
Step 6: Implement changes
Implement the changes based on the workflow analysis. 
It would help if you involved the team members working directly in the process when implementing these changes. They can help you review whether the changes you've implemented have produced the desired effects or if you'll need to implement more adjustments. 
Why Work Management is Important?
By visualizing your workflow and optimizing it, work management can help you in getting more things done with the following benefits: 
1. Improving transparency and accountability
Work management produces more transparency and accountability to the whole workflow. 
Team members now know exactly how work should be performed simply by viewing the workflow diagram, and each of them is now more accountable since everyone knows who's responsible for which task. 
Accountability, in turn, will translate into better productivity. 
2. Better collaboration
Work management tools like Aproove provides a better way for your team to communicate and collaborate. Team members can directly access the workflow diagram and communicate with each other from within the software, eliminating the need for back-and-forth emails and lengthy phone calls. 
3. Better delegation and workload management
By visualizing the whole workflow, tracking tasks from start to finish is now much easier. This allows project managers and supervisors to assign tasks and responsibilities to the right people more effectively.
We can also quite easily check each team member's workload so we can ensure no one is over-occupied with work, and at the same time, no one in the team has too few responsibilities at any given time. 
Closing Thoughts
Work management can provide us with an accurate map that represents the actual business process, so we can objectively and accurately identify inefficiencies and bottlenecks in the workflow to improve upon them for more efficient work. 
A workflow map can also help increase accountability on your team. We get more transparency on who is supposed to do which task, which can help improve the whole team's productivity. 
Apart from this, you can also read entertainment and Tech articles here: NBA Stream XYZ, CCleaner Browser review, Avocado Calories, Bear Grylls net worth, Rihanna net worth 2021, Dry white wine, Highest Paid CEO, The 100 season 8, Sundar Pichai net worth, Legacies Season 2, Grimes net worth, Oscar Isaac height, Arnab Goswami Salary, Bhushan Kumar net worth, Prabhas wife name, Konosub season 3, Good Omens season 2, F95Zone, how to change MSI keyboard color, Microsoft Office Suite, how to block subreddits, How to Share Netflix Account, how to change Twitch name, The Last Airbender 2, Sherlock Season 5, Homeland cast, Now you see me, Love Alarm season 2, Young Justice season 4, Shield Hero season 2, Salvation season 3, the feed season 2, Taboo season 2, Jack Ryan season 3. 
Subscribe to Our Latest Newsletter
To Read Our Exclusive Content, Sign up Now.
$5/Monthly, $50/Yearly