As Schools Reopen, Trauma-informed Teaching might be more Important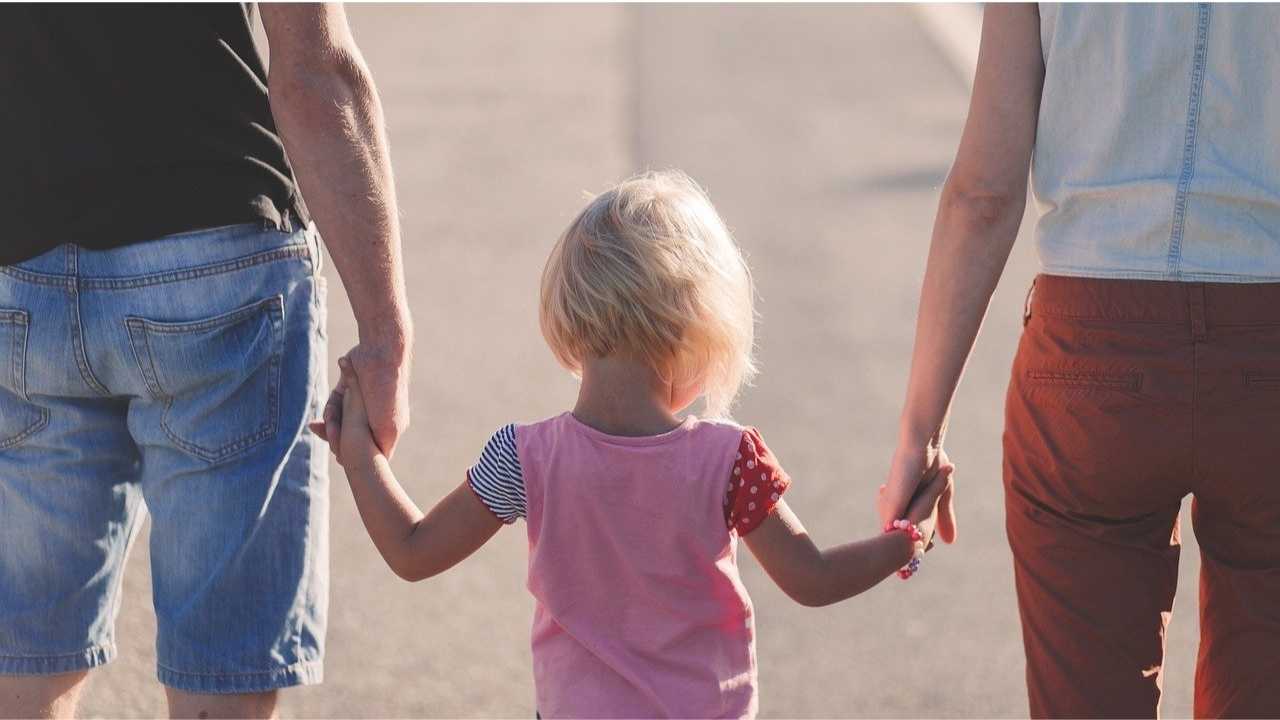 Seven parents of kids at McGee's Crossroads Elementary School, which straddles farms and suburbia near Raleigh, N.C., died during the 2018-19 school year. The trauma of losing a parent was causing students to act out, in some cases violently. Their classmates were not always supportive, and in some cases mocked them for their experiences. "I'm glad your dad died," one student said to the principal.
During the next school year, the school adopted a fresh strategy to assisting students who may be acting out as a result of stress or trauma in their life. School staff employed so-called trauma-informed strategies to focus on creating relationships with pupils and figuring out why they misbehaved. When students behaved out, teachers no longer asked, "What's wrong with you?" but rather, "What happened to you?" to figure out what to do next. Suspensions were down by 52%.
"Taking a few minutes to create a relationship with the kids and make them feel like they belong helps lessen discipline issues," said school counsellor Carmen White. "It assists students in becoming more academically successful."
Prior to the COVID-19 pandemic, studies showed that up to half of all children had been exposed to some type of trauma or victimisation, such as sexual assault, abuse, the death of a loved one, natural disasters, a car accident, or community violence. These events can stress the brain, making it difficult for children to learn and act appropriately. COVID-19 has already claimed the lives of 40,000 children in the United States, food and housing hardship remains a worry, and more youngsters are experiencing increased rates of anxiety and sadness.
Educators are becoming more interested in trauma-informed teaching approaches as schools reopen despite ongoing uncertainty. Some cash for training was included in the American Rescue Plan, the federal pandemic relief measure adopted in March, and some states and school districts have also set aside funds.
Katie Rosanbalm, senior research scientist at Duke University's Center for Child and Family Policy, said, "We're going to have a lot of behaviour difficulties, a lot of relationship challenges." "We need to reconnect, restore the framework, and help people feel like this is a safe place to be so that we can begin to process all of the emotion that has been bottled up in knots in our bellies. And if we can do that, the kids will be able to settle down and resume their studies."
Trauma and the brain
The Adverse Early Experiences (ACE) Study, conducted in the late 1990s, found a link between childhood trauma and long-term problems. It sparked a fresh understanding of the issues some students encounter in school, and task teams sprang up all around the country to investigate the links, according to Marissa T. del Rosario, a trauma-sensitive schools specialist for the Massachusetts Trauma and Learning Policy Initiative.
Massachusetts schools were suspending and expelling students at a high rate at the time, according to del Rosario. "Whoa, whoa, whoa, whoa, whoa, whoa, whoa, whoa, whoa, whoa, "Students with a history of traumatic incidents were frequently identified," she said. "The findings matched what was going on in the classrooms."
Everything from persistent abuse, neglect, and domestic violence to bullying and homelessness, according to Samantha Koury, a project manager and trainer with the University of Buffalo's Institute on Trauma and Trauma-Informed Care, can cause trauma and, with it, measurable changes in the brain.
According to Koury, the amygdala, the brain's emotion and fear response area, becomes overactive when children suffer complex trauma, especially over a lengthy period of time. Meanwhile, the prefrontal cortex, which aids with impulse control and learning, is mostly turned down. Traumatized children may shut down, revert to negative thinking, and have difficulty controlling their actions. They have a higher chance of failing a class or being diagnosed with learning and behavioural difficulties.
Traditional disciplinary methods may exacerbate unfavourable responses. According to Jessica Minahan, a behaviour analyst and author of The Behavior Code: A Practical Guide to Understanding and Teaching the Most Challenging Students, movement breaks are a frequent strategy to a youngster who can't sit still. However, if a youngster is misbehaving because their negative beliefs tell them they will fail the day's math test, a walk to the water fountain will just allow them to obsess on the test and return with even more disruptive behaviour, according to Minahan.
Their brain requires a break rather than stretching their legs. According to Minahan, a more trauma-informed method would be to offer them a concealed picture sheet so that their brain can stop worrying about the test while searching for images.
Meetings in the morning, hopeful endings
Coming up with the correct techniques for students necessitates a relationship between school staff and students, which is a hallmark of trauma-informed approaches. Experts recommend a whole-school strategy because trauma is so common.
Elizabeth DeKonty, director of the Public School Forum of North Carolina's resilience and learning project, which assisted McGee's Crossroads, said, "So much of it is about the mentality shift and the culture of the school." "All of these individual methods can be implemented, but if the bulk of your workforce does not share that perspective…, implementing different strategies becomes extremely difficult."
A wide range of activities that focus on connection development and helping children understand emotions can be included in trauma-informed tactics. At McGee's Crossroads, all teachers meet in the morning to foster a sense of belonging, and the day ends with a "optimistic close," in which students discuss something they're thrilled about.
Relaxation areas with fidget toys or colouring pages are available in classrooms. Posters use words and images to convey various emotions. Teachers who take time for their own self-care are praised, even if they are dealing with the negative effects of trauma. "We need our teachers to be emotionally strong because this is a difficult job," White added.
First and foremost, relationships
In trauma-informed schools, Rosanbalm believes there is still room for consequences and discipline. However, before deciding how to respond, schools must first interact with children and learn what has sparked their behaviour.
She explained, "Discipline is about learning and teaching a better way to be." "It's not about punishing and retaliating for someone's bad behaviour."
Rosanbalm has spent the last few weeks visiting schools as they prepare for the new school year. With all of the concern about the scholastic loss that pupils have suffered as a result of the Covid-19 outbreak, Rosanbalm fears that when the first bell rings, schools will just dive into writing and math instruction.
"The most important thing we want teachers to do for the first two weeks of school is not to even worry about academics," she added, "but to reconnect, develop relationships, and reset the structure so kids are comfortable with exactly what school will look like and how to behave."
Apart from this, you can also read Entertainment, Tech, and Health-related articles here: How much are pearls worth, Sweet Home season 2, Rainbow Kiss, MovieRulz, Sex Education season 3, NFL Live Stream, Youtbe, Bailey Sarian Net Worth, Bollyshare, Afdah, 1616 Angel Number, 444 Angel Number, Moviezwap, Y8, Jalshamoviez, Website traffic checker, Project Free TV, Kickassanime, 777 Angel Number, Kissasian, 666 Angel Number, 333 Angel Number, Holiday Season, GoDaddy Email, Free Fire Redeem Code, Mangago, Jio Rockers, New iPhone 13, Vivo Y53s Review, Eye Shapes, M4uHD, Moon water, iPhone Headphones, Spanish Movies, Hip dips,  M4ufree, NBAstreams XYZ, CCleaner Browser review, Avocado Calories, Bear Grylls net worth, Rihanna net worth 2021, Highest Paid CEO, The 100 season 8, Sundar Pichai net worth, Grimes net worth, F95Zone, how to change Twitch name, Sherlock Season 5, Homeland Season 9.
Subscribe to Our Latest Newsletter
To Read Our Exclusive Content, Sign up Now.
$5/Monthly, $50/Yearly