10 Common Mistakes Made by Small Businesses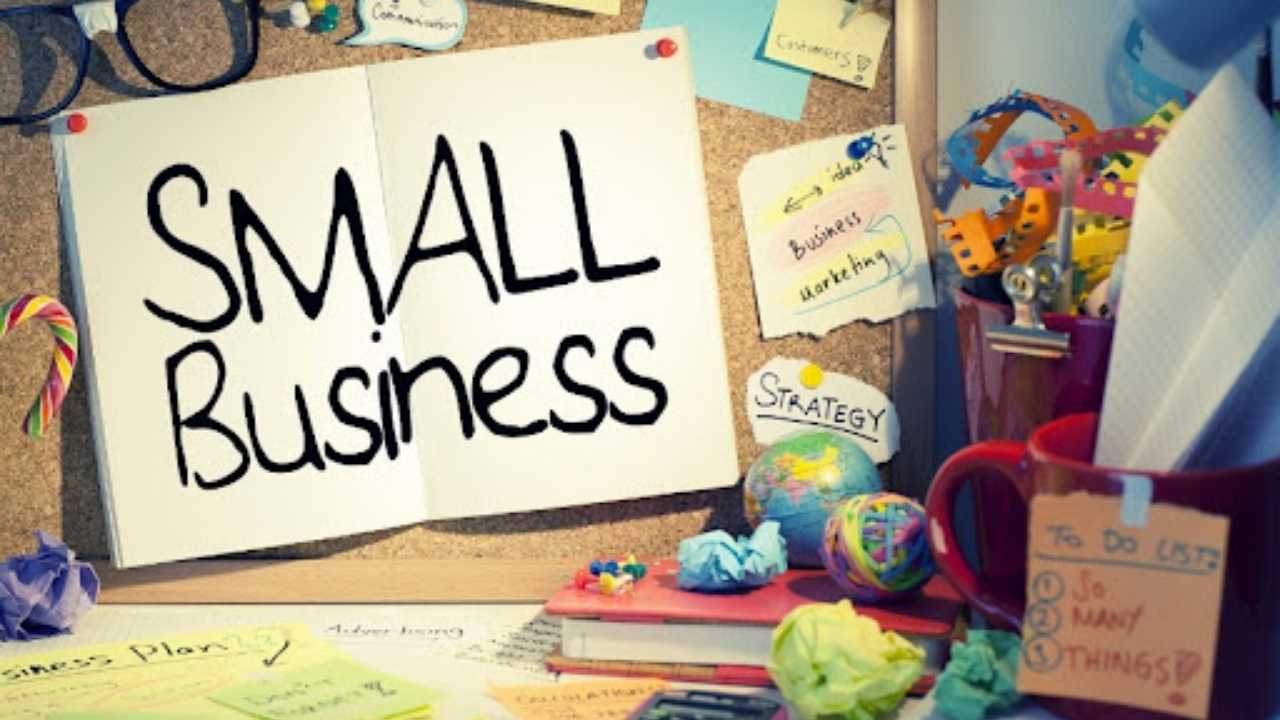 There are a lot of things that small businesses do well. However, there are also a few blunders that they repeat time and time again. There's always room for improvement, but it may be difficult to know where to begin! Look at these ten prevalent errors committed by small firms and see whether any of them sound familiar!
1. Having Unrealistic Expectations of the Business before you start
It's easy to get caught up in the thrill and enjoyment of starting a small business that you forget to think about all of the work that goes into expanding it. Many entrepreneurs believe they'll be able to keep their full-time occupations while building their new firm, but after the initial rush fades, they discover themselves barely scraping by. According to the experts at Corporate Momentum, rather than assuming you should go ahead and start a business at this time in your life, ask yourself what your real priorities are and see whether or not starting a company is the way to deliver on them.
2. Failing to plan
The first blunder made by small company owners is failing to plan their firm's progress from start-up to SME. As a result, the business can get caught in a rut and be successful enough to remain open, but not successful enough to meet the owner's long-term expectations.
Even small firms need a strategy for development, or they'll be at the mercy of changing market conditions.
3. Failing to conduct research
One of the most frequent blunders is not conducting adequate research before releasing a new product or service. Many entrepreneurs waste months (or even years) thinking about and planning their product or service without performing research to ensure there is demand for it. Even if you believe you have the greatest concept in the world, if no one wants to purchase what you're offering, your hard work and effort will go to waste!
4. Doing Everything Yourself or Making the Wrong Hire
One of the most prevalent blunders made by small company owners is attempting to accomplish everything on their own. While it's exciting to be involved in every aspect of your business, this may be stressful. It's critical for people who want to start their own businesses to learn how to delegate responsibilities effectively. There simply isn't enough time in the day to keep up with everything in a company that's expanding.
The flipside of trying to do it all yourself is hiring individuals incorrectly. Hiring the incorrect person might cost your company time, money, and confidence. To succeed, you'll need a strong, effective team that works well together; the first step is ensuring that you're recruiting individuals who are a good fit for your business.
How do you do that?
1. Hire for Character, not for Skills
Being so focused on finding employees with a specific skill set that they neglect to consider other important elements is one of the most frequent mistakes made by small company owners. For example, one of your top objectives might be to hire a customer support expert that has previous experience in a call center environment. There's nothing wrong with this, except that many of today's best customer care specialists never worked in a call center before being promoted straight into their current position. When looking for the ideal employee, you should focus more on his or her character than his or her skill set.
2. During the hiring process, make sure to clearly communicate your company's core beliefs.
Take some time to talk about your company's principles and what you want from each employee during the interview process. This will help your potential recruits determine whether or not they'll be able to work well with other team members and meet expectations under organizational structure.
5. Forging Unhealthy Dependencies
Another frequent blunder made by small businesses is to get reliant on external organizations in order to increase. If you rely too heavily on another business for marketing, for example, it might be tough for you to develop as quickly as you want or even stay afloat at all. Diversifying your revenue streams as much as possible is one method that many small businesses may pursue to avoid this problem. The more diverse sources of income you have in a recessionary economy, the better.
6. Failing to focus on Culture
Failing to maintain corporate culture is another frequent blunder committed by small companies. Corporate culture starts at the top, with the owners, and if they aren't passionate about their company's aim, it might be difficult for employees to get behind it as well. It's critical to listen to your teammates' sentiments and act accordingly when they voice their concerns regarding where or how things should improve.
When you're not sure how to deal with your employees, try approaching the situation from a different perspective: Use words like "We" and "Us" in addition to speaking in front of the team and listening for feedback. You should also ensure that all team members are clearly communicating with one another and addressing any concerns without criticism.
7. Failing to follow up leads
It's critical to be proactive in order to establish oneself as a market leader, and this entails following up on any leads that may be beneficial to your business. More particularly, if someone asks for information about what you have to offer, don't get too enthusiastic and send it immediately thinking that's all it will take; this isn't always enough!
You should check back with the person who requested more information on a regular basis, letting them know how things are progressing or whether anything has changed since they initially contacted you. You don't want to come across as desperate, but you do want to demonstrate your interest in the individual's business.
8. Failing to offer unique value
The most frequent blunder committed by small companies is failing to create a competitive edge for themselves in their sector. To begin, you must first identify what makes your firm unique and how it may provide something extra than the competition. There are several techniques to accomplish this, including pricing, customer care quality, and product differentiation. Detailed market intelligence and competitive intelligence are very useful in determining what makes you unique.
9. Not investing enough time to keep customers
Many small company owners don't spend enough time keeping their current customers and so lose them to their rivals. If you want your business to skyrocket rather than slightly every year, you need to look after both new and old clients. Furthermore, it's critical not just to chat with existing consumers but also to demonstrate how much you value them by keeping good communication and responding promptly when they require assistance or support.
10. Failing to create structure and organization
You can build a successful company without being organized, but it might be more difficult than you'd think. When business owners get overloaded with work, they typically believe that their organization is the problem. It's easy to lose time without accomplishing anything significant when you don't have a timetable or plan in place. As an entrepreneur, it's critical to check in on your strategic plan on a regular basis and ensure that your firm stays aligned with your objectives.
It's critical to get started on the right foot if you're establishing a new company. Determine whether this is something you can devote your whole energy to – many entrepreneurs find themselves scraping by just to stay afloat after the initial thrill of their concept fades away. Then there will be issues if your corporate culture isn't solid from day one. Finally, keep in mind that regardless how much time you put into developing customer confidence in your business, they'll always choose someone who invests more in them over time!
Apart from this, you can also read Entertainment, Tech, and Health-related articles here: Rainbow Kiss, MovieRulz, Sex Education season 3, NFL Live Stream, Youtbe, Bailey Sarian Net Worth, Bollyshare, Afdah, Samsung Galaxy F22 Review, 1616 Angel Number, 444 Angel Number, Moviezwap, Y8, Jalshamoviez, Website traffic checker, Project Free TV, Kickassanime, 777 Angel Number, September 8 Zodiac, Kissasian, 666 Angel Number, 333 Angel Number, Holiday Season, Samsung Galaxy Z Flip 3 review, PUBG Launch Date in India, Sears Credit Card, GoDaddy Email, Free Fire Redeem Code, Mangago, Jio Rockers, New iPhone 13, Vivo Y53s Review, Eye Shapes, M4uHD, Fever Dream, Moon water, iPhone Headphones, Spanish Movies, Hip dips,  M4ufree, NBAstreams XYZ, CCleaner Browser review, Avocado Calories, Bear Grylls net worth, Rihanna net worth 2021, Highest Paid CEO, The 100 season 8, Sundar Pichai net worth, Grimes net worth, F95Zone, how to change Twitch name, Sherlock Season 5, Homeland Season 9.
Subscribe to Our Latest Newsletter
To Read Our Exclusive Content, Sign up Now.
$5/Monthly, $50/Yearly