How to Get Verified on Instagram and Get that Blue Tick?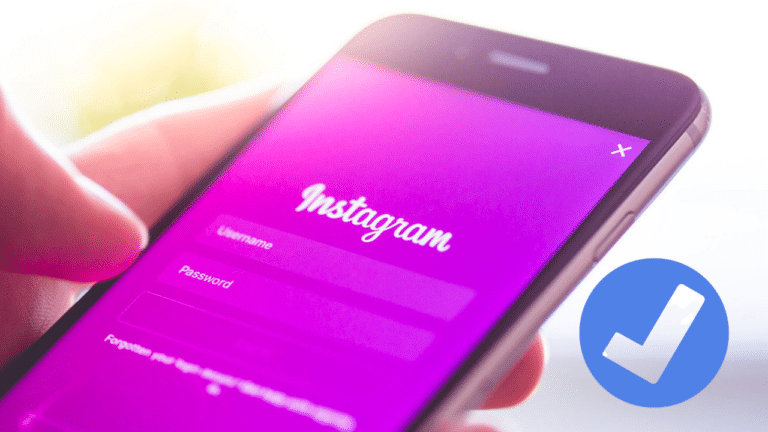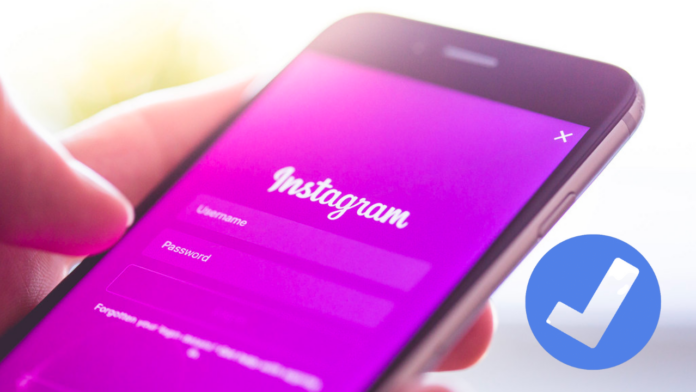 You've probably seen the blue check mark next to the names of some of the Instagram accounts you follow. This little badge of honour says that the account has been "verified." But is there anything good about being checked? And would getting Instagram verified help you or your business? Let's look at how to get verified on Instagram so you can make up your own mind.
What does it mean to be verified on Instagram?
Instagram says that an account is "verified" when "Instagram has confirmed that the account is the real presence of the public figure, celebrity, or brand it represents." Verified Instagram accounts have a blue check next to their names. The badge isn't used to support accounts or people in the public eye. It is more of a tool to help people find the real accounts of brands and public figures.
Can a normal person be verified on Instagram?
This is a common question, and the answer depends on what a "normal person" means to you. To get your Instagram account verified, you have to be a real person. It must also be known, which means that you or your company must have a well-known brand that is often searched for or mentioned in multiple news sources.
The truth is that most people aren't famous, and that's fine. Instagram's blue brand isn't for everyone; it's just a way to tell the difference between @taylorswift and @sexy taylor swift, so you know which one is the real deal.
How to Get a Blue Check on Instagram?
Still, want to try to get Instagram verified? Let's take a look at how Instagram verification works so you can decide if it's right for you.
How many Instagram followers do you need to be verified?
Lucky for you, the number of Instagram followers you have has nothing to do with whether or not you can be verified. However, most verified Instagram accounts have several thousand or even hundreds of thousands of followers. This is because these accounts belong to well-known public figures, brands, or businesses, which are much more likely to have large followings.
So, if you want to get verified on Instagram, you don't have to worry about how many followers you have if you meet the requirements below.
How much does Instagram verification cost?
Money can't buy happiness, and it can't get you an Instagram verification badge either. If you find a service that offers to verify you on Instagram for a crazy amount of money, it's either (a) a scam or (b) someone who says they can help you be unique and famous enough to get a real blue tick.
The Instagram verification process is free, so if you want the blue check mark, you need to take real steps to build your brand and reach more people.
Official requirements to be verified on Instagram
To get verified on Instagram, you have to follow their Terms of Service and Community Guidelines. Also, here are the official Instagram rules. Your account must:
Authentic: Represents a real person, a registered business, or an entity.
Unique: This shows what makes the person or company stand out. One account can be verified per person or business, with the exception of language-specific accounts. Instagram doesn't check accounts of general interest, like @puppymemes.
Complete: Your account must be open to the public and have a bio and a profile picture. It must also be active when used.
Notable: Your account must represent a well-known, sought-after person, brand, or entity. Instagram looks at accounts that appear in multiple news sources. They don't consider paid or sponsored media content as review sources.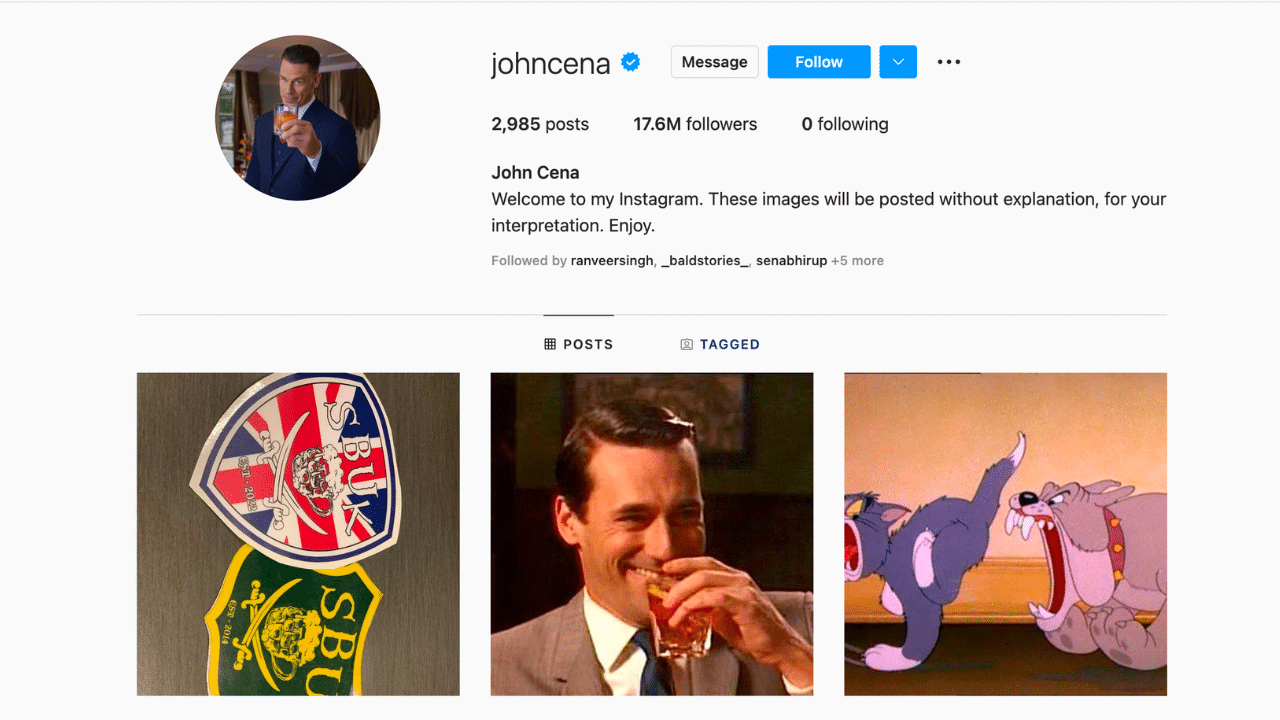 How to Request Instagram Verification
You should go through the verification process if you think you meet the above requirements. Here are the steps to ask Instagram to verify your account:
Open Instagram on your phone and log in to your account.
If you tap your picture, you'll go to your profile.
Tap Settings after opening the menu in the top right corner.
Tap Account, then tap Verification request.
Enter your full name and the type of official ID (driver's licence, photo ID, passport, or official business documents) that is required.
Just do what it says on the screen.
Once Instagram looks over your request to verify your account, you'll get a message on Instagram telling you whether or not your account has been verified. This could take up to 30 days. If your request to be verified on Instagram is turned down, you can try again in 30 days.
How to Increase Your Chances of Getting Instagram Verified
Do you still want to get verified on Instagram now that you know how it works? If so, here are some ways to improve your chances.
1. Follow Instagram's Terms of Use and Community Guidelines
If you don't follow Instagram's rules and terms, they won't even think about verifying your account. We've linked to the above, but to put it simply, you shouldn't buy or sell likes, comments, or followers. Here are a few more rules you must follow to keep your Instagram account in good standing:
Only share content that you own or have permission to share.
Don't post nudes.
Follow the rules.
Respect other people.
2. Become News
This is the rule that will stop most Instagram accounts from being verified. Account verification lets people know that the account is real, so the business, brand, or person needs to be well-known in some way.
First, think about what you're known for. Are you an artist? A picture taker? An author? A style icon? Use that bit of fame to get people talking about your brand, yourself, or your work. Breaking news is hard work, and that's because it is. You can definitely hire a PR person to help you, which will do more for your personal brand than getting Instagram verified.
Based on the types of verified Instagram accounts, here are some examples of what you can do.
Artist: Send your work to galleries, apply for grants, or write press releases about your current projects and send them to local media outlets.
Offer to play at non-profit events and festivals that will get you news coverage, get your music on Spotify, or help you put out an album.
Photographer: Put your work in books, magazines, and websites that people trust. Send your work to exhibitions.
Writer, print your work and send press releases to news outlets about it.
Work for big brands that will talk about you in the media.
3. Increase your followers
This seems easy, but growing your Instagram account can be a full-time job. If you want to get verified on Instagram, you'll need to spend time on the site interacting with your followers, building a community, and growing your account. Respond to every comment, work with brands to get your posts shared on big accounts, and post content that stands out.
4. Do not walk away from the controversy
Instagram has become so much more than just a place to post pretty pictures and short captions. If you want to stand out on Instagram, you have to be willing to make people think by encouraging discussion and even healthy disagreement. We're not talking about spreading hate, because there's already enough of that in the world. Instead, you should be willing to talk about things you care about, especially if they're important to your own journey.
5. Be authentic and unique
This shouldn't come as a surprise, since one of the official requirements to be verified on Instagram is to be real and unique. You'll have a better chance of getting the blue checkmark on Instagram if you post real, original content that your followers like. Think about what makes you different from all the other people who use Instagram. What can you do to celebrate and show off that difference?
We'll be the first to admit that not everyone wants to be verified on Instagram, but you might! With our advice, you can find Instagram's famous blue checkmark in your future. If you want to learn more about Instagram, here's how to hide your likes if you ever need to.
Apart from this, if you are interested, you can also read Entertainment, Numerology, Tech, and Health-related articles here: Fastest VPN for PC, WPC18, Highest Paid CEO in India 2022, Highest paid athletes 2022, My5 TV Activate, Kissmanga, WPC16, Highest Paid CEO 2022, Grey's Anatomy Season 19, WPC15, Alexa.com Alternatives, The Resident Season 6, Kraven The Hunter, One Punch Man season 3, The Resident Season 5, Yellowstone season 5, Ozark season 4 part 2, How to Remove Bookmarks on Mac, Outer Banks Season 4, How to block a website on Chrome, How to watch NFL games for free, DesireMovies, How to watch NFL games without cable, How to unlock iPhone, How to cancel ESPN+, How to turn on Bluetooth on Windows 10, Outer Banks Season 3, 
6streams, 4Anime, Moviesflix, 123MKV, MasterAnime, Buffstreams, GoMovies, VIPLeague, How to Play Music in Discord, Vampires Diaries Season 9, Homeland Season 9, Brent Rivera Net Worth, PDFDrive, SmallPDF, Knightfall Season 3, Crackstream, Kung Fu Panda 4, 1616 Angel Number, 333 Angel Number, 666 Angel Number, 777 Angel Number, 444 angel number, Bruno Mars net worth, KissAnime, Jim Carrey net worth, Bollyshare, Afdah, Prabhas Wife Name, Project Free TV, Kissasian, Mangago, Kickassanime, Moviezwap, Jio Rockers, Dramacool, M4uHD, Hip Dips, M4ufree, Fiverr English Test Answers, NBAstreamsXYZ, Highest Paid CEO, The 100 season 8, and F95Zone. 
Thanks for your time. Keep reading!
Subscribe to Our Latest Newsletter
To Read Our Exclusive Content, Sign up Now.
$5/Monthly, $50/Yearly