The Advantages of Cross Browser Testing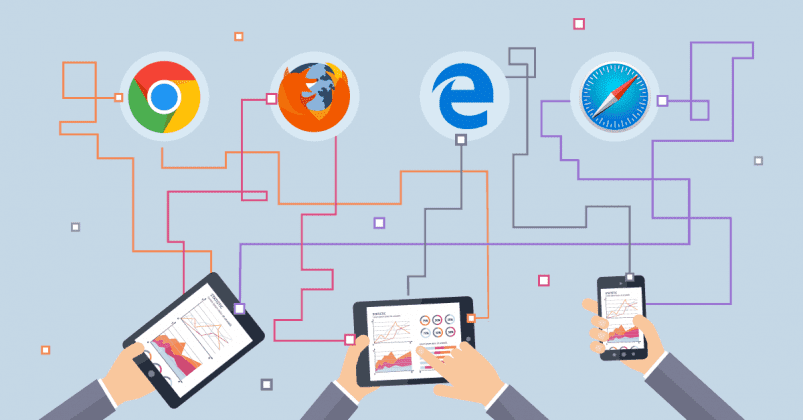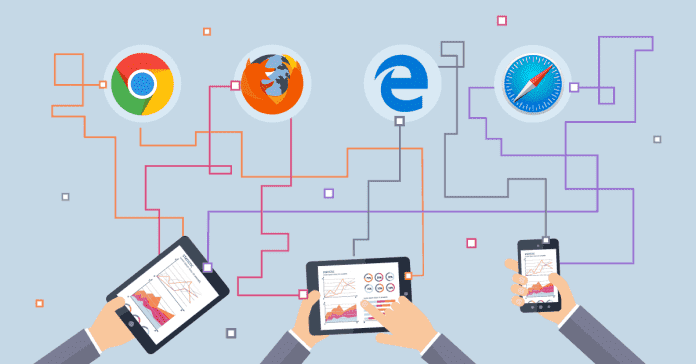 In the last few years browser testing has become vital for a business to stay ahead of its competition. It ensures their web applications and websites optimally function across all browsers. When you are developing a web app it is important to undertake online cross browser testing before making it live.
The Benefits of Cross Browser Testing
The size of a website does not hold relevance all types of websites would derive benefits from a cross browser testing module.
Simultaneous Execution of the Results of Test with Faster Browsing
One of the major challenges confronting automation is scalability. There is a need to execute all types of tests across relevant combinations of browsers. It could be different versions,  versions or platforms which would make it a difficult and time tedious task. The worst aspect is that if there is any new law or any module that requires testing, it is necessary for the team to be running all these tests in the various combination of browsers all over again.
If you leverage automation, it is possible to mitigate this challenge. An automated cross browser testing would enable to run parallel tests rather quickly across the various combinations. This means that the results are faster than expected.
Saves Your Money and Time
The task of cross browser testing might require repetitive and mundane tests if done manually will turn out to be a boring and time consuming task. If you are able to identify and automate all the routine tasks, with various combination of browsers you end up saving a lot of time. In addition it contributes to higher rates on investment.
Superior Test Coverage
Once again a major challenge with a cross browser testing is to execute and then again re- execute across the numerous combinations of a browser platform or a device. The process of testing might be short on time and some combinations might be skipped due to time shortage.
If you are able to leverage browser testing you may be able to eradicate the bottle neck. An example is if you require a 30 minute testing spread across 15 browsers and have 4 hours of testing then automation works out to be the best bet. You could undertake a simultaneous cross testing as you may do it in a fast and efficient manner.
The Test Results Turn Out to be Accurate
Let us take things at face value! Even an expert tester could leave a defect due to oversight or lack of focus.  If you opt for the process of automation you tend to avoid all errors automatically. It may lead to an improvement in test accuracy because of the use of an automation tool. The best part is that it is free from any form of human emotions which might result in stress or fatigue.
With Few Resources More Amount of Testing
With test automation it may turn out to be a general  benefit. Though it is applicable to other form of browser testing. When you are using a test automation for cross compatibility tests, you are going to require less number of testers as compared to the number necessary manually. It would contribute to a faster pace of execution which is not only scalable but saves your money and time.
Operating cross testing is not only about checking out the responsive levels of your website. It is all about taking away the guesswork from the process of web development. Various types of possible browsers might emerge with an increase number of browser combinations, but cross browser testing would testing to become a lot easier.
Apart from this, you can also read entertainment and Tech articles here: M4ufree, Xiaomi Mi 11 Ultra Review, Pulse Oximeter, Google Pixel 5a Review, NBA Stream XYZ, CCleaner Browser review, Avocado Calories, Bear Grylls net worth, Rihanna net worth 2021, Dry white wine, Highest Paid CEO, The 100 season 8, Sundar Pichai net worth, Legacies Season 2, Grimes net worth, Oscar Isaac height, Arnab Goswami Salary, Bhushan Kumar net worth, Prabhas wife name, Konosub season 3, Good Omens season 2, F95Zone, how to change MSI keyboard color, Microsoft Office Suite, how to block subreddits, How to Share Netflix Account, how to change Twitch name, The Last Airbender 2, Sherlock Season 5, Homeland cast, Now you see me, Love Alarm season 2, Young Justice season 4, Shield Hero season 2, Salvation season 3, the feed season 2, Taboo season 2, Jack Ryan season 3.