Avanti Travel Insurance: Get Best Coverage for Your Holiday
Avanti Travel Insurance is an expert in travel insurance for people who already have health problems. Each policy comes with add-ons that you can choose to buy and a variety of benefits, such as coverage for a missed flight, a failed end supplier, and your own money and documents.
The company TICORP Limited does business as Avanti Travel Insurance. TICORP Limited, which is based in Gibraltar and has company number 111526, is in charge of setting up Avanti Travel Insurance. The registered office is on the first floor of the Grand Ocean Plaza in Gibraltar's Ocean Village. TICORP Limited has a license and is regulated by the Gibraltar Financial Services Commission. Its license number is FSC1238B, and it does business in the UK under freedom of services agreement with the Financial Conduct Authority.
Howserv Limited is in charge of running Avanti Travel Insurance. It is registered in England and Wales with the number 03882026. Britannia House, 3-5 Rushmills Business Park, Bedford Road, Northampton, NN4 7YB, is where the company's main office is. The Financial Conduct Authority FRN 599282 has given permission to and is in charge of Howserv Limited.
Avanti Travel Insurance Overview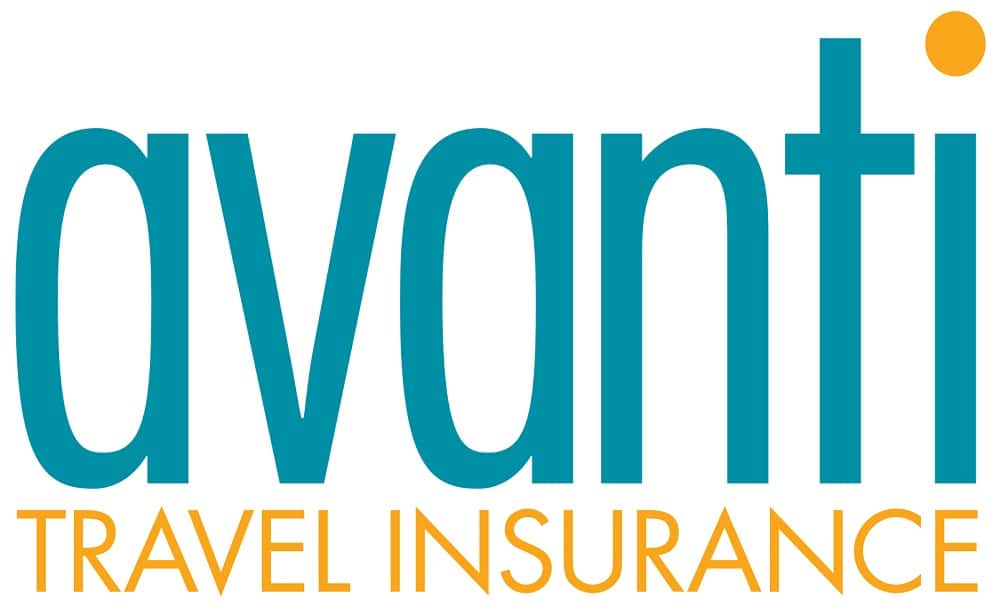 The Howserv group of travel insurance companies now runs Avanti Travel Insurance, which was started in 2009. Great Lakes Insurance SE has ERGO write Avanti's travel insurance policies on their behalf.
The Money Advice Service and the Financial Conduct Authority put together the Travel Adviser Directory. It says that Avanti is a specialist in covering serious medical conditions.
Avanti travel insurance Approach to Travel
We don't expect you to know everything about travel insurance, so we take the time to explain the details and answer any questions you may have. It's important to do things right.
Our policies for a single trip are perfect for a one-time trip. But if you tend to fly here, there, and everywhere on a whim, our handy annual policy will cover you for the whole year. But if you're still not sure what's best for you, we're happy to go over the details with you!
Cancellation covers
Up to £7,500 per person with our Deluxe policy.
24/7 medical support
Practical help when you need it.
You're in control
View and update your policy online in your own time.
Unlimited medical expenses
Generous emergency medical cover with our Deluxe policy.
Single Trip Travel Insurance Policies
It's not fun to think about something going wrong on vacation and having to use your Single Trip Travel Insurance. But it's there for that purpose. Because of this, we want you to know that you're in the best hands possible.
We know that traveling right now feels a little different. It might be scary to think about going on a trip. With Avanti travel insurance that covers Covid, you can smell the sea air and go back to your favorite places with confidence. All while knowing you're safe if something goes wrong.
What is Single Trip Travel Insurance?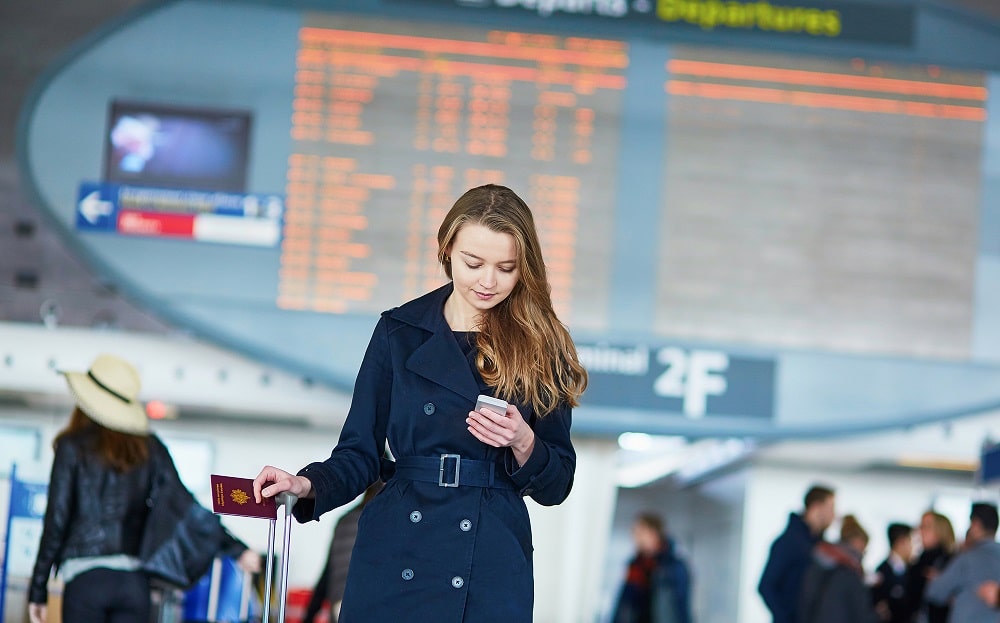 Single Trip Travel Insurance covers you for one trip or vacation, whether it's in Europe or around the world. Cancellation cover begins when you buy the policy and ends when you get back home.
Avanti Travel Insurance will cover you if you have to cancel your trip because of something like a medical emergency. It will also cover things like lost luggage and passports.
Before you buy travel insurance from us, you need to be able to agree with all of the following:
I am healthy enough to travel, but I won't go against what my doctor says.
I'm not going to another country to get medical care, tests, or consultations.
I'm not traveling with a death sentence.
If you answered "yes" to all of the above, our travel insurance should cover you. We need to know that you can travel safely and that you know what we can cover.
Not sure if you can get covered? Talk to us today—one of our friendly staff members will be glad to help.
Their policy for a single trip can cover you for many different kinds of trips. Whether you're planning a family vacation in Spain, a ski trip with our Winter Sports add-on, or a sporty vacation, 85 sports, and activities are included as standard.
Annual Travel Insurance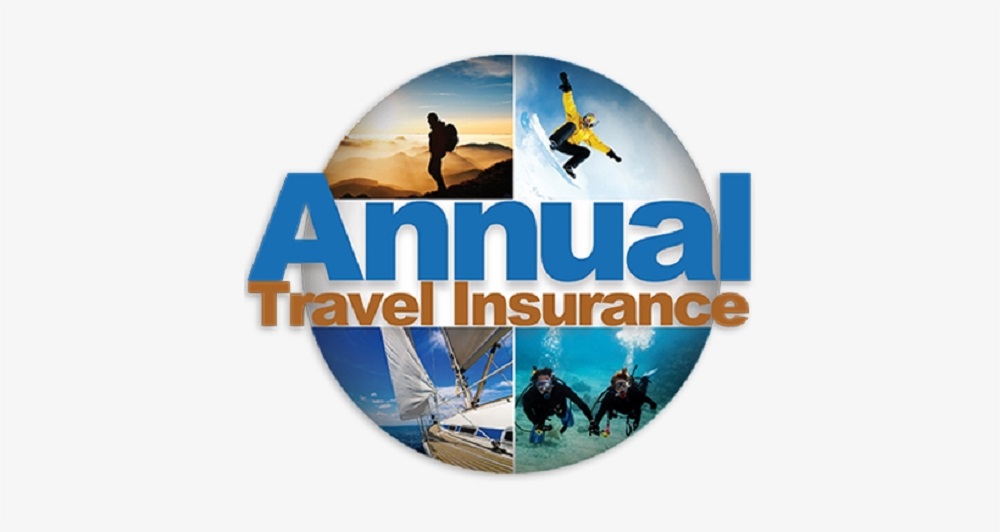 If you buy annual travel insurance, you won't have to worry about any of your trips.
Having Annual Travel Insurance with Covid Cover can give you the confidence you need to travel the world, knowing that we'll be there to help if you need us.
When you buy a new travel insurance policy from us, you can get 10% off Covid-19 tests. This will make it easier for you to travel again.
Flexibility to change details online
When you buy a policy from us, you can manage it yourself by logging in to your My Avanti account. Here you can:
access policy documents

update traveler details

change your single trip dates (limits apply)

renew an annual policy if you have no changes to make

and more.
Avanti travel insurance approach to travel insurance is simple and straightforward:
Never rushed. No one likes to feel rushed when making important choices. We take the time to really hear what you need because of this. We'll ask you some questions about yourself, your travel plans, and your health. Have information about your medical history ready. When you're ready, you can buy online or talk to our helpful staff at your own pace.
Buy with confidence. When you don't know what you're getting when you buy an insurance policy, it can be scary. We'll help you make a policy that fits your needs. You can choose from up to three levels of protection. If you're not sure which is best for you, just tell our team about your plans, and they'll be happy to help.
We're not on price comparison sites. When it comes to travel insurance, we don't think that one size fits all. Instead, you can only find our policies right here, where you can customize your medical travel insurance to fit any health conditions you already have, no matter what age you are.
From the first step of learning more about our coverage to the last step of going on vacation, we want things to be as clear and easy as possible. We want you to feel safe and know what your coverage is, so you can enjoy your trip knowing we're on your side.
Is It Safe for You to Travel?
For your policy to be valid, we need to know that you and everyone else on it can travel safely. Please check to see if you agree with all of the following:
You (and anyone else on your policy) are:
Fit and able to go on the trip you've planned
NOT going somewhere against what a doctor says (or would be if you asked their advice)
DO NOT go to another country to get medical treatment, tests, or consultations.
Covering your health problems is easy and can be done quickly online or over the phone. We'll take the time to talk to you about everything and answer any questions you might have. We won't ever hurry you.
Compare Avanti Travel Insurance policies
| | | |
| --- | --- | --- |
| Essentials | Classic | Deluxe |
| £1,000 for cancellation and cutting your holiday short | £5,000 for cancellation and cutting your holiday short | £7,500 for cancellation and cutting your holiday short |
| £5,000,000 medical emergency and repatriation | £10,000,000 medical emergency and repatriation | Unlimited medical emergency and repatriation |
| £1,000 personal baggage cover | £2,000 personal baggage cover | £3,000 personal baggage cover |
| £300 money and passport cover | £500 money and passport cover | £600 money and passport cover |
| £0 missed departure cover | £1,000 missed departure cover | £1,500 missed departure cover |
| £0 end supplier failure cover | £2,500 end supplier failure cover | £2,500 end supplier failure cover |
| £150 excess | £75 excess | £0 excess |
Avanti Travel Insurance's pre-existing medical conditions cover
What medical conditions do I need to declare?
When getting travel insurance, it's important to be honest about your medical conditions so that you'll be covered if the worst happens. You need to tell Avanti Travel Insurance if you've ever had circulatory or heart/cardiovascular problems, even if you're fine now or taking medicine to help. If you've ever had any of these things, you're more likely to have something bad happen to you while you're abroad. You also need to say if you have health problems like high blood pressure or high cholesterol, even if they are small.
Avanti Travel Insurance will also ask if you have had or are waiting for any of the following in the past two years:
Symptoms of a medical or psychological condition

Taken, been prescribed, or awaiting surgery or treatment, including medication and procedures

Medical investigations or consultations

Non-routine check-ups and follow-up appointments
If you have a health-related accident abroad and need to make a claim, Avanti Travel Insurance will ask you for your medical record from the last two years. It's important that your medical record matches what you said you had, or your claim may be denied.
Avanti Travel Insurance providers cover the following medical conditions and more:
Mental health conditions

Neurodegenerative diseases

Digestive conditions (bowel or stomach)

Chronic pain

Heart conditions

Cancer

Allergies

Breathing conditions

Eye conditions

Neurological conditions

Kidney conditions

Autoimmune conditions
Why Having Medical Travel Insurance is Important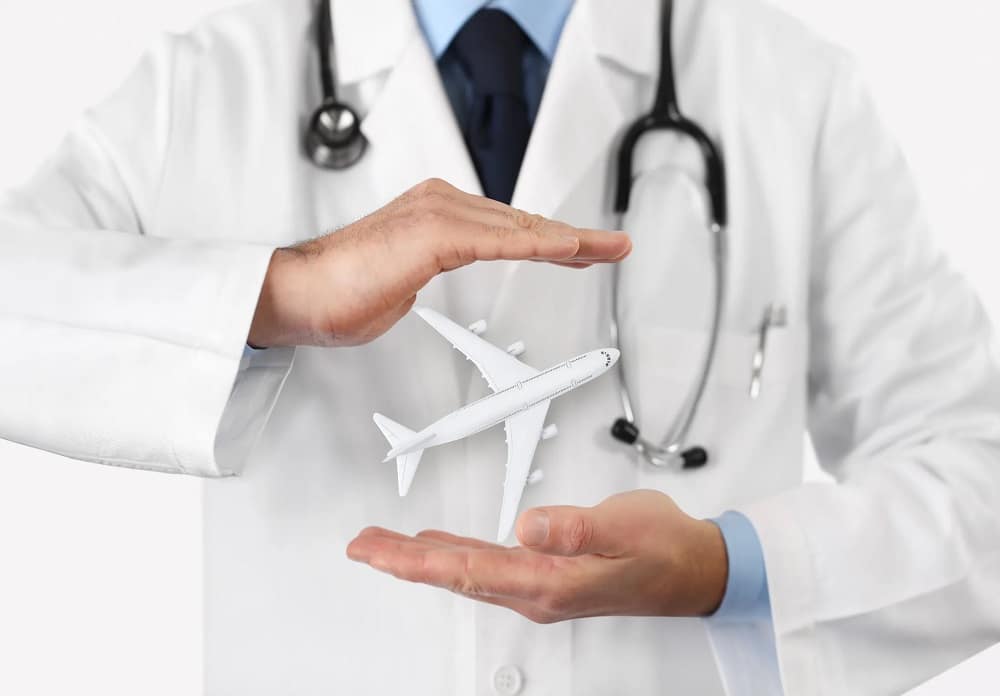 Liz1 bought travel insurance for her cruise as soon as she booked her trip. But before her trip, she was taken to the hospital by surprise and given a new diagnosis.
Liz called us and changed her policy as soon as she could so that she would be covered for any claims that might come up because of her new condition.
Her doctor told her not to go the day before she was supposed to leave.
Liz was upset, and she called us to ask for a refund on her trip, which had to be canceled.
Liz was able to cancel her cruise after she told her insurance company about her new health problems. Once the claim was approved, the money was sent to her bank account within three business days.
It is very important to have the right policy that will cover you no matter what. Like Liz, it gives you peace of mind to know that you're covered if something goes wrong.
Compare InsureandGo with Avanti travel insurance
We might not be Avanti but, if you're looking for travel insurance, we still think we can help you.
No one really enjoys looking around for a good travel insurance quote. Especially when it's keeping you from dreaming about your upcoming holiday! And finding cover can be particularly tricky if you're over 50.
Because we think travel insurance should be available to as many people as possible, our policies have no upper age limit. We can also consider any medical conditions you may have with our quick and easy online screening process.
Will Avoid Paying Out Any Way Possible
We had travel insurance through Avanti, and the only time we tried to file a claim was when a bag of things was stolen from a car. This happened while I was sleeping in the car and my partner was cooking food about 2 meters away.
Avanti has turned down this claim because the car was "unattended," even though both my partner and I were there. We are taking Avanti to the Ombudsman right now. All I can say to people who want to use Avanti Travel Insurance is that they will try as hard as they can to get out of paying any bills.
We called 86 travel insurance companies and asked them if their policies cover things that happen because of the coronavirus.
We wanted to know if four situations would be covered: needing treatment for coronavirus abroad, having to cancel because of a positive test, canceling because of self-isolation, or canceling because of government advice.
We've rated how well insurers cover the coronavirus and explained what they do and don't cover.
Travel Insurance: how can I claim?
For medical help in an emergency, call +44 1403 288 123 or, for the US and Canada, +1 833 251 8487.
Call +44 (0) 1403 288 122 to make a claim. A claim can also be made online.
Before calling for cancellation claims, you should talk to your travel agent and/or airline to get a refund or change your trip.
When you call, you'll need to show your policy.
Frequently Asked Questions (FAQs) on Avanti Travel Insurance
What type of policies does Avanti Travel Insurance offer?
Avanti Travel Insurance has many different types of travel insurance policies, such as Annual Multi-Trip, Single Trip, Cruise Travel Insurance, and Medical Travel Insurance.
What countries are not covered by Avanti Travel Insurance?
Avanti Travel Insurance doesn't cover travel to a country, a specific area, or an event where the Foreign and Commonwealth Office's (FCO) Travel Advice Unit has told people not to go or to only go if it's necessary.
Does Avanti Travel Insurance cover pre-existing conditions?
Yes. Avanti Travel Insurance is an expert at getting travel insurance for people who already have health problems. At the moment, they cover a wide range of health problems, such as mental health, diabetes, cancer, and blood circulation problems. But you have to tell the insurance company about these things before you buy a policy. If you don't do this, your travel insurance may be canceled or your claim for that condition may be turned down.
How long does it take to assess a claim?
Avanti Travel Insurance doesn't set a limit on how long it takes to look into a claim.
Do I need to have all of my Covid-19 jabs to be covered?
As long as you've had all of the Covid-19 vaccines you were offered, you should be fine. You can also be covered if you haven't been given any doses yet or if a doctor says you don't need them.
You won't be covered if you turned down any doses of the vaccine or weren't able to get a dose you were offered.
What is Annual Multi-Trip Travel Insurance?
Annual Multi-Trip Travel Insurance is a good policy that covers you for more than one trip in a year. This way, you don't have to call us every time you want to go on vacation.
You can start your policy at any time in the next 90 days. But we always suggest that you start your policy as soon as you book your trip so that you are covered if you have to cancel.
Can I get annual travel insurance for winter sports?
When you buy our Annual Multi-Trip Travel Insurance in either the Classic or Deluxe plan, winter sports are already covered. This means that you will be covered for up to 17 days of winter sports.
How long can I travel with an annual travel insurance policy?
How long you can travel on an annual policy depends on your age and where you're going on vacation.
If you are under 70, you can travel for up to 50 days per trip and 183 days total per year.
older than 71? You can travel for up to 35 days at a time, and for up to 183 days in total.
Do you want to take a trip that lasts more than 50 days? If you are under 70, you can choose our one-trip extension, which covers you for up to 90 days for an extra fee.
When can't we offer travel insurance for pre-existing health conditions?
Even though we look at all pre-existing conditions, there may be times when we can't cover you.
If this happens, we'll talk to you about what you can do. You may be able to buy a policy that doesn't cover your medical conditions, or we'll give you other options.
What happens if I lose my job and I must cancel my Trip?
The Avanti Destinations Travel Protection Plan covers you if you get fired or laid off from your job as long as you've been working for the same company for at least a year.
How do I file a claim?
To file a claim, call 1-800-888-7292 and ask for the Claims Administrator, Trip Mate. Their customer service reps will help you with your claim and send you the right claim form (s). You can also report claims online and get claim forms at www.tripmate.com. See Plan Documents for full details.
Apart from this, if you are interested, you can also read Entertainment, Numerology, Tech, and Health-related articles here: WPC18, Highest Paid CEO in India 2022, Highest paid athletes 2022, My5 TV Activate, Kissmanga, WPC16, Highest Paid CEO 2022, Grey's Anatomy Season 19, WPC15, Alexa.com Alternatives, The Resident Season 6, Kraven The Hunter, One Punch Man season 3, The Resident Season 5, Yellowstone season 5, Ozark season 4 part 2, How to Remove Bookmarks on Mac, Outer Banks Season 4, How to block a website on Chrome, How to watch NFL games for free, DesireMovies, How to watch NFL games without cable, How to unlock iPhone, How to cancel ESPN+, How to turn on Bluetooth on Windows 10, Outer Banks Season 3, 
6streams, 4Anime, Moviesflix, 123MKV, MasterAnime, Buffstreams, GoMovies, VIPLeague, How to Play Music in Discord, Vampires Diaries Season 9, Homeland Season 9, Brent Rivera Net Worth, PDFDrive, SmallPDF, Squid Game Season 2, Knightfall Season 3, Crackstream, Kung Fu Panda 4, 1616 Angel Number, 333 Angel Number, 666 Angel Number, 777 Angel Number, 444 angel number, Bruno Mars net worth, KissAnime, Jim Carrey net worth, Bollyshare, Afdah, Prabhas Wife Name, Project Free TV, Kissasian, Mangago, Kickassanime, Moviezwap, Jio Rockers, Dramacool, M4uHD, Hip Dips, M4ufree, Fiverr English Test Answers, NBAstreamsXYZ, Highest Paid CEO, The 100 season 8, and F95Zone. 
Thanks for your time. Keep reading!