When are You Going to Make the most of Digital Transformation?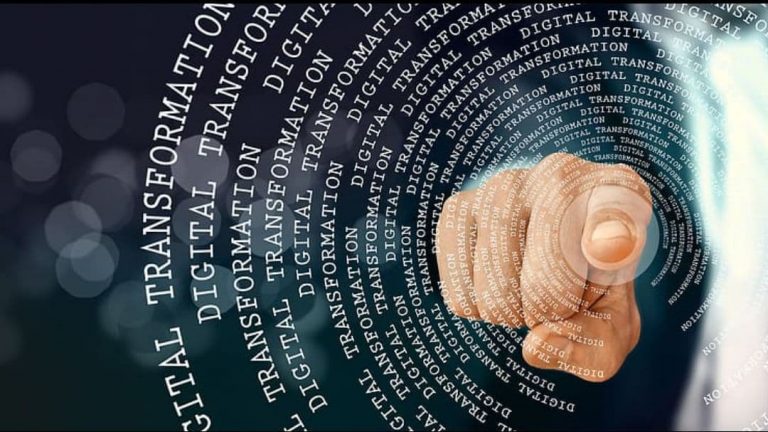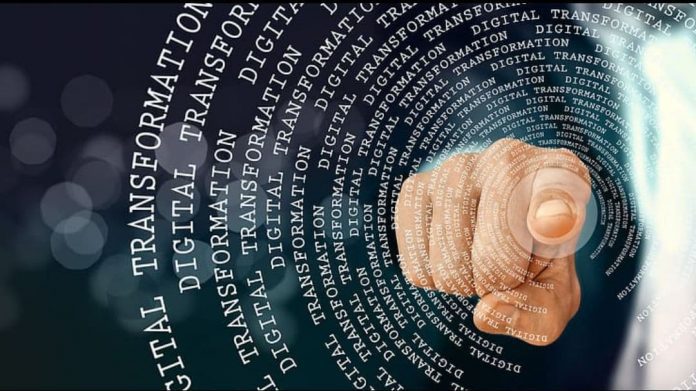 In its spirit, digital transformation is the procedure of using digital technologies to form up new or modify the current business processes and customer experiences. Companies or businesses launch digital transformation projects to fulfil the quickly altering market needs and address the growing expectations of their customers. Digital transformation even helps to optimize and rationalize interior processes.
But if you think that it is all then you are mistaken because digital transformation is much more than simply introducing a block of new technologies. It is simply an alteration of the mindset of the business and its culture. You can always look out for a digital transformation example and ensure that you grow. You need to see that since businesses or companies move from paper-based, manual procedures into spreadsheets and quick applications, digital transformation caters them the chance to reimagine how they do business and involve with customers. It permits the companies to reinvent practically each area of business, from internal systems to that of customer interactions, to even allow smarter decision-making and augment the overall customer experiences with personalization.
Why Do Organizations Launch Digital Transformation?
Well, organizations or companies launch digital transformation projects for various reasons, but the  most crucial one is this: they look forward to survive on the market. To do such a thing, these require to understand how to blend up the technology with their business strategy. You would not believe how massively business leaders are prioritizing this aim today.  The point is these businesses are spending through their nose to invest in digitalization.
How businesses Make the Most of Digital Transformation?
Businesses introduce fresh products or services to the market
Digital transformation has entirely changed the way you design new products and services. The digital arena has come up with a new product architecture that demands the development process to include it. The middle point of this approach is the customer. And in the present time, the consumer wishes to link up with products. Customers search out for meaningful and thoughtful engagement, a community for sharing experiences, and even that of opportunities for personalization. Consumers even look out for products that may be linked up to networks and platforms that allow the distant or remote control. These consumers look forward to track their usage to ensure that product remembers their behaviors and blends well with their activities. As you can simply see, all such features rely on the ability of the product to build a link with the customer – and less on its effectiveness or complexity.
Well, it is the reason why businesses design products that include the creation and proper maintenance of a digital relationship.  You know digital transformation impacted a fundamental switch in product design, beginning right from an in-depth evaluation of customer needs. Businesses use rapid prototyping and MVP development to evaluate product ideas and authenticate their assumptions on the market swiftly. This is the approaches that help to lessen the time and cost of product development. As a result, digital-age businesses can fetch new products to the market quite faster than industrial-age businesses.
Getting a Competitive Edge
Businesses across different types of industries are setting up proper digital transformation strategies and they are investing in royal and effective digital tools to streamline and enhance business processes. As an example, the automotive companies do invest in a solution that gathers more data about the drivers. The data gets accumulated and stored in a centralized CRM data center wherein every single customer is given a distinct ID. Such companies use such ids to gather customer interactions at every touchpoint, hence, accomplishing a 360-degree view of each and every customer relationship.
By investing in such a tool or instrument, businesses can now use all such acquired data to divide the customers in real time and take proper advantage of predictive analytics to cater to customers what they really seek, when they wish to have it. As a result, such companies increase the growth of its marketing campaigns and the overall sales conversion rate. Remember that if your company builds similar programs can offer your customers smart solutions in real time, but even augment your internal processes with proper information-rich customer profiles.
Conclusion
To sum up, having digital transformation strategy working for your organization is a good thing for you. Do not miss out on it.
Apart from it, you can read more entertainment and Tech articles here: Avocado Calories, Bear Grylls net worth, Rihanna net worth 2021, Dry white wine, Highest Paid CEO, The 100 season 8, Sundar Pichai net worth, Legacies Season 2, Grimes net worth, Oscar Isaac height, Arnab Goswami Salary, Bhushan Kumar net worth, Prabhas wife name, Konosub season 3, Good Omens season 2, F95Zone, how to change MSI keyboard color, Microsoft Office Suite, how to block subreddits, How to Share Netflix Account, how to change Twitch name, The Last Airbender 2, Sherlock Season 5, Homeland cast, Now you see me, Love Alarm season 2, Young Justice season 4, Shield Hero season 2, Salvation season 3, the feed season 2, Taboo season 2, Jack Ryan season 3.