Important Reasons Why You Should Fix a Slab Leak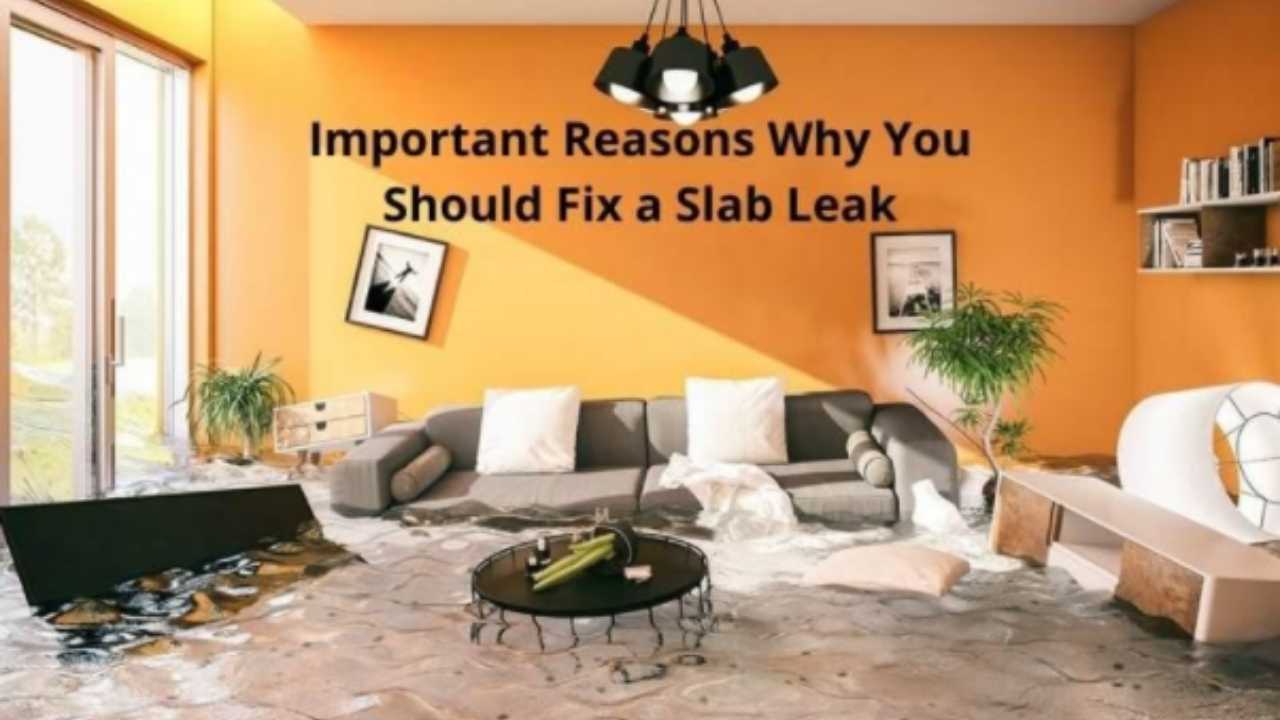 Slab leaks are some of the most commonly overlooked problems caused in homes due to their nature of revealing themselves quite late. Leaks can develop in the home from time to time. Even the most conscious homeowner can fall prey to it. Fortunately, many of the most common leaks occur in areas that are reasonably easy to reach, such as beneath a sink, in the shower, or in the toilet. These leaks are easy to notice and may frequently be repaired using common household plumbing tools. If not the case, then specialists can be called in for flood restoration. Perth has a number of specialists like Waterline Plumbing Perth Northern Suburbs, that can fix this right up for you. There are websites that can help you look for someone that can help, all you have to look for is a total flood damage restoration in Adelaideand a number of websites and contact information will pop up.
Slab leaks are results of plumbing damage which is difficult to detect, here are some ways to do so-
High water bills: If your water bills have suddenly increased dramatically over a short period of time, this is an easy way to identify if you may have a potential slab leak. If you can't see any leaks above ground, a slab leak could be causing your water costs to rise.
Water patches: Looking for any wet stains or moist areas on your floor is one of the simplest methods to notice a slab leak. Leaking hot water lines are generally the blame. When going barefoot, you may be able to see these areas or feel them beneath your feet, and you may also hear the sound of rushing water.
Walls Swelling: If your sewer lines are leaking, detecting the leak visually will be more challenging. This is due to the fact that sewer line leaks rarely result in obvious foundation damage. Heaving, on the other hand, can occur in places with expansive soil, causing your slab to bulge. Look for raised portions of the floor to see if there are any potential slab leaks.
Unusual Sounds: If there are no obvious water spots or swelling in your foundation, the only way to detect a slab leak is to use a specialised listening device. This entails the plumber turning off the water to your home and pumping air into your pipes to push out any remaining water. After that, the plumber will use a specific device to listen for sounds that occur when air escapes from a broken pipe.
The damage that slab leaks cause extensive damages depending on how the home owners manage the water extraction Perth has some of the best corporations for this particular line of work. Flood damage restoration in Perth is widely searched and sought after. If a home owner does not reach out to these people in due time, then the consequences can be as such-
Damaged Flooring: The longer water is allowed to seep in through your home's slab, the greater the chance of damage to your flooring. Waterlogged carpeting, fractured tiles, and saturated flooring can all be the result of a slab leak.
Ruined Foundation: Because a slab leak can cause swelling, sections of your foundation may slide or even crack as a result.
Damaged Yard: A slab leak can also cause water to rise up through your yard. This could cause flooding in your yard, destroying your vegetation and plants. It can also cause significant harm to any outdoor pools.
Odours: If a slab leak is not addressed, mouldy or musty aromas will ultimately spread throughout your home. If there are any leaks in your property's sewer lines, the residence will smell like sewage.
Mold:Slab leaks can seep into your drywall from beneath your home's flooring. Mold will easily grow on drywall due to its proclivity for absorbing water. Mold is not only unattractive, but it can also be harmful to your family's health, especially if anyone in your family has respiratory difficulties.
If you discover any indicators of potential slab leaks in your home, you should contact a professional right once to avoid any additional or potential damage. To do so you can look up flood restoration Perth, flood damage Adelaide, water extraction in perth and get the help you need.
Apart from this, you can also read Entertainment, Tech, and Health-related articles here: KissAnime, Jim Carrey net worth, PDF Drive, How to delete Reddit Account, Sweet Home Season 2, How much are perals worth, Rainbow Kiss, MovieRulz, Sex Education season 3, NFL Live Stream, Youtbe, Bailey Sarian Net Worth, Bollyshare, Afdah, Moviezwap, Y8, Jalshamoviez, Project Free TV, Kissasian, Holiday Season, Sears Credit Card, GoDaddy Email, Mangago, Jio Rockers, M4uHD, Hip dips, M4ufree, NBAstreams XYZ, CCleaner Browser review, Avocado Calories, Bear Grylls net worth, Highest Paid CEO, The 100 season 8, Sundar Pichai net worth, Grimes net worth, F95Zone, Sherlock Season 5, Homeland Season 9.
Subscribe to Our Latest Newsletter
To Read Our Exclusive Content, Sign up Now.
$5/Monthly, $50/Yearly