Why are PDFs so Important?
Working in the modern digital world has a lot of advantages compared to the way things used to be. We can quickly write to people using an email or text, we can share data in seconds, and we can even use online calls to replace in-person meetings. While these things are great, the core of sharing information remains the same. Documents still need to be organized correctly, there still needs to be some method of working on documents/projects with co-workers, and the finished product still needs to look sharp and be ready to be shared. Although many things have changed, there is still a need to produce documents for work and school. The most common way to do this is through PDFs and PDF editors.
A PDF or Portable Document Format is a type of document format that can be written on digitally. This can be done online using an online PDF editor or PDF editing software. A PDF is an image file, this can make using it without a PDF editor difficult. You can edit a PDF in Microsoft Word, but you need to convert it first, which also requires a PDF editing service. So not only are PDFs useful but PDF editing applications and software are an essential part of their use. With the help of these applications, you can convert pdf to web form without any difficulty. Being able to work with PDFs and PDF editing applications is an important skill in the office or at school.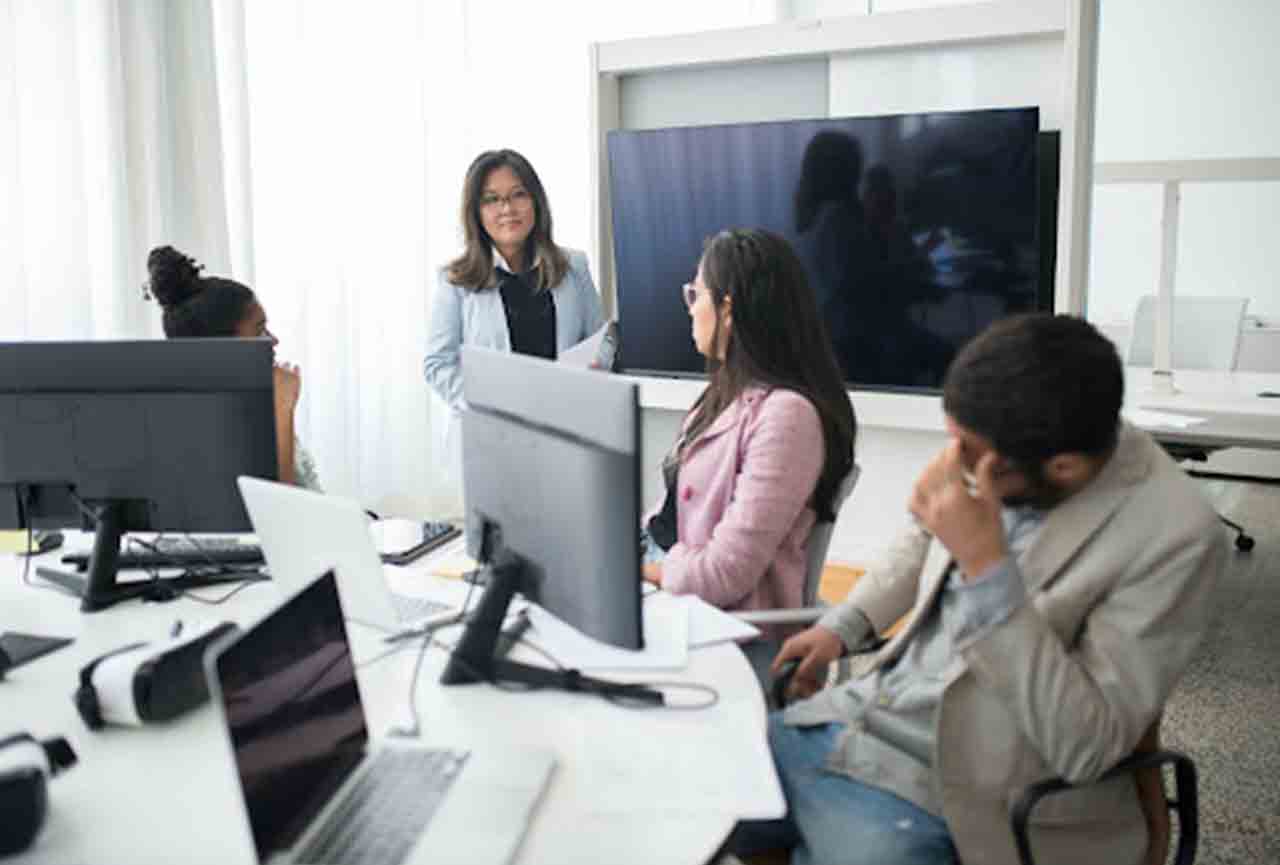 Importance of PDFs
           In the business world, there is virtually no limit to the use of PDF files. They are used in every industry due to their versatility. A law firm can make a contract or legal agreement in PDF format, then have different parties sign it digitally or in person. Also, an accounting firm can convert an excel file into a PDF and keep records of their transactions, debits, and credits. While many businesses might do their initial work in word or with some other program, to have it signed by another party and then secured, it should be converted to a PDF. For businesses, working with PDFs is great since they can collaborate in groups on a single document. This is especially true for online PDF editors like LuminPDF which offers the ability to work directly from your or your company's Google Drive. Doing this allows a company to produce documents not just from one person but a team. This can involve editing a pre-existing document such as an invoice, or creating a brand-new document for their business using a PDF creator for businesses. The uses for business are endless, but they are not the only ones who benefit from using PDFs.
           For students and teachers PDF and PDF annotation software is not only useful but increasingly necessary. As many students went remote in 2020, teachers had to find new and creative tools to help their students learn. One of these tools is the PDF. The PDF allows teachers to make exams, study guides, homework, or anything else for the student. With a PDF compression service, a whole book can be uploaded in PDF format. These benefits extend to the student also, who can use a PDF editor to annotate the PDF files sent to them by the school. This means that students can fill in the answers on one of the exams or even just take notes in the margins of the PDF and look at their notes later. As education moves online, the importance of having a good PDF editor will increase. The ability to express creativity and enhance the learning process has grown due to the influence of PDF editing software.
Protect PDF files
           Although PDF files are easy to use and extremely useful for many different purposes, there are some things to consider. It is always important to secure your PDF files, and this can be done with many of the different online PDF editors. While some documents can simply be opened and worked on by anyone, PDF files can be a bit more secure regarding who can have access to them. You can password protect or encrypt a PDF, which makes the document secure. This is important not only due to potential misuse of the document but also for legal reasons, since confidential information can be protected by laws.
What features to look for in a PDF editor
           The most essential feature in an online PDF editor is the ability to annotate and edit PDFs. Some of these services are free but have limitations, and others come with a cost and more tools and abilities. You can use these PDF editing services to edit a fillable PDF form, annotate an existing document, or even make a new PDF from scratch with a PDF form creator. The best PDF editors can not only edit a document but offer other functions as well, such as the ability to convert or sign a document.
           Even though PDF files are very useful, sometimes we need to work with other document types such as Excel or Word. These are great tools but there are some complications when sharing them with others. Perhaps, you just want to share a single page of an Excel spreadsheet? With a PDF converter, this is possible. A PDF converter allows you to take a document and turn it into a PDF. Then you can simply use a split tool that most PDF editors have and isolate the page you want. PDF converters allow for almost anything to be made into a PDF.
           One of the most important features of a PDF is the ability to sign it. Many companies use PDF editors to make contracts or agreements. While this is great, it does not help much if no one can sign it to make it valid; however, PDFs are signable and can be done so digitally using an e-signature. As many companies and offices go remote, the ability to do business from a distance is helpful and PDFs assist in this.
           PDFs are not just another document type but rather an important part of the business and academic world. With so many tools available and the increased need for remote operations, it is no wonder that PDFs have become an important part of our working lives. If you are in the office, in school or just working from home, you will likely be using PDFs to accomplish your goals.
Keyword Densityx1
48 (10%)pdf 
13 (3%)pdfs 
13 (3%)document 
9 (2%)many 
8 (2%)important 
7 (1%)using 
7 (1%)online 
7 (1%)editor 
7 (1%)editing 
7 (1%)files 
Keyword Densityx3
3 (1%)online pdf editor 
2 (1%)pdf editing software 
2 (1%)pdf editing applications 
1 (0%)working modern digital 
1 (0%)modern digital world 
1 (0%)digital world lot 
1 (0%)world lot advantages 
1 (0%)lot advantages compared 
1 (0%)advantages compared things 
1 (0%)quickly write people
Apart from this, you can also read Entertainment, Tech, and Health related articles here: Y8, Jalshamoviez, Website traffic checker, Kickassanime, Dengue Fever, 777 Angel Number, September 8 Zodiac, Kissasian, 666 Angel Number, 333 Angel Number, Holiday Season, Samsung Galaxy Z Flip 3 review, PUBG Launch Date in India, Covaxin vs Covishield, Sears Credit Card, GoDaddy Email, Free Fire Redeem Code, Mangago, Project Free TV, Jio Rockers, Best Record Players, August 27 Zodiac, August 26 Zodiac, Best Hindi Movies on Amazon Prime, New iPhone 13, Vivo Y53s Review, Eye Shapes, M4uHD, Fever Dream, Moon water, Oppo Reno 6 Pro Review, iPhone Headphones, Best gaming desks, Spanish Movies, Hip dips,  M4ufree, NBAstreams XYZ, CCleaner Browser review, Avocado Calories, Bear Grylls net worth, Rihanna net worth 2021, Highest Paid CEO, The 100 season 8, Sundar Pichai net worth, Grimes net worth, F95Zone, how to change Twitch name, Sherlock Season 5, Homeland Season 9.