Neymar net worth is approximately $200 million as of 2023. Brazil has always had a plethora of football skill. The most successful nation in FIFA World Cup history has frequently presented the soccer world with a plethora of talent. Among the numerous memorable names in their recent history, Neymar Jr. is one of the most well-known. He may be a frail-looking man who has been plagued by injuries throughout his career, but he is a menace in the last third of a football field. Neymar is an incredibly gifted soccer player who has earned the title of world-class footballer. Let's take a look at Neymar net worth and how he spend his huge money.
Aside from Neymar net worth, we'll go over this Brazilian winger's early life, biography, career, personal life, wife, children, awards & achievements, salary, endorsements, businesses, and charitable activities. We'll also address some of your most common queries (FAQs) concerning the PSG forward. This article will provide you with all of the information you require about Neymar net worth as of 2023.
Neymar Biography and Early Years
His full name is Neymar da Silva Santos Júnior. On February 5, 1992, he was born in Mogi das Cruzes, Brazil. His father was the inspiration for his name. His father, Neymar Sr., is a former footballer as well. His father, in fact, was his first advisor, who became interested in his son after witnessing his exceptional soccer ability. In 2003, they moved to So Vicente with their entire family. Neymar began his career as a member of the local junior team Portuguesa Santista. In the same year, the family relocated to Santos and joined the youth academy of the legendary Santos FC team. When Neymar reached 14 years old, he flew to Spain and joined the Real Madrid youth club headquartered in Madrid. Any European club would have signed the wonder-kid if he possessed that level of potential.
| | |
| --- | --- |
| Name | Neymar da Silva Santos Júnior |
| Date of Birth and Birth Place | February 5, 1992 (Mogi das Cruzes, Brazil) |
| Neymar Net Worth (2023) | $200 Million (178m EUR; 150m GBP) |
| Current Salary | 78 Million USD (before tax), 41 Million USD (after tax) |
| Marital Status | In a Relationship |
| Girlfriend | Bruna Biancardi |
| Source of Wealth | Football Contracts, Endorsement Deals, and Investments |
| Endorsements | Puma, Red Bull, Beats Electronics, Epic Games, Flutter Entertainment, Qatar Airways, Triller, and more |
| Endorsement Earnings | $20-30 Million USD Per Year |
| Philanthropy | Instituto Projeto Neymar Jr. |
| Social Media Followers | 170 million (Instagram), 89 million (Facebook) |
Neymar Career
He not only has a huge Neymar net worth, but he also has a fantastic career. He made his debut when he was just 17 years old, on March 7, 2009. Although it was only a 30-minute stint, he played for Santos against Oeste. Neymi, a rookie, managed to get his name on the score sheet 14 times in 48 outings. He increased his scoring by three times in his second season! In reality, in 60 games in 2010, he scored 42 goals. In 2012, the exceptionally talented soccer player was named South American Footballer of the Year. In May 2013, he announced his return to Spain to join FC Barcelona after playing his final game for Santos. It was Leo Messi's presence that convinced Neymar to choose Barcelona over Real Madrid.
Neymar joined Barcelona in 2013 for a staggering 57.1 million euros (64m USD). However, the club then revealed that they had paid an even larger price of 86.2 million EUR (about $86.2 million USD) (96.6m USD). Despite his early struggles, he quickly established himself as one of the squad's most important members. He was a member of the legendary "MSN" trio, which included Messi and Suarez. Many analysts consider them to be the greatest soccer trio ever. Neymar scored 105 goals in his four seasons at Camp Nou, including 68 in La Liga.
In August 2017, he created history by being the first player in history to make the largest move (in terms of money). PSG paid an unrivaled 222 million euros (or 242 million dollars) for the Brazilian number ten. He has 91 PSG goals to his name, as well as 70 international goals with the Brazilian national team.
Awards of Neymar
Neymar has yet to win a Ballon d'Or or a FIFA Best award despite being one of the most talented players of his time. He does, however, have a few important awards to display in his cabinet. His individual trophy list is as impressive as Neymar net worth. During his stint at Santos, he was named South American Footballer of the Year in 2011 and 2012. He also received the FIFA Puskas award for the most beautiful goal of the year (2011). In addition, the 30-year-old has twice been named French League Player of the Year. He was also the top scorer in the UCL (2014-15), Copa Del Rey (2014-15), and Copa Libertadores (2014-15). (2011-12). He also won the World Soccer Young Player of the Year, Samba Gold, and the Bola de Ouro.
Achievements
In his career, the left-winger has earned numerous awards. In 2014-15, he helped Barcelona win Europe's greatest soccer competition, the UCL, as well as the UEFA Super Cup and the FIFA Club World Cup later that year. Neymar won two La Liga titles, three Copa Del Rey trophies, and one Supercopa de Espana in Spanish domestic football. While in France, Neymar won three Ligue 1 titles, three Coupe de France titles, three French Super Cup titles, and two French League Cup titles. He had already won the Copa Libertadores and Supercopa Sudamericana before making his senior debut in European football. As a result, Neymar net worth reaches $200 million.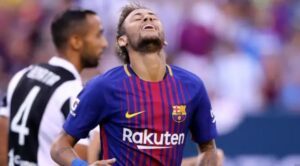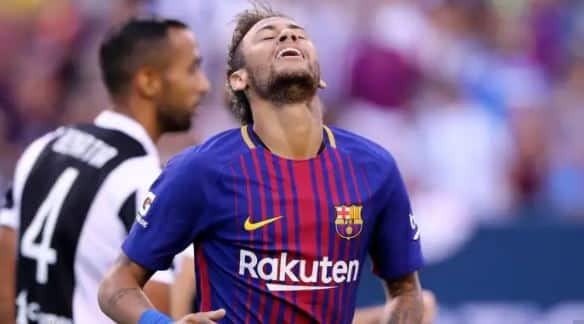 In 2013, he won the FIFA Confederations Cup with his national team. Neymar's trophy case also includes age-group trophies. In 2011, he won the South American Under-20 Championship with the Brazil U-20 team. Later, during the 2016 Rio Olympics, he had the honor of winning an Olympic Gold medal with Brazil. Neymar, on the other hand, may consider himself unlucky for missing out on the Copa America title. In 2019, he was unable to participate in Brazil's triumphant run due to injury, but in 2021, he appeared in the final but lost against Argentina's Leo Messi.
Wife, Children, and Personal Life
Carolina Dantas was Neymar's girlfriend. Davi Lucca, their son, is theirs. On August 13, 2011, Davi was born. Rafaella, Neymar's sister, and he have a very tight relationship. They have tattoos dedicated to each other on their bodies. Neymar's mother's name is Nadine Gonçalves-Santos.
The smart-looking Brazilian, on the other hand, is now seeing Bruna Biancardi. The couple had been dating covertly for months before finally revealing their connection. Next April, the 30-year-old Brazilian will turn 31. Last August, the couple was photographed together for the first time in public. After that, they returned to their own country for the holidays. She was also spotted with the wives of Neymar's Paris Saint-Germain teammates Angel Di Maria, Marco Verratti, Leandro Paredes, and Lionel Messi in a photo shoot.
Apart from that, Neymar is a passionate Christian who practices Pentecostalism. With Neymar net worth of $200 million, he donates ten percent of his earnings to his church.
What is Neymar Net Worth in 2023?
Forbes estimated in 2020 that Neymar net worth is around $95 million. However, multiple media outlets estimate Neymar net worth to be $200 million in 2023. It's roughly 150 million GBP and 178 million EUR in other currencies. Football contracts, sponsorship deals, and investments are the primary sources of Neymar's money. Despite the fact that he is far behind Messi and Cristiano Ronaldo in terms of earnings, it is still a respectable number given his age. Since 2018, Neymar has consistently ranked among the top ten highest-paid athletes in the world according to Forbes. With a net worth of 95 million dollars in 2021, he was ranked sixth on the list. His salary and winnings accounted for 76 million of his earnings, while endorsement deals accounted for the remaining 19 million.
Neymar salary is unquestionably the most important source of his income, resulting in a massive Neymar net worth. When the Brazilian winger first joined the French Ligue 1 club, he was paid a whopping €36.8 million (£32 million/$41 million) a year. His weekly basic income was at least €700,000. (890k USD). In fact, it paid him more than twice as much as his previous Barca contract (300k EUR per week). As a result of the deal, he became the highest-paid soccer player in terms of compensation, surpassing Messi and Ronaldo. By 2020, though, Messi had reclaimed his position, despite the fact that Neymi remained ahead of CR7. Regardless, Neymar's base annual wage is currently 78 million US dollars. By the way, after taxes, he earns roughly $41 million, or €36.8 million. With a large salary and endorsement deals, it appears that Neymar net worth will skyrocket as he nears the end of his career.
 

 

View this post on Instagram

 
Neymar's overall salary and victory bonuses were expected to be around $73 million in 2018. The amount will rise to $75 million the following year. In 2020, it reduced to $70.5 million, and in 2021, the Brazilian earned a total of $76 million in salary.
Endorsements
Every year, Neymar earns between $20 million and $30 million from his endorsement deals, which contribute significantly to enormous Neymar net worth. Neymar was previously one of Nike's faces, appearing in numerous campaigns. In 2020, he severed his connection with the American sportswear behemoths and began working with Puma. Diego Maradona, Johan Cruyff, Pele, Antoine Griezmann, and Sergio Aguero are among the names on the list.
He has large endorsement partnerships with Beats Electronics, Gillette, and Red Bull in addition to Puma. Turma da Mônica, Fan the Flame Comics, REPLAY Jeans, GaGà Milano, Diesel Fragrances, Qatar Airways, Qatar National Bank (QNB), Triller, DAZN, PokerStars, Superdry, NR Sports, Epic Game, Above Cosmeticos, Konami, Digible, Altice Portugal, TCL, Mastercard, and Beats by Dre are among the brands he has endorsed. He made a total of 19 million dollars from endorsements in 2021. However, in 2019 the amount was $25 million, up from a healthier $30 million in 2018. In 2018, he made roughly $17 million through sponsorship deals. In this way, Neymar net worth of $200 million has been achieved by the footballer.
Businesses
While Cristiano Ronaldo was discovered to have a strong business interest, Neymar's economic activities have not been well reported. Apart from football and sponsorship commercials, the Brazilian has engaged in a variety of other money-making ventures. He made an appearance in the film "xXx: Return of Xander Cage." Meanwhile, the 31-year-old has made his own emojis available to download. When he departs from sport, fans may see him interested in numerous commercial ventures. In reality, he can make good use of his enormous celebrity to create something of his own.
| | |
| --- | --- |
| Neymar Net Worth in 2023 | $200 million |
| Salary | $78m |
| Gender | Male |
| Height | 1.75 meter (5 ft 8 inch approximately) |
| Nationality | Brazilian |
| Hobbies | Dancing, Wakeboarding, Playing (Poker, Video Games, Piano) |
| Cars | Lamborghini Veneno, Lyker Hypersport, Aston Martin Vulcan, Mercedes AMG, Audi R8 Spyder, Koenigsegg CCXR Trevita, Ferrari 458 Italia, Maserati Mc12 |
Charity
In addition, the Brazilian participates in a variety of charitable activities. The Instituto Projeto Neymar Jr. has opened in Jardim Gloria, Praia Grande, where the soccer sensation spent part of his boyhood. The institution aims to improve the lives of the region's poorest children via educational, sports, and creative activities. It aids in their development so that they can achieve their full potential. It currently serves over 2000 children and their families. When he returns to his homeland, he always pays it a visit. He stated that it was his family's ambition to visit the complex, and that doing so made him extremely pleased. The philanthropic footballer went on to say that he would like to see it develop even further. As a result, he has amassed Neymar net worth of $200 million, making him one of the millionaires.
He gave up to 5 million Brazilian Reals to the charity during the Covid-19 pandemic in 2020. However, the money was split between UNICEF and a Latin American benefit fund. Furthermore, the good-hearted soccer player has volunteered to help with the search for safe drinking water. All of these initiatives demonstrate Neymar's generosity!
Neymar's Automobile Collection
Neymar owns at least eight high-end automobiles. It's clear that he's passionate about automobiles. The Lamborghini Veneno, Lyker Hypersport, Aston Martin Vulcan, Koenigsegg CCXR Trevita, Ferrari 458 Italia, Mercedes AMG, Audi R8 Spyder, and Maserati Mc12 are among the automobiles in his collection worth mentioning. His most expensive collection is the Lamborghini Veneno. It'll set you back roughly $4 million dollars!
Neymar Wealth and Houses
Neymar's huge wealth enabled him to build a lavish residence in Brazil. He spent more than 3.35 million USD (2.5 million GBP) on the entire mansion. A squash court, a swimming pool, and a 20-car garage are all included. There are additionally seven bedrooms and a panoramic lift connecting the floors. The colossal home will allow the superstar to entertain friends and family with a game of pool. He spent last Christmas with his girlfriend and other family members there as well. Acquiring this wealth has been possible only due to Neymar net worth.
Hobbies The Brazilian and PSG number ten has a couple of interests. Wakeboarding, Dancing, and Playing are some of his favorite activities (Poker, Video Games, Piano). He is also a known non-vegetarian.
Followers on Social Media
Apart from Neymar net worth, he has become a household name in Brazil. He receives a lot of love from all across the world. His Facebook profile has around 90 million followers. Meanwhile, he has more than 170 million Instagram followers. He's also the fourth most following athlete on Instagram. He is in fourth place, behind Cristiano
Neymar's Plan for the Future
Neymar has announced his plans for the future. He stated that he intends to return to Brazil and play in Major League Soccer during the current part of his career. Major League Soccer seasons are shorter than European leagues, according to 30-year-olds. As a result, it will assist him in getting more slumber. That will eventually allow him to play more injury-free. Given his injury history and large fan following in the United States, there's a good probability he'll play in the MLS at some point.
Most Commonly Asked Questions (FAQs)
What is Neymar net worth in 2023?
Neymar net worth is estimated to be about $200 million.
How Much Money Does Neymar Make in PSG?
PSG pays Neymar a yearly salary of over $78 million (around $41 million after taxes).
How many Instagram followers does Neymar have?
On Instagram, Neymar has almost 170 million followers (the 4th highest among athletes).
Who is Neymar's Girlfriend?
Bruna Biancardi is Neymar's current girlfriend.
Does Neymar have any children?
Davi Lucca is Neymar's only child (Mother- Carolina Dantas).
What is Neymar Jr.'s height?
Neymar Jr is 1.75 meters tall.
Apart from this, you can also read Entertainment, Tech, and Health-related articles here: Grimes net worth, Firefly Lane Season 2, Harnaaz Sandhu Net Worth, SmallPDF, Dramacool, Squid Game Season 2, Joe Biden net worth, Crackstream, The Matrix 4, Goku, Kung Fu Panda 4, Leonardo DiCaprio net worth, Diabolik Lovers Season 3, Twitch Error 2000, Alyson Hannigan, Brent Rivera net worth, Emma Watson net worth, 444 angel number, 666 angel number, 1616 angel number, 777 angel number, 333 angel number, Dave Portnoy net worth, Messi net worth, Keanu Reeves net worth, The Equalizer 3, The 100 Season 8, Gina Carano net worth, Bruno Mars net worth, KissAnime, Jim Carrey net worth, PDF Drive, Youtbe, Bailey Sarian Net Worth, Bollyshare, Afdah, Moviezwap, Y8, Jalshamoviez, Project Free TV, Kissasian, Mangago, Jio Rockers, M4uHD, Hip dips, M4ufree, NBAstreams XYZ, CCleaner Browser review, Avocado Calories, Bear Grylls net worth, Highest Paid CEO, The 100 season 8, Sundar Pichai net worth, and F95Zone.
Subscribe to Our Latest Newsletter
To Read Our Exclusive Content, Sign up Now.
$5/Monthly, $50/Yearly