Leonardo DiCaprio Net Worth, Biography, Height, Career, and Wiki
Leonardo DiCaprio net worth is estimated at $260 million as of 2023. This American actor, producer, philanthropist, and environmentalist continues to thrill and surprise viewers by portraying a variety of characters in a variety of genres. Leonardo is best known for playing Jack Dawson opposite Kate Winslet's Rose in "Titanic". Since then, Leonardo DiCaprio has been a household name.
His career has blossomed far beyond his breakout role as Jack Dawson in 1997's "Titanic," and he is unafraid to take on new ventures.
The movies starred by Leonardo are: "What's Eating Gilbert Grape," "The Quick and the Dead," "The Basketball Diaries," "Baz Luhrmann's Romeo + Juliet," "The Man in the Iron Mask," "Catch Me If You Can," Gangs of New York," "The Aviator," "The Departed," "Shutter Island," "Christopher Nolan's Inception," "Django Unchained, "The Great Gatsby," "J. Edgar," "The Wolf of Wall Street," "The Revenant," and "Once Upon a Time in Hollywood."
The films starring Leonardo DiCaprio have grossed more than $7 billion worldwide.
"Don't Look Up," his next Netflix comedy starring Jennifer Lawrence, will be released on December 10 and has already grossed $30 million. That's ten million dollars more than he usually earns. According to Celebrity Net Worth, Leonardo DiCaprio net worth is approximately $260 million as of November 2021.
He earned more than $300 million in base wages alone from 1995 to 2020, not to mention $100 million in endorsement deals. He made an investment in Beyond Meat, a vegan "meat" startup that went public in 2019 and was valued at $4 billion.
He has earned a lot of critical accolades in addition to being a box office hit. He has been nominated for multiple accolades and has won an Academy Awards, popularly known as the Oscars, a Screen Actors Guild Award, and three Golden Globe Awards.
He has utilized his popularity to promote a variety of organizations, with a particular interest in environmental issues. In 1998, he established the Leonardo DiCaprio Foundation, a non-profit organization dedicated to environmental issues. He gave $1 million to both the Haitian earthquake and Hurricane Harvey relief efforts. Throughout his career, he has donated or helped raise more than $80 million for philanthropic causes.
Early Years and Professional Career
Leonardo Wilhelm DiCaprio was born on November 11, 1974, in Los Angeles, California, to Irmelin and George DiCaprio. Despite the fact that his parents divorced when he was a year old and he lived largely with his mother, he remained close to both of them. His first loves, he claims, were marine biology and acting.
DiCaprio's ability to perform has been clear since he was a child. His parents found him a talent agent, but he was continually turned down during auditions in the beginning. While still a child, he landed advertisements for Mattel, Kraft Foods, Bubble Yum, and Apple Jacks. At present, Leonardo DiCaprio net worth stands at $260 million.
In 1990, he joined the cast of "Growing Pains" as orphan Luke Brower, which was his first prominent role. In 1993, he reprised his role as Robert De Niro's stepson in "This Boy's Life." In the same year, he gained even more acclaim from critics for his role as a mentally challenged adolescent in "What's Eating Gilbert Grape."
| | |
| --- | --- |
| Leonardo DiCaprio Net Worth: | $260 Million |
| Name: | Leonardo DiCaprio |
| Salary: | $36 Million + |
| Monthly Income: | $3 Million + |
| Date of Birth: | November 11, 1974 |
| Gender: | Male |
| Height: | 1.83 M (6′ 00") |
| Profession: | Actor |
| Nationality: | American |
Leonardo began his career in Hollywood as a child, participating in a few commercials and television roles. When DiCaprio was 14, he landed a Mattel commercial for the company's Matchbox cars, which was a turning point in his career. He starred in advertisements for Bubble Yum, Apply Jacks, Kraft Foods, and a variety of other products as a youngster. Leonardo was quickly cast in television roles. He had guest appearances on The New Lassie, The Outsiders, and Roseanne. He then appeared in 23 episodes of Growing Pains after appearing in 12 episodes of Parenthood. Thus, Leonardo DiCaprio net worth reaches $260 million.
How did Leonardo DiCaprio start his career?
DiCaprio began his acting career by appearing in a number of commercials and educational films. Romeo & Juliet was one of the first significant films in which Leonardo appeared. He went on to star in The Beach and Titanic during the next few years. Starting with Romeo & Juliet, he is now a successful star and amassed Leonardo DiCaprio net worth of $260 million.
In the early 2000s, all three of these films put him on the map and landed him a slew of new jobs and paychecks. DiCaprio has put his heart and soul into every part he's played, and his passion has only intensified as he's gotten older.
James Cameron chose him to star in "Titanic" in 1997. His backend agreement from the picture alone netted him $40 million, and the film grossed $3 billion worldwide. Titanic is the Hollywood movie that made Leonardo DiCaprio a successful star. Starting from that, Leonardo DiCaprio net worth of $260 million is now achieved.
Following the success of the romantic comedy, he went on to play a number of parts that kept him in the spotlight. He's known for securing lucrative backend deals and is willing to take a salary cut upfront like he did in "Once Upon a Time in Hollywood" to work with Brad Pitt.
He acted out a lot of things that most actors would just use props for during the making of The Revenant. He slept on real animal carcasses and ate raw bison liver, for example. The props in question were not used in the production. That was all true.
DiCaprio has collaborated with a number of notable actors and actresses over the course of his career, including Jamie Foxx, Brad Pitt, Jonah Hill, and Margot Robbie. Leonardo DiCaprio net worth is predicted to be $260 million as of 2021.
Career Highlights
DiCaprio's acting career began when he was five years old when he starred in an episode of the TV show Romper Room. Currently, he is one of the successful actors in Hollywood and Leonardo DiCaprio net worth rises to $260 million.
Here are some of Leonardo's most memorable achievements:
Romeo & Juliet (1996)
Titanic (1997)
The Beach (2000)
Shutter Island (2010)
Inception (2010)
Django Unchained (2012)
The Wolf of Wall Street (2013)
The Great Gatsby (2013)
The Revenant (2015)
Once Upon A Time In Hollywood (2019)
Critters 3 (1991)
Marvin's Room (1996)
The Aviator (2004)
The Departed (2006)
Inception (2010)
DiCaprio will play Theodore Roosevelt in the upcoming 2023 film Roosevelt, which was revealed in 2021. He'll also appear in the Netflix films Don't Look Up in 2021, Killers of the Flower Moon in 2022, and The Black Hand in 2023. Let's check out Leonardo DiCaprio net worth in detail here.
Real Estate Investments and Personal Life
DiCaprio has had famous relationships with supermodels Gisele Bündchen and Bar Refaeli, yet he is still single. Since 2017, he has been dating Argentine-American actress and model Camila Morrone.
DiCaprio has a penchant for real estate. He has property worth an estimated $100 million all across the world. He even owns Blackadore Caye, a private island in Belize that he paid $1.75 million for in 2005 and intends to convert into a private resort in the future. Near 2017, he paid $23 million for undeveloped acreage in Malibu. So, Leonardo DiCaprio net worth has increased to $260 million.
His initial real estate investments were two adjoining mansions in the Los Feliz neighborhood of Los Angeles that he paid $4 million for in 1994, one of which was formerly owned by Madonna. In 1998, he paid $1.6 million for his first Malibu home. After failing to sell the 1950s bungalow for $11 million on the open market in 2005, he decided to rent it out for between $25,000 and $50,000 a month. All of his assets achieved by him are possible for Leonardo DiCaprio net worth.
DiCaprio also has a number of residences in the Los Angeles area. Malibu has three, Silver Lake has two, and Hollywood Hills has two. He does not, however, flip these attributes. Instead of selling them, he keeps them and rents them out when they are not in use.
In 2014, he paid $5.2 million for a midcentury contemporary in Palm Springs that was designed for Dinah Shore in 1964. The actor owns an apartment in New York City's Battery Park area, which he spent $3.67 million for in 2008.
He paid $10 million for a 3,663 square foot condo in Greenwich Village in 2014. In 2016, he sold the home for a $2 million loss, however, he still owns two additional apartments in New York City. Then, in the fall of 2021, he paid $14 million for another Malibu property with a view of the beach. In December, DiCaprio will star in the Netflix film "Don't Look Up," and he has four other projects in various stages of development. Now he is a successful celebrity in the world for his hard work throughout his career life. Thus, Leonardo DiCaprio net worth of $260 million has been earned by him.
Rise to Success
Leonardo made his feature debut in Critters 3 in 1991. In 1993, he landed the lead part in the biopic This Boy's Life, for which he received critical acclaim. Leonardo was nominated for an Academy Award for Best Supporting Actor for his next film, What's Eating Gilbert Grape? Dicaprio has also received praise for his roles in the dramatic films Total Eclipse and The Basketball Diaries. In 1996, DiCaprio featured in William Shakespeare's Romeo + Juliet, a box office smash that grossed $147.5 million worldwide.
Following this accomplishment, James Cameron directed the 1997 blockbuster Titanic. Titanic broke all box office records, won numerous honors, and cemented DiCaprio's status as a leading man. DiCaprio went on to star in a succession of blockbuster films, including Steven Spielberg's $352 million-grossing Catch Me if You Can, Christopher Nolan's Inception, and the award-winning Revolutionary Road. He is now leading a successful life and career due to Leonardo DiCaprio net worth.
He has appeared in several films directed by Martin Scorsese, including Gangs of New York (which grossed $193.7 million worldwide), The Aviator (which grossed $211.7 million worldwide), The Departed ($289 million worldwide), Shutter Island ($294.8 million), and The Wolf of Wall Street (which grossed $392 million worldwide). J. Edgar, Django Unchained, The Great Gatsby, and The Revenant are among the films in which DiCaprio has appeared. The Aviator, Orphan, Runner Runner, and The Wolf of Wall Street are among DiCaprio's production credits. Therefore, Leonardo DiCaprio net worth comes from his successful career life.
In 2016, he was nominated for an Academy Award for Best Actor for his performance in The Revenant. In addition to The Aviator, The Wolf of Wall Street, and The Revenant, DiCaprio has won Golden Globes for Best Actor in a Motion Picture. In 2017, it was announced that Leonardo DiCaprio would play Roosevelt in Martin Scorsese's film.
How tall is Leonardo DiCaprio?
DiCaprio is said to be 6′ 0″ height "long. DiCaprio's height runs in the family; his father, George DiCaprio, is said to be 5′ 11".
Leonardo DiCaprio Net Worth in 2023
Leonardo DiCaprio net worth of $260 million has been accumulated by him over the course of his long career.
This figure includes not only his acting career but also endorsements, real estate ventures, and venture capital investments. According to the media site, DiCaprio was paid a base pay of $2.5 million for Titanic in 1997, but he has since earned $40 million due to a 1.8 percent cut of gross backend points.
His films have also grossed over $7 billion globally, making him one of the most successful actors of all time. And now he is one of the millionaires in the world and Leonardo DiCaprio net worth reaches $260 million.
Leonardo DiCaprio received his first Academy Awards for Best Actor in The Revenant in 2016. He has also won the MTV Movie Award for Best Male Performance three times, in 1998, 2005, and 2016.
However, Leonardo DiCaprio net worth is estimated at $262 million (Rs. 1910 crore), according to CAKnowledge.com. Leonardo DiCaprio is regarded as one of Hollywood's greatest, finest, and most well-known actors. This rock star is a major admirer of 8 out of every 10 people who watch Hollywood movies!
How Much Did Leonardo DiCaprio Make Off Titanic?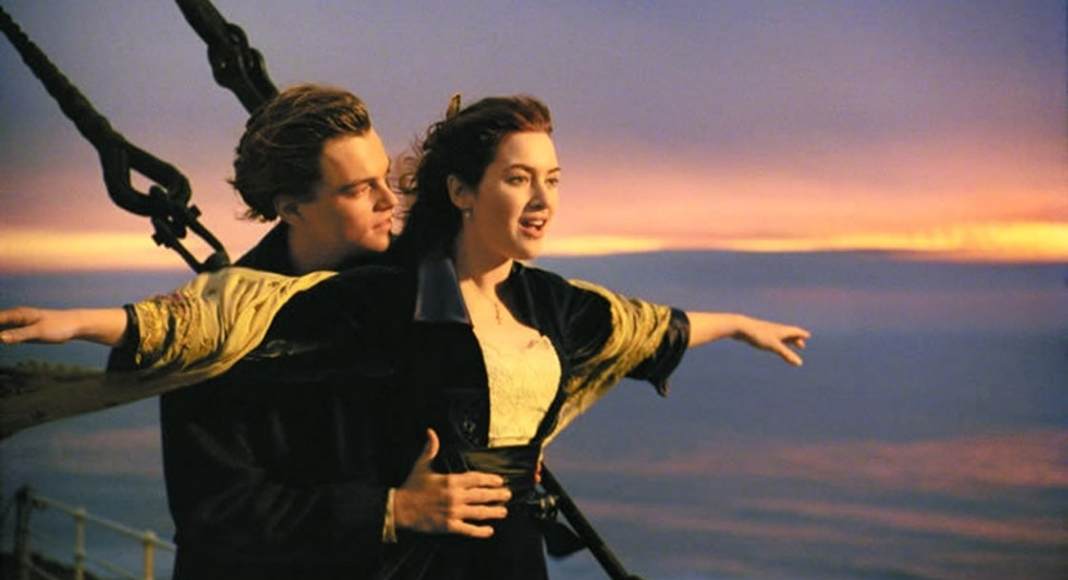 For Titanic, Leonardo's base reward was $2.5 million. He also wisely secured a 1.8 percent cut of backend gross revenue. Titanic grossed $3 billion worldwide at the box office, on DVD, and in syndication, bringing Leo's total earnings to $40 million.
Assets of Leonardo DiCaprio
Now let's have a look at the assets he owns:
Houses
Leonardo DiCaprio owns a lovely home in Los Angeles' Oriole Way Compound. He also has an apartment in New York's Lower Manhattan's TriBeCa area. He also purchased a Belizean island. He also has a Riverhouse apartment.
Cars
Leonardo DiCaprio, like most celebrities, has a sizable car collection. He owns some of the world's most prestigious brands. Among them are Lamborghini, Ferrari, Audi, and Mercedes.
The average pay for a film
In the film industry, he earns between 23 and 25 million dollars. He is one of the select few performers who have earned more than $20 million per film.
Investment
Leonardo DiCaprio has made significant investments in real estate and is also a film producer. Let's take a look at some of Leonardo DiCaprio net worth an estimated annual earnings during the last several years:
Year       Earnings
2019    —   $33 Million USD
2018    —   $43 Million USD
2017     —  $35 Million USD
2016    —   $30 Million USD
2015    —   $28 Million USD
Leonardo DiCaprio Net Worth Dependency
A large portion of a celebrity's revenue is based on their fan base. Leonardo is one of the most well-known actors in Hollywood. DiCaprio is a film producer and owns other enterprises across the world in addition to acting. As a result, we can be confident that Leonardo DiCaprio net worth will continue to rise over time.
Let's take a look at Leonardo DiCaprio net worth and how he achieved his net worth.
Which Leonardo DiCaprio film was the most profitable?
In 2010, DiCaprio earned $50 million for his role in Inception, placing him 10th on Business Insider's list of the top 17 highest-paid jobs of all time. Will Smith earned the greatest money for a single film on the list with $100 million in Men in Black 3.
How does DiCaprio's wealth compare to Brad Pitt and Ryan Reynolds?
DiCaprio is ranked number 10 on Variety's list of highest-paid Hollywood actors, earning an estimated $10 million for Once Upon a Time in Hollywood – however that figure includes a $5 million pay reduction he took to star in the film. Although Brad Pitt was ranked eighth, he earned the same amount as Leonardo DiCaprio for Once Upon a Time in Hollywood. Ryan Reynolds, on the other hand, flew over them all, earning $27 million for his film Six Underground.
However, when it comes to overall wealth, Brad Pitt net worth is around $300 million, while Ryan Reynolds net worth is $75 million, according to Celebrity Net Worth.
Where does Leonardo DiCaprio get his money from?
DiCaprio has a slew of rich endorsement deals in addition to his leading roles. He secured a partnership with Tag Heuer in 2009, however, the money he gained from the deal was purportedly donated to other environmental organizations. In 2011, he reportedly made $5 million shooting advertisements for Guangdong OPPO Mobile Telecommunications Corp. All of his earnings and assets came due to Leonardo DiCaprio net worth.
Along with his endorsement deals, DiCaprio gets paid to attend events, such as the opening night of The Studio City Casino in Macau, China, for which he supposedly received $17 million. DiCaprio also makes use of his real estate holdings, renting his Malibu mansion for $23-50,000 per month.
In addition, DiCaprio owns his own production business, Appian Way, which has produced films such as The Assignation of Richard Nixon and Red Riding Hood, as well as many environmental documentaries for Netflix.
What does Leonardo DiCaprio spend his cash on?
Everyone wants to know what Leonardo DiCaprio net worth is and how he spends his money. So, let's tell you all of his aspects including Leonardo DiCaprio net worth as of 2021. DiCaprio isn't one to squander his good circumstances. He spends a lot of his free time on luxurious ships he rents in the Mediterranean, where he is known for throwing boatloads of parties for his celebrity friends.
The actor has been known to spend a few dollars on paintings. He was pictured exiting Switzerland's Art Basel Gallery, where he reportedly spent $1 million. DiCaprio has invested his money in a variety of properties, ranging from Hollywood Hills houses to NYC flats and even his own island in Belize, as do most of the wealthy and famous.
Despite his commitment to environmental protection, the actor has spent money on automobiles — although hybrids. He owns a $25,000 Toyota Prius, a $120,000 Tesla Roadster, and a $95,000 Fisker Karma Hybrid, according to reports.
His loved ones also profit from his fortune. He allegedly spent $10,800 at the Heart Fund Gala auction in 2015 on a Chanel bag for his mother. He allegedly outbid Paris Hilton for the bag, who was persistently bidding against him.
What is DiCaprio's method of giving back?
DiCaprio is a United Nations Messenger of Peace for his numerous charity contributions, the majority of which he utilizes to help safeguard the environment. The Leonardo DiCaprio Foundation, through its annual charity galas, has raised millions of dollars for environmental causes.
How many Academy Awards (Oscar) has Leonardo DiCaprio received?
So yet, only one award has been given for Best Actor in The Revenant. Next awards season, we'll see if he can snag one for his work in Once Upon a Time in Hollywood.
Leonardo DiCaprio's Favorite Quotes
"Don't think for a moment that I'm really like any of the characters I've played. I'm not. That's why it's called 'acting'." – Leonardo DiCaprio
"If you can do what you do best and be happy, you're further along in life than most people." – Leonardo DiCaprio
"I get a friend to travel with me… I need somebody to bring me back to who I am. It's hard to be alone." – Leonardo DiCaprio
"I'm not the kind of person who tries to be cool or trendy, I'm definitely an individual." – Leonardo DiCaprio
"Brothers don't necessarily have to say anything to each other – they can sit in a room and be together and just be completely comfortable with each other." – Leonardo DiCaprio
"The good thing about acting is that it always keeps you on your toes… It's not like any other job where you can go in and do the same thing as yesterday." – Leonardo DiCaprio
Leonardo DiCaprio's 3 Success Secrets
Now that you know everything there is to know about Leonardo DiCaprio's net worth and how he reached success, here are three success lessons we can all take from him:
1. Love What You Do
Leonardo has remarked numerous times that he enjoys what he does and takes advantage of every opportunity that comes his way.
The only way to become truly excellent at something is to like it. You will never push yourself to be the best at something unless you have that passion.
2. Don't Take Anything for Granted
This should go without saying, yet nothing should be taken for granted. Nothing in life is guaranteed, and once you've achieved success, it's easy to forget about the people who helped you get there.
Be thankful and grateful for what you have.
3. Get Out of Your Comfort Zone
We know that when it comes to acting, DiCaprio is willing to put himself in unpleasant circumstances and attempt new things.
Don't be scared to step outside of your comfort zone; it's the only way to grow as a person faster than you've ever grown before.
Frequently Asked Questions (FAQs)
What is Leonardo DiCaprio net worth as of 2023?
Leonardo DiCaprio net worth as of 2023 is estimated to be around $262 million (Rs. 1910 Crores)
What is Leonardo DiCaprio's true age?
Leonardo DiCaprio is currently 48 years old (11 November 1974)
What is Leonardo DiCaprio's Salary?
Leonardo DiCaprio's annual salary is estimated to be Rs 36 million.
How tall is Leonardo DiCaprio?
Leonardo DiCaprio stands 1.83 meters (6 feet 00 inches) tall.
What is Leonardo DiCaprio's wife's name?
Bar Refaeli is Leonardo DiCaprio's wife's name (m. 2005-2011).
Apart from this, you can also read Entertainment, Tech, and Health-related articles here: Diabolik Lovers Season 3, Twitch Error 2000, Alyson Hannigan, Brent Rivera net worth, Emma Watson net worth, 444 angel number, 666 angel number, 1616 angel number, 777 angel number, 333 angel number, Dave Portnoy net worth, Lionel Messi net worth, Keanu Reeves net worth, The Equalizer 3, The 100 Season 8, Gina Carano net worth, Bruno Mars net worth, KissAnime, Jim Carrey net worth, PDF Drive, Youtbe, Bailey Sarian Net Worth, Bollyshare, Afdah, Moviezwap, Y8, Jalshamoviez, Project Free TV, Kissasian, Mangago, Jio Rockers, M4uHD, Hip dips, M4ufree, NBAstreams XYZ, CCleaner Browser review, Avocado Calories, Bear Grylls net worth, Highest Paid CEO, The 100 season 8, Sundar Pichai net worth, Grimes net worth, and, F95Zone.
Subscribe to Our Latest Newsletter
To Read Our Exclusive Content, Sign up Now.
$5/Monthly, $50/Yearly