Diabolik Lovers Season 3 Release Date, Cast, Plot and Latest Updates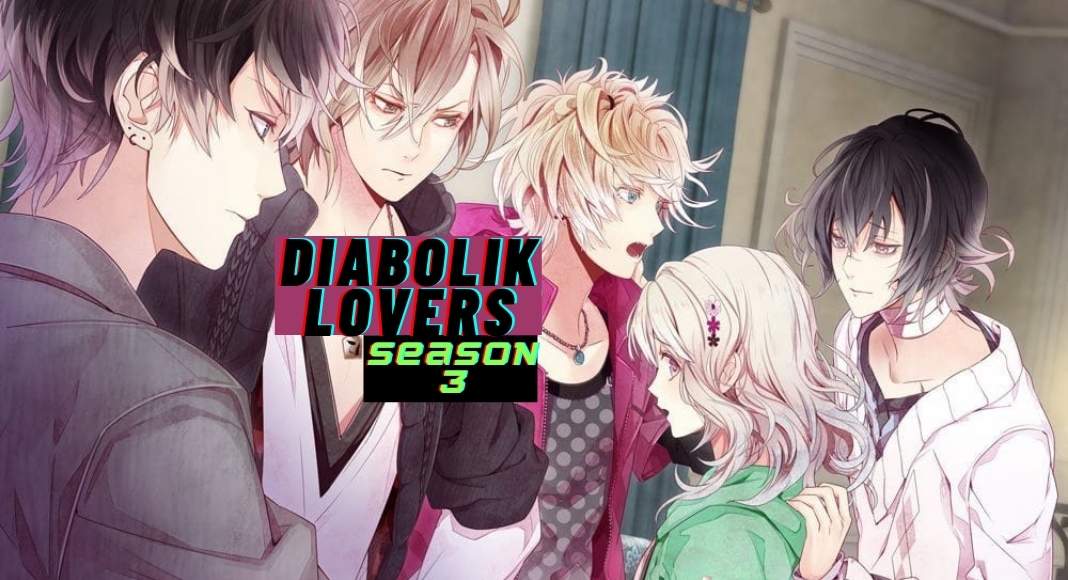 Listen to Podcast:
Diabolik Lovers Season 3 fans have been eagerly waiting for this third season. The fans of mystery horror anime have an unhealthy obsession with the medium.
So, Diabolik Lovers is a Japanese horror television series, also known as Diaborikku Ravzu in Japanese. It is based on the game's intuitive development, which was launched for the PlayStation Portable (PSP) platform on October 11, 2012.
At the time of its release, the game was adapted into a manga, which was followed by an anime a year later. On September 16, 2013, viewers were treated to the first episode of the main anime TV series, which was an instant hit.
The fact that the series was based on the game was one of the main reason fans liked it, and that's a fascinating thing. The success of the first season encouraged the production of a second, which was released on September 24, 2015. So, let's start reading here about Diabolik Lovers Season 3.
Story of Diabolik Lovers Season 3
The story of Diabolik Lovers centers around six wicked brothers and a young girl who is forced to live with them. Yui Komori, a high school student, is the series' protagonist. Yui, while being a happy and cheery girl, becomes very concerned when she begins to witness ghosts and poltergeist activities.
Yui is transferred to a night school due to her father's job as she enters her second year of high school, and there are rumors that vampires live among the kids there.
On her father's orders, she moves in with the six Sakamaki siblings in an isolated mansion. Shuu, Reiji, Ayato, Kanato, Laito, and Subaru, on the other hand, have no idea that their six siblings are vampires. The Sakamaki brothers are perplexed by Yui's desire to live with them when she eventually arrives at the estate. The brothers quickly determine that Yui will be their "sacrificial wife," and that they will exploit her for other sexual pleasures.
Yui, for one, is puzzled as to why her father brought her there and begins to feel uneasy in the mansion and with her brothers, especially when she begins to get weird chest pains.
Yui Komori's horrible life in Diabolik Lovers
Yui, on the other hand, manages to flee and is apprehended by her brothers, beginning her new and dreadful life. The Sakamaki brothers, one crueler than the other, have vowed to claim her for themselves. Yui finds herself in a bizarre mix of lunacy, anguish, and ecstasy as their lives unfold.
Stranger and stranger things continue to happen to her as she adjusts to her new life. She begins to have strange nightmares, which he has no idea what they represent. However, she receives a revelation regarding the meaning of his nightmares after being in a vehicle accident.
She meets the four Mook brothers, who are also vampires before she can figure out what's going on. When Ruki, Azusa, Kou, and Yuuma meet Yui by chance, they kidnap her. Yui discovers that the Mukami brothers are greedy for her blood and believe that she is "Eve", whose blood will find "Adam" among them at the Mukami house.
The Mukami brothers want to utilize Yui in their plot to conquer the globe, but it's not that simple. When Yui vanishes, we discover that the Sakamaki brothers are on the hunt for the Mukami brothers and would stop at nothing to reclaim her so that they can carry out their evil plans.
Diabolik Lovers Season 3 has been renewed
This animated horror series is not based on manga or a collection of short stories. A visual novel, or interactive fiction game, inspired the creators. The blend of horror and romance worked well and was well welcomed by fans.
The anime's debut installment, however, failed to please critics. Zexcs Studios did, however, make a profit. Despite the unfavorable reviews, they resumed broadcasting the second season.
After its premiere, the third season of anime Diabolik Lovers was also released. It was also well received, and the inventors profited from it. However, the reviewers were once again unconvinced.
The creators, unlike the first time, did not renew it. Fans of the series have been waiting for the green light from the creators for five years.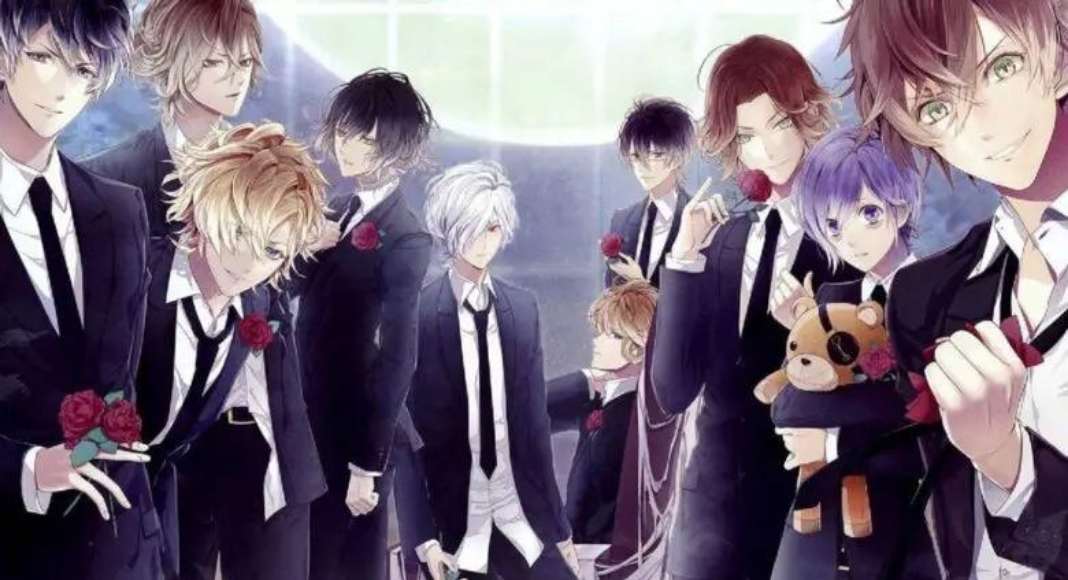 Diabolik Lovers Season 3 release date
Because a game franchise has a TV show, ratings are irrelevant to them. There will always be additional opportunities for Diabolik Lovers Season 3 as the franchise releases new games.
As a result, fans should not lose hope and maintain an optimistic outlook. The last season of The Devil's Lover, on the other hand, has been a long time coming. Furthermore, no official news about Diabolik Lovers Season 3 has been made by the makers.
The release may be delayed this year due to the epidemic, but it is expected in 2021. However, if the release date of this show changes, we will update this area.
Diabolik Lovers Season 3 Cast
The Diabolik Lovers Season 3 cast has yet to be disclosed by the show's creators. The following are plausible characters based on the plot's development:
Yui Komori is a 17-year-old girl who lives with her father. A mysterious man has forced her to live in a mansion with vampires. She is the protagonist of the series.
All the characters are from Sakamaki. Sakamaki is a family of six vampire siblings, and the first season revolves around them. Sakamaki consists of Shu Sakamaki, Reiji Sakamaki, Ayato Sakamaki, Kanato Sakamaki, Laito Sakamaki, Subaru Sakamaki and Kino.
All the characters are from the Mukami family. The Mukami is a family of four vampire siblings who appear in the second season of the series. The Mukami family consists of Ruki Mukami, Kou Mukami, Yuma Mukami and Azusa Mukami.
If Diabolik Lovers Season 3 is filmed, we will most likely see new characters.
IMDb Rating on Diabolik Lovers Season 3
Viewers have had different feelings on the show. Some complimented it, while others dismissed it. As a result, it garnered a dismal 5.2 out of 10 ratings.
Trailer of Diabolik Lovers Season 3
Diabolik Lovers Season 3 has yet to be released. In the meantime, you can view the second season trailer to get a sense of the plot. We'll let you know when a new season three trailer is published.
Available Synchronization Languages
Japanese people aren't the only ones that enjoy anime series; the entire world is full of them, therefore here are some dubbed anime movies accessible on Amazon Prime Video. This film is accessible to users from any area or country.
Diabolik Lovers Season 3 Review (spoilers)
Komori Yui, a high school student, is the protagonist of the series. Her father assigns her to an apartment complex. The Sakamaki brothers, six sadistic brothers, dwell in the house. Kanato, Laito, Subaru, Ayato, Shuu, and Reiji are brothers who are vampires.
Yui is taken in by the brothers, who decide to make her their sacrifice wife. Yui is perplexed; she has no idea why her father has sent her to this location. She must confront all of her brothers who are attempting to kidnap her.
Yui is confronted with a slew of unusual happenings that initially puzzle her. She also begins to have strange nightmares that don't make sense. Yui then has a car accident, which serves as a turning point in her life.
Mukami was kidnapped by her brothers, who are also vampires. She gradually knows why and what is happening while she is at their mansion. She then discovers that the vampires require her blood. He is also revealed to be a sleeping vampire rather than a human later in the series. So, in Diabolik Lovers Season 3, we'll see how the plot develops.
Last Words about Diabolik Lovers Season 3
Drama, action, and mystery abound in this series. The pictures are amazing and the characters are lovely. The gorgeous scenery will enchant you. The soundtrack is also quite enjoyable.
It's akin to popular programs like "Vampire Diaries Season 9," "Twilight," and "Buffy the Vampire Slayer." The plot development, however, is a series' sole merit. The plot is uninspiring and a little perplexing. The series would have been great if the showrunners had sorted out the plot. Many fans of the series, on the other hand, have praised it and are eagerly anticipating Diabolik Lovers Season 3.
Tell us if you're a fan or a critic. Here's everything we know about the horror anime — Diabolik Lovers Season 3.
Frequently Asked Questions (FAQs) on Diabolik Lovers Season 3
Will the anime ever come back?
The majority of animated series are made solely to promote their underlying content. Diabolik Lovers were no different. It was likewise created with the sole intent of promoting the source material. The anime will very certainly return as long as the makers have something to sell. The best part is that an interactive video game based on the series is now being developed.
Every two years, a new game in the franchise is released. The most recent game was released in March of this year. A new game could be released in 2021 if the trend continues. As a result, the designers are extremely likely to re-release Diabolik Lovers Season 3 before the seventh game is released.
What are the prospects for Diabolik Lovers Season 3?
This animated horror series is neither a manga adaptation nor a straightforward series. The core material was discovered in a visual novel by the creators (a cooperative fantasy game). The film's blend of horror and romance was a hit with audiences, who gave it a thumbs up. However, the anime's debut episode failed to excite critics.
Zexcs Studios is still profitable. That is why, despite the unfavorable reviews, Diabolik's first season has been renewed.
After its premiere, the anime Diabolik Lovers Season 2 was also released. It also garnered positive feedback and generated revenue for its makers. It did not, however, impress the critics. As a result, the makers decided not to renew it.
Fans of the series have been waiting for a green light from the creators for five years. Even though the series didn't have the best ratings, fans embraced Diabolik Lovers Season 3 despite the first season's low ratings. Another key point to remember is that the franchise consists of six games.
The most recent game in the series, Diabolik Lovers: Lost Eden, was launched in Japan on February 16, 2017, with no plans to complete it properly.
Will there be Diabolik Lovers Season 3?
We can be optimistic and expect that Diabolik Lovers Season 3 will be released. However, we are unable to confirm a launch date for Diabolik Lovers Season 3 and must await official confirmation. The Diabolik Lovers Season 3 is set to premiere in 2021.
Where can I watch Diabolik Lovers Season 3?
You can watch the seasons of Diabolik Lovers on Netflix. You may also watch anime series or movies for free online on a variety of sites.
Apart from this, you can also read Entertainment, Tech, and Health-related articles here: Twitch Error 2000, Alyson Hannigan, Brent Rivera net worth, Emma Watson net worth, 444 angel number, 666 angel number, 1616 angel number, 777 angel number, 333 angel number, Dave Portnoy net worth, Lionel Messi net worth, Keanu Reeves net worth, The Equalizer 3, The 100 Season 8, Gina Carano net worth, Bruno Mars net worth, KissAnime, Jim Carrey net worth, PDF Drive, Youtbe, Bailey Sarian Net Worth, Bollyshare, Afdah, Moviezwap, Y8, Jalshamoviez, Project Free TV, Kissasian, Mangago, Jio Rockers, M4uHD, Hip dips, M4ufree, NBAstreams XYZ, CCleaner Browser review, Avocado Calories, Bear Grylls net worth, Highest Paid CEO, The 100 season 8, Sundar Pichai net worth, Grimes net worth, and, F95Zone.
Subscribe to Our Latest Newsletter
To Read Our Exclusive Content, Sign up Now.
$5/Monthly, $50/Yearly