AngularJS Developer for Hire: All Points You Need to Know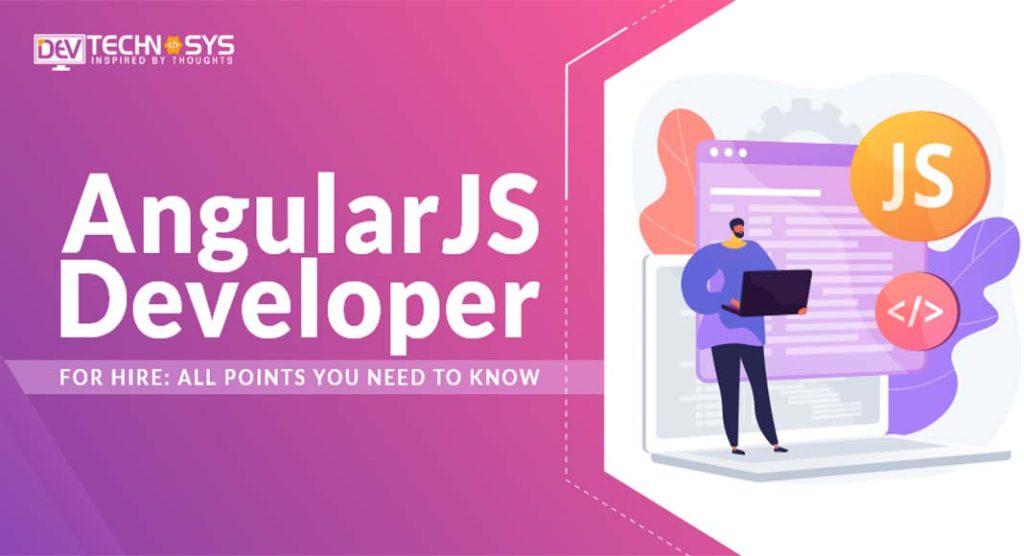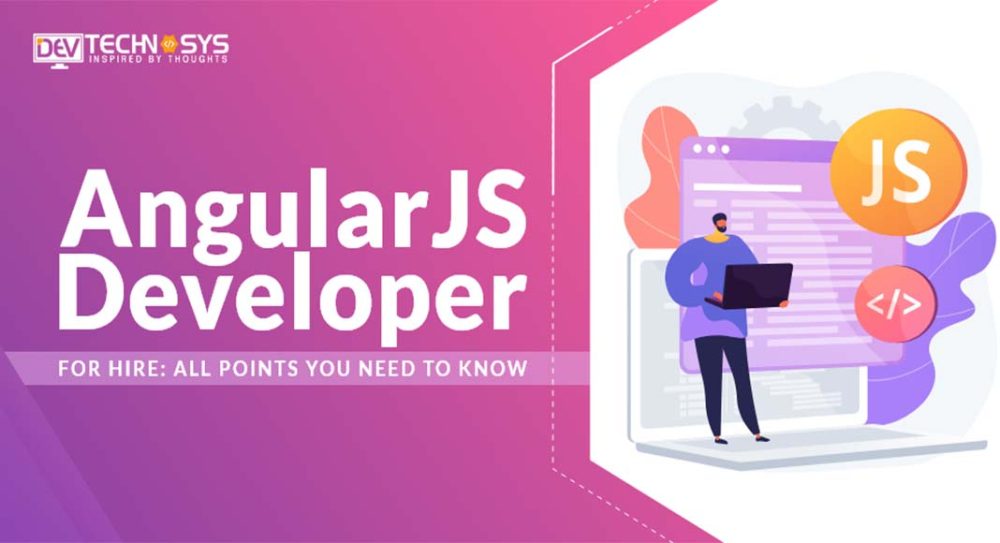 Front end is an important part of the development, which mainly influences the user psychologically and keep him stick to the app. Almost every product whether a business app or gaming software, requires a well- finished visual front end for attracting users and bringing attention.
Nowadays there are many apps and website development frameworks available in the market. And all of them are capable enough to create a well-defined online presence for your business. Angular is one of the famous and handy tool for front end development, which has outpaced the demand to hire AngularJS developer.
The AngularJS developer is an open-source JavaScript development platform, which is powered by Google. Angular JS is the first version, as the developers were using Angular 1 and its version for almost 9 years. Plus, as the technologies are advancing day-by-day, angular has started relying on typescript being support for faster application.
So, if you want an attractive mobile application or website for your business, then hiring AngularJS developer is a best choice to go for. Angular JS is capable enough to create a high performing web application according to the requirements of your business.
Let's understand what you all need to know before hiring AngularJS developer for hire.
What is Angular?
Angular JS is known as the structural framework for dynamic web application development. With Angular JS, you can use html as your template language.  It lets developer extends the HTML syntax for expressing application components succinctly. The data binding and dependency injection provided by AngularJS eliminates the need of extra code and verbose coding patterns.  Alongside, it all happens within browser which make it an ideal choice for server technology.
Angular JS is built to make HTML capable for application development. HTML is a static declarative language which is not suitable for application development. Angular JS fills the gap, what left by HTML, therefore highly favoured by mobile app development companies.
The framework was first launched in the year 2009 by Google engineers Adam Abrons and Misko Hevery. The first version of Angular JS was first released in 2010 and quickly gained popularity by creating better performing single-page applications.
All the points you need to consider while hiring an AngularJS developer.
Choosing the best AngularJS developer for hire is not an easy task. As it requires a considerable amount of effort and concentration to conduct efficient market researches. For that here are some of the important points that you might have to consider. While choosing the best Angular JS developer for handling your app development process,
Fix your own requirements
Fixing your own requirements is very essential before hiring any developer. As it will not only help you to choose the right person but also helps you to create the right job description. The requirements can be fixed according to the goal of of your business and the user base you want to attract. Here are some of the points that you should confirm before hiring a mobile app developer,
Size of your development process
Deadline to launch your application
Number of developers you want to associate with your app development process
The total budget of hiring the AngularJS developers
Deadline of the hiring process
Type of development process you want to implement for your business application. That means you can choose an in-house development process or out-source it to an app development company overseas.
Provide a detailed job description
After fixing the priorities and the requirements of your business application, now is the time to create a detailed job description. The job description should be detailed enough to make the candidate well aware of what they are applying for. Moreover, it should also contain information on the responsibilities and roles they have to fulfil.
Here are some of the information that you must mention in your job description,
Number of Angular JS developers needed for the development process
Timespan you need the developers to work on your business app development process
Experience that the applying candidates should have.
Prepare all the essential questions to choose the right developer
It is also a very important step for ensuring the perfect custom web development company for your business application. As the questions that are asked during the screening process can help you to get a clear idea of the developer capabilities. So, try to choose the questions that are related to your business and your application should have.
Search for candidates
After setting all the effective questions, now is the time for searching the candidates. Nowadays there are many ways to search the AngularJS developers available in the market. Job portals like LinkedIn, Naukri, Monster etc. are some of the effective ones. You can also post-hiring ads on various social media platforms, websites, where many people visit on regular basis.
Otherwise, you can hire the best mobile app development company to conduct your development process. They will take care of the hiring process and provide you with the best AngularJS developer available in the market. This is the best option for your business, as you don't have to go through the hassle of the screening process. You just have to pay a ransom amount of money to conduct the development process.
Observe their previous works
Previous work is very essential for hiring any app developer available in the market. As it well helps you to ensure what they are capable of. Also, if the developer has already got experience working on a more complex project. They might be capable to handle your project and provide efficient solutions in critical situations. Hiring the perfect Angular JS app development company can ensure the best-experienced developers for your app development process.
Tracking of the progress
After hiring the AngularJS developer try to create an iron-clad NDA agreement, to retain the copyright of the app codes. Also, track the progress of the development process thoroughly. Remember the best app development company will maintain full transparency of the development process with their clients.
Conclusion-
AngularJS is one of the best open-source front-end app development processes available in the market. It is famous for developing highly responsive web or mobile applications according to business requirements. So, if you want to earn better revenue from your business as well as increase its user's base. Then hiring the perfect Angular JS developer can ensure it as well as your success in this competitive market.
Author Bio
Tarun Nagar is the Founder & CEO of Dev Technosys, a global ranking custom software development company. With 10+ years of experience of enabling then Startups which are now global leaders with creative solutions, he is differentiated by out-of-the-box IT solutions throughout the domain. He is known for his visionary qualities and adaptability for technology and trends, passionate as he is in every aspect dedicated to making IT simple, accessible and approachable for business enterprises.
Apart from this, you can also read Entertainment, Tech, and Health-related articles here: The Equalizer 3, The 100 Season 8, Gina Carano net worth, Bruno Mars net worth, KissAnime, Jim Carrey net worth, PDF Drive, How to delete Reddit Account, Sweet Home Season 2, How much are pearls worth, Rainbow Kiss, MovieRulz, Sex Education season 3, NFL Live Stream, Youtbe, Bailey Sarian Net Worth, Bollyshare, Afdah, Moviezwap, Y8, Jalshamoviez, Project Free TV, Kissasian, Holiday Season, Sears Credit Card, GoDaddy Email, Mangago, Jio Rockers, M4uHD, Hip dips, M4ufree, NBAstreams XYZ, CCleaner Browser review, Avocado Calories, Bear Grylls net worth, Highest Paid CEO, The 100 season 8, Sundar Pichai net worth, Grimes net worth, F95Zone, Sherlock Season 5, Homeland Season 9.