8 Healthy Ways to Avoid Overeating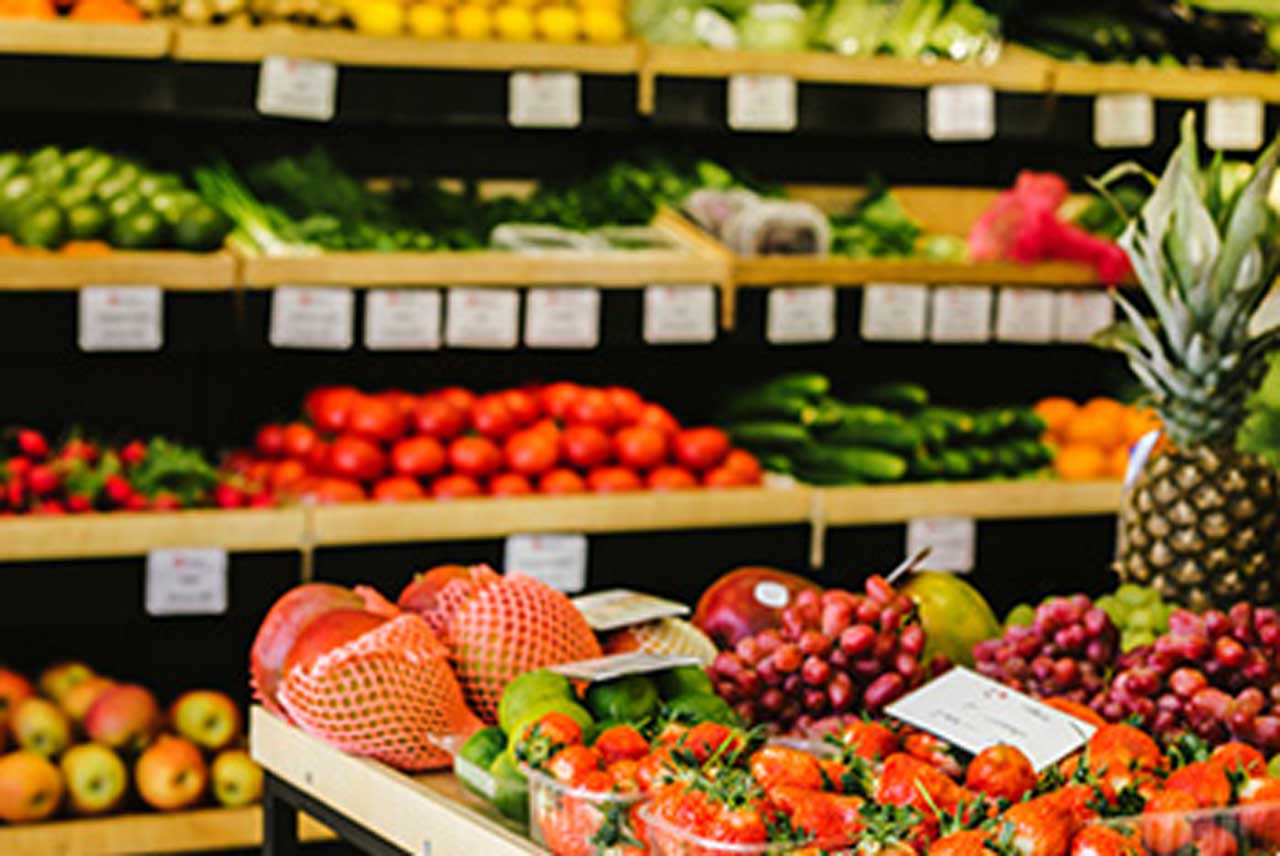 Overeating is the scourge of modern society, spoiled by the abundance of available delicacies and exotic treats, tempted by a variety of cooking TV shows and "appetizing" commercials for snacks. Even when we don't want to eat, we start thinking about food due to the environment. Not only movies but even slots at tonybet.com/DE can include pictures associated with food, making us want to eat. As a result, we eat more than our bodies need.
Overeating can take place in two ways:
The daily food volume and/or caloric norm is exceeded by increasing the number of meals.

The daily food intake and/or caloric intake is exceeded by eating larger portions.
How We Overeat and How to Determine We Have Problems
We are influenced by pleasant smells, beautiful advertisements, and people eating something nearby. How do you deal with the urge to grab something right on the street? Always take with you a healthy alternative, like a banana or an apple, and before you buy another sandwich, eat them. Maybe after that, you won't want anything else. If you still want to buy a snack, try to order a medium or even small portion. It is quite possible that this will be enough to overcome the feeling of hunger.
We share most of our meals with other people: coworkers, friends, or family members. Who you eat with largely determines what and how much you eat. For example, you may eat more when other people around you do, or you eat something because your friends choose to.
You can determine you have problems with overeating by the following symptoms:
The time between meals is short, rarely reaching two hours.

You eat greedily and quickly, it may seem to others that you are extremely hungry.

Often the reason for another meal is stress, loneliness, or another emotional reason.

You realize that you cannot control your appetite and stop.

The process of ingesting food often stops only when pain appears in the stomach area.

After another bout of gluttony you feel guilty. You get upset and unhappy that you may become depressed, which leads to another episode of overeating.
Consequences of Overeating
Overeating has a number of negative consequences for our bodies and minds. Initially, it manifests itself in discomfort, heaviness in the stomach, and loss of performance. Excessive consumption of food leads to a distended stomach, slowed digestion and metabolism, digestive problems such as heartburn, bloating and flatulence, and the accumulation of excess fat. Overeating is slowly killing us, and it doesn't matter what food you overeat. It leads to negative consequences, even if there are too many apples in your diet.
But how can we resist the temptation to eat more? How do you bring yourself to leave the table without tasting all the food present? To feel a sense of fullness and ease at the same time, follow these 8 real secrets on how not to overeat. 
Physiology or Psychology
Before reaching for crackers or a sandwich, understand why you want to eat. After all, hunger can be physical or psychological. We begin to feel the former 4-5 hours after eating, it originates in the stomach area and grows gradually. Physical hunger appears when the body needs to be satiated, it is easy to quench.
But psychological hunger is compensatory in nature, it is the body's defensive reaction to stress and failure, lack of love, and communication. It can occur suddenly or be felt constantly, even after a big meal. To stop overeating, you need to listen to yourself and find the reason that the "body" wants to eat. By eliminating it, you can eliminate the need to stuff your stomach indiscriminately and with everything.
Aromatherapy
Some fragrances can suppress the appetite. These include peppermint, vanilla, sandalwood, bergamot, grapefruit, and other citrus fruits. Protect yourself from overeating by dropping a few drops on clothing or a napkin.
Decrease Seasoning
Spices and flavorings can stimulate the secretion of gastric juices. They stimulate the appetite and do not contribute well to the feeling of satiety. You have to be careful to eat them in moderation.
Hunger or Thirst
Often we take an extra snack because we don't know how to distinguish between thirst and hunger. So, it is recommended to drink a glass of water as soon as the desire for a snack arises. It is better to drink mineral water, it helps to maintain an optimal water-salt balance in the body and reduces appetite. After a few minutes, the feeling of hunger usually goes away.
Strictly by the Hour
To avoid the panic of overeating, it is necessary to eat according to a schedule. The time for breakfast, lunch, and dinner is not chosen randomly, the intervals between meals are sufficient to ensure that the previously received food is digested and the gastrointestinal tract is ready to process the new portion. If breakfast at 8 a.m. was complete and balanced, you won't want lunch until noon.
33 Chewing Motions
As you eat, chew your food slowly, savoring its taste. Chew every new bite at least 33 times. This will not only allow digestion to proceed with the correct sequence of steps but will also set the tone of the body's gustatory sensory system. Saliva will bring out the true flavor of your food, and satisfaction will not belong in coming.
A Special Color Scheme at the Table
It is known that the colors around us affect our mood and physical state. They can also suppress appetite or stimulate it. So, to keep from overeating, the tableware should be chosen in lilac, dark blue, blue, green, dirty green, brown, and black colors. Worms, on the other hand, are promoted by shades of red and yellow, white and orange. 
Sweets After a Workout
We want to console ourselves with sweets, especially on hard days. Often sweets are perceived as a reward. Agree with yourself in such a case that you will reward yourself with sweets only after a 15-minute physical activity. Usually, after even a simple workout, you want to drink, but the craving for sweets goes away. At the same time, you should gradually move away from rewarding yourself (and, by the way, your children) with sweet food. Come up with other, more useful rewards.
Apart from this, you can also read Entertainment, Tech, and Health-related articles here: Dave Portnoy net worth, Lionel Messi net worth, Keanu Reeves net worth, The Equalizer 3, The 100 Season 8, Gina Carano net worth, Bruno Mars net worth, KissAnime, Jim Carrey net worth, PDF Drive, How to delete Reddit Account, Sweet Home Season 2, How much are pearls worth, Rainbow Kiss, MovieRulz, Sex Education season 3, NFL Live Stream, Youtbe, Bailey Sarian Net Worth, Bollyshare, Afdah, Moviezwap, Y8, Jalshamoviez, Project Free TV, Kissasian, Holiday Season, Sears Credit Card, GoDaddy Email, Mangago, Jio Rockers, M4uHD, Hip dips, M4ufree, NBAstreams XYZ, CCleaner Browser review, Avocado Calories, Bear Grylls net worth, Highest Paid CEO, The 100 season 8, Sundar Pichai net worth, Grimes net worth, F95Zone, Sherlock Season 5, Homeland Season 9.
Subscribe to Our Latest Newsletter
To Read Our Exclusive Content, Sign up Now.
$5/Monthly, $50/Yearly