Not Only For Speed Control: Lesser Known Uses of ALPR Cameras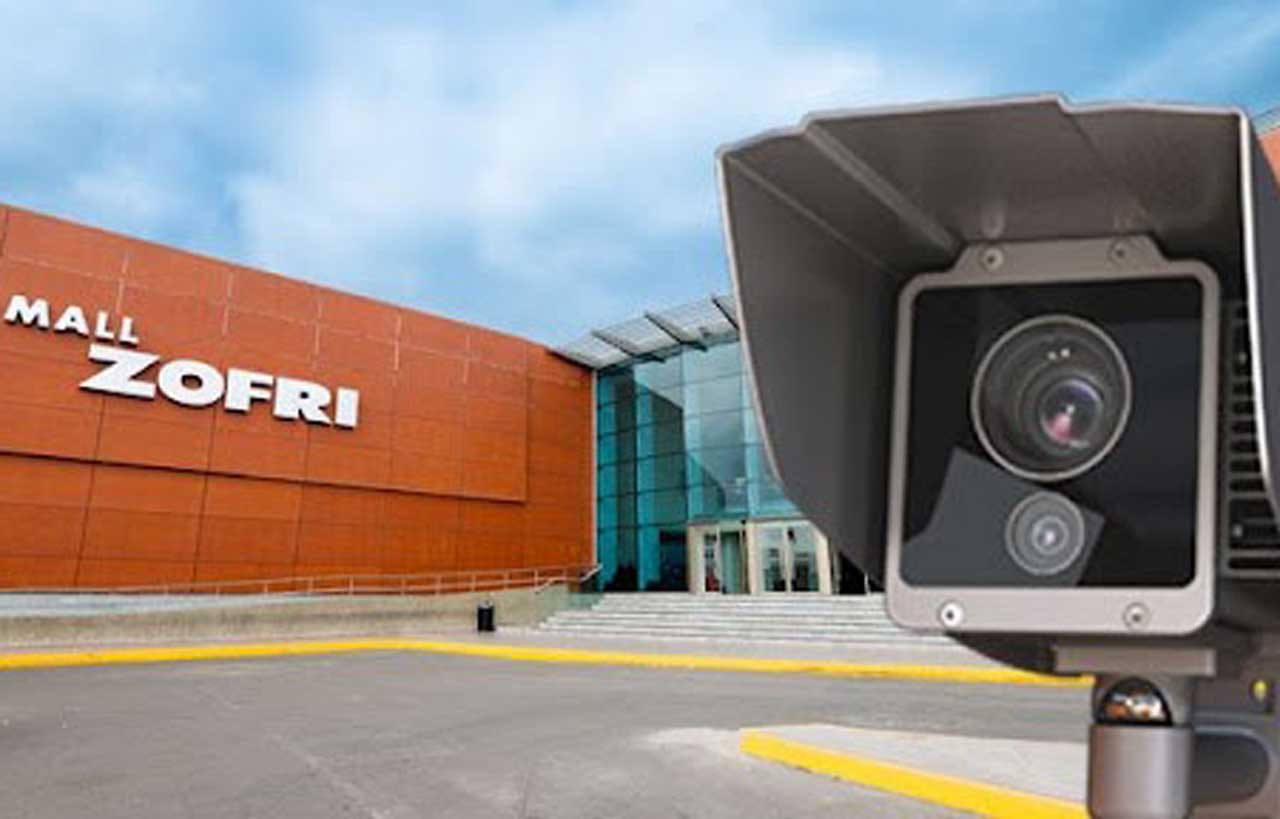 As ALPR technology develops and becomes more adaptable to different uses, people in various businesses find many unique applications.
Adaptive Recognition has been in a leadership position in this business since 1991 and has some of the most versatile products available in this space.
Here are some lesser-known functions for which ALPR cameras are used:
1. Access control to a large duty-free complex in Chile.
2. A no-stop, drive-through car wash experience in Finland.
3. Access to ultra high-security government buildings in the EU and UK.
4. Simple, quick, smooth flow of ferry-boarding traffic for the long Denmark-Norway route.
5. Automated customer identification and charge-by-weight at an NZ landfill.
To see more detail on how these unique needs are met with Adaptive Recognition's technology, continue reading.
Duty-Free Commercial Park in Chile
Irquique, Chile, is home to the ZOFRI duty-free zone, a 240-ha (600 ac.) commercial mall created by legislation designed to stimulate commerce. Over 2,000 businesses operate there, Residents of the Tarpaca Region, of which Irquique is the capital, have unlimited tax- and duty-free shopping privileges, and visitors from outside the area can make such purchases for non-commercial purposes with certain limits.
As you might imagine, an area of this size and complexity has unique and robust security needs. Distinguishing workers' vehicles and authorized/unauthorized traffic would be an impossible task without automation. Turnstiles, biometric ID readers and security cameras all contribute to this task.
BTCO, the facility operator, decided to build all this into an integrated security system called SISO (Spanish for Integrated Security and Operations System). In addition to the mentioned systems' inputs, it utilizes 30 SmartCAM ALPR cameras from Adaptive Recognition integrated with the CCTV cameras.
With these systems in place, and linked together in the SISO integration, BTCO has the necessary visibility and identification capability to keep this huge complex secure. ALPR technology plays a key role in this enhanced security.
A Smooth, Hassle-Free Car Wash Experience in Finland
Imagine driving up to a carwash, having your car recognized, sitting in it while it's being washed, and driving away with your clean car without using your credit card or talking to anyone.
This is what Autopesupaikat.fi customers in Finland experience at three of the company's installations (the system we'll describe is planned for all 70 of their locations).
Here's the procedure: you register for a carwash at home on your computer (or, presumably, your smartphone), enter your license plate number, and pay online. When you arrive at the carwash, Adaptive Recognition's SmartCAM ALPR camera recognizes your license plate. With the camera linked to the operator's registration database, your payment is recognized and the facility opens for you to enter.
Without ALPR, it's hard to imagine how this experience would be possible.
Security Checks at High-Security Government Facilities
In London and Brussels, the UK and EU governments each have campuses housing people and systems that could be targets of trouble-makers.
When a vehicle approaches the entry point to one of these facilities, its license plate is captured by an ALPR camera. The plate image is sent to the Carmen ALPR software to extract its information and compare it with the government's database. If the vehicle has no adverse information linked to it, it's free to pass to the next checkpoint. If it's connected with any criminal history, its entry is blocked by an anti-crash barrier.
Next, an in-pavement chassis scanner examines the car's underside for hidden explosives or other prohibited items – much more effective and efficient than under-car mirrors used previously! Of course, if anything suspicious is detected, the vehicle is denied entry.
Adaptive Recognition's ALPR cameras are key components of these types of systems, which can be utilized in any high-security location.
Denmark-Norway Ferry – a Smooth Passenger Experience
The ferry ride from Copenhagen to Oslo is a 17-hour/+ ordeal.
In 2020, DFDS, the ferry operator, took steps to ease the traveler experience while at the same time streamlining their operations.
Voyagers planning this trip are required to pre-register, not only for the ferry company's benefit but also for immigration purposes.
When passengers arrived by car in the past, the ticketing personnel, who couldn't see the license plate from their office, had to leave the office and go to where they could read the plate. To speed up the process, the company added CCTV cameras so the staff could see the plate from the office.
The next step was to upgrade the system with ALPR and link the license plate data from the ALPR camera to the ferry company's registration database.
Testing and evaluation of AR's Carmen GO ALPR Software was completed and the system was installed in early 2021. Height and weight measurement equipment from Adaptive Recognition assists in the proper placement of vehicles for correct weight distribution and height restrictions in some spaces.
Passengers who arrive on foot also benefit from AR technology with quick identification at ID scanner kiosks.
With all this new technology up and running, waiting lines are only a memory!
Charge-by-Weight at a New Zealand Landfill
Wellington (NZ) City Council operates the Southern Landfill and Recycle Centre.
When a vehicle arrives with waste to drop off, an ALPR camera reads the vehicle's license plate and records the number. It then passes over a scale, and its loaded weight is recorded and linked to the plate number.
After depositing its load, it's weighed again, and the empty weight goes into the database, again linked to its plate number.
The difference between the arrival and empty weights generates a charge for the waste deposited. The driver can pay upon exiting the facility. Regular users such as commercial garbage haulers can register in an automated system so they're billed. Or they can even link a credit card or bank account so the charge is automatic.
We invite you to explore the Adaptive Recognition website for all the company's various products, not to mention the myriad applications that ALPR technology can address.
Apart from this, you can also read Entertainment, Tech, and Health-related articles here: Leonardo DiCaprio net worth, Diabolik Lovers Season 3, Twitch Error 2000, Alyson Hannigan, Brent Rivera net worth, Emma Watson net worth, 444 angel number, 666 angel number, 1616 angel number, 777 angel number, 333 angel number, Dave Portnoy net worth, Lionel Messi net worth, Keanu Reeves net worth, The Equalizer 3, The 100 Season 8, Gina Carano net worth, Bruno Mars net worth, KissAnime, Jim Carrey net worth, PDF Drive, Youtbe, Bailey Sarian Net Worth, Bollyshare, Afdah, Moviezwap, Y8, Jalshamoviez, Project Free TV, Kissasian, Mangago, Jio Rockers, M4uHD, Hip dips, M4ufree, NBAstreams XYZ, CCleaner Browser review, Avocado Calories, Bear Grylls net worth, Highest Paid CEO, The 100 season 8, Sundar Pichai net worth, Grimes net worth, and, F95Zone.
Subscribe to Our Latest Newsletter
To Read Our Exclusive Content, Sign up Now.
$5/Monthly, $50/Yearly