5 Skills You Need to Run a Successful Beauty Salon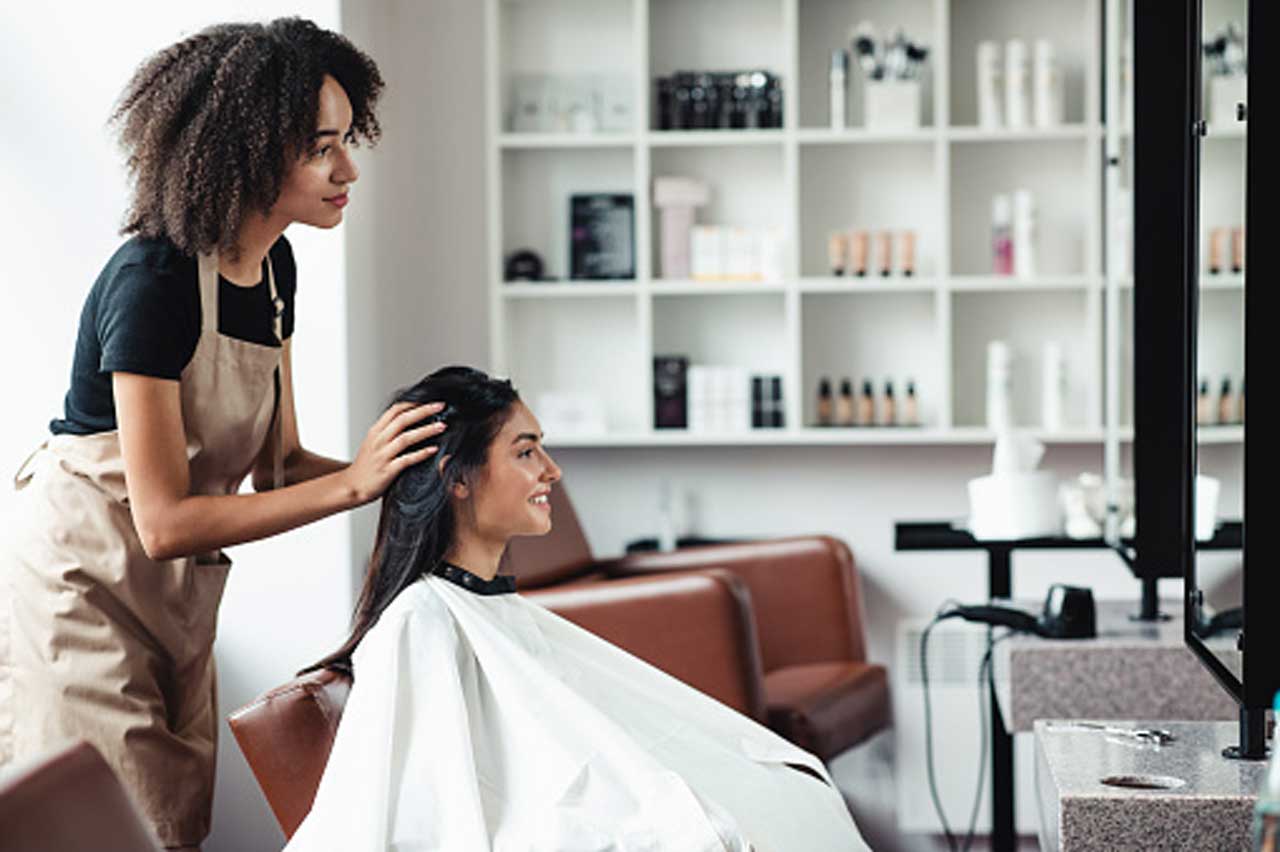 The daily to-do list of any salon business owner or manager is quite extensive. It doesn't matter whether you run your business alone or you manage a team of beauty experts. Either way, you have to manage clients' appointments, market your services, manage back-office supplies, keep an eye on your finances, and manage your retail inventory. If you have employees, there are a ton of employment and taxation laws to comply with and keep tabs with. It is your job to train those employees, manage their payrolls, manage their schedules, and ensure that they all work as a single cohesive unit. And on top of all that, you have to keep pace with changes in the beauty industry, customer behavior, and the local economy. Salon management is, quite literally, a handful!
How can you do it all in this business within the short 8-12 hours you have in a day and keep your sanity intact? You will do it by honing these 5 most important skills for successful salon managers:
Financial skills
Don't worry too much if you aren't good with numbers. Most of your competitors aren't good with numbers either. But then, being good at something that your competitors struggle with is what gives your salon a competitive edge. Make purposeful efforts to be financially literate in order to maintain your business on the right financial foot. If you're not sure where to begin, start by mastering these 3 small business financial skills:
Know how to prepare and read these 3 key financial statements: A balance sheet, profit & loss statement, and cash flow statement. These statements help you understand the financial health of your business, so you don't unknowingly make financial decisions that could jeopardize your profitability in the long run.
Understand the basics of budgeting. Which are your top overhead costs? Which huge expenses do you have to make in a month? What are your salon's monthly spending limits? Which changes can you make to your current spending habits in order to increase your profits? Are your current suppliers giving you the best value for money? Can you cut back on expenses by, say, finding alternative suppliers? These questions will guide you through the budgeting process.
Know how to build business credit in case you ever need financing in the future. You can build your business credit by incorporating your salon business in order to separate its assets from your personal assets. That way, your personal credit history doesn't affect your business credit. Another way is to have a business bank account that's separate from your personal bank accounts.
Organizational skills
Top-level organization abilities will help you stay on top of your crazily packed daily to-do list. Organization as a skill is an umbrella of many other skills that include:
Delegation skills
You can't be everywhere and you can't do everything on your own. You need to know when to ask for help and from whom. Delegation skills give you the ability to create valuable employees that aren't afraid to step up when called upon to. The skills help you know which tasks to delegate and which ones to save for yourself. They help you supervise and coach your support staff effectively and patiently as they find their way around the tasks you delegate to them.
Cleaning skills
Your management job is a whole lot easier when your salon is neat and tidy. And as much as you can delegate cleaning duties to your support staff or outsource to a cleaning company, you need to be excellent at it yourself. Know how to organize your floor space for easy movement between styling stations and to enhance employee collaboration. Train yourself in the art of cleaning in between appointments. Most importantly, learn to discard old clutter in a good time. Learn not to hoard obsolete equipment and tools, expired products, and old towels like most salon owners do.
 Automation
Just like with delegation, you need to know when to get help from salon tech solutions. You need to know how to pick the right salon software based on your automation needs, salon size, and budget. You also need to know the right areas to automate, notably appointment scheduling, data management, customer communications, POS management, and payroll generation.
Interpersonal skills
First and foremost, you and everyone on your team have to be well-mannered in the eyes of your ideal client. That's from your dress code to the conversations your staff initiates with clients.
Second of all, you need these interpersonal skills in order to create a welcoming environment and a well-mannered team:
Ability to judge character without bias. This skill comes in handy during recruitments. You have quite a slim window to pick out a good fit for your team from a pool of qualified candidates.
Be a good coach. You will need this skill when orienting new talents into your business culture and retraining the team whenever there is a new technique, equipment, or product.
Communication skills. You need to communicate clearly, calmly, confidently, and with authority in order to earn the respect of both your team and clients.
Conflict resolution skills. You cannot wish away disputes between employees.
Professionalism, especially when you are pinned in a corner. Sometimes people will write malicious reviews on the internet with the intention of ruining your brand reputation. Professionalism will help you keep your cool when responding to those reviewers.
Leadership. Be knowledgeable and hands-on enough to offer the leadership that every good team needs. Know how to distribute tasks, how to respectfully take over in case a staff member is stranded, and how to utilize team-building activities for staff motivation.
Business planning skills
Many people assume that business plans are only useful when seeking investors and/or partners. They couldn't be more wrong. A good business plan acts as the guiding light to your distant business success. Among other business planning skills, you need to ensure that you know:
How to set prices based on your quality of service. For this, you need to first understand who your ideal clients are, how changes in the economy impact their financial position, and where your services rank in the market in terms of quality. You will know all that through impeccable, constant research.
Your competition and the pain points in the market that the competition hasn't solved satisfactorily. That is how you are able to set your business apart from competitors.
      iii. Set realistic targets. This skill is particularly important for new salon owners who were previously employed in already-established salons. You can easily become overly optimistic because you haven't seen the ugly side of this business yet. Being realistic with your available resources, skills, and time will help you grow your business at a steady, realistic pace.
       iv. Identify the right partners if you need them. You don't want to bring on too many investors because that might hurt your business profitability. You also don't want to bring on people who want to alter your vision.
Digital marketing skills
It's almost impossible to succeed in salon business marketing without proper digital marketing skills. Some of the digital marketing skills that you need to perfect are:
Content creation skills. These include writing skills for your blogs and social media posts, photography skills for your visual content, and story-telling skills. Story-telling helps you market your services by making your brand story relatable and inspiring to your target market..
Critical thinking and problem-solving skills to help you shift gears to new content marketing approaches when your initial approaches fail.
Social media management. Know what to post, when to post, and on which platforms to post.
Analytics marketing. Know how to use analytic tools like Google Analytics to track the success of your digital marketing campaigns.
Conclusion
Becoming a successful salon manager is a process. Mastering these skills won't happen overnight. You therefore shouldn't focus too much on your weaknesses. Take your time to grow into the job for as long as you don't stop learning new things every day.
Apart from this, you can also read Entertainment, Tech, and Health-related articles here: SmallPDF, Dramacool, Squid Game Season 2, Joe Biden net worth, Crackstream, The Matrix 4, Goku, Kung Fu Panda 4, Leonardo DiCaprio net worth, Diabolik Lovers Season 3, Twitch Error 2000, Alyson Hannigan, Brent Rivera net worth, Emma Watson net worth, 444 angel number, 666 angel number, 1616 angel number, 777 angel number, 333 angel number, Dave Portnoy net worth, Messi net worth, Keanu Reeves net worth, The Equalizer 3, The 100 Season 8, Gina Carano net worth, Bruno Mars net worth, KissAnime, Jim Carrey net worth, PDF Drive, Youtbe, Bailey Sarian Net Worth, Bollyshare, Afdah, Moviezwap, Y8, Jalshamoviez, Project Free TV, Kissasian, Mangago, Jio Rockers, M4uHD, Hip dips, M4ufree, NBAstreams XYZ, CCleaner Browser review, Avocado Calories, Bear Grylls net worth, Highest Paid CEO, The 100 season 8, Sundar Pichai net worth, Grimes net worth, and, F95Zone.
Subscribe to Our Latest Newsletter
To Read Our Exclusive Content, Sign up Now.
$5/Monthly, $50/Yearly