Tips for Cleaning After Rodent Control Melbourne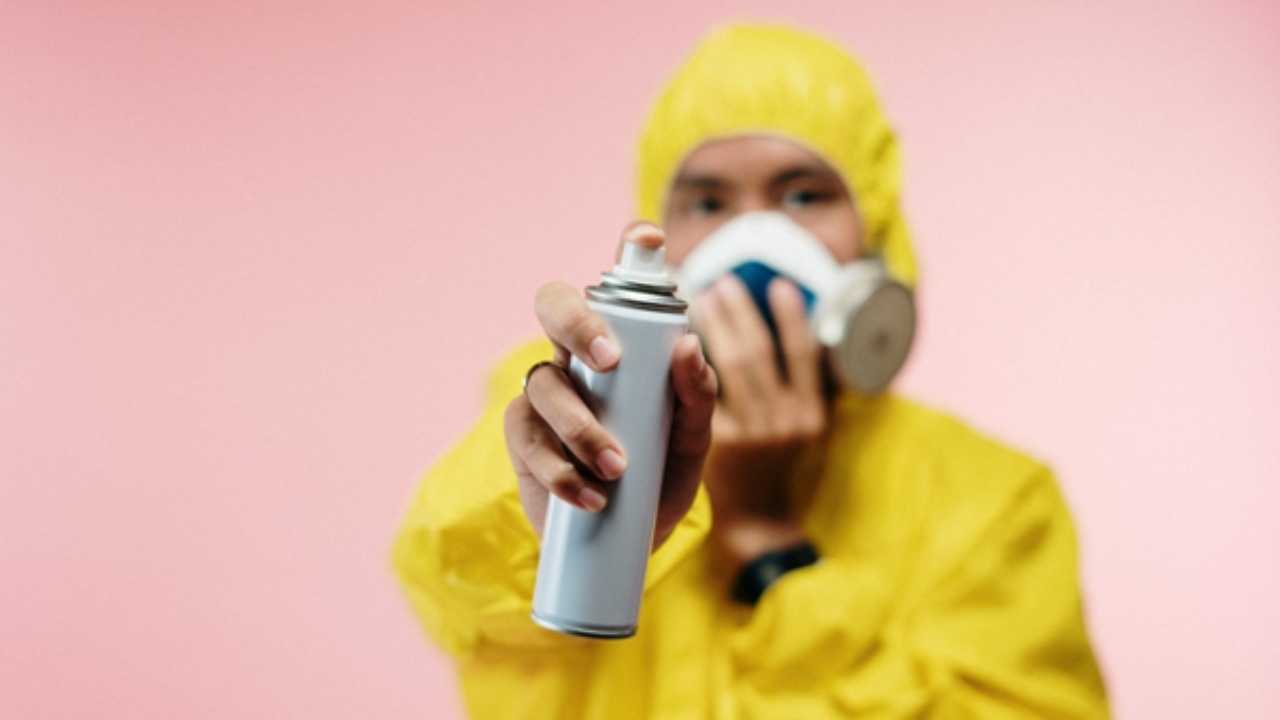 The sight of rodents roaming around our house sends a shiver down our spine. These filthy rodents are notorious, destroys everything that comes on their path, and spread diseases as well. For getting rid of rodents, it is necessary to get professionals services for pest control Melbourne.
However, the problem of rodents doesn't end with hiring rodent control Melbourne. Concerning the safety of your loved ones and hygiene of the house, there are some cleaning tips all homeowners must follow after getting rodent treatment Melbourne.
Here are some useful cleaning tips you should perform after getting rodent pest controlservices.
Wear Protective Gears
Rodents leave a lingering smell inside your house. Apart from the odor, they leave droppings, urine, and millions of deadly germs inside as well. For cleaning your house after rodent controlmakes sure to wear protective gear first.
For your safety wear rubber gloves and a mask before proceeding with cleaning. Make sure to dispose of the gloves and mask as soon as the cleaning is over and wash your hands properly.
Clean Your House
Make sure to ventilate your house before cleaning. Open all the doors and windows and turn on fans so you can air out your rooms. It also helps in eliminating the rodent odor.
Rodents leave urine and droppings everywhere that need to be removed to assuring hygiene at home. For effective cleaning, mix bleaching solution with water. Apply this mixture to the rodent droppings and urine. Remove the waste and dispose of it in a plastic bag.
Avoid dusting or vacuum cleaning your house as rodents are responsible for spreading Hantavirus. Dusting or vacuuming can make the virus airborne. Therefore, prefer mopping the area instead.
Disinfect the pest infested area
After the visible dirt is cleaned, it is time to eliminate the invisible enemies. Rodents bring viruses, bacteria, and other contaminants with them. It is necessary to disinfect your house for better hygiene.
You can use the bleach and water solution for disinfecting your entire house. Wipe off the surfaces that may have been contaminated by the rodents.
Rodents often die inside our house. The carcass contains deadly bacteria that put your health at risk. Disinfecting your house is necessary especially afterdead rodent removal.
Make sure to get your carpets steam cleaned and disinfected after rodent control Melbourne. Dispose of any heavily contaminated items.
Rodent-proof Your House
Concluding the cleaning and disinfection process, you need to make sure rodents don't return to your house. For rodent-proofing, you need to seal all the entrance points of rodents. This includes areas around doors, windows, wall cracks, drains, and pipelines.
Make sure to keep a check on the surrounding of your house. Get broken pipes fixed as soon as you notice them. Do a bit of research about the things that attract rodents inside your house and remove those plants from the garden.
Consult a rodent pest controlexpert and ask them for suggestions and tips for keeping rodents away from your premises.
Helpful Tips To Get Rid Of Unwanted Pests
Expert advice and tips are all it takes to manage your pest issue. Why not begin by reading this article? It provides all the information you'll need to complete the task. Read on to learn more about how is needed to resolve your pest issues permanently.
Check out local building codes and ordinances to find out what treatments are available to you in order to control your pests. You don't want to make use of harmful chemicals that could contaminate your home and make it difficult to sell it in the future. This is not a common practice however you should learn what you can apply and not use.
You can avoid the majority of pests by cleaning your home regularly. Don't leave food waste on your table, or in the kitchen sink. Also, ensure that you seal your kitchen sink tightly with garbage bags. Eliminate your trash regularly and don't hesitate to keep trash bags inside your garage till you're able to remove them.
Conclusion
Having rodents like rats, mice and possums can bring a lot of trouble to your home. These rodents are notorious destroyers and won't leave a thing untouched. Prevent your property and belongings from getting damaged.
Call Natural Pest Control Melbourne for effective rodent control services. Get quick, easy, safe, and effective results at affordable prices. Call us now to get a quote free!
Apart from this, you can also read Entertainment, Tech, and Health-related articles here: KissAnime, Jim Carrey net worth, PDF Drive, How to delete Reddit Account, Sweet Home Season 2, How much are perals worth, Rainbow Kiss, MovieRulz, Sex Education season 3, NFL Live Stream, Youtbe, Bailey Sarian Net Worth, Bollyshare, Afdah, Moviezwap, Y8, Jalshamoviez, Project Free TV, Kissasian, Holiday Season, Sears Credit Card, GoDaddy Email, Mangago, Jio Rockers, M4uHD, Hip dips, M4ufree, NBAstreams XYZ, CCleaner Browser review, Avocado Calories, Bear Grylls net worth, Highest Paid CEO, The 100 season 8, Sundar Pichai net worth, Grimes net worth, F95Zone, Sherlock Season 5, Homeland Season 9.
Subscribe to Our Latest Newsletter
To Read Our Exclusive Content, Sign up Now.
$5/Monthly, $50/Yearly