Ways to Boost Energy in Middle-Aged Men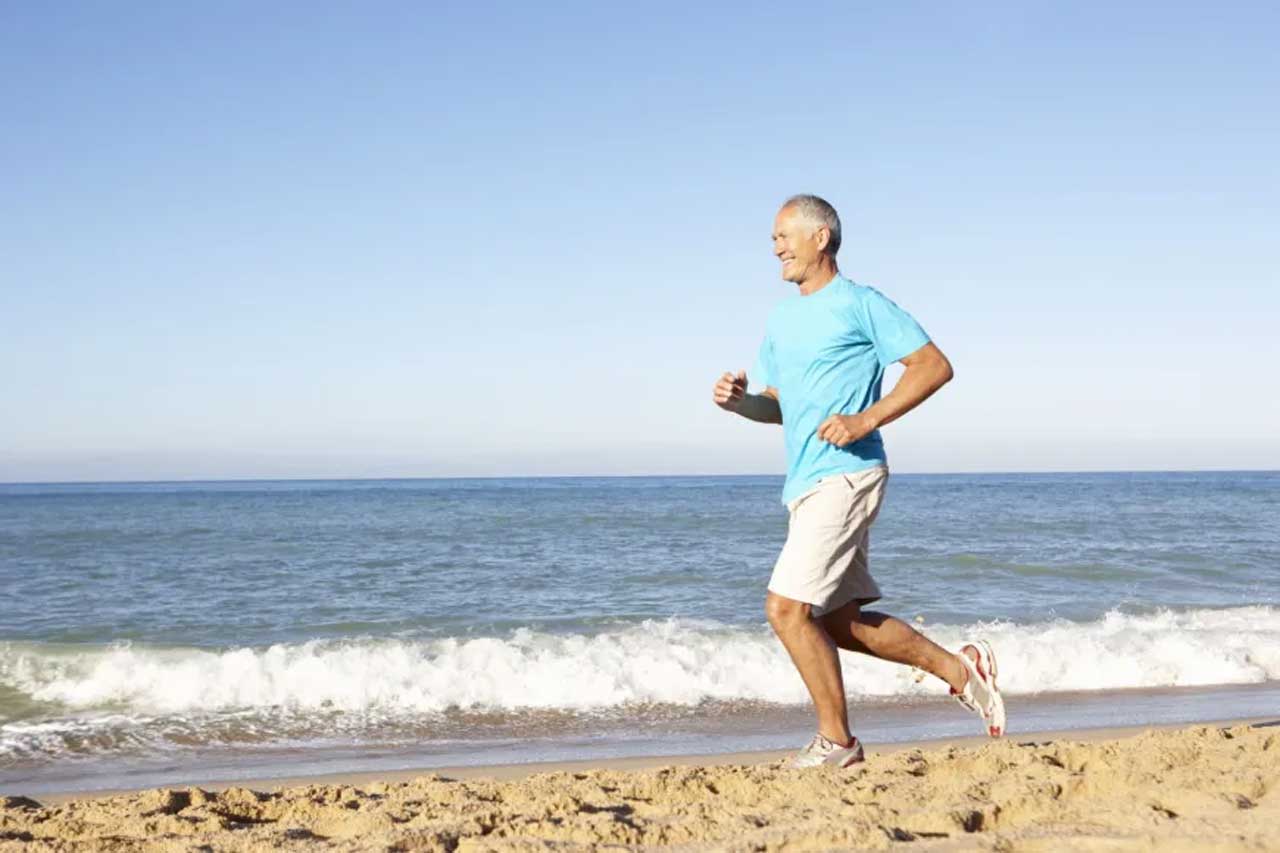 Low energy levels in middle-aged men can be caused due to the lifestyle they follow. However, this lack of energy can also be caused by medical disorders such as low testosterone and sleep disorders.
This article will discuss various causes of men having low energy levels and boosting their energy levels.
Low Energy Symptoms
A person with low energy may feel exhausted all the time and might even be incapable of completing basic tasks without feeling tired or worn out.
Other signs of low energy or weariness might include the following:
Daytime drowsiness
Brain fog
Difficulties concentrating
Lack of motivation
The Reasons for Low Energy Levels in Middle-Aged Men
There are many possible causes of a man's lack of energy. The following section will discuss some of the significant reasons why middle-aged men suffer from a lack of energy.
1.   Diet plan
A poor diet or nutritional deficiencies might cause low energy levels. A balanced diet rich in vegetables, proteins, and whole grains can significantly enhance a man's overall energy levels.
Consuming a diet that is deficient in essential nutrients and calories can result in fatigue or low energy.
These deficiencies are more widespread in younger men who engage in intense exercise or weight lifting. However, even older or middle-aged men can suffer from these nutrition deficiencies if they don't follow a healthy diet.
2. Exercise routines
Adults may experience a decrease in their energy levels after staying inactivity for a longer period of time. Adrenaline and energy levels are increased during exercise.
So, lack of exercise can lead muscles to weaken, resulting in weariness and lack of sufficient energy.
However, excess activity might also result in weariness. So, it's essential to maintain a proper balance for optimal energy levels.
3. Insufficient testosterone
Testosterone is the primary hormone responsible for the male sex. This hormone is also essential for keeping mental and physical energy levels boosted.
As men age, their bodies naturally produce less testosterone, so they start to feel more exhausted.
Signs of low testosterone might include:
Reduced stamina
Depression
Incapable to concentrate
Anemia
Erectile dysfunction
Infertility
4. Insomnia
Sleep disorders or insomnia might contribute to men's lack of energy. Though insomnia is more frequent among middle-aged men, it can also affect men of any age. Insomnia can be caused by a variety of factors, including physical, psychological, and emotional factors. If you want to know trt online, you can follow Google. 
5. Depression and Stress
Depression is a common medical problem that affects a large number of men.
Men who remain stressed or depressed may suffer from extreme fatigue or weakness. They might also lose interest in various aspects of their lives, including family, career, and even hobbies.
Depression can also lead to:
Sadness
Rage
Sleeping difficulties
Lack of concentrate
Moreover, in most cases, men tend to stay more reserved than women and can't share their emotions with anyone. This is also another significant reason for men to remain more depressed.
6. Medical problems
Numerous medical conditions can also contribute to exhaustion and lack of energy.
The most frequent are:
Diabetes
Cardiovascular disease
High dosage of medications
How can men boost their energy levels?
Low energy levels can occur due to severe stress, excessive or insufficient exercise, or a bad diet. These are some of the significant reasons for low energy levels in middle-aged men.
Any man who experiences these symptoms should consult their physician to rule out any serious health problems.
In many circumstances, these middle-aged men can enhance their daily energy levels by adopting the following methods:
Diet
Consuming excessive processed, high-fat, or sugary foods might result in nutritional deficits and weariness. People should try to consume food that is more healthy and nutritious.
Consuming nutritious, energy-dense foods can help in boosting energy levels. For instance, fruits, vegetables, lean protein, and whole grains provide an abundance of energy.
Furthermore, exercise also increases hormone levels, including testosterone and adrenaline, which can boost your energy.
While finding the motivation to exercise could be more challenging, especially when your energy levels are low. In such cases, you can always start with gentle exercises, such as taking a stroll or even going for a morning walk.
Over time, a consistent workout plan can boost your energy and reduce your weakness. Moreover, regular exercise can also help a person sleep better and stay more active.
Light Therapy
NIR light therapy can be another way to boost your energy levels. These therapy devices are designed to help people in many ways.
The specific wavelengths you get exposed to can help you reset your circadian rhythm or body's internal clock.
This can help you get proper and sufficient sleep, leading you to feel more refreshed and energetic.
Sleep
The lack of proper and sufficient sleep can lead to many severe problems like stress, lack of energy, and even depression.
Therefore, you should always aim for 7–8 hours of quality sleep each night to stay more mentally active and fit.
Water
The body needs sufficient water to function properly. Dehydration can result in a drop in energy levels and weariness. Men are prone to dehydration, especially those who are older or more active.
Carry a water bottle with you and frequently drink to stay hydrated, particularly in warm weather or exercising.
Bottom Line
While it is natural for males to feel fatigued or have low energy levels, low energy might interfere with a person's everyday activities. Specific causes of fatigue are more prevalent in men or are more likely to occur in men.
You can boost your energy levels simply by altering your exercise, sleep, or nutritional habits. If these adjustments do not alleviate the symptoms, you should consult a physician to rule out these problems.
Apart from this, you can also read Entertainment, Tech, and Health-related articles here: Lionel Messi net worth, Keanu Reeves net worth, The Equalizer 3, The 100 Season 8, Gina Carano net worth, Bruno Mars net worth, KissAnime, Jim Carrey net worth, PDF Drive, How to delete Reddit Account, Sweet Home Season 2, How much are pearls worth, Rainbow Kiss, MovieRulz, Sex Education season 3, NFL Live Stream, Youtbe, Bailey Sarian Net Worth, Bollyshare, Afdah, Moviezwap, Y8, Jalshamoviez, Project Free TV, Kissasian, Holiday Season, Sears Credit Card, GoDaddy Email, Mangago, Jio Rockers, M4uHD, Hip dips, M4ufree, NBAstreams XYZ, CCleaner Browser review, Avocado Calories, Bear Grylls net worth, Highest Paid CEO, The 100 season 8, Sundar Pichai net worth, Grimes net worth, F95Zone, Sherlock Season 5, Homeland Season 9.
Subscribe to Our Latest Newsletter
To Read Our Exclusive Content, Sign up Now.
$5/Monthly, $50/Yearly