Top 32 Tourism Villages in the World Awarded by UNWTO
Listen to the Podcast:
The World Tourism Organization (UNWTO) has chosen 32 "best tourism villages in the world" in 18 countries worldwide for 2022. Spain came out as the country with the best towns for tourists to visit, with three places on the list.
The awards were given based on how these small towns have used tourism to grow and create jobs while keeping their local culture alive and helping the community. UNWTO also considered what the towns were doing to protect the environment.
UNWTO Secretary-General Zurab Pololikashvili said, "For rural communities everywhere, tourism can be a real game-changer by creating jobs, helping local businesses, and keeping traditions alive." "The UNWTO's Best Tourism Villages show how the sector can help diversify the economy and make opportunities for everyone outside of big cities."
32 Best Tourism Villages in the World by UNWTO
Out of a total of 136 considered villages, 32 were chosen after nominations from 57 UNWTO Member States. Each state can suggest up to three villages.
Zell am See, Austria

Wagrain, Austria

Puqueldón, Chile

Dazhai, China

Jingzhu, China

Choachí, Colombia

Aguarico, Ecuador

Angochagua, Ecuador

Choke Mountains Ecovillage, Ethiopia

Mestia, Georgia

Kfar Kama, Israel

Sauris-Zahre, Italy

Isola del Giglio, Italy

Umm Qais, Jordan

Creel, Mexico

El Fuerte, Mexico

Ksar Elkhorbat, Morocco

Moulay Bouzerktoune, Morocco

Lamas, Peru

Raqchi, Peru

Castelo Novo, Portugal

Pyeongsa-ri, Republic of Korea

Rasinari, Romania

AlUla Old Town, Saudi Arabia

Bohinj, Slovenia

Rupit, Spain

Alquézar, Spain

Guadalupe, Spain

Murten, Switzerland

Andermatt, Switzerland

Birgi, Türkiye

Thái Hải, Vietnam
In addition to giving the "best tourism villages in the world" award to 32 places, UNWTO has put 20 other villages into the Upgrade Programme. These villages will get some benefits, such as onsite and online training, sharing of good practices, and international brand recognition and awareness.
Read More: Most Beautiful Countries in the World
32 Best Tourism Villages in the World with Details
The Best Tourism Villages in the World initiative is the main project of UNWTO Tourism for Rural Development. Its goal is to lower regional inequalities, fight depopulation, improve gender equality, and give women and young people more power by creating tourism initiatives.
It also includes efforts to advance innovation and digitalization, improve connections and infrastructure, open access to finance and investment, promote sustainable practices for more efficient use of resources, reduce emissions and waste, and improve education and skills.
1. Zell am See, Austria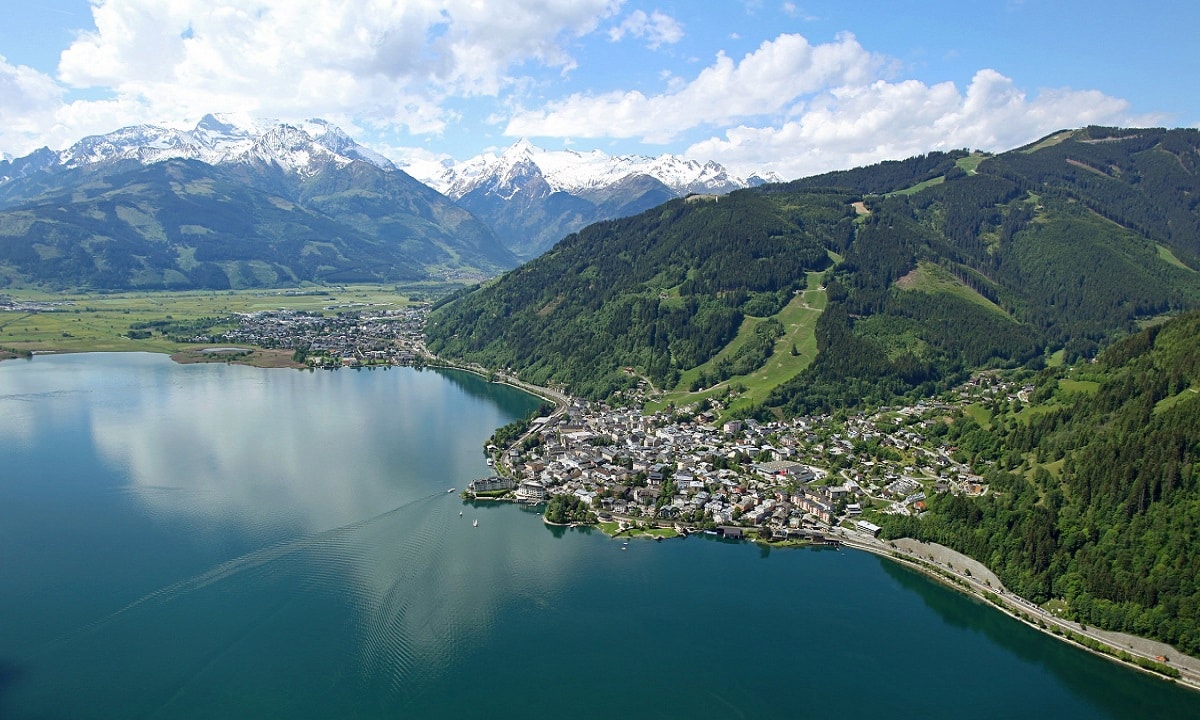 Zell am See is a small town in Austria with only 9,852 people. It is a popular tourist spot in Salzburg because it has ski resorts and 408 kilometers of slopes. The city is known for skiing in the winter and climbing and biking in the summer. It is in Salzburg County and is surrounded by beautiful mountains. 
The beautiful lake is a great place to swim, boat, fish, or cool off on hot summer days. The goal is to keep improving the area for both people and tourists.
The Hohe Tauern National Park is one of the most beautiful places in the world to see high mountains. Many plants and animals only live in this environment. Tourists can take a digital walk of Zell am See with the help of a local guide. 
2. Wagrain, Austria
Wagrain is an Austrian town with a market in the Pongau area of Salzburg. The village is about 9 km east of the county town of St. Johann im Pongau. It has a population of about 3,000 people. It is a well-known place to ski, but it is also a two-season location trying to get more people to go hiking there.
During the summer, a lot of people go to Wagrain. One of the most famous peaks to climb in Salzburg is the local mountain Obristkopf, which is about 1,400 meters high. The highest point in Wagrain is 2,037 meters high and is in the southern Gabel Mountain range.
Traditional mountain pasture management has been done for hundreds of years, and it is imperative to protect the traditional landscape of the Alps. Cultural history is significant to the people who live there, and it is passed on to the next generation. This is clear from the way the ordinary association life is set apart. It's also essential for the village to tell tourists about these customs and make them real to them. Because of this, the town of Wagrain has started a cultural group to promote and keep Wagrain's culture alive in many ways.
Read Also: Largest Cities in the World 2023
3. Puqueldón, Chile
In a document made in 1776, Puqueldón was called Pucolón. This was before it became a town ("Villa") at the end of the 18th century. People there are known for their strong faith. 1785 Spanish records talk about a church here, and in 1787, they talk about a small village. The following year, a census showed 1,521 Spaniards and 74 locals. 
During colonial times, Puqueldón was run by the military. It had four towns, with Ichuac having the most people. In 1826, it finally became a part of Chiloé. By 1924, the city had a chapel, a town hall, a post office, telegraph services, a civil registry, and public schools. The church that is there now was built in 1940.
4. Dazhai, China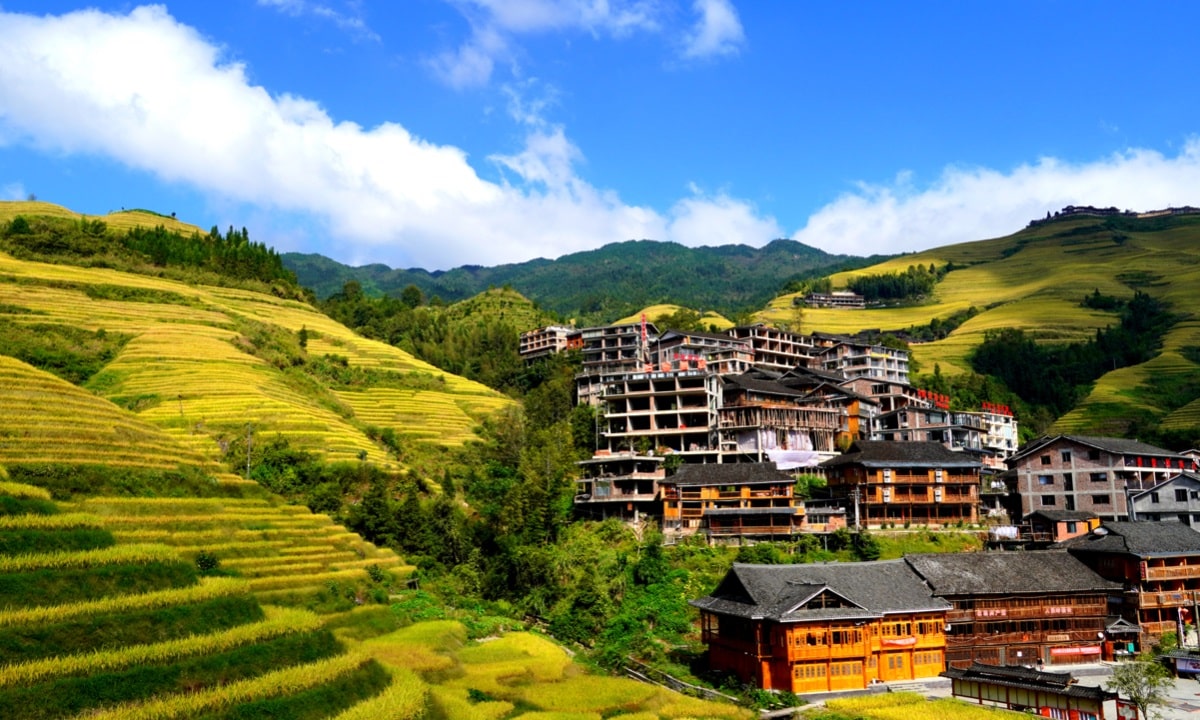 The past of Dazhai village goes back more than 2,300 years. In northern Guangxi, there is a high, cold mountain area with beautiful mountains, streams, and 75.6% forest coverage. This area has much to offer tourists, especially the Longji Terraces, part of the "Globally Important Agricultural Cultural Heritage" System. It combines the development of "agriculture and tourism" to protect terrace cultural heritage and agricultural output. It offers cable-car tours of terraces, traditional farming, wetland science education, research, and other hands-on programs.
The agricultural history of the Dazhai terraces shows how ethnic groups have been farming for a thousand years. It uses the most traditional ways to grow crops, bringing in many tourists every year who want to see and try out farming activities like plowing, gathering, and drying rice.
5. Jingzhu, China
The village of Jingzhu has combined farming with tourists. Along with its beautiful scenery, the town has built Guiyuan Tourist Hamlet as a "Garden Manor Paradise" complex based on agriculture and art, with different ethnic elements.
The village tries to keep its cultural traditions alive, such as wax printing, weaving with bamboo, playing musical instruments made of wood and leaves, making traditional pickles, weaving with palm fibers, and making traditional pottery.
Regular cultural events in the town include country dance parties, concerts, wine parties, and a play called Impression Wulong, based on Bayu culture. It also plans big competitive sports events like the International Mountain Outdoor Sports Open, the International Marathon, and the 100 km cross-country race throughout the year.
Also Read: Most Romantic Cities in the World
6. Choachí, Colombia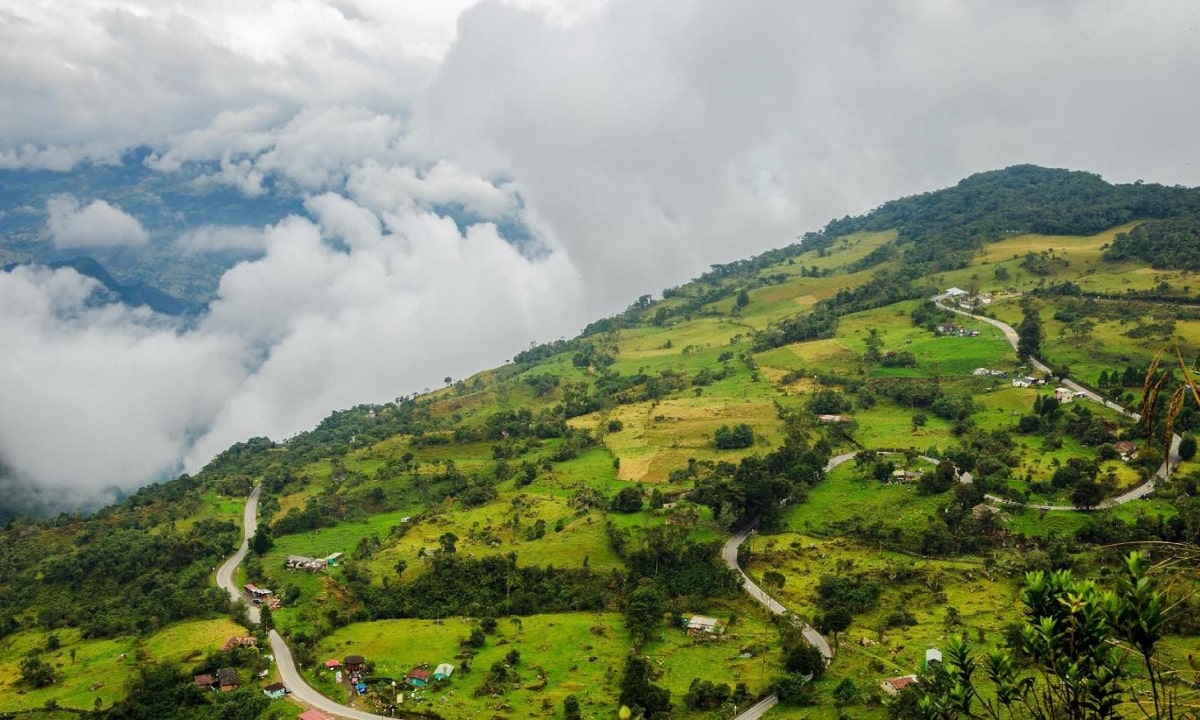 Choach is a city in Colombia that is 39 kilometers from the capital. It has built up tourism by valuing its natural, cultural, and culinary riches. Coach is in the middle of a transitional economic process to add tourist services to the village's traditional agriculture-based economy and make it more diverse. 
Community tourism has been a big part of how Choach has tried to grow as a tourist destination. Farmer families in the area give tours of the conservation areas, the cave art, and the urban center, where the recovery of the physical infrastructure and muralism, which blends farming, ancestral culture, and modernity, has been encouraged.   
One of Choach's best natural sights is the Chorrera waterfall, 590 meters high and the highest in Colombia. The fact that there are plants and fragile ones (small palm trees with short trunks and flowers), wild rabbits, white-tailed deer, and spectacled bears shows how full of life this area is.
7. Aguarico, Ecuador
In Aguarico, most people are from the Kichwa and Waorani tribes, which are native to the area. These people are known for protecting the jungle and putting a high value on keeping their customs, language, clothing, and food. 
In Aguarico, the indigenous cultures are in charge of promoting and running tourism on the land. This gives them a way to make money while still keeping their culture. "Community tourism" is the type of tourism that is used. Community Tourism Centers, like Sacha ampi and Yaku Warmi, are a part of this plan. Sacha ampi and Yaku Warmi are two of essential tourism businesses in Aguarico that value indigenous cultures.  
One of the main things that the Community Tourism Centers do is come up with plans to protect and promote cultural diversity and respect for ancestral production and cultural exchange spaces, as well as to recover, preserve, and improve the social memory and cultural heritage of the Kichwa and Waorani cultures.
8. Angochagua, Ecuador
The village of Angochagua is a large area that tries to preserve the ancestral heritage of the Caranqui people. This includes their native language, Quichua, their cosmology, their use of medicinal plants, and their traditional food, which is made with grains and cereals native to the area.
Angochagua is in the Imbabura World Geopark, the first and only place in Ecuador to be recognized by UNESCO. This happened because the unique geological region, which has a lot of different types of natural and cultural things, was protected and managed sustainably as a whole.
An essential part of everyday life in Angochagua is experiential tourism. Visitors can participate in activities common in rural areas, such as milking, feeding small animals like guinea pigs and chickens, making local food, and making crafts like pottery. These activities help tourists and hosts get to know each other better, encouraging tourism entrepreneurs to make new products that are real and good for the environment. 
To Know More: World Most Beautiful Castles
9. Choke Mountains Ecovillage, Ethiopia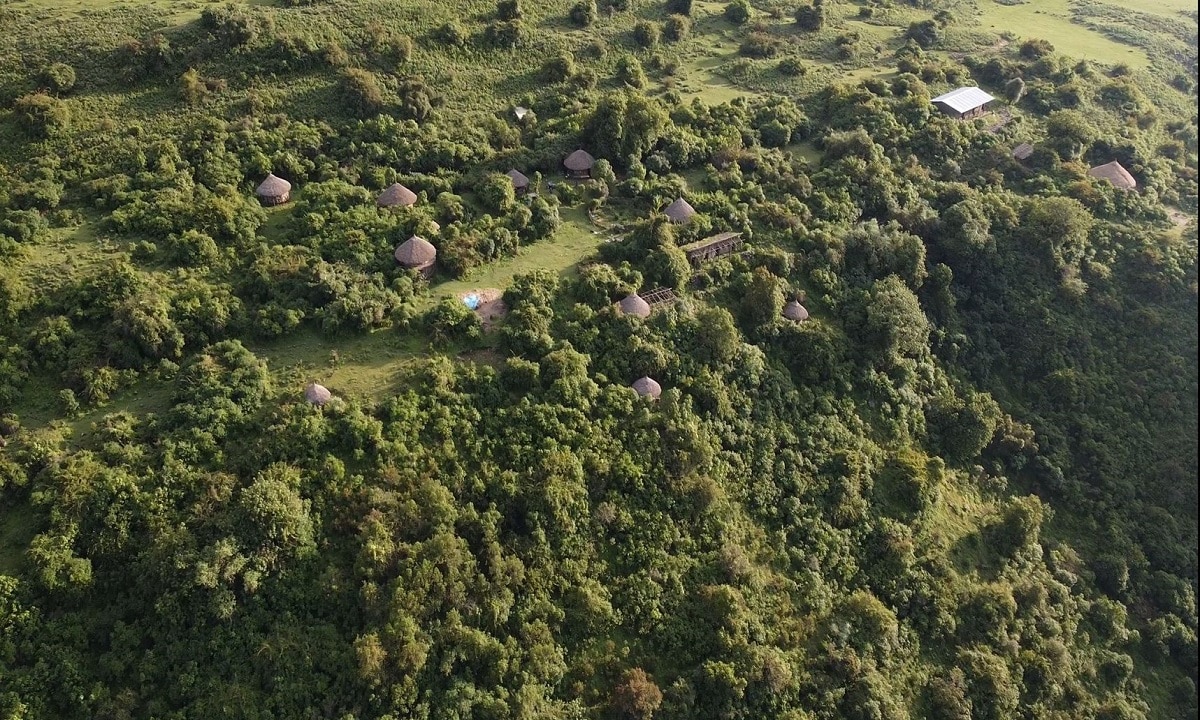 Choke Mountain is the third-highest mountain in Ethiopia. It is 300 km northwest of the city of Addis Ababa. This ecotourism village has found ways to take care of the land in a way that is good for the environment and supports solar energy, biogas, and waste management.
In this village, the farmers live in peace because they follow the ideas of Mulu ecovillage, which supports fair trade tourism, sustainable tourism development, sustainable culture, and nature conservation.  The village also wants to build a solid community-based tourism strategy by planning and holding regular community events.
People in the village have the knowledge and tools to make a wide range of natural goods, such as honey, beer, medicinal herbs, veggies, coffee, etc., for themselves, people who work in tourism, and people who come to the village.
10. Mestia, Georgia
The UNWTO chose the village of Mestia, which is 1,500 meters above sea level, as the tenth-best tourist town.
Only 1,973 people live there, and it's known as a center for mountaineering tourists. The Svaneti Museum of History and Ethnography is in this village. It has some of the most important historical items from the area and the rest of the country. From there, you can walk to nearby lakes or glaciers.
11. Kfar Kama, Israel
The Circassians live in Kfar Kama, which is one of their homes. They are a Muslim minority that keeps a clear line between religion and country, which lets them care about both.
Some tombs in the area suggest that this small town in the Galilee region of Israel was founded as early as the 4th century. It has had many names over the years, but its current name didn't come about until the late 1800s. About 1,000 Circassians being persecuted in the Russian Caucasus moved to the area that would become Kfar Kama. There, they started a new life based on raising animals.
Circassians are still the only people who live in the town today, but they have changed their way of life to focus on farming. Around 2,900 Circassian people now live in the village. They make up the majority of the Muslim group in the country. The only other place where sect members live is in a smaller town called Rehaniya. 
You can Read: Cheapest Countries to Live and Work
12. Sauris-Zahre, Italy
The town of Sauris in Italy is between 1,000 and 1,400 meters above sea level. It is in the Carnic Alps, surrounded by nature.
The town has been mostly alone for hundreds of years, which has helped keep its culture and architecture alive. The fact that the old language of Friuli is still spoken in Sauris may be the most exciting thing about this village.
13. Isola del Giglio, Italy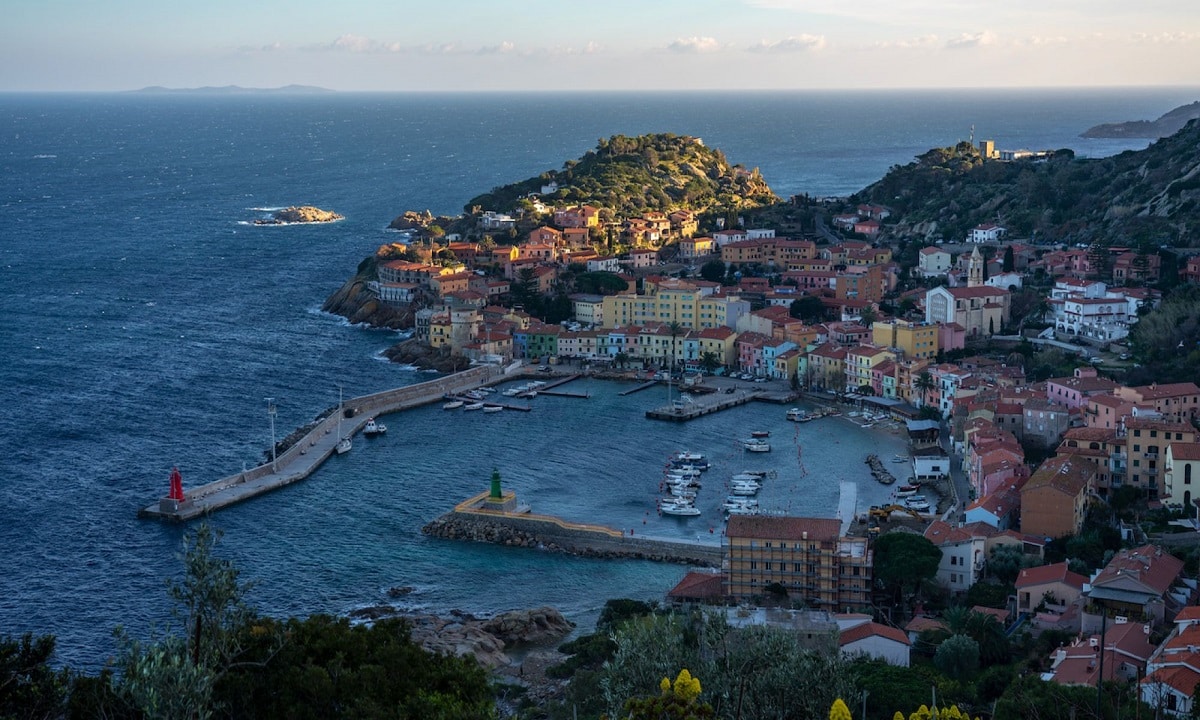 The Italian village of Isola del Giglio comprises two small islands, Giglio and Giannutri. The Roman House of Domitius Ahenobarbus and the church of San Pietro Apostolo can be found there.
The village wants to keep its character and keep its population, currently 1,436 people, from falling.
14. Umm Qais, Jordan
Gadara was taken by the Seleucids and, in 63 BC, by the Romans led by Pompey. The Greeks probably founded it in the 4th century BC. In the end, King Herod would be in charge of it.
The town has beautiful scenery and other unique tourist attractions. It is part of the Al Yarmouk Nature Reserve, the last natural extension of Jordan's national tree, the deciduous oak forest. Also, the town has many trees that live for a long time and rare types of plants.
15. Creel, Mexico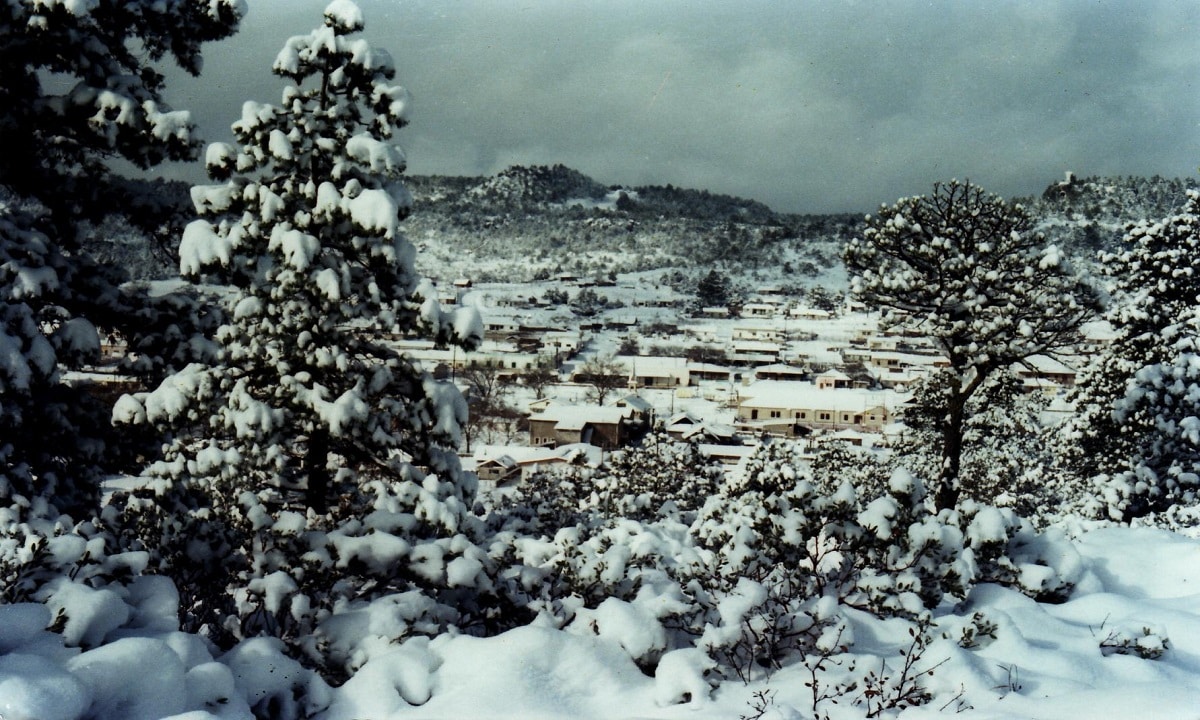 Creel Mexico, a mountain town, is one of the country's Magic Towns, or Pueblos Mágicos, as they are called in Spanish. In 2001, the Mexican government started the Magic Towns program to protect and honor towns important to Mexican culture.
Creel The Tarahumara Indians or Rarámuri are also native people who live in Mexico. When Spanish colonists came to the area more than 400 years ago, they pushed the Rarámuri to move deeper into the mountains.
Know More: Best Honeymoon Destinations
16. El Fuerte, Mexico
El Fuerte is one of the villages along the Chepe Express route. Since it was named a Pueblo Mágico, or "Magic Village," in 2009, it has been called the most important colonial town in western Mexico, mainly because of the tourism goods.
Its culture, and natural resources make it possible to create a rural, historical, anthropological, and ecotourism experience and place it in the Mar de Cortés-Barrancas del Cobre ecotourism circuit.  El Fuerte is known for uniquely celebrating Holy Week at seven indigenous ritual centers.
17. Ksar Elkhorbat, Morocco
El Khorbat is an old Ksar, a protected village made of earth and built in the middle of the 19th century. Thanks to international cooperation, it was just recently fixed up. It is 50 km east of Tinghir (or Tinerhir) in the low valley of Todra, south of Morocco.
The project's goal is to use ecotourism to protect the soil Kasbahs, which have a lot of historical and artistic value. El Khorbat is now the best place to start trips to the oasis in the south of Morocco, the valleys of Todra and Gheris, the road of a thousand Kasbahs, and the giant dunes of Erg Chebbi near Merzouga.
18. Moulay Bouzerktoune, Morocco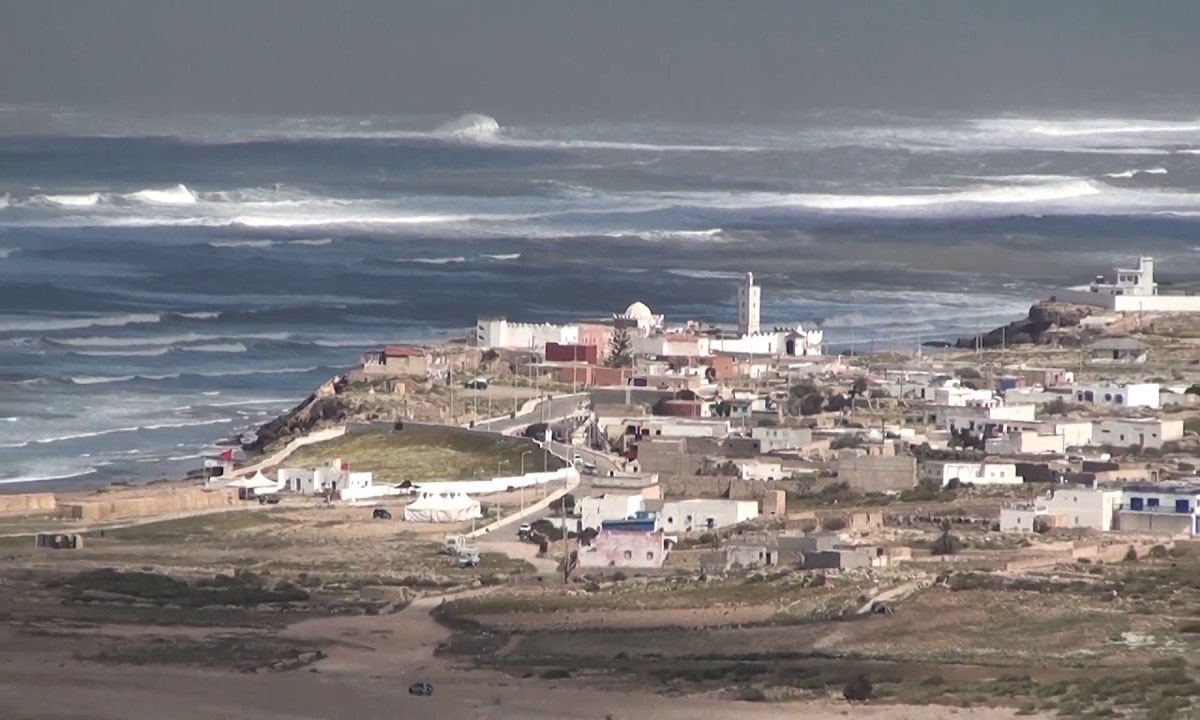 The small fishing town of Moulay Bouzerktoune is in the Argan biosphere reserve, which faces the Atlantic Ocean. The Argan forest is essential for the study and the village's social and economic growth.
The place is known for its waves and sea air, which make it an excellent place for windsurfing and kitesurfing. In 1997, the first windsurfing event in the "Windsurf trilogy" was held here.
19. Lamas, Peru
Lamas is in the San Martin Region in the northwest of Peru. It is known as the "Folkloric Capital of the Peruvian Amazon" because it is home to the only Amazonian people of Andean origin who try to keep their ancient culture alive through dances, rituals, clothing, festivals, language, architecture, and food.
You can Read: Budget Friendly Countries in 2023
20. Raqchi, Peru
Raqchi is between three volcanoes that are no longer active. Kinsach'ata was a place where the Kanchi people lived before the Spaniards came. Their marks can be found under the ochre-colored clay in the volcanic mass. People used stone and clay to build this town, showing how skilled and bold they were as builders. 
Community Tourism programs have been set up in Raqchi to show off its culture, history, cuisine, traditional crafts, and dances. The Raqchi Archaeological Park, the Folk Festival, the Raqchi Ceramics, Quimsachata (the Kinsa Chata Volcano), and Quimsacocha (the Kinsa Cocha Lagoon) are some of the cultural and natural draws in Raqchi. 
21. Castelo Novo, Portugal
Castelo Novo in Portugal was built 800 years ago. It is home to one of the most important archaeological sites in the area, the Roman baths of Quinta do Ervedal and a remarkable Bronze Age fortified village.
It is also the first in Portugal with 100% sustainable mobility, with no carbon dioxide or noise pollution. Five electric vehicles can be used for free and take people to and from train stops.
22. Pyeongsa-ri, Republic of Korea
Pyeongsa-ri is an ecological village with a literary theme. The U-shaped Jirisan Mountain and the beautiful Seomjingang River circle the town. The village was made to look like the one in the Korean book "Land" by Toji. For tourists, the city remade some places from the book, like the traditional House of Choi Champan. 
Hadong's traditional tea farming has lasted for more than 1,200 years. It is on the FAO's list of Globally Important Agricultural Heritage Systems. Because of their farming past, the villagers have created a carbon-neutral greenbelt and an eco-friendly, self-sufficient village.
You can also read: Most Beautiful Beaches in Europe
23. Rasinari, Romania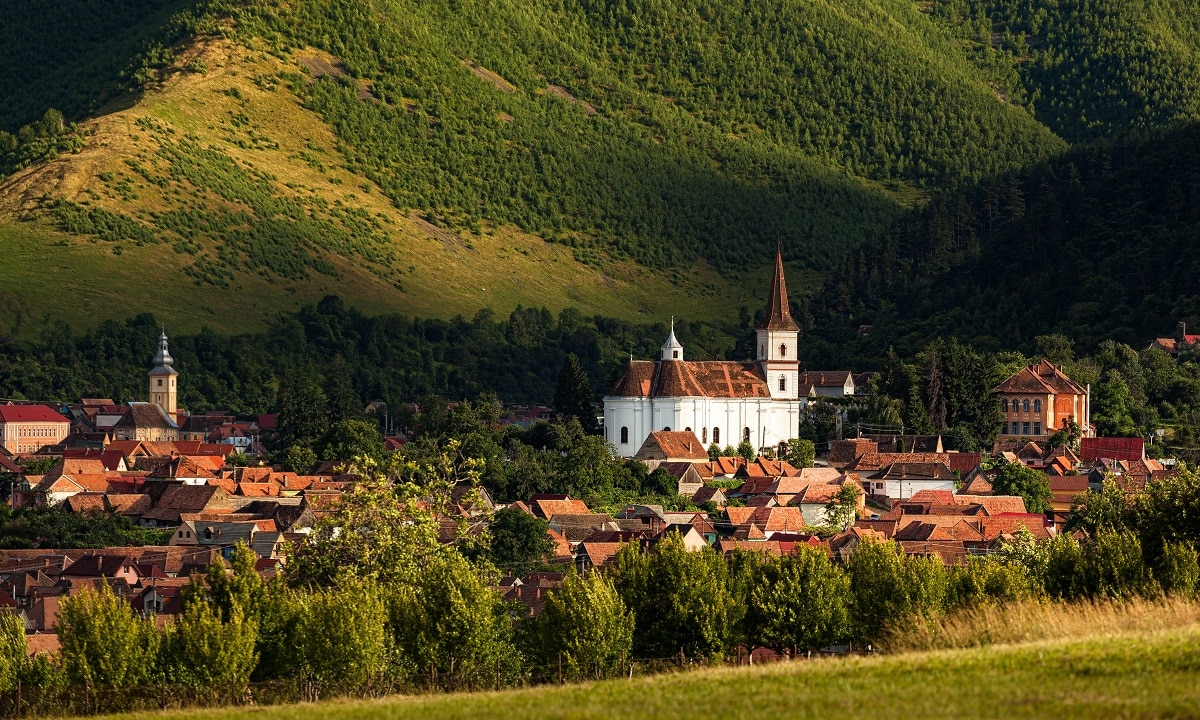 With a unique ethnographic region, Răşinari is part of Marginimea Sibiului, an area rich in traditions, architecture, and history. I particularly enjoyed the local cheese, vibrant folk-dance culture, and the Questo app, which brilliantly integrates technology to revive local stories and legends. The village's pastoral heritage and international events also contribute to making Răşinari one of the top tourism villages in the world.
24. AlUla Old Town, Saudi Arabia
Near Al Ula in the Madina Province is an ancient site called Al Ula-Old Town, which is also called Deira. It is one of the most popular places in Al-Ula because it has so many old buildings, mosques, and shops. Historians say these ruins are from about seven hundred years ago, and people lived in the town until the early 1980s.
The village also takes care of its intangible cultural heritage, such as local dance, music, poetry, storytelling, etc., and shows it off at pop-up arts and cultural events in the Old Town.
25. Bohinj, Slovenia
I recently discovered Bohinj, Slovenia, a hidden gem in the breathtaking Julian Alps. This picturesque village has made it to the prestigious UNWTO's Best Tourism Villages in the World list thanks to its perfect blend of natural beauty, cultural heritage, and sustainable tourism. So whether you're seeking adventure, relaxation or a cultural experience, Bohinj is a must-visit destination for anyone looking to immerse themselves in the beauty and charm of rural Slovenia.
Also Read: The 10 Best Cities to Visit in the USA
26,27,28. Rupit, Alquézar and Guadalupe in Spain
UNWTO has chosen Rupit, Alquézar, and Guadalupe as three of the best places in the world for tourism.
The town of Rupit was built in the Middle Ages and is thought to be one of the most beautiful places in Catalonia, Spain. It has baroque buildings from the 17th century bordered by the Rupit stream, lush forests, caves, prehistoric tombs, waterfalls, and miles of cliffs.
Alquézar, on the other hand, has been a World Heritage site since 1980. It is a historical and artistic place. It gets its name from the Arabic word al qasr, which means "fort" in English.
Last but not least is the town of Guadalupe, which is only reachable by roads that go through mountains. It has many well-known cultural places, such as the Royal Monastery of Guadalupe, Villuercas Ibores Geopark Jara or The Pilgrimage Paths to Guadeloupe, The Well of the Snow of Guadalupe, Los Molinos, Aceas, etc. Ferrero Rocher named Guadalupe the "Most Beautiful Christmas Town in Spain" in 2017.
29. Murten, Switzerland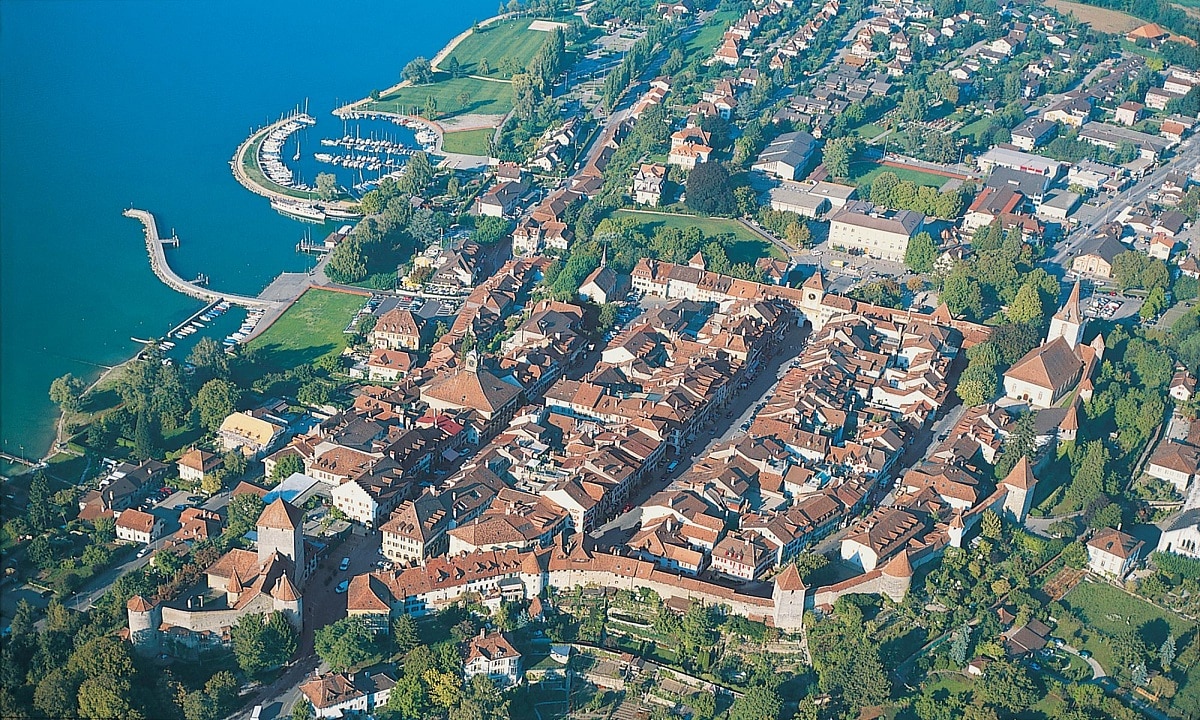 The quaint village in western Switzerland boasts an impressive annual light show, illuminating its charming architecture. Embracing sustainability and economic innovation, Murten has rightfully earned its title as one of the best tourism villages in the world, according to the UNWTO. As a traveler, I felt immersed in a perfect blend of culture, nature, and community values.
30. Andermatt, Switzerland
This charming village, recognized as one of the world's best by the UN World Tourism Organization, offers a perfect blend of sustainable development and traditional culture. Surrounded by stunning landscapes, I was delighted to explore the quaint streets, indulge in local cuisine, and experience the warmth of the locals. It's a must-visit destination for anyone who loves picturesque scenery and sustainable tourism.
31. Birgi, Türkiye
Birgi has been around for 5,000 years. During the Anatolian Principalities Period, it was the capital of the Aydnolu Principality and had a rich culture and beautiful scenery. Birgi was put on the Tentative List of UNESCO World Heritage Sites in 2012 because it has more than 200 cultural sites that have been listed. In addition, it works with foreign groups like the Cittaslow Slow Cities network.
Birgi is one of the most critical protected cities in Western Anatolia. It's kind of like an open-air museum, with buildings that haven't changed much since the time of the Principalities. These include houses and mansions with bay windows, mosques and madrasahs, tombs, baths and fountains, complexes, and many other works.
It is a great pleasure to walk through Birgi's narrow streets and look at the village's important historical buildings, rest in an authentic town café shaded by old plane trees, and listen to Birgi's residents talk about the village's culture and history.
Read Also: Fastest Developing Countries in 2023
32. Thái Hải, Vietnam
The village shows how local culture can be used to make unique and real goods for tourists. It has traditional spiritual festivals and uses the ethnic people of the town as tour guides because they know their culture and language well. Also, the people work hard to keep the traditional houses on stilts in good shape and share them with tourists. Villagers let guests stay in their homes to learn about Tay cuisine, breeding, farming, and arts and crafts.
Conclusion
Exploring these top Tourism villages in the world has been an unforgettable experience. I'm grateful for the opportunity to immerse myself in the rich history, breathtaking sceneries, and unique cultures these villages offer. I recommend adding these destinations to your travel bucket list; you won't be disappointed!
Subscribe to Our Latest Newsletter
To Read Our Exclusive Content, Sign up Now.
$5/Monthly, $50/Yearly