Planning for Adventure? Check Out Top 15 Budget Friendly Countries to Visit
Listen to the Podcast:
Are you looking for Budget Friendly Countries to Visit in the world? If you're planning a vacation and want to travel to a new destination but don't want to spend too much, this post will inform you which countries are the most affordable in 2023.
There are places for everyone, including paradisiacal coastlines, historic cities, and exotic locales. You don't need a lot of money to travel; you just need to choose your destination and travel dates strategically. There are many countries where budget travel is possible throughout the year. Obviously, the total budget will vary based on the origin city of the traveller and their choices regarding lodging and food, but in general, all of the destinations on this list allow for inexpensive travel compared to others. Let's examine some of the Budget Friendly Countries to Visit in 2023.
15 Budget Friendly Countries in 2023 at A Glance
Laos

Turkey

Indonesia

Thailand

Hungary

Costa Rica

Mexico

Dominican Republic

Nepal

Vietnam

Albania

Portugal

Greece

The Philippines

Cambodia
15 Budget Friendly Countries You Should Visit in 2023
There are many dreamy places you could visit on your next holiday or as a nomad. Not only are these the cheapest places to visit, but they also have amazing sights and experiences that you will never forget.
1. Laos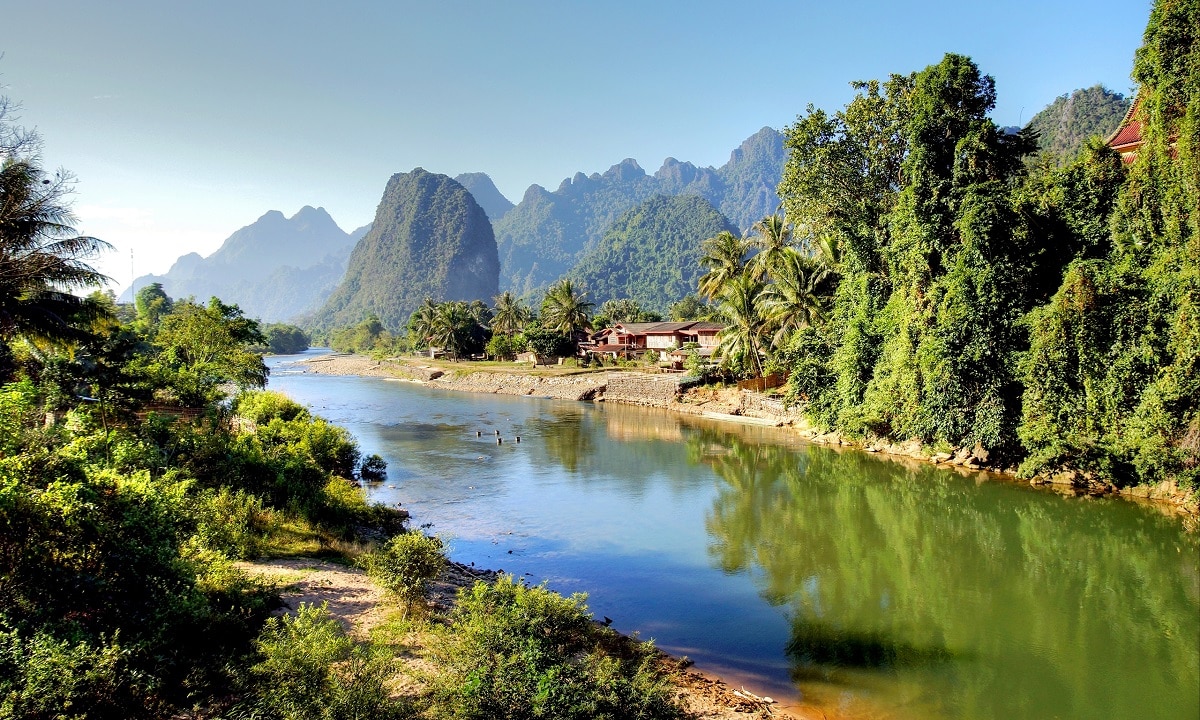 Laos was one of two destinations in Southeast Asia where I was able to maintain a $30/day budget during my budget backpacking days, despite the fact that accommodations were more expensive than in most of the region. Many of the incredible activities available in Laos are inexpensive. I paid $2.50 to see one of the world's most stunning waterfalls, $7 for a full-day tubing adventure along the Vang Vieng River, and $6 for an amazing tiger balm massage. 
You can also charter a motorcycle for a low price and explore the smaller towns, where prices are even lower. As more and more hostels are built to accommodate the growing number of travellers, you can travel for less and for longer. If you are willing to spend a bit more, you can get a beautiful accommodation for closer to $35, which would easily cost $100 in the United States.
2. Turkey
We have all seen the incredible photographs of Cappadocia's hot-air balloons; Turkey is home to numerous world-renowned attractions. The littoral of Turkey is replete with pristine beaches. Turkey is also known for its delicious cuisine. Turkey is one of the cheapest foreign countries to visit on our list and is also one of the cheapest European countries to visit.
Read More: Largest Cities in the World 2023
3. Indonesia
Indonesia, the largest country in Southeast Asia, is also the largest island nation in the globe, with over 17,000 islands. Indonesia is also renowned for its volcanoes, beaches, temples, and remarkable homestays in a perfect green landscape. Bali is one of the most well-known destinations in Indonesia; however, one should also visit the islands of Lombok, Bintan, and Penida, which are less well-known.
4. Thailand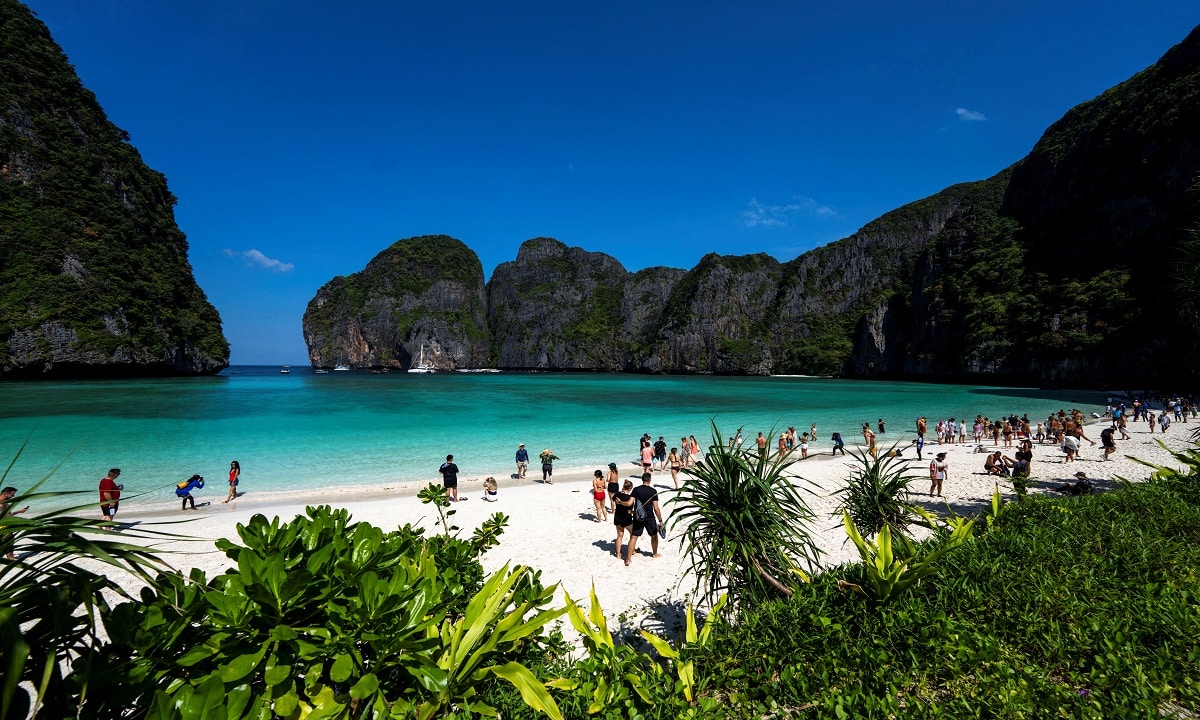 Thailand is inexpensive to visit. As one travels south, the cost of lodging begins to double, treble, and even quadruple. If you are limited on time and money during your Thailand vacation, stay in the north. Even in popular destinations such as Chiang Mai and Pai, it is simple to locate dormitories for less than $7. If you adhere to street food, you will not only save money, but the experience will also be much more authentic and delicious. The majority of activities, such as visiting the White Temple, hiking, and renting a car with three other individuals from your hostel to go on day excursions, do not require a large budget.
5. Hungary
Hungary, one of the oldest nations in central Europe, is renowned for its thermal spas, hot springs, ruin bars, and architecture. A Danube River cruise overlooking the Hungarian Parliament Building is one of the best activities to do in Budapest. This country will not let you down when it comes to making wise financial decisions.
6. Costa Rica
Costa Rica, one of the world's happiest nations, boasts magnificent national parks and sandy beaches, as well as the finest adventure activities. When you plan a trip to this Central American nation, you can be assured of experiencing "pura vida"! Pura Vida means "pure life" in Spanish and is a popular Costa Rican salutation.
Read Also: Most Romantic Cities in the World
7. Mexico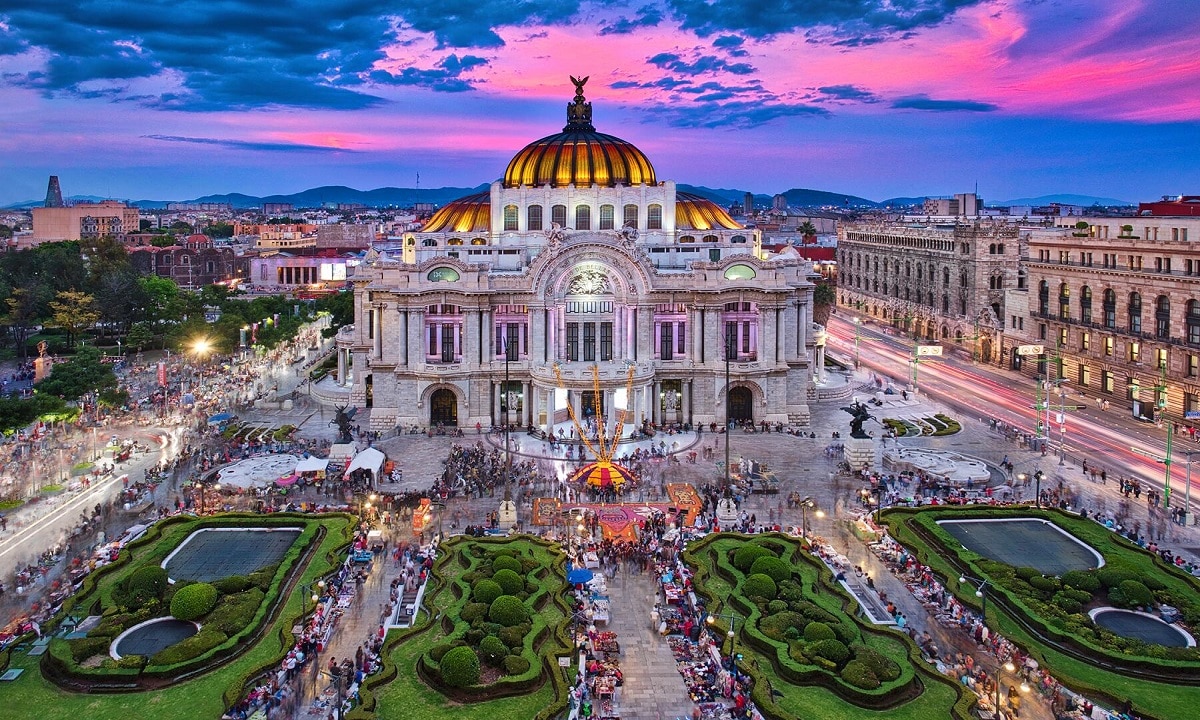 The beach resorts of Cancun, Cabo, and Tulum are the most well-known in Mexico. These tourist-priced destinations are only "affordable" in comparison to Miami or Hawaii. Many would already consider that a decent deal, but if you're looking for truly inexpensive options in Mexico, you'll have to look elsewhere.
One traditional (and secure) cultural travel route runs from the bustling metropolis of Mexico City to Oaxaca and terminates on the Yucatán Peninsula. Chiapas is filled with jungles, waterfalls, and epic Mayan ruins, and its travel expenses are among the lowest in Mexico.
8. Dominican Republic
As a result of its close proximity to Miami and New York City, the Dominican Republic is primarily frequented by Americans. This Caribbean nation is renowned for its white sand beaches, lagoons, golf resorts, and rainforests. It shares the island of Hispaniola with Haiti.
9. Nepal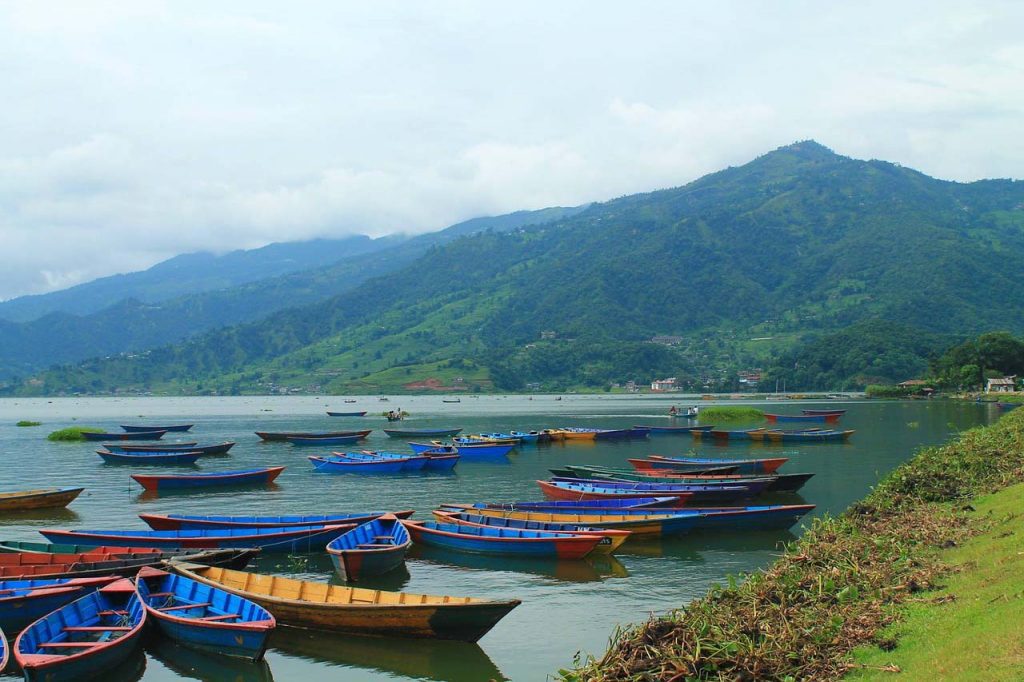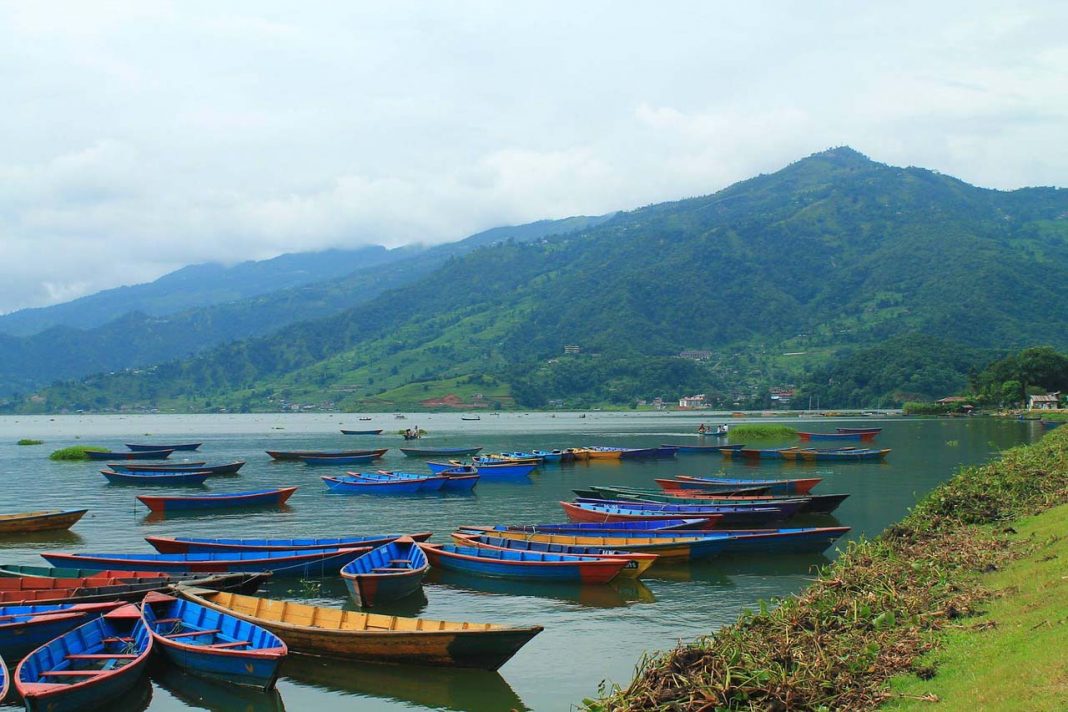 Nepal is a very inexpensive country to travel through, with most food, lodging, and transportation costing only a few dollars if you use local options. Despite the fact that I have never experienced stomach issues from eating street food, Nepal's street food does not have the greatest reputation. Small cafes operated by locals offer reasonably priced and delectable home-cooked meals.
Be extremely cautious when reserving lodging online, as large corporations have acquired local homestays and transformed them into boutique hotels and resorts. The "local guesthouses" you've reserved may be affiliated with a large hotel chain. I recommend reserving the first couple of nights online and then searching for accommodations at actual local guesthouses upon arrival.
10. Vietnam
We recommend a trip to Vietnam, partially due to the continuously rising exchange rate, but primarily because of the country's breathtaking beauty. Hanoi is arguably the most romantic city in the region, but don't be frightened to explore off the beaten path on your next trip there: Places such as Ninh Van Bay and Ph Quc Island feature pristine beaches and intimate resorts that you won't find in the most popular tourist destinations.
Also Read: Most Expensive Countries to Live in
11. Albania
Albania's unspoiled coastline, eccentric capital, well-preserved villages from the Ottoman era, and the impressive Alps provide numerous reasons to visit. You can study the intriguing history of this once-isolated country, which was known as Europe's "North Korea" during the Cold War. Today, it is a developing democracy with improved infrastructure, making travel simpler. 
Oh, and did I mention that it is likely the cheapest European destination? It is simple to locate hostel dormitories for $10 or budget hotel rooms for approximately $25. The price range for a decent lunch or dinner in Albania is between $2 and $4.
12. Portugal
Portugal is well-known for its wine tours in Porto, pub hopping in Lisbon, and castles in Sintra, making it an ideal vacation destination. It is one of the most cost-effective destinations. The cost of living is not excessively high in the southwestern European country, so you can expect a vacation that is reasonably priced.
13. Greece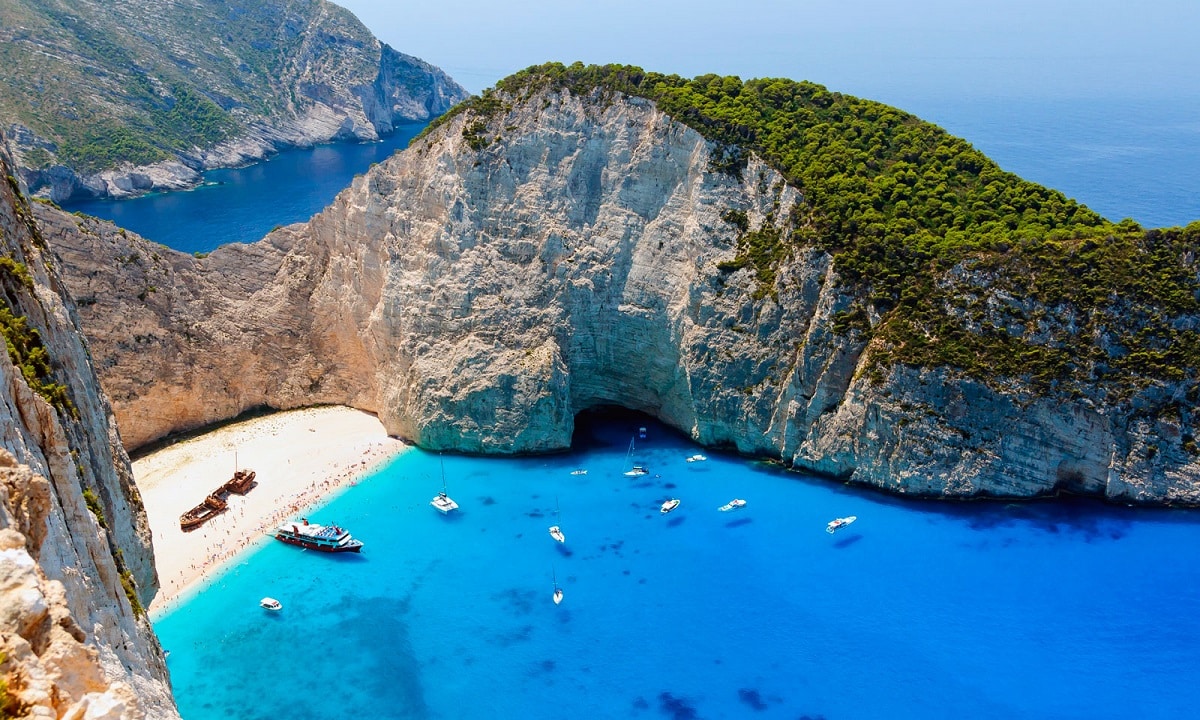 Timing is crucial if you want to travel to Greece on a budget. Since the country's debt crisis in 2010, prices for flights, accommodations, and excursions have been significantly reduced; however, summer months remain more expensive than others. This means avoiding the warmest and busiest months in Greece, July and August. Instead, travel a few weeks before or after summer to experience Greece with fewer tourists and a lower budget.
Additionally, you can save money on food by purchasing fresh produce from the market and preparing your own meals, as dining out can be expensive in certain regions of Greece. A small picnic on a beautiful shore can be just as enjoyable as a lavish seafood dinner!
14. The Philippines
The Philippines' archipelago can be expensive and time-consuming to explore, and hostel options are not nearly as plentiful as in other Southeast Asian nations. While these two factors may be a major deterrent for budget-conscious travellers, there are methods to keep your travel expenses in the Philippines to a minimum.
The Philippines can still be affordable if you travel during shoulder seasons, book your flights and plan your journey well in advance (it is not a place to wing it! ), and attempt to stay within one or two regions. On top of that, the country has some of the world's most stunning islands, dive sites, and hidden gems for which you would have had to pay significantly more in other regions. In this regard, the Philippines is a worthy investment.
To Know More: Richest Countries in the World 2023
15. Cambodia
I am certain that if you are willing to endure it, you can spend a month in Cambodia for just $1,000. The same can be said for food and beverages as well as the dormitories. I also have my bargaining skills to credit, as I was almost always able to convince the Tuk Tuk drivers not to overcharge me. There are some one-time expenses, such as the 3-day pass to Angkor Wat, which is currently set at $62, and diving trips, that add up, but there will also be days when riding a bicycle in a small village and eating cheap and delectable meat skewers will allow just a dollar or two to go a long way.
Conclusion
Even if you are on a tight budget, you can still have magical memories in some of the cheapest places. There's something for every kind of traveller here, whether you want to sip a cocktail on the beautiful beaches of Thailand or go on an adventure in the African plains of Kenya.
Why wouldn't you want to go to these places? There are old ruins in Guatemala, the Pyramids of Giza are lit up by the hot sun, and the Mount Kelimutu crater in Indonesia has deep blue and brown colours.
Frequently Asked Questions (FAQs) Budget Friendly Countries to Visit in 2023
What are the cheapest months to fly in 2023?
Our study showed that March is the cheapest month to fly, and seven of the top ten trending destinations for 2023 offer cheap travel during March. So, if you want to save money and want to travel, you should book as soon as possible.
What is the cheapest most beautiful country to visit?
Thailand is one of the best places to go if you are on a tight budget. It's beautiful, well-equipped for travelling, and very cheap. Visitors can see woods, temples, white beaches, and blue water that looks like it came straight out of a painting. It's warm all year, so it's always a good time to go.
What is the most visited place in 2023?
This year, London is at the top of the list. Cancun, Paris, Orlando, and Rome are next. Last summer, the top five destinations were Orlando, Cancun, Las Vegas, London, and New York. This shows that Americans are ready to start travelling abroad again.
What country is the least tourist-friendly?
In a study by the World Economic Forum, Bolivia has named the country that is the least friendly to travellers. In the new Travel and Tourism Competitive Index, one of the things that are used to rank countries is how the people there feel about foreign tourists. In the overall score, Bolivia came in at number 110 out of 140 countries.
Which country is not friendly to foreigners?
According to a study done by the website InterNations, Saudi Arabia and Kuwait are the least friendly countries in the world.
Subscribe to Our Latest Newsletter
To Read Our Exclusive Content, Sign up Now.
$5/Monthly, $50/Yearly